Slimvance Core Slimming Complex is a patented herbal blend of three Ayurvedic herbs clinically shown to assist with weight loss.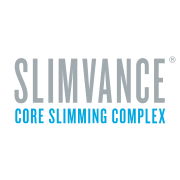 Slimvance Core Slimming Complex is a formulation of three well-known traditional wellness herbs, selected after years of clinical research for their potential to help maximize weight loss results. This review discusses Slimvance's advantages over other fat loss supplements:
Patented for its herbal blend of turmeric, moringa and curry leaves in the breakdown of fat and accumulation of fat, recorded under US Patent No 8541383.
Clinical Research. Slimvance's herbal blend and effects are backed by a clinical study demonstrating 6X more weight loss and 3X greater reduction in core slimming.
Standardized Turmeric. The blend's turmeric is standardized to supply a minimum of 31.5 mg of active curcuminoids per serving.
Overview
Slimvance® Core Slimming Complex introduces a patented blend of three spices — turmeric, moringa and curry leaves — suggested to trigger the body's natural ability to lose weight and ultimately supporting significant weight loss after two weeks.
In addition, Slimvance is suggested to be especially helpful for slimming down stubborn fat areas, such as around the waist and hips. Slimvance is manufactured by PLT Health Solutions, a developer and manufacturer of scientifically-supported ingredients in the health and wellness sector. Let's take a look at each of the herbs in the Slimvance Core Slimming complex blend:
Turmeric:  This herb — standardized to 31.5 mg curcuminoids in Slimvance — is packed with antioxidant properties to protect cells, as well as aiding the production of bile: A digestive fluid which breaks fat into fatty acids that can be absorbed by the body
Moringa: Nutrient dense herb that supplies inflammation-regulating and blood sugar-balancing potential, which may help to encourage healthy weight loss
Curry leaves: Also called Murraya koenigii, this herb appears to have antioxidant, insulin-regulating and blood sugar benefits that could potentially play a role in weight management programs
The Slimvance Core Slimming Complex is suggested to aid cells in metabolizing fat while helping to reduce the accumulation of fat.
Did you know? 
Turmeric has been suggested to 
lower fat accumulation in obese
patients. Its well known inflammation-soothing benefits have also been linked to excessive fat deposition.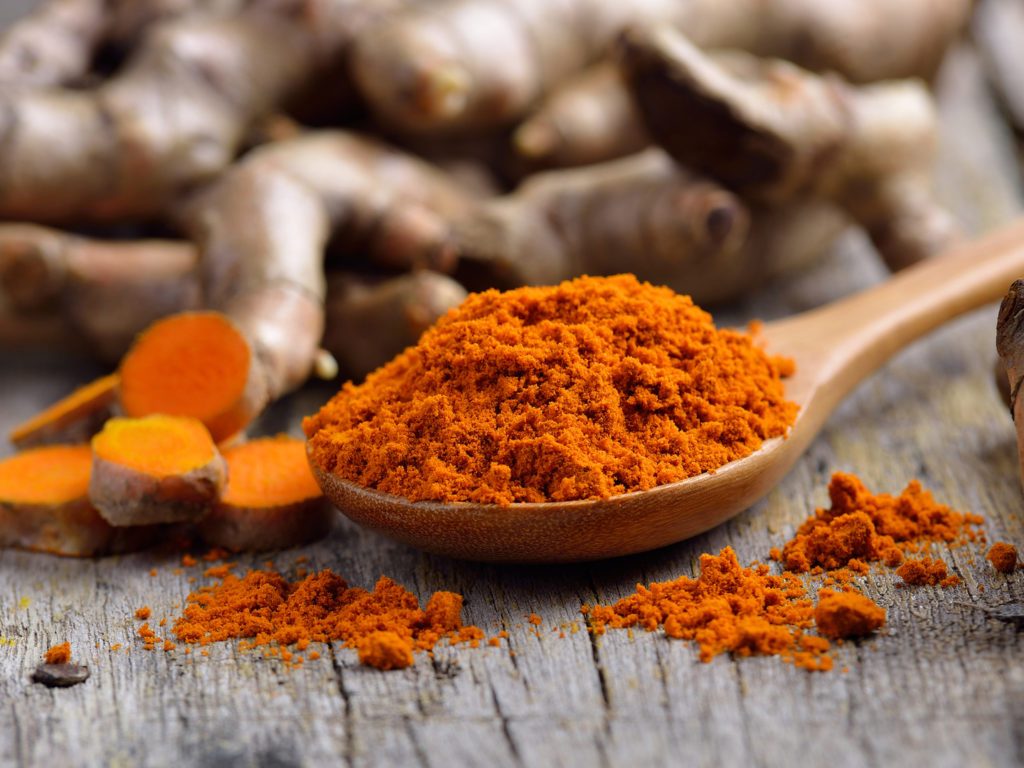 Why Slimvance Core Slimming Complex?
Slimvance's patented blend may have the ability to work at different levels to target natural weight loss. It is suggested help to inhibit the accumulation of fat into cells while at the same time enhancing the body's ability to break down fat cells.
The Slimvance Core Slimming Complex blend has been clinically shown to induce weight loss after two weeks of use, as well as demonstrating a slimming effect on the hips, stomach, and waist. The manufacturers claim that using Slimvance will result in losing 6X more weight and 3X more inches around the hips and waist than just by relying on diet and exercise alone.
Unlike many weight loss supplements, Slimvance does not include caffeine so users will not suffer with any jitters, sleepless nights or headaches after use. The three natural herbs used in Slimvance have been used in health traditions for centuries in varying parts of the world, including Asia.
Did you know?  Slimvance Core Slimming Complex was named the Best Weight Management Ingredient of the Year by the industry group NutraIngredients in 2017.
Slimvance Patents
Slimvance Core Slimming Complex has a trademark and patent (US Patent No 8541383) for the composition of Curcuma longa, Moringa oleifera and Murraya koenigii; otherwise known as turmeric, moringa and curry leaves.
This blend is patented for improvement of adipogenesis and lipolysis (the breakdown of fatty acids) mediated health issues, as well as other health concerns related to inflammation and free radicals, including obesity. The US patent for Slimvance Core Slimming Complex was obtained in 2013 by Laila Nutraceuticals – the Indian manufacturing partner of PLT Health Solutions.
Within the patent, the following advantages are claimed for the Slimvance Core Slimming Complex invention:
Useful for reducing bodyfat mass
Useful for high blood lipids
Useful to high serum cholesterol, phospholipids and triglycerides
Useful to burn calories
Useful for reducing inflammation
Useful for helping with health concerns related to free radicals
While not all of these potential benefits can be substantiated for supplement use, the scope of Slimvance Core Slimming Complex's claimed benefits seems to reflect broad-spectrum nutritional support that may influence weight management and overall health and life vitality via multiple biological pathways.
Slimvance Core Slimming Complex Nutritional Supplement Uses
While turmeric, curry leaves and moringa can deliver a range of health benefits, the patented blend of Slimvance Core Slimming Complex is intended for use in in fat loss supplements.
Many weight loss aids use caffeine or other stimulants to achieve slimming results. However, Slimvance Core Slimming Complex is formulated without the use of caffeine so consumers will not suffer with the effects that caffeine consumption can cause – headaches, anxiety, jitters and sleeplessness are common outcomes of dietary supplements containing caffeine.
Slimvance Fat Loss Supplements
Slimvance Core Slimming Complex has been manufactured to target fat loss. Clinical studies have revealed that consuming Slimvance can result in significant weight loss after just two weeks. A slimming effect on the hips and waist was also noticed.
These results signified 6X greater weight loss and 3X more effective inch loss around the waist and hips.
The herbal blend in Slimvance was selected by researchers from hundreds of different herbs. After rigorous testing using sophisticated screening techniques, the blend used in the supplement was considered to be the most efficient in inhibiting fat accumulation and breaking down fat within mature fat cells.
As of this review in early 2018, Slimvance Core Slimming Complex is available in two products available at GNC stores:
BodyDynamix Slimvance Core Slimming Complex – supplies 450 mg of just the Slimvance patented blend
BodyDynamix Slimvance Core Slimming Complex Thermogenic – combines Slimvance herbal blend with caffeine, cayenne, garcinia cambogia and other fat loss nutrients for a more intense formula
The Slimvance website is copyrighted by General Nutrition Centers, Inc. This seems to suggest that GNC may have an exclusive agreement or outright ownership of this blend.
However, Slimvance is also available in a third nutritional supplement product called SpiceFit ThermaSpice: A spice driven weight management formula that appears to be available to buy online at the SpiceFit website, only.
No other Slimvance Core Slimming Complex supplements appear to be on the market in 2018; this review will be updated if and when new Slimvance supplements come to market.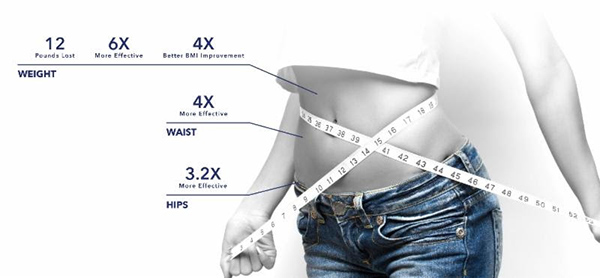 Slimvance Benefits and Brand Advantages
Clinically effective: Has been shown to deliver significant natural weight loss, thanks to its ability to effectively inhibit fat accumulation and break down fat.
Contains no caffeine: Slimvance contains no stimulants for a healthy blend that promotes natural fat loss.
Promotes a slimming effect on the core: Using Slimvance helps to achieve 3x more effective inch loss on your waist and hips.
Researched: Slimvance has been clinically studied to determine its safety and efficacy.
Breakthrough technology: Slimvance is the first herbal core slimming complex to trigger the body's natural response to fat loss. The blend was chose after years of clinical research to determine the most effective natural herbs for stimulating weight loss in two weeks.
Non-GMO: Ingredients are grown without the use of pesticide. Indian farms grow non-GMO crops for sustainable farming.
Research
Human Research
Efficacy and tolerability of a novel herbal formulation for weight management in obese subjects: a randomized double blind placebo controlled clinical study
This double-blind, placebo controlled study using healthy, overweight subjects found a total weight loss of almost 12lbs using Slimvance. Fifty obese subjects were randomized into two groups – one group were given 900mg per day of Slimvance and the other group were given a placebo. All subjects remained on a 2000/day calorie diet and 30 minutes a day walking. The results showed that the group using Slimance had significant reductions in body weight and body mass index.
The researchers concluded that "LI85008F supplemented group showed significant net reductions in body weight and Body Mass Index (BMI). The participants who received the herbal formulation, showed reduced fasting blood glucose, LDL, LDL/HDL ratio, and triglycerides. At the end of the study, LI85008F supplementation also provided 21.26% (p = 0.012) increase in serum adiponectin level, compared with the placebo group. No major adverse events were reported by the participants in the study duration."1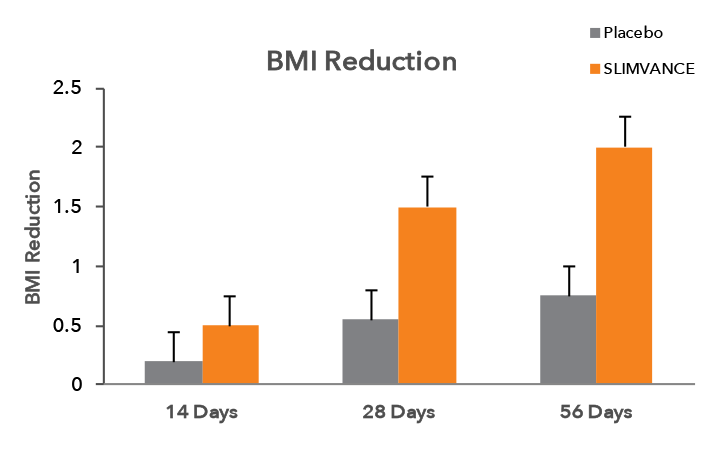 Slimvance Dosage
The recommended daily dose of Slimvance Core Slimming Complex is one 450mg capsule 30 minutes before breakfast and one 450mg capsule 30 minutes before dinner.
Slimvance Side Effects
Clinical research has not revealed any significant side effects that are associated with Slimvance Core Slimming Complex. Part of the reason this blend was introduced was to offer an alternative to stimulant-driven weight loss supplements, which are often riddled with side effects. However, regardless of its stim-free design, consumers should not take more than the recommended daily Slimvance Core Slimming Complex dose.
Supplements in Review Recommendation
Slimvance Core Slimming Complex, 900 mg daily  
Slimvance Core Slimming Complex is a research backed supplement for natural weight loss. Its patented formula consisting of three well-known herbs might aid with healthy weight management programs that include regular physical activity and a sensible, balanced diet.
A 450mg dose administered twice daily is recommended for weight loss. This is the dosage that was used in the positive Slimvance Core Slimming Complex study. Also note that the study included a walking plan, reinforcing the notion that this supplement will work best when combined with some form of daily exercise, even light exercise.