Human Research
ze: 24px;">
Slimvance Core Slimming Complex is a patented herbal blend of three Ayurvedic herbs clinically shown to assist with weight loss.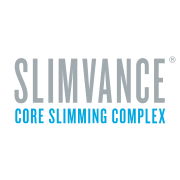 Slimvance Core Slimming Complex is a formulation of three well-known traditional wellness herbs, selected after years of clinical research for their potential to help maximize weight loss results. This review discusses Slimvance's advantages over other fat loss supplements:
Patented for its herbal blend of turmeric, moringa and curry leaves in the breakdown of fat and accumulation of fat, recorded under US Patent No 8541383.
Clinical Research. Slimvance's herbal blend and effects are backed by a clinical study demonstrating 6X more weight loss and 3X greater reduction in core slimming.
Standardized Turmeric. The blend's turmeric is standardized to supply a minimum of 31.5 mg of active curcuminoids per serving.