Traditional Ayurvedic tree Boswelia serrata may improve arthritic joint pain and function.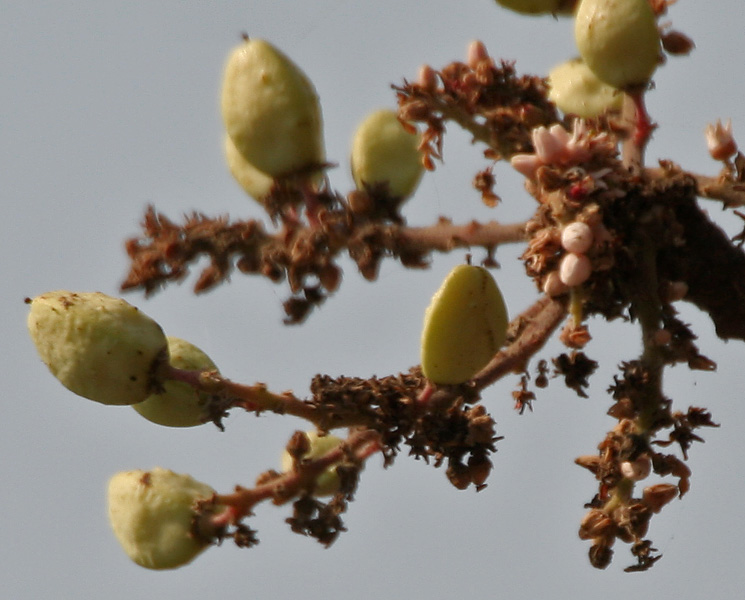 Boswellia serrata is a native Indian plant known to have anti-inflammatory properties. It has been proposed to benefit joint health by:
Reducing joint degeneration. Boswellia serrata is occasionally used to manage the joint deterioration common to osteoarthritis.
Improving joint disorder symptoms. The anti-inflammatory nature of the plant seems to help minimize joint pain, swelling, and stiffness that is especially common in rheumatoid arthritis.
Overview
Originating in India, Boswellia serrata is a tree that carries a gum resin used to produce the aromatic frankincense repeatedly alluded to in ancient Biblical texts. While burning this resin releases a rich scent, its active ingredients – especially the boswellic acids – are believed to have numerous health benefits.
Boswellia serrata has long been hailed in Ayurvedic medicine as a herbal remedy for various inflammatory conditions, including asthma, fever, and rheumatism, as well as a pain reliever and mood booster.
Recent years have seen a surge in research concerning its potential as an anti-inflammatory, with particular interest in its capacity to provide relief to bone and joint discomforts such as arthritis, and possibly even improve joint function.
Did you know? 
Boswellia serrata
has historically been incorporated into religious meditative rituals to enhance spirituality and mental perception. Its potential ability to boost consciousness may be due to 
tras
-hydrocannabinol, a
psychoactive substance
 it releases upon burning.
1
How Boswellia Serrata May Help With Joint Health
Boswellia serrata seems to reduce pain, swelling, and stiffness in joints through two main mechanisms:
Anti-inflammatory activity
B. serrata is a natural anti-inflammatory and may specifically reduce swelling by blocking the holy grail of pro-inflammatory signaling known as the nF-κβ pathway.2 Moreover, it also appears to block 5-Lipoxygenase, a critical protein needed for the production of leukotrienes, which are a collection of molecules that cause inflammation and cell destruction 3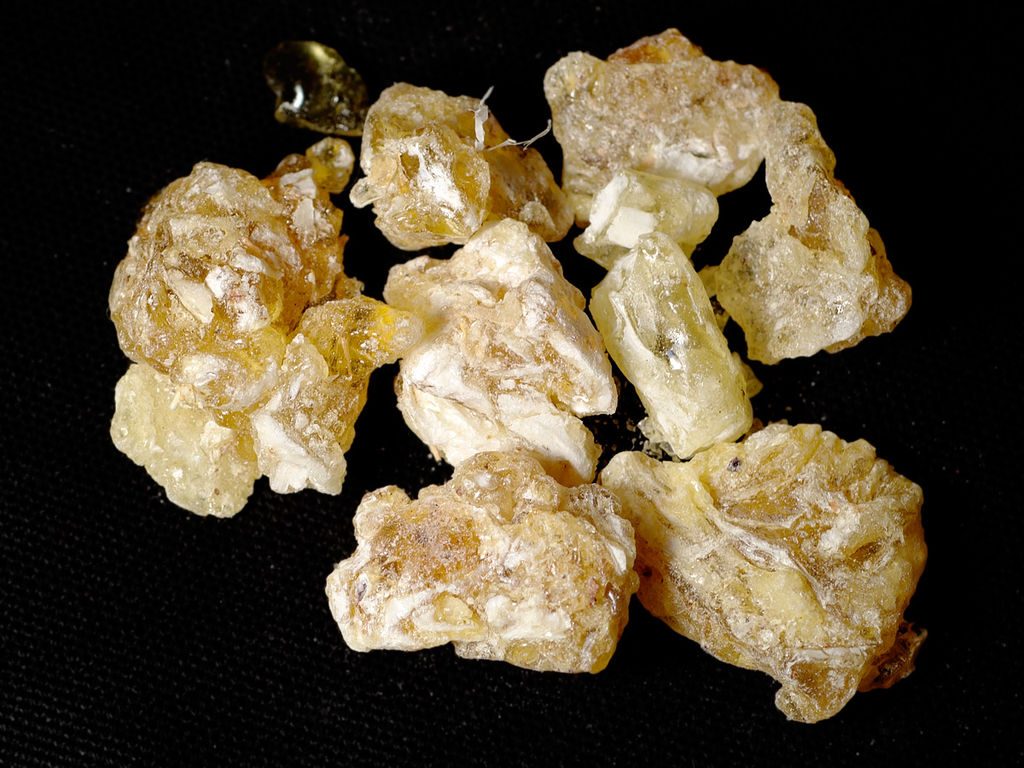 Boswellia Serrata Benefits & Uses for Joint Health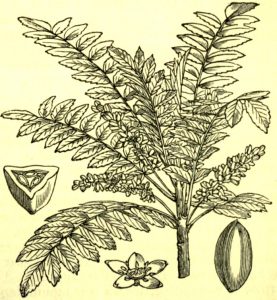 The principal benefits of B. serrata seem to be tied to limiting the negative consequences of joint conditions, which usually includes reducing pain, swelling, and stiffness around joints.4
As such, it is being considered as a possible medicinal (or at least supplemental) alternative for the management of osteoarthritis and rheumatoid arthritis.5
As secondary benefits to reduced inflammation, B. serrata may also be capable of increasing mobility and flexion, endurance, and promoting longevity of joints.
Boswellia serrata and glucosamine may aid joint health in tandem. 
When taken together,
B. serrata
and
glucosamine
has shown significant anti-arthritic activity, especially in terms of swelling.
6
Research
Animal Research
Animal research indicates that Boswellia serrata may offer:
Human Research
Numerous clinical studies have shown the capacity of Boswellia serrata to diminish symptoms of joint conditions, including pain, swelling, and stiffness, as well as support joint function. Research primarily centers on investigating the impact of B. serrata in people with arthritis.
5-Loxin® (100 – 250 mg) may reduce joint pain and improve function in people with knee osteoarthritis
In this randomized, double-blind, placebo-controlled investigation, 75 patients with osteoarthritis received placebo, 100 mg, or 250 mg of B. serrata in the form of 5-Loxin daily for 90 days. Both the 100 and 250 mg dose of 5-Loxin resulted in significant improvements in pain scores and physical function scores. Significant reductions in inflammatory markers, including matrix metalloproteinase-3, were noted in the 5-Loxin group.
The study concluded that "5-Loxin reduces pain and improves physical functioning significantly in OA patients…by controlling inflammatory responses through reducing proinflammatory modulators, and it may improve joint health by reducing the enzymatic degradation of cartilage in OA patients."10
Boswellia serrata (6 g) may reduce joint pain, swelling, and stiffness in people with osteoarthritis
In this study, 49 patients with osteoarthritis took 6 grams B. serrata with lukewarm water or with B. serrata ointment every day for 2 months. In the first group, joint pain was reduced by 73.68% and 70.96% in the left and right knee joint, respectively, 100% in the spine, and 83.33% in both of the shoulders. Joint pain was also reduced but by slightly lower percentages in the second group. Joint swelling and stiffness were also significantly improved in both groups.
The study concluded that "the improvement in radiological findings such as joint space, subarticular sclerosis, synovial effusion, articular erosion and osteophytes was due to the anti-inflammatory activity of B. serrata resin [and]…patients' mobility was improved significantly in both the groups, which indicates the efficacy of Shallaki over chief complaints."11
Aflapin® (100 mg) may improve joint pain and physical function in people with knee osteoarthritis
In this randomized, double-blind, placebo-controlled investigation, 60 osteoarthritis patients received placebo or 100 mg of  B. serrata in the form of Aflapin® for 30 days. According to several measuring indexes, Aflapin® delivered clinically and statistically significant improvements in pain and physical function compared to placebo.
The study concluded that "Aflapin® provided significant improvements in pain score and functional ability in as early as 5 days of treatment…[and] is a safe, fast acting and effective alternative intervention in the management of OA."12
Boswellia serrata may increase knee flexion and walking distance while reducing pain in people with knee osteoarthritis
In this randomized, double-blind, placebo-controlled investigation, 30 patients with knee osteoarthritis were given either placebo or B. serrata extract (BSE) daily for 8 weeks. Compared to the placebo, the B. serrata group was found to have significantly decreased knee pain and swelling, improved knee flexion, and increased walking distance.
The study concluded that "BSE is recommended in the patients of osteoarthritis of the knee with possible therapeutic use in other arthritis."13
H15 (3600 mg) might slightly reduce pain in polyarthritis
In this placebo-controlled investigation, 37 patients with polyarthritis were given either placebo or 3600 mg of B. serrata resin as H15 every day for a 12 week period. No significant or clinically relevant difference from baseline was observed in either group. The need for additional NSAID painkillers was moderately reduced in both the H15 and placebo groups.
The study concluded that "treatment with H15 showed no measurable efficacy. Controlled studies including a greater patient population are necessary to confirm or reject our results."14
Dosage for Joint Health
Research studies use a wide range of Boswellia serrata doses (100 mg – 6 g)
Supplemental capsules typically range from 300 – 500 mg and are standardized to 200 – 300 mg of boswellic acids, taken 3 times daily
Supplements in Review Says
Boswellia serrata extract 1500 mg for joint health.

The anti-inflammatory properties of Boswellia serrata may reduce arthritic symptoms. We recommend Boswellia serrata for managing symptoms of joint conditions, especially osteoarthritis. Its anti-inflammatory activity may make it a good supplement for reducing pain and inflammation around joints and perhaps even improving function.
Start with a low dose of standardized Boswellia serrata tablets.  Start low at 1500 mg of B. serrata 3 times daily and then gradually increase dosage for up to a maximum of 6 grams per day. Supplements are generally standardized to contain 200 – 300 mg of boswellic acids.