Looking to build your lean muscle mass and enhance your physical performance? If you are researching what you can take to help with these goals, you may have come across steroids and testosterone-boosters as two possible options.
Steroids and T-boosters have more in common than you might think. Both achieve their desired effects by leveraging the power of testosterone, the male sex hormone that drives muscle growth, bone strength, sex drive and more.1
So what's the big difference between steroids and testosterone boosters? Why is one illegal, while the other you can easily buy online? It all comes down to the forms of testosterone each one uses, and the mechanisms of action each one exerts in the body:
Steroids flood the bloodstream with synthetic derivatives of testosterone
T-boosters increase the body's production of natural testosterone
Both of these approaches have their own distinct advantages, but only one may have serious risks that should be carefully considered. Let's investigate.
Steroids

What Are Steroids?
Steroids are a class of organic compounds that perform a range of biological actions in the body. Steroids known as corticosteroids are helpful, and are commonly used as medicine to treat problems related to inflammation, immunity, asthma and more.2
For our current purposes, however, we're talking about the hard stuff: Anabolic Androgenic Steroids, often just called anabolic steroids.
Anabolism refers to all living creatures' ability to construct complex structures out of simple elements. Steroids' most famous anabolic effects, of course: Building lean muscle mass—and lots of it—out of simple proteins.
Anabolic steroids' mechanism of action is that they look and act like the male sex hormones that your body already produces naturally—especially testosterone.
If steroids matched testosterone's molecular structure exactly, you would have a bio-identical hormone that would behave just like T does in the body. It would be end-of-story. But instead, anabolic steroids may be a molecule or two off from the testosterone they are copying—and that slight difference changes everything.
How Steroids Work
Steroids are created in a lab, where scientists take the molecular structure of testosterone and modify it slightly. By changing T's structure, scientists can greatly magnify some of its anabolic effects while diminishing other effects.
Once taken, these artificially enhanced male hormones circulate through the body performing highly focused muscle-building T-activities with dramatically upgraded effectiveness.3 Some of these anabolic steroid activities include:4
Signaling enzymes to spike protein synthesis for accelerated muscle-building
Promoting aggressiveness and euphoria that may fuel long, intense workouts
Blocking hormones like cortisol that break down muscle after working out
With these targeted muscle-building actions, anabolic steroids have been suggested to result in a 5% -20% increase in overall strength.5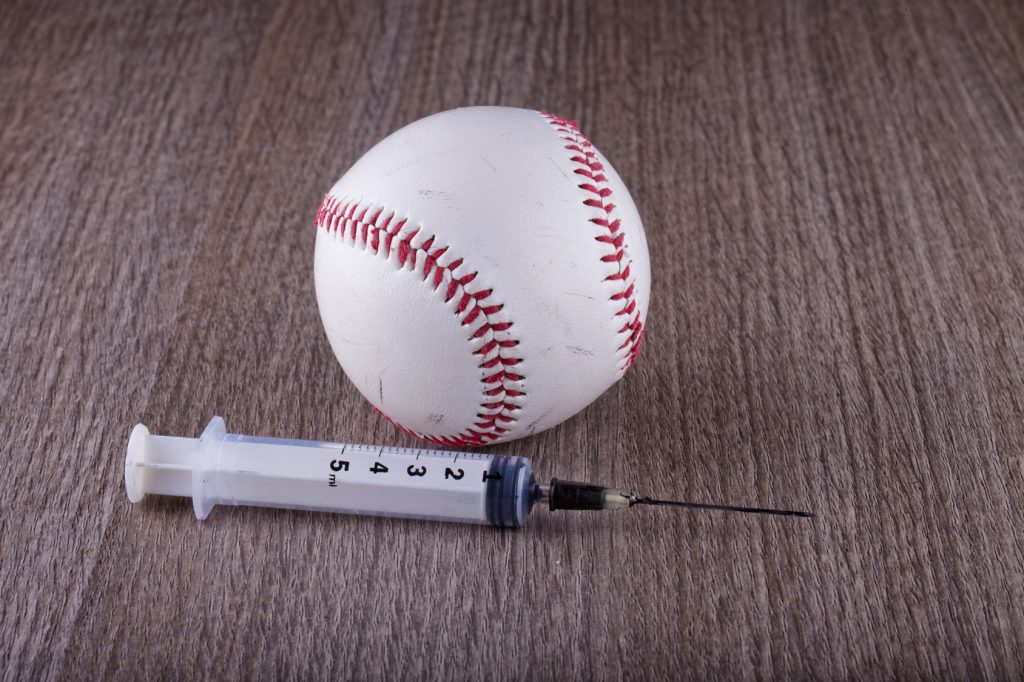 Molecular modification of testosterone and other male sex hormones can now create many customized anabolic steroids, too. These varieties include "Designer Steroids," which may focus on specific physiological effects or be formulated to elude drug tests.
Sounds great, right? Not so fast. As it turns out, tinkering with the molecular structure of testosterone appears to confuse the body enough to unleash side effects that range from embarrassing annoyances to life-threatening health risks, including:
Cardio risks: Heart attacks, heart enlargement, strokes, bad cholesterol
Liver problems: Cancer, tumors and cysts
Psychoses: "Roid Rage," manic episodes, delusional behavior
Hair & skin issues: Baldness, acne, cysts, "oily" overall appearance6
Oh, and that "shrinking balls" steroid side effect you heard about? It's totally true.
Besides diminishing your prized family jewels, anabolic steroid-induced hormone disruption can also lead to the development of breasts in men: An irreversible condition known as gynecomastia. These side effects are about as far from manly as you can get.
Who Takes Steroids?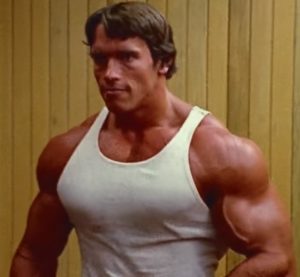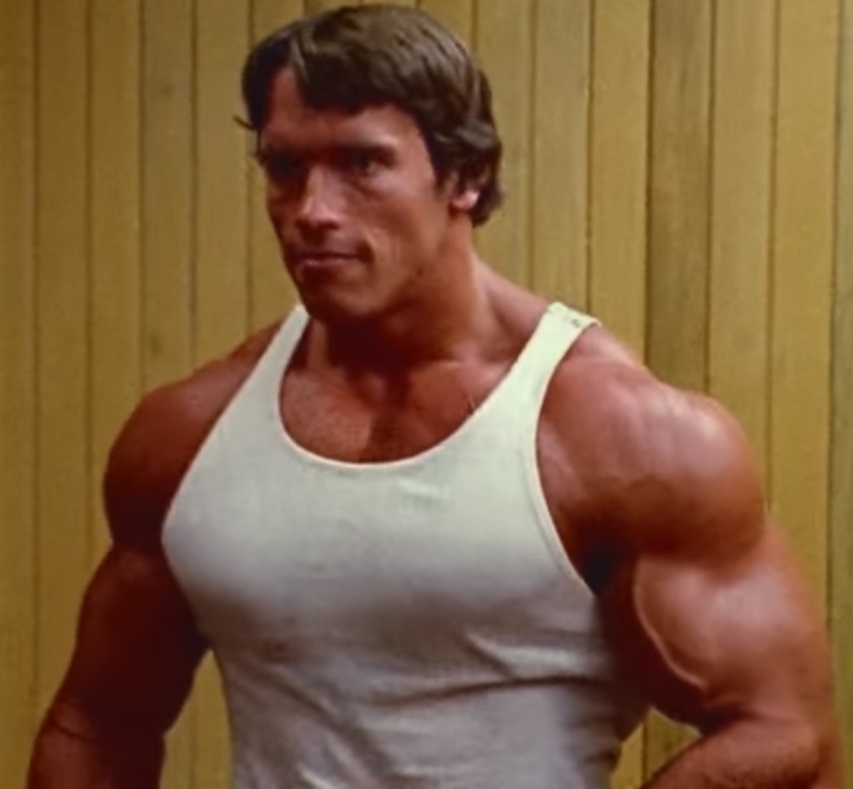 Despite steroids' horrible side effects, younger men continue to take them… simply because they work. Steroids can help bodybuilders to pack on lean muscle mass and get ripped fast. For collegiate, amateur and professional athletes, steroids' side effects are compounded by possible fines, disqualifications and suspensions—but many still take them because they so effectively enhance recovery and peak performance.
The Bottom Line on Steroids
Unless they are prescribed by a doctor, steroids are a bad idea for any man at any age. First and foremost, steroids are illegal controlled substances. You should avoid them for that reason alone. Life-threatening side effects, man-boobs and shrinking testicles seal the deal. Don't do steroids.
A Word of FDA Warning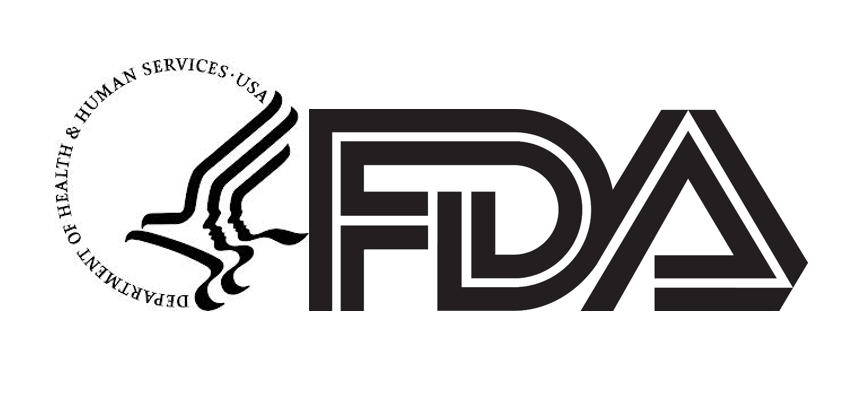 At times, the "steroids vs. testosterone boosters" lines become blurry. In one disturbing trend, some supplement manufacturers put anabolic steroids in their products—but do not list them on the label. It's a dirty trick that sells a ton of product: Users attribute their steroid-like results to the product, and keep buying it.
Hiding steroids in supplements is an illegal and dangerous practice on many levels. Some brazen supplement manufacturers may even openly list steroids on their labels, a practice that compelled the FDA to issue the following warning:
"The U.S. Food and Drug Administration (FDA) issued a public health advisory warning consumers to stop using any body building products that are represented to contain steroids or steroid-like substances. Many of these products are marketed as dietary supplements."
All of these problems came to a head in 2009, when one retailer issued a voluntary recall of 65 supplements thought to potentially contain unlisted anabolic steroids. This is why it's important to buy quality bodybuilding and T-booster supplements only, and not some cheap product plucked out of a bargain bin.
Testosterone Boosters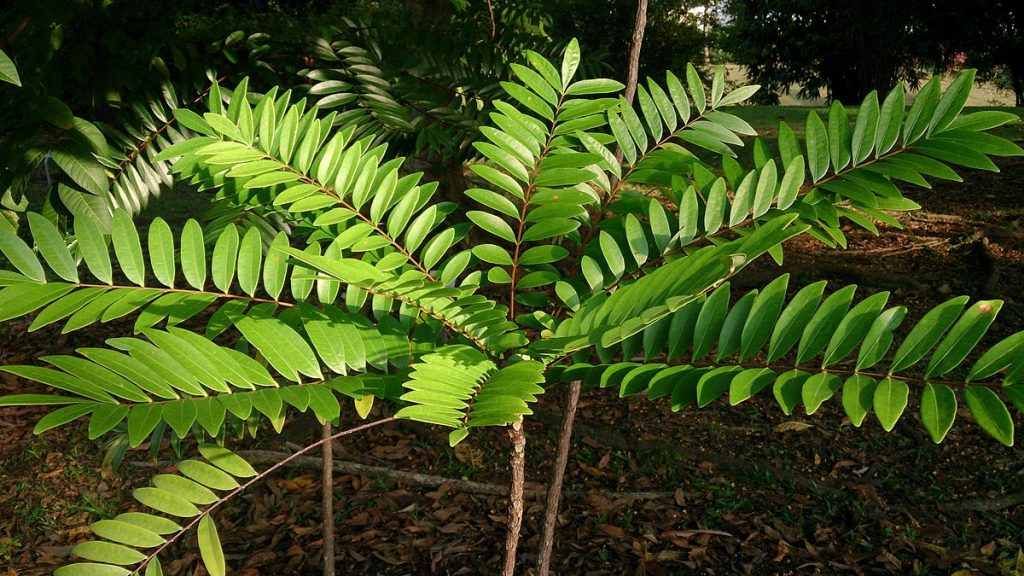 What are Testosterone Boosters?
Unlike steroids that deliver an infusion of artificial testosterone, T-boosters help to raise and maintain your body's natural testosterone. These supplements can supply a single ingredient, but more often will present a broad range of T-boosters—including vitamins, minerals, herbs and other compounds—in a "complex."
How Do Testosterone Boosters Work?
Steroids are straightforward: They modify testosterone to isolate and magnify benefits for physical prowess, only. T-Booster complex formulas, on the other hand, work across many body pathways that help to raise blood T levels in many different ways. For example, ingredients in T-booster supplements may:
Provide raw materials for the body to produce testosterone7
Block the enzymes that turn testosterone into estrogen
Signal testes to synthesize and release more testosterone8
Help pituitary gland release male sex hormones & growth factor
By promoting natural testosterone, T-booster products may unlock the "full-spectrum" benefits of this male sex hormone. These benefits include support for a lean, muscular physique (although not as dramatic as with steroids) along with benefits for:9
Better sex drive
Bone strength
Sperm quality
Mental clarity
Cardio health
Vitality levels
Who takes T-Boosters?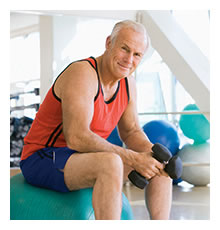 Younger men have lots of free T circulating through their bodies, and don't need to take testosterone boosters. This is why the younger crowd may turn to the synthetically enhanced testosterone found in steroids to fuel greater growth of lean muscle mass.
After age 40, however, testosterone starts to decline, typically at a rate of about 1% per year.10 This decline has been linked to andropause and its related symptoms of low energy, diminished sex drive and belly fat.
Rather than taking steroids that put them in perpetual "beast mode," men over 40 tend to be more interested in the overall health and vitality effects of natural testosterone that can be achieved by taking T-boosters. In some cases, restoring lost T can feel like turning back the clock, to their younger "peak-T" years. For most men over age 40, these profound natural T benefits are more appealing than just building muscles.
The Bottom Line on Testosterone Boosters
Because they are made from natural ingredients, testosterone booster supplements tend to be safe and well-tolerated. T-boosters deliver a milder form of steroids' mass-building activity and more, without steroids' crazy psychological side effects, physical side effects, and serious health risks.
Steroids vs. T-Boosters: The Verdict
T-Boosters in a unanimous decision! Why take risks with steroids? T-boosters can help with muscle too, along with a whole range of other energizing, sex-enhancing, anti-aging benefits. Plus, when you buy with quality in mind, you can get T-booster supplements that are not just effective, but also safe and well-tolerated.
References