Cissus quadrangularis might support joint health, but human research is limited.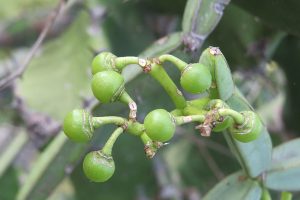 Cissus quadrangularis, a grape plant prominent in Asian folk medicine, might help with joint health due to its ability to:
Support bone formation. This herb has been shown to promote the growth of cells responsible for bone formation.
Reduce inflammation. Its anti-inflammatory activity could reduce joint inflammation and pain.
Overview
Cissus quadrangularis, also known as devil's backbone, is a plant from the grape family native to India and Sri Lanka, although it can also be found in Africa, Southeast Asia, and Arabia.
For many years, it has been used as a traditional medicine for pain and various kinds of ailments, such as menstrual disorders and bone damage. Its supposed ability to heal broken bones has earned it the nickname "Bone Setter" in some regions. Nowadays, C. quadrangularis is popular in athletic circles and is commonly used as to support joint health during rigorous exercise.
Did you know?
Cissus quadrangularis
has shown potential in fighting obesity.
1
And with some research suggesting that obesity is linked to increased bone fractures,
2
this plant could also help support bone health in overweight individuals.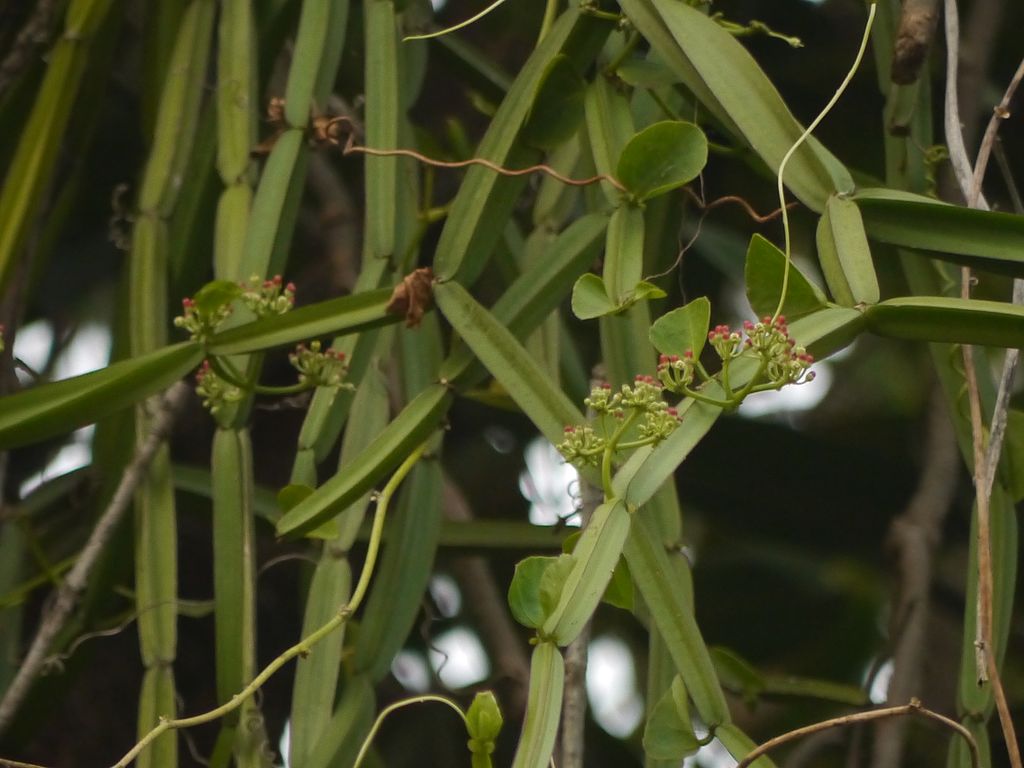 How Cissus Quadrangularis Might Help With Joint Health
Anti-inflammatory activity
Both animal and laboratory research suggest that cissus quadrangularis has anti-inflammatory effects thanks to its ability to hinder the body's metabolism of arachidonic acid.3 4 It has also been shown to inhibit the creation of nitric oxide,5 which also plays a role in inflammation.6
Supporting Bone Formation
Additional research has shown that cissus quadrangularis can promote the differentiation and mineralization of osteoblasts,78cells that create bone by forming a matrix that is subsequently mineralized. Human research has mirrored animal research, with one study revealing that cissus quadrangularis increases the differentiation, proliferation, and matrix mineralization of human osteoblast cells.9
Cissus Quadrangularis Potential Uses and Benefits for Joint Health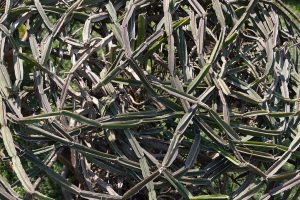 The various studies that support its ability to support bone growth and reduce inflammation – as well as its long history and reputation – has made cissus quadrangularis a popular supplement for people suffering from osteoporosis and athletes that are experiencing joint pain from training.
However, research into C. quadrangularis' bone benefits has only just begun and no conclusive statements about its efficacy can be made.
Cissus quadrangularis has also shown promising joint-related analgesic (pain-relieving) properties.

Research
Animal Research
In animal studies, cissus quadrangularis has been shown to:
Increase bone health
Promote osteoblast differentiation, proliferation, and mineralization
Reduce inflammation
Human Research
Although human research is limited, two studies support the animal research that highlights cissus quadrangularis' ability to improve bone healing and reduce inflammation.
Cissus quadrangularis (1500 mg daily) might improve jaw bone healing
To examine its effects on bone healing, a six week, placebo-controlled study administered three 500 mg doses of cissus quadrangularis and measured swelling, pain, serum calcium, fragment mobility, and serum phosphorus in patients with maxillofacial fractures. Measurements were taken pre-operatively, as well as post-operatively at the following increments: one day, 21 days, and 45 days. The results showed that the experimental group experienced less swelling, pain, and fragment mobility, as well as higher serum phosphorus and calcium.
The researchers concluded that cissus quadrangularis "helps in reducing pain, swelling, and fracture mobility and accelerate the healing of fracture jaw bones."10
Cissus quadrangularis (3200 mg daily) might reduce joint pain in exercising men
This pilot study examined the effects of cissus quadrangularis supplementation on joint pain in exercise-trained men. After eight weeks of daily supplementation at a dose of 3200 mg, the study found that the subjects' joint pain, measured by the WOMAC (Western Ontario and McMaster Universities Index of Osteoarthritis), decreased significantly.
The researchers concluded that "an 8-week course of supplementation with CQ reduced joint pain in a sample of 29 young, otherwise healthy, exercise-trained men," noting that "additional study is needed to extend these findings."11
Dosage for Joint Health
Human research has used dosages of 1500 mg and 3200 mg daily
Supplements typically come in 1000 mg capsules, although 1600 mg and 500 mg options are also available
Bulk powder products typically come in 100 g
Available Forms
Capsules are the most commonly available form and the most easy and efficient way of dosing
Powdered form is also available for those that want to purchase in bulk
Calzbone® is common brand that is a mix of cissus quadrangularis combined with boswellia, vitamin D, and calcium, all of which have been linked to improved joint health
Supplements in Review Says
Cissus quadrangularis 2350 mg for joint health.

Although research thus far highlights cissus quadrangularis' potential to improve joint health, human studies are lacking. It's ability to promote bone growth and anti-inflammatory nature give it promise, but its too early to confidently claims its effectiveness for joint health.
2350 mg is the recommended daily dose. This is the mid-range of the two dosages used in the available human studies on its effects on bone growth and joint pain.