The unique composition of eggshell membrane seems to relieve joint pain.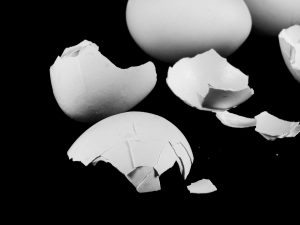 Egg shell membrane is derived from eggshells. It may improve joint health by:
Reducing joint pain. Eggshell membrane contains collagen, glucosamine, chondroitin, and hyaluronic acid, which are essential to healthy cartilage, connective tissue, and joints.
Overview
Eggshell membrane originates from chicken eggs and is the clear, film-like lining found inside the eggshell. In industrial factories, egg processors create over 24 million eggshells each year in the United States alone. Using these shells, the membrane can be obtained through various processes, including mechanical, chemical, steam, and vacuum procedures.
The resulting product is a dried powder that is sold in capsules as a supplement composed of numerous proteins that give it the potential to improve joint health.
Eggshell membrane has only recently come into the spotlight for its benefits for joint health. In light of this focus, it is increasingly being sold as a dietary supplement targeted toward those with osteoarthritis and joint pain.
Although many companies are beginning to sell eggshell membrane supplements, the two current human studies on its effectiveness for promoting joint health both use the
Weber Natural
s
brand.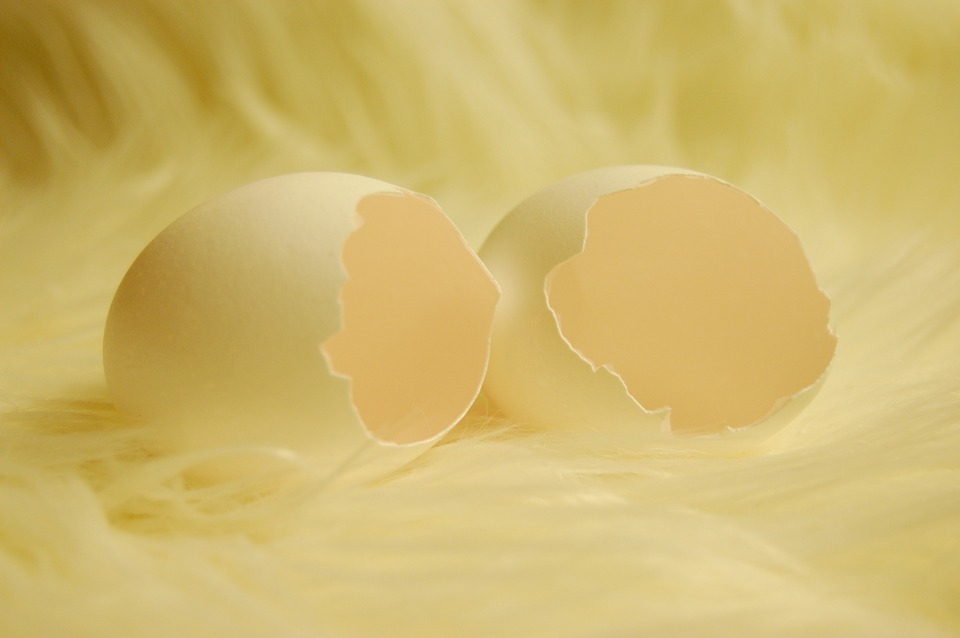 How Eggshell Membrane Might Help With Joint Health
Natural source of collagen, glucosamine, chondroitin, and hyaluronic acid
Eggshell membrane is a source of four essential components of joint health:
Glucosamine and chondroitin, which are both important for the health of cartilage2
Hyaluronic acid, which is necessary for the proper cushioning of synovial joints,3 with data also showing that people with osteoarthritis possess lower levels of hyaluronic acid in their synovial fluid
Eggshell Membrane Popular Uses for Joint Health
Although evidence is limited and the use of eggshell membrane for joint health is still relatively new, current research findings are promising. Many people with osteoarthritis and joint issues report reductions in pain and improved mobility, which is why its use as a supplement for joint health has been on the rise.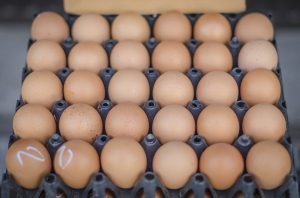 After eggshells are obtained from industrial egg processors, they are partially hydrolyzed, which is the process of breaking of chemical bonds using water, before they are dried into the powder forms that are sold in supplement capsules.
Research
Animal Research
Animal research suggests that:
In rats, eggshell membrane can promote nerve regeneration, which can stem from osteoarthritis4
Human Research
Clinical trials of eggshell membrane supplementation report reductions in joint pain.
Natural Eggshell Membrane (NEM®) at 500 mg daily appears to reduce pain stemming from connective tissue and joint disorders
In order to determine the effectiveness of Natural Eggshell Membrane (NEM®) in the treatment of inflexibility and pain stemming from connective tissue and joint disorders, two clinical trials were conducted. Each arm of the trial (11 subjects in the single-arm and 28 in the double-arm) used a dosage of 500 mg of NEM® once per day for a total of 4 weeks and joint pain and inflexibility were measured after 7 and 30 days. At both of these times, NEM® produced significant reductions in pain.
The researchers concluded that NEM® "is a possible new effective and safe therapeutic option for the treatment of pain and inflexibility associated with joint and connective tissue (JCT) disorders."5
Oral supplementation (500 mg) of NEM® appears to reduce joint pain
This clinical trial examined the effects of Natural Eggshell Membrane (NEM®) supplementation on joint pain. For eight weeks, 44 subjects experiencing osteoarthritis in the hip and/or knee took 500 mg of NEM® per day. At the 30 and 60 day mark, pain was measured using a questionnaire. The results revealed that pain was reduced at both of these time periods.
The researchers concluded that NEM® "is a safe and effective therapeutic option for the treatment of pain associated withosteoarthritis of the knee and/or hip."6
Dosage for Joint Health
Dosage for both human studies that examined the effects of eggshell membrane on joint pain was 500 mg per day
Single-ingredient supplements typically come in dosages of 500 mg
In stacked supplements (typically with glucosamine, which has also been suggested to help with joint health), dosage is slightly lower at 250 mg
Available Forms
As of now, eggshell membrane is only sold in capsule form as a powdered extract
NEM®, a branded form of eggshell membrane sold by Weber Naturals, is one of the most common products and the brand that was used in the recent studies that found beneficial effects of eggshell membrane for joint pain
Supplements in Review Says
Eggshell membrane, 500 mg daily for joint pain.

Eggshell membrane might help reduce pain associated with connective tissue and joint disorders such as arthritis. Its composition, which includes collagen, glucosamine, chondroitin, and hyaluronic acid, makes it a source of many of the compounds essential to joint health.
500 mg seems to be the ideal dose. However, data is still very limited and only two human trials studying its effectiveness for reducing joint pain have been conducted.