Blueberry's European cousin bilberry may have help control blood sugar, but more research is needed.

Bilberry is a fruit plant related to the blueberry. Bilberry may help control blood sugar by:
Reducing glucose absorption. Bilberry polyphenols may reduce the digestion and absorption of sugar.
Supporting insulin. Bilberry has been shown to increase insulin release and improve insulin sensitivity.
Improving glucose metabolism. Early evidence suggests that bilberry may increase glucose uptake by muscle cells.
Overview
Bilberry (Vaccinium myrtillus L.) is a plant known for its dark blue fruit. A European relative of the blueberry, bilberry is used not just as food but also medicine. It holds a reputation as a vision-enhancing herb, so much so that World War 2 British pilots ate bilberry jam in hopes of improving their night vision.
Bilberry leaves and fruit have a long history of use for a wide range of conditions, including eye disorders, cataracts, cardiovascular problems, arthritis, kidney disease, and diabetes. As part of its anti-diabetic effects, both raw bilberries and supplements are also used to lower blood sugar levels.
The health benefits of bilberries – and many other berries – come from their high content of polyphenols and anthocyanins. Diets rich in polyphenols are considered one of the best approaches to preventing and improving type 2 diabetes. 1
Did you know?
Anthocyanins
are also responsible for the characteristic dark blue color of bilberries and blueberries.
How Bilberry Might Help With Blood Sugar
Bilberry contains active polyphenols, the most notable of which are called anthocyanins. These compounds may help control blood sugar by:
Reducing glucose absorption
Evidence from animal studies suggests that polyphenols can interfere with digestive enzymes that help break down and digest carbohydrates. 2 This effect results in less sugar going into the bloodstream after a meal.
Supporting insulin
In addition, there is some evidence that polyphenols can increase the release of insulin from beta cells, and improve insulin sensitivity. 3 In turn, these effects can improve insulin's ability to control blood sugar levels.
Improving glucose metabolism
Anthocyanins may also be capable of enhancing the transport of glucose into muscle cells without the presence of insulin, resulting in reduced blood sugar. 4
Bilberry Uses & Benefits for Blood Sugar
Although not as popular as some other herbal remedies, both bilberry leaf and fruit preparations are used by people with hyperglycemia to reduce blood sugar levels. In particular, bilberry leaf has been used for hundreds of years as a European folk remedy for diabetes.
These uses has some research support behind them, with evidence of improved blood sugar control in animal and a handful of human studies. In particular, there is good evidence that adding bilberries to your diet can help control blood sugar, especially when combined with other healthy, low-glycemic foods. However, the current evidence is not strong enough to conclusively back bilberry's blood sugar benefits.
As one review of research on bilberry leaves concluded, "…the results were more or less disappointing and could not support the traditional use of bilberry leaves against diabetes mellitus." 5 As it stands, more high-quality human studies are needed to provide stronger evidence of bilberry's hypoglycemic effects.
Did you know?
A survey of Italian herbalists reported that bilberry was ranked 4th as a natural remedy for blood sugar control.
6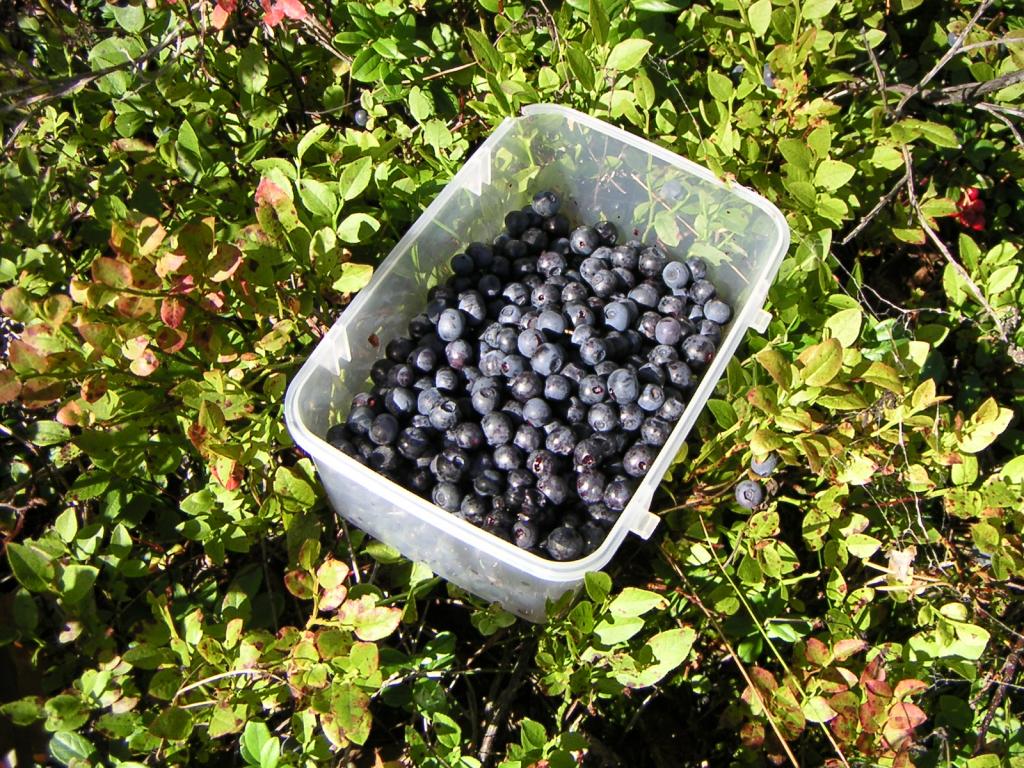 Research
Animal Research
Animal studies of bilberry report reduced blood sugar levels in diabetic rodents. Specific findings indicate that:
Human Research
Although human research of bilberry reports reductions in blood sugar, there are very few studies to date. In addition, the study quality is not high enough to prove significant blood sugar benefits.
Eating bilberries and other berries alongside meals may help control blood sugar
This randomized, controlled, crossover study evaluated the effects of berry polyphenols on the glycemic response. Twelve healthy people with normal glucose were given 35 g sucrose with or without a berry puree (150 g) made from bilberries, black currant, cranberries, and strawberries. They later switched groups so that everyone tried  both treatments.
Eating the berries resulted in lower blood glucose concentrations at 15 and 30 minutes after eating the sugar, and higher levels at 150 minutes. These results indicate that polyphenol-rich berries such as bilberries reduce digestion and absorption of sugar.
The researchers concluded that "…berries rich in polyphenols decrease the postprandial glucose response of sucrose in healthy subjects." 10
Standardized bilberry extract appears to reduce postmeal blood glucose and insulin
This randomized, double-blind, placebo-controlled, crossover study evaluated the blood sugar effects of bilberry extract (36% anthocyanins). Eight men with type 2 diabetes took a single capsule of placebo or standardized bilberry extract (470 mg, equivalent to 50 g fresh bilberries) followed by a drink containing 75 g glucose. Compared to placebo, taking the extract significantly decreased postmeal blood glucose and insulin levels.
The researchers concluded that "…concentrated bilberry extract reduces postprandial glycaemia and insulin in volunteers with T2D." 11
Bilberry is an excellent addition to a sugar-lowering diet.
One unique study examined the benefits of an anti-diabetic diet focusing on whole grain bread, fatty fish, and bilberries. The diet improved glucose metabolism and blood lipids (fats) in 106 people at risk of type 2 diabetes.
12
Dosage for Blood Sugar
There isn't enough clinical research to recommend a dosage
Standalone bilberry supplements typically provide 240-300 mg extract dosages
Multi-ingredient blood sugar supplements typically contain 75-100 mg dosages of bilberry fruit or leaf
Judging from research, you would have to eat 50 g or more of bilberries daily to gain significant benefits
Available Forms
Bilberry leaf. Bilberry leaf preparations have more traditional backing, but not as much research as fruit preparations. Bilberry leaf can be used to brew tea.
Bilberry fruit. One of the tastiest ways to reap the benefits of bilberries is to add them to your diet.
Bilberry fruit powder. Powdered bilberry fruit sold in capsules.
Bilberry fruit extract. The most popular form of bilberry supplements, which typically comes in a concentration of 4:1 (starting extract material is 4 times larger than the resulting extract).
Bilberry fruit standardized extract. An extract which is standardized to 25% or more of active anthocyanins. We recommend this form because a 36% extract is the only form shown to significantly improve blood sugar control in a clinical study.
Bilberry liquid extract. Liquid extract of either bilberry leaf or fruit.
Supplements in Review Recommendation
Bilberry standardized extract, 240-500 mg for blood sugar.
It's too early to recommend bilberry for blood sugar management. Although most of the research has been positive,  there isn't enough evidence to prove that bilberry significantly reduces blood sugar levels. However, you can still give it a try.
Standardized extract is the ideal form. We recommend going with a standardized extract containing at least 25% (and ideally 36%) anthocyanins, as this is the only form shown to have notable blood sugar control benefits in a human study.