Bilberry's potential for supporting retinal health may outshine its legendary "night vision" reputation.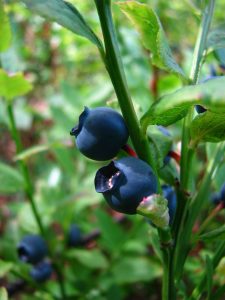 Bilberry is a European relative to the blueberry that has long been associated with vision performance enhancements, especially for night vision and dark adaptation. Bilberry is believed to support eye health by:
Nourishing the retina. Bilberry compounds naturally migrate to the eye's retina, where they provide protective antioxidant and inflammation-modulating activity.
Supporting retinal circulation. Bilberry may help to keep the capillaries that supply the eyes with blood flow healthy, flexible and strong.
Maintaining rhodopsin. This compound naturally present in the eyes is important for low-light vision and vision that adjusts quickly to changes in light.
Overview
Also called Vaccinium myrtillus or European Blueberry, bilberry is a relative of the blueberry known for growing wild in Europe, Canada and the United States. In Europe, especially in Sweden, Bilberry is an important a staple ingredient in preserves, pies, pastries and wines. Bilberry is also a longstanding herbal remedy in that part of the world, with uses in folk wellness practices stretching back over 1,000 years.
Among its many folk herbalism uses, bilberry has long been associated with enhancements to vision performance, with a particularly strong reputation for helping with night blindness.
According to legend, Bilberry was used by British Royal Air Force Pilots during World War II because they believed it improved their night vision while they were flying missions.
Although the Fighter Pilot story is compelling, strong research hasn't yet validated this specific bilberry vision performance benefit. However, bilberry appears to show great potential as an overall vision enhancer, primarily due to its unique antioxidant "fingerprint" that appears well-suited for supporting retinal health.
Bilberry's Antioxidant Profile for Vision
Bilberry's rich color — darker than blueberry — reflects high levels of plant pigments called anthocyanins, which are potent antioxidants derived from the red, purple, violet and blue pigments found in bilberry and other antioxidant rich berries.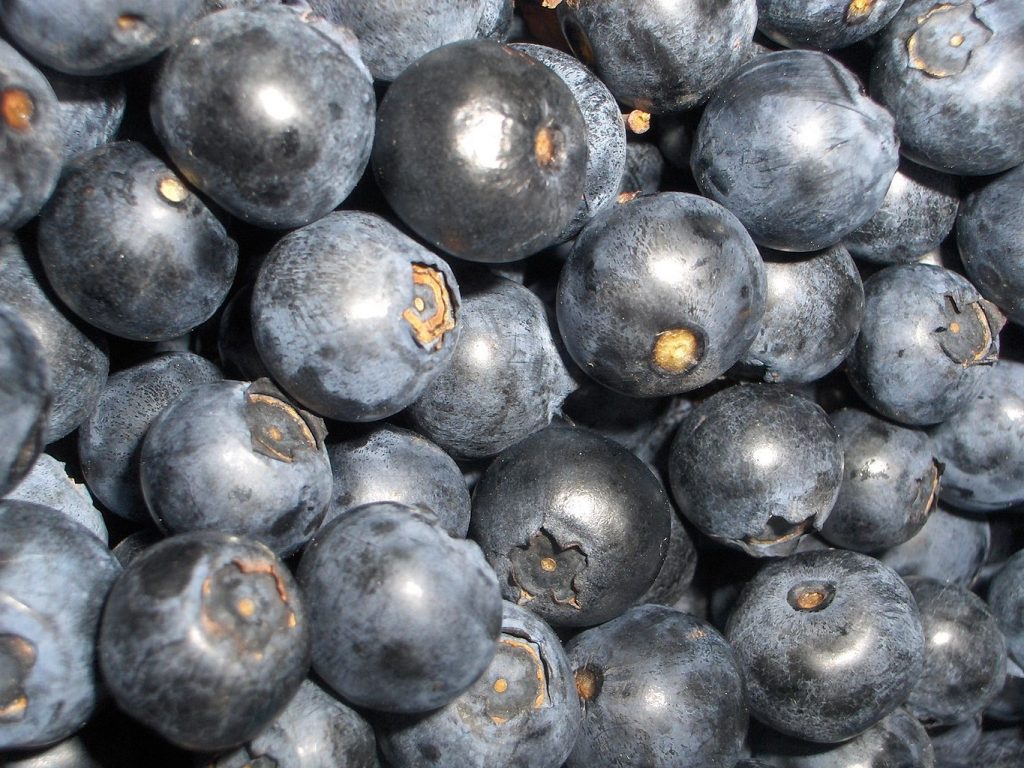 Bilberry is one of the richest natural sources of anthocyanins, plant pigment antioxidants that are concentrated in the berries' skin. In fact, bilberry supplies over 15 different anthocyanins which are believed contribute to its wellness benefits, including for vision health. Bilberry's antioxidant profile also includes:
5 anthocyanidins: Delphinidin, Dyanidin, Malvidin, Petunidin, Peonidin1
Catechins including oligomeric proanthocyandins (OPCs), a potent class of antioxidants that is also found in pine bark extract
Vitamin C, quercetin and resveratrol
Bilberry is an antioxidant powerhouse. Of all its antioxidant classes, the anthocyanins seem to have drawn the most interest as the primary active compounds behind bilberry's wellness benefits. A sub-class of anthocyanins called anthocyanosides are believed to be responsible for its vision performance benefits, specifically.
Bilberry's rich purple antioxidant pigments naturally migrate to the eye's pigmented epithelium, in a part of the retina that regulates the eye's responsiveness to changes from light to dark. The natural affinity between bilberry antioxidants and the retina's light-dark-sensing epithelium seems to lend credence to bilberry's famous role as a night vision enhancer.
While bilberry's antioxidant activity is strongly associated with its potential ocular health benefits, it also appears to offer additional mechanisms of action that may further support eye health. Let's check them out.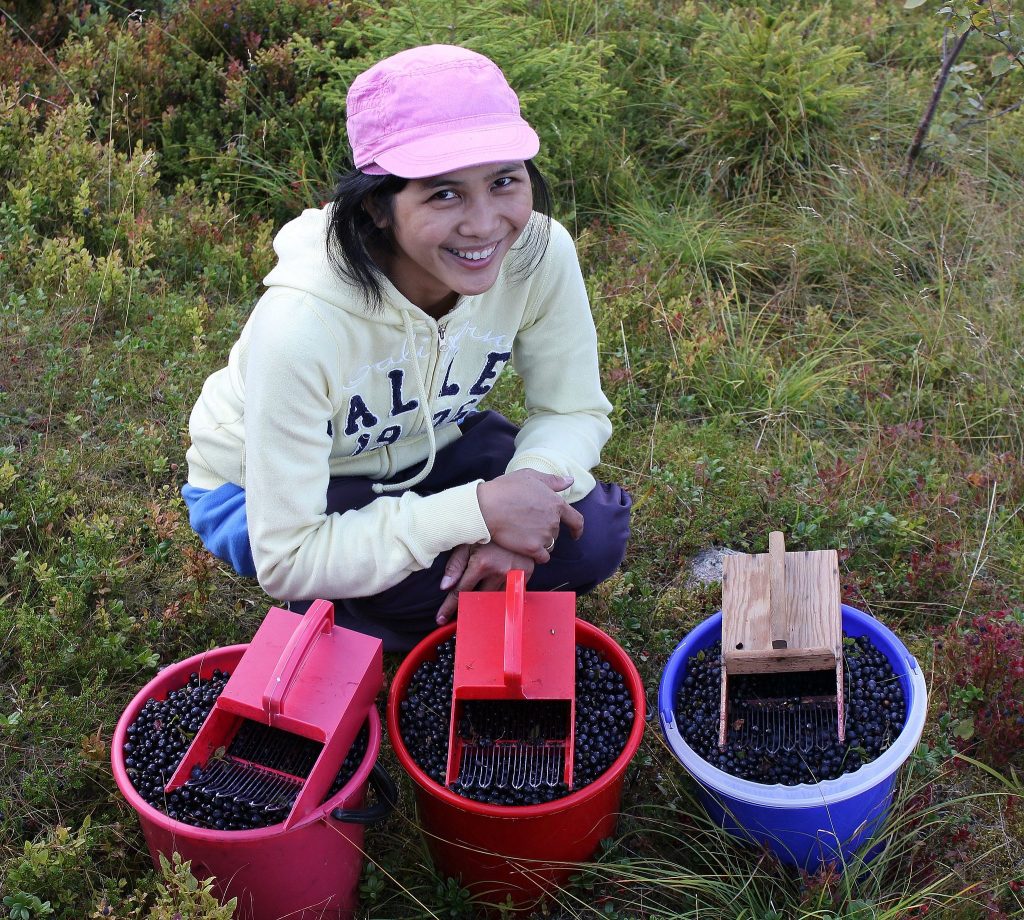 How Bilberry Might Help with Vision Performance
Retina-Protective Antioxidant & Inflammation-Modulating Acitivity
Free radicals can damage various structures of the eye, leading to age-related vision concerns like cataracts and macular degeneration. Bilberry extract has been suggested to protect the retina against free radical damage. Some evidence suggests that bilberry's antioxidant profile may be especially well-suited for fighting free radicals generated by dangerous visible spectrum blue light rays within the retina.2 Bilberry has also been shown to modulate inflammation (which contributes to some eye problems), and has been suggested to help protect visual function in cases of retinal inflammation.3
Microcirculation & Capillary Support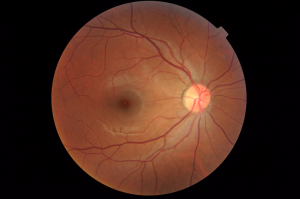 Bilberry promotes microcirculation, which is important because the eye needs a steady supply of oxygen and nourishment, including other eye nutrients, to stay healthy and perform optimally. Bilberry's anthocyanosides nourish connective tissue and increase collagen synthesis, bio-activities that have been suggested to support the integrity of blood vessel linings.4 Specifically, Bilberry's collagen and connective tissue support appear to have a "capillary-sealing" effect that helps keep micro-blood vessels flexible and healthy. This activity may help with glaucoma, diabetic retinopathy, and other eye issues that are linked to permeable, fragile capillaries.5
Did you know?
 In addition to helping capillaries stay strong, bilberry may help block unwanted capillary formation. The anthocyanidin compound
delphinidin
, which uniquely found in Bilberry (in especially high concentrations), is believed to have anti-angiogenetic benefits that regulate new blood vessel growth, which may have significant implications for health concerns outside of vision health.
6
Support for "Night Vision" Rhodopsin Regeneration
Bilberry's anthocyanosides are believed to increase the eye's production of rhodopsin, a compound that improves night vision and accelerates visual adaptation to darkness and recovery from glare and flash blindness. Early research has suggested bilberry extract blocks the activation of STAT3 enzymes that decrease rhodopsin levels.7
Bilberry's Popular Vision Health Uses
By power of sheer legend alone, many take bilberry for its purported night vision benefits. Bilberry has also emerged as a promising therapy for diabetic retinopathy, a vision problem where diabetes leads to the breakdown of the eye's delicate blood vessels. Bilberry's use in this area seems to make sense, since bilberry appears to help with the poor retinal microcirculation and oxidative stress that are strongly linked with diabetic retinopathy. Additional promising evidence for Bilberry is in the range of age-related degenerative vision problems, like macular degeneration, glaucoma and cataracts.8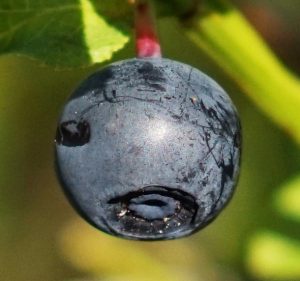 What does Bilberry taste like?
Bilberry's taste has been described as a mix of tart and sweet flavors; similar to blueberries, but stronger and earthier. Bilberry seeds are also more numerous than blueberry seeds, lending a pleasing texture to the berry. Bilberries are softer and juicier than blueberries; while adding another flavor note this also makes bilberries highly perishable and fragile. Some bilberry supplements in capsule form can be opened and added to hot water to make "tea" that conveys bilberry's unique flavor. Bilberry tea is also a popular method of delivery in traditional herbalism, historically used for digestive problems.
Research
Animal Research
Bilberry's anthocyanidins have been shown to have nerve-protective effects in in vitro and in vivo research of retinal concerns.9
Bilberry extract given to diabetic rats for a span of 6 weeks appeared to decrease markers of diabetic retinopathy, which researchers suggested had "important implications" for the management of this vision problem.10
In a study of rats with accelerated aging, 70% control group rats developed vision problems while rats supplemented with bilberry extract were found to be completely free of impairments to the lens and retina. Researchers concluded, "Long term bilberry extract supplementation is effective in (warding off) macular degeneration and senile cataract."11
Human Research
Human research demonstrating positive bilberry evidence for night vision seems conflicted; a surprising development given its reputation. Part of the issue might be that while bilberry's active anthocyanin compounds have been studied extensively, bilberry as a fruit or supplement has limited clinical research in vision health.
Let's check out a few studies on both bilberries and their active compounds:
Fermented bilberry extract 400 mg may help vision performance in patients with myopia
In this randomized, placebo controlled, crossover study, 30 middle aged volunteers with myopia (nearsightedness) were given either 400 mg fermented bilberry extract or placebo daily. Subjects were tested for visual acuity, mesopic contrast sensitivity, refraction and pupil constriction one month before and one month after the supplementation period. Researchers reported significant increases in accommodation — the process by which eyes shift their power to target and focus on moving objects in the distance — and mesopic contrast sensitivity, an eye function that is critical for vision performance aspects including glare or night vision.
Researchers concluded "Fermented bilberry extract is effective in causing increases in subjective accommodation and in mesopic contrast sensitivity in myopic eyes."12
Purified high-dose anthocyanosides helps night vision, contrast sensitivity & myopia symptoms
In this randomized, double-blind, placebo-controlled trial, 60 patients with myopia in both eyes received either 100 mg antioxidant tablet (85% anthocyanoside oligomer) or placebo 2X daily for a span of 4 weeks. Subjects were tested for night vision and answered questionnaires before and after the study period. At the study's conclusion, the questionnaires showed that 73% of patients (22 subjects) taking anthocyanosides reported vision performance improvement, versus just 1 subject in the control group. Researchers also noted significant improvements in contrast sensitivity in the anthocyanosides group when compared to placebo.
Researchers concluded that "the administration of anthocyanoside oligomer appears to improve subjective symptoms and objective contrast sensitivity in myopia subjects with asthenopia."13
Bilberry Extract 160 mg Std. 25% anthocyanosides fails to affect night vision
This double blind, placebo controlled, crossover study administered 160 mg bilberry as a standardized extract (25% anthocyanosides) 3X daily to young men with good vision over a course of 21 days. This was followed by a washout period of one month, followed by the three-week crossover. Throughout the three-month study, researchers tested subjects for their night visual acuity (VA) and contrast sensitivity (CS). Researchers reported that the bilberry extract had no significant effects on night vision VA or CS.
The researchers concluded that "The current study casts doubt on the proposition that bilberry supplementation, in the forms currently available and in the doses recommended… is effective for the improvement of night vision."14
Review: Bilberry extract benefits for night vision seem uncertain
In this review, researchers started with 30 clinical trials that investigated bilberry for vision health, whittling down to 12 placebo-controlled trials that included night vision testing, specifically. In analyzing these 12 trials, researchers pointed out that the four most recent clinical trials were all negative in terms of bilberry helping with night vision — but they also acknowledged the negative results might be due to low dosage or lower-potency supplements. A fifth clinical trial, along with 7 non-randomized trials, all reported that bilberry seemed to improve night vision — but researchers pointed out that these positive studies appeared to not be as well-designed as the studies finding negative results.
Researchers concluded there is "a complete absence of rigorous research into the effects of the extract on subjects suffering impaired night vision due to pathological eye conditions" but suggested lesser-quality research, including animal studies, may warrant further investigation into bilberry for night vision.15
Be Careful Where You Buy Bilberry
Bilberry is valued so highly that cheap manufacturers have created "counterfeit" bilberry supplements by using amaranth dye, a dark purple synthetic, mixed with anthocyanins from fruits other than bilberry. This supplies antioxidant activity, but not the unique bilberry profile that appears to supply unique benefits. Bilberry is also extremely perishable and must be processed quickly into supplement form to maintain its antioxidant activity.16 Additional study of bilberry supplements has shown a wide variation in anthocyanoside and anthocyanin content, possibly attributed to the fragile, highly perishable nature of bilberry itself.17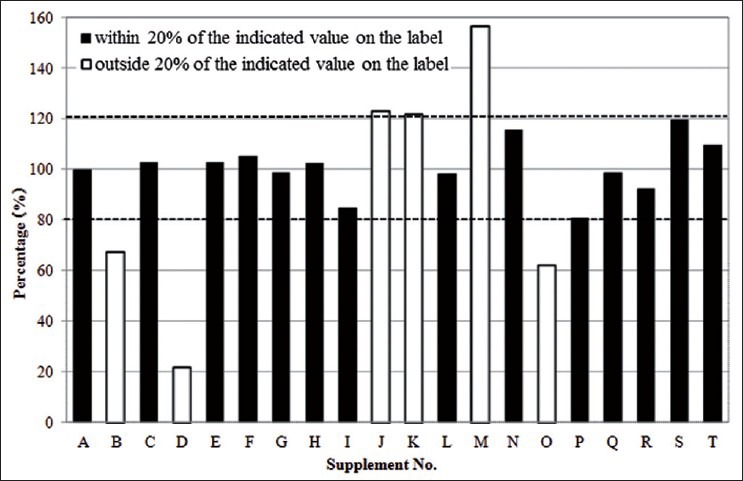 Dosage for Vision Performance
25 to 50 mg of Bilberry extract has been suggested to help with eyestrain
80 to 160 mg standardized to 25% anthocyanidin, 3X daily is a typical dosage
Anthocyanin Concentrations of Bilberry: Fresh bilberry fruit: 0.1% to .25%; 

Concentrated bilberry extract: 38%
Supplements in Review Recommendation
Bilberry extract standardized to 25% anthocyanosides, 25 mg
We believe Bilberry is a strong supplement choice for vision health. Although human research is somewhat limited, there is abundant research backing bilberry's active anthocyanin compounds for eye health, along with a long history of bilberry use for various aspects of vision performance.
25 mg seems a good starting bilberry dosage for vision health. Try this dosage for a month and see if you notice any improvements. Given the quality and potency concerns of bilberry supplements, it is important to take bilberry that is standardized to at least 25% anthocyanosides. Standardized bilberry assures you will get a precise level of these active constituents for vision health support.
References