Eyebright may help with conjunctivitis, but other eye-related benefits remain theoretical.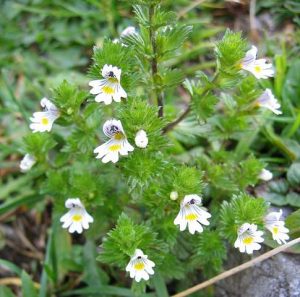 A medicinal herb used in Europe since at least the Middle Ages, eyebright may benefit vision through:
Alleviating conjunctivitis. A single clinical study demonstrates eyebright's efficacy in fighting conjunctivitis.
Supporting eye health. Eyebright might also be capable of soothing eye inflammation, fatigue, and improving function, but these potential benefits remain untested.
Overview
Eyebright (Euphrasia officinalis), also known as Euphrasia rostkoviana, is a small flowering plant widely used by folk and homeopathic medicine. Named for its ability to support eye health, eyebright was first mentioned as a treatment for eye disorders in the 14th century European text "Liticium Medicina".
Medical research has confirmed that the aerial (above-ground) parts of eyebright possess a number of beneficial biological activities, including:
Anti-inflammatory
Antioxidant
Antipathogenic (antimicrobial, antifungal, and antiviral)
Hypotensive (blood presure-lowering)
Today, eyebright remains a popular herbal supplement for alleviating eye conditions such as conjunctivitis (pink eye) and stye, as well as supporting general eye health. However, research evidence supporting its benefits is lacking, and is currently limited to improvement of conjunctivitis.
Although it is typically utilized in the form of eye drops, ingesting eyebright is believed to provide eye benefits as well.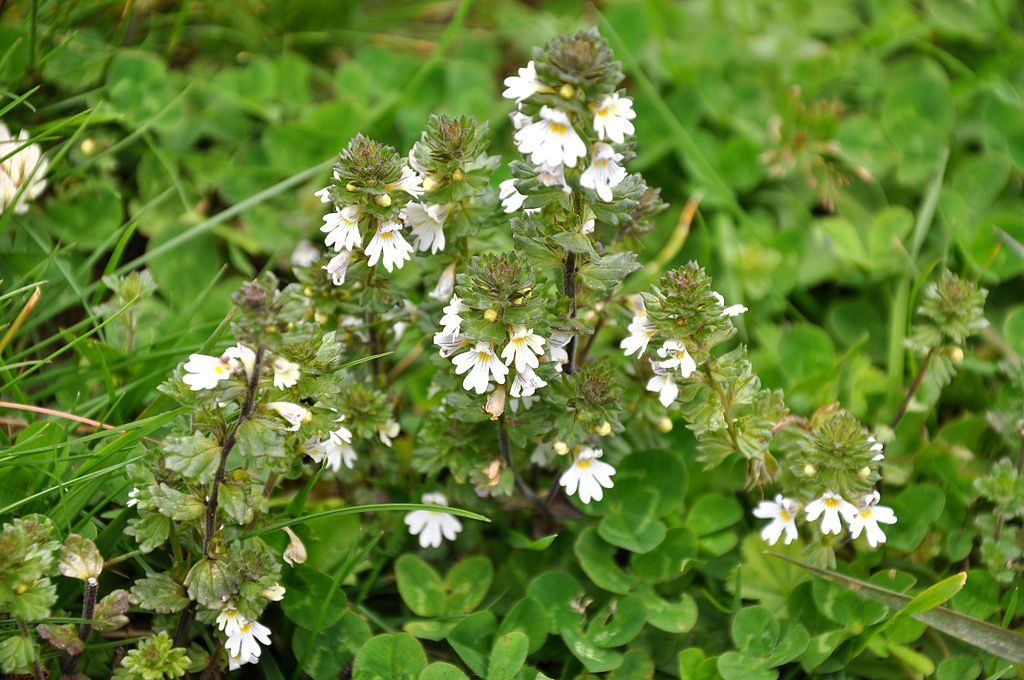 How Eyebright Might Help With Vision
Eyebright contains a number of bio-active compounds including iridoids, flavonoids, phenolic acids and etheric oils. These compounds appear to have:
Antioxidant and anti-inflammatory activity
Eyebright extracts possess free radical scavenging (antioxidant) properties, which can help protect the eyes from oxidative stress. In addition, eyebright and particularly its iridoid constituents have been shown to reduce inflammation, 1 as demonstrated by reduced levels of the inflammatory cytokines IL-1β, IL-6 or TNF-α in isolated human cornea cells.
Anti-pathogenic activity
Eyebright contains several bio-active compounds that have antibacterial, antifungal, and antiviral properties. For example, its constituent aucubigenin has been shown to hinder the growth of Staphylococcus aureus bacteria. 2 Such effects can help fight pathogen-caused eye infections, such as bacterial conjunctivitis.
Eyebright Potential Uses & Benefits For Vision

Eyebright drops and capsules are used to help with a variety of eye concerns, including:
Various forms of conjunctivitis, whether it be caused by viruses, bacteria, allergies, or something else
Eye strain, inflammation, dryness, and fatigue
blepharitis, a form of eyelid inflammation
Cataracts, particularly in pets
Some even claim that taking eyebright can improve or help maintain eyesight
However, most of these claims and uses remain unsupported by medical studies. At this time, the only research-backed use of eyebright (in the form of drops) is to help with conjuctivis, but even in this case the amount of research evidence is small.
When taken internally, eyebright is also used to help sinus infections, nasal congestion, coughs, sore throats, allergies, and other infections and inflammatory conditions, suggesting its potential as an
immunity
supplement.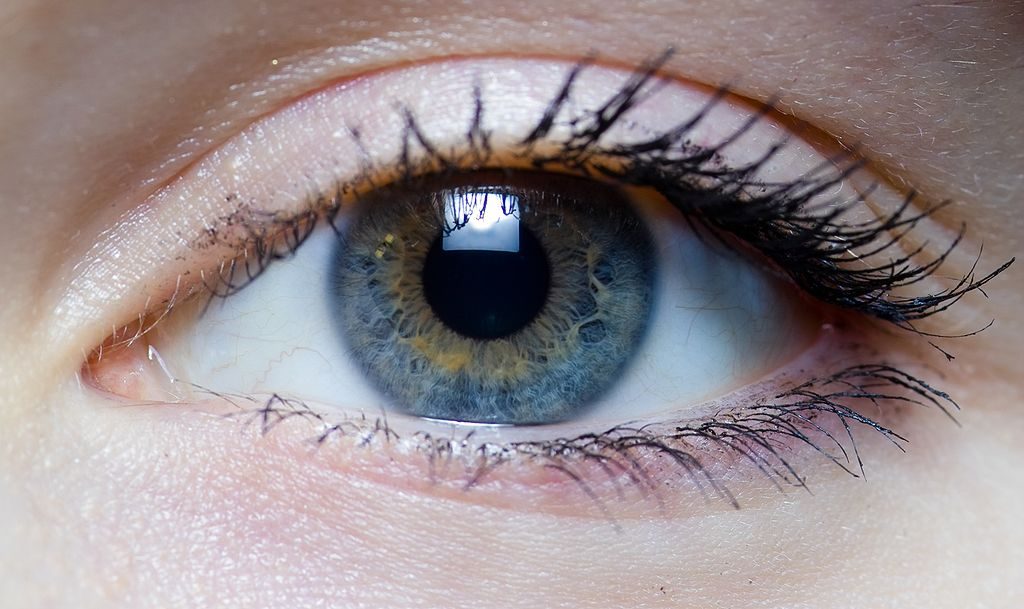 Research
Animal Research
Eyebright extract appears to have anti-inflammatory properties in eye (cornea) cells
This test tube study examined the effects of three different extracts of eyebright – ethanol, ethyl acetate and heptane – on isolated eye cells. The researchers used cells found on the surface (epithelium) of the cornea to imitate the application of eyebright to an actual eye. They found that all 3 extracts decreased the levels of inflammatory cytokines (IL-1β, IL-6 or TNF-α) as well as a single anti-inflammatory cytokine (IL-10), and that two of the extracts also demonstrated antioxidant properties.
The researchers concluded that "...promising effects of the application of E. officinalis L. preparations as a supplementary therapy for eye disorders are associated with the ethanol and ethyl acetate extracts."3
Human Research
Eyebright drops seem to help with conjunctivitis
This study examined the use of eyebright drops in people with conjunctivitis. A total of 65 patients took eyebright eye drops 1 – 5 times daily as needed for 2 weeks. More than 85% of the participants had significant improvement of conjunctivitis, including 53 who had complete recovery.
The researchers concluded that "Euphrasia single-dose eye drops can effectively and safely be used for various conjunctival conditions."4
Dosage for Vision
According to one study, 1 drop 3 times a day is the general dosage
Eyebright supplements come in the form of liquid extract eye drops and 400 mg capsules
Side effects are rare, but an allergic reaction to eyebright can occur.
Available Forms
Eyebright supplements are made from the stem, leaf, and flower (aerial) parts of the plant.
Eyebright liquid extract is the most common form, typically used as eye drops, but can also be taken internally
Liquid eyebright products can also be used to make an eye rinse, compress, or bath
Eyebright also comes in the form of encapsulated dry aerial parts
Eyebright tea
Eyebright is sometimes combined together in a complex with other eye-supportive compounds such as ginkgo biloba, lutein, and bilberry
Supplements in Review Says
Eyebright 1 drop 1-3 times a day for vision.

Eyebright might help with conjunctivitis. Although studies are limited, research suggests that eyebright may be helpful for fighting conjucntivitis. Its general eye-health benefits, however, do not currently have any research backing and remain theoretical.
There is currently no official dosage recommendation for eyebright. Given the lack of research, it's not yet clear which dose is ideal, although 1-3 drops daily has been suggested.