Trace mineral vanadium holds real promise as an alternative to blood sugar medications.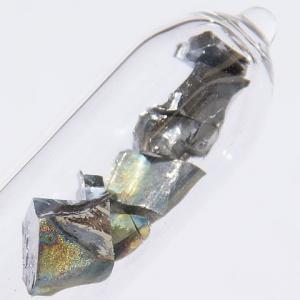 Vanadium is a trace mineral whose role in human health continues to be debated. Vanadium has been suggested to help control blood sugar by:
Mimicking and enhancing insulin. Vanadium appears to mimic and enhance the effects of insulin.
Overview
Vanadium is a metal trace mineral named after Vanadis (Freyja), the Norse goddess of beauty. Vanadium is considered an essential nutrient for some animals – such as chickens and rats – with studies demonstrating that deficiency can cause issues with growth and reproduction.
On the other hand, vanadium has not been proven to be required for humans, and there isn't enough information on its effects. However, early clinical research evidence indicates that vanadium may help lower blood sugar in people with type 2 diabetes and holds serious potential as an anti-diabetic supplement. Because of this, some people take vanadium supplements to help control their blood sugar levels.
Good dietary sources of vanadium include mushrooms, shellfish, parsley, grain products, beer, and wine. The average diet provides 6 – 18 mcg (micrograms) of vanadium daily.
Did you know?
Because of the connection between diabetes and obesity, some people suggest that vanadium can help with
fat loss
.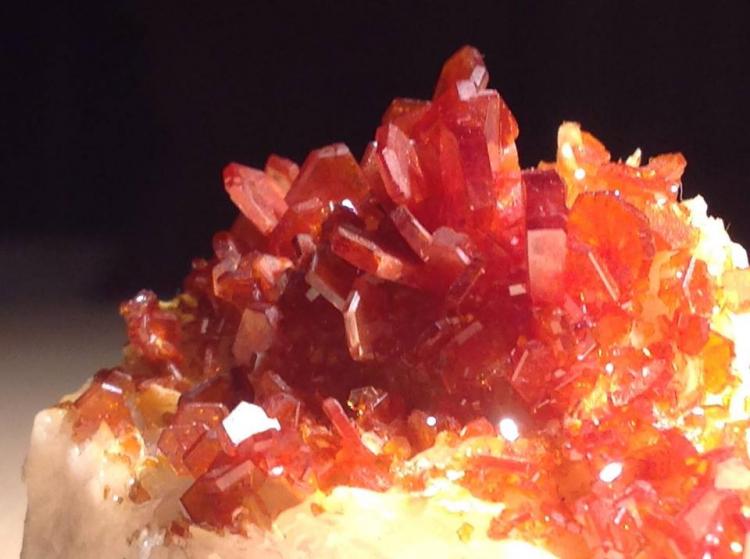 How Vanadium Might Help With Blood Sugar
Insulin-mimicking and insulin-enhancing effects
The main hypothesis for how vanadium works is by mimicking the effects of insulin. More specifically, it appears to enhance the transport of glucose, the production of glycogen (a form of glucose used for energy storage), and suppresses gluconeogenesis (the creation of glucose from non-carbohydrate sources). Researchers believe it achieves this by activating signaling pathways involved in the activity of insulin, such as extracellular signal–regulated kinases (ERKs) and mitogen-activated-protein kinases (MAPKs). 1 2 In addition to this, there is some evidence that vanadium also enhances the activity of insulin. 3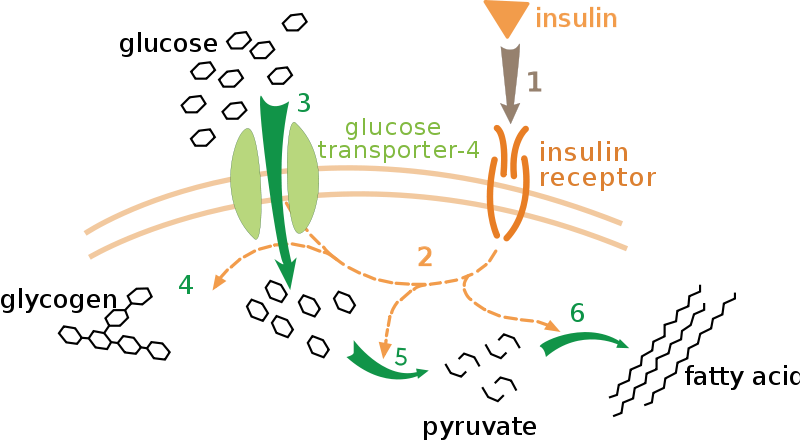 Vanadium Uses & Potential Benefits for Blood Sugar
Vanadium is a popular dietary supplement for lowering elevated blood sugar levels in people with prediabetes and diabetes.
Clinical research supports the use of vanadium for blood glucose management in type 1 and type 2 diabetics. In particular, studies have consistently reported improvements in fasting blood sugar & Hba1c levels, insulin sensitivity, insulin therapy dose requirements, and other markers of glucose regulation and metabolism.
Researchers are hopeful about the potential of vanadium, with one review paper concluding that "Vanadium compounds for treatment of diabetes are now on the threshold of becoming a practical alternative to other oral hypoglycemic agents." 4
Did you know? Up until recently, the major limitations to the use of vanadium for lowering blood sugar have been poor absorption and gastrointestinal side effects. To solve these problems, new vanadium-containing compounds are starting to enter the market, such as bis(ethylmaltolato)oxovanadium (BEOV).
Research
Human Research
Human studies of vanadium suggest that it improves multiple measures of blood glucose control, including fasting blood sugar levels, Hba1c levels, and insulin sensitivity/resistance in both type-1 and type-2 diabetics.
Vanadium (150-300 mg) may reduce blood sugar levels and insulin therapy doses in type-1 diabetics
This study evaluated the benefits of vanadium for type-1 diabetics. A total of 14 patients were given vanadyl sulfate (150-300 mg) daily for 30 months. Supplementation decreased the required daily doses of insulin from 37.2 to 25.8 units per day, and fasting blood sugar from 238 to 152 mg/dL. The study also noted that some patients experienced mild diarrhea at the beginning of treatment.
The researchers concluded that "Vanadium is effective and safe for long- term use in type 1 diabetic patients." 5
Vanadium (150 mg) may improve blood sugar control in type-2 diabetic adults
This study examined the effects of vanadium on hyperglycemia and insulin resistance. Eleven patients with type 2 diabetes were given 150 mg vanadium in the form of vanadyl sulfate (VOSO4) daily for 6 weeks. The treatment significantly improved several measures of blood glucose control: fasting plasma glucose (FPG), Hba1c, and fructosamine levels.
The researchers concluded that "VOSO4 treatment in T2DM patients improves glycemic control by reducing basal EGP and enhancing skeletal muscle insulin sensitivity."6
Vanadium (100 mg) appears to improve blood glucose and insulin sensitivity in type 2 diabetes
In this study, 6 people with type 2 diabetes were given placebo for 2 weeks, 100 mg daily vanadyl sulfate (VS) for 3 weeks, and placebo for 2 more weeks. VS treatment improved fasting glucose (average of 210 to 181 mg/dL) and Hba1c levels, in addition to insulin sensitivity.
The researchers concluded that "…VS improves hepatic and peripheral insulin sensitivity in insulin-resistant NIDDM humans." 7
Vanadium appears to improve glucose control in diabetic adults, but not obese non-diabetics
This study compared the effects of vanadyl sulfate on seven people with type 2 diabetes and 6 non-diabetic, obese individuals. Only the diabetes group experienced significant decreases in fasting blood glucose and Hba1c levels, as well as insulin sensitivity.
The researchers concluded that "vanadyl sulfate may improve a defect in insulin signaling specific to NIDDM." 8
Vanadium (150-300 mg) may reduce blood sugar and improve glycemic control in type-2 diabetics
In this study, 16 type-2 diabetic adults were given 75 mg, 150 mg, or 300 mg of vanadyl sulfate daily for 6 weeks.  Although the lowest dose had no effect, the 150 and 300 mg doses significantly improved fasting blood glucose and Hba1c levels and also improved markers of insulin activity.
The researchers concluded that "Since glucose utilization is improved in some patients, vanadyl must also act at other steps of insulin action."9
Vanadium (100 mg) may reduce fasting plasma glucose in type-2 diabetics
This placebo-controlled study evaluated the effects of vanadium on people with type 2 diabetes. Eight patients were given 100 mg vanadyl sulfate (VS) daily for 4 weeks, and 6 of them repeated the treatment with placebo for another 4 weeks. Taking VS reduced fasting glucose levels by 20%, and also improved insulin resistance in the liver.
The researchers concluded that "VS at the dose used was well tolerated and resulted in modest reductions of fasting plasma glucose and hepatic insulin resistance."10
Dosage for Blood Sugar
The majority of studies use 100-300 mg dosages of vanadyl sulfate
Standalone vanadium supplements typically supply 7.5-10 mg dosages of vanadium sulfate, which provide 1.5-2 mg of vanadium
Multi-ingredient blood sugar supplements usually use 400 mcg (0.4 mg) dosages of vanadium sulfate
The dosages used in supplements are much smaller than those used in research
Be careful. As the case with other blood sugar supplements, taking vanadium alongside anti-diabetic medication can make your blood sugar drop below healthy levels (hypoglycemia).
Available Forms
Vanadyl sulfate. The most researched and widely-used version of vanadium.
Bis-glycinato-oxo-vanadium. A more recently-developed version of vanadium that has fewer digestive side effects and better absorption than generic vanadium sulfate.
Supplements frequently combine vanadium with chromium because they are both trace minerals that appear to enhance the function of insulin.
Supplements in Review Recommendation
Vanadium 1-2 mg for blood sugar, as vanadyl sulfate or bis-glycinato-oxo-vanadium.
We recommend trying vanadium for blood sugar control. Although larger trials are needed, virtually all clinical studies of vanadium have reported improvements in blood sugar in type 1 and type 2 diabetics. As such, it is one of the more evidence-backed blood sugar supplements.
Most supplements have dosages providing 1-2 mg of vanadium. Although these dosages are much smaller than those used in human research, they should still be enough to see an effect.