Medicinal mushroom supplements may be an effective way to boost the immune system.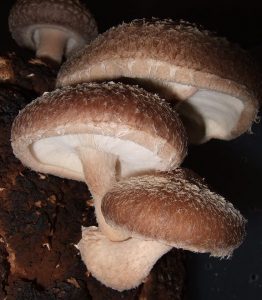 Medicinal mushrooms have been used for thousands of years to promote longevity and overall health. Bioactive mushrooms appear to enhance immunity in multiple ways:
Stimulating immune function. Mushrooms may stimulate immune cell activity and affect cytokines and other immune-related molecules.
Antiviral & antimicrobial activity. Mushrooms and their constituents have been shown to counter the growth of harmful bacteria and viruses.
Anti-inflammatory activity. Mushrooms can reduce the inflammation involved in asthma, allergies, autoimmune disorders, and other conditions.
Overview
Mushrooms have a long history of usage in traditional medicine, particularly in China, Japan, and eastern Russia. They have been utilized to promote longevity, boost immune function, help with digestive issues, improve blood circulation, and provide other health benefits.
The most popular medicinal mushrooms are the shiitake, maitake, reishi, cordyceps, and chaga mushrooms, but scientists estimate that there are currently about 700 different species with beneficial effects.
Medicinal mushrooms contain a wide range of biologically-active ingredients, some of which are unique to a specific mushroom. In addition, all medicinal mushrooms also share a common type of compound called polysaccharide. Research suggests that polysaccharides are the main constituents responsible for the immune benefits of mushrooms.
Today, powders, extracts, and specific compounds isolated from medicinal mushrooms are popularly used to produce immunity-boosting supplements.
Did you know?
Most mushroom polysaccharides belong to a sub-group called
beta-glucans
, which have recently been demonstrated to possess potent immunostimulatory properties.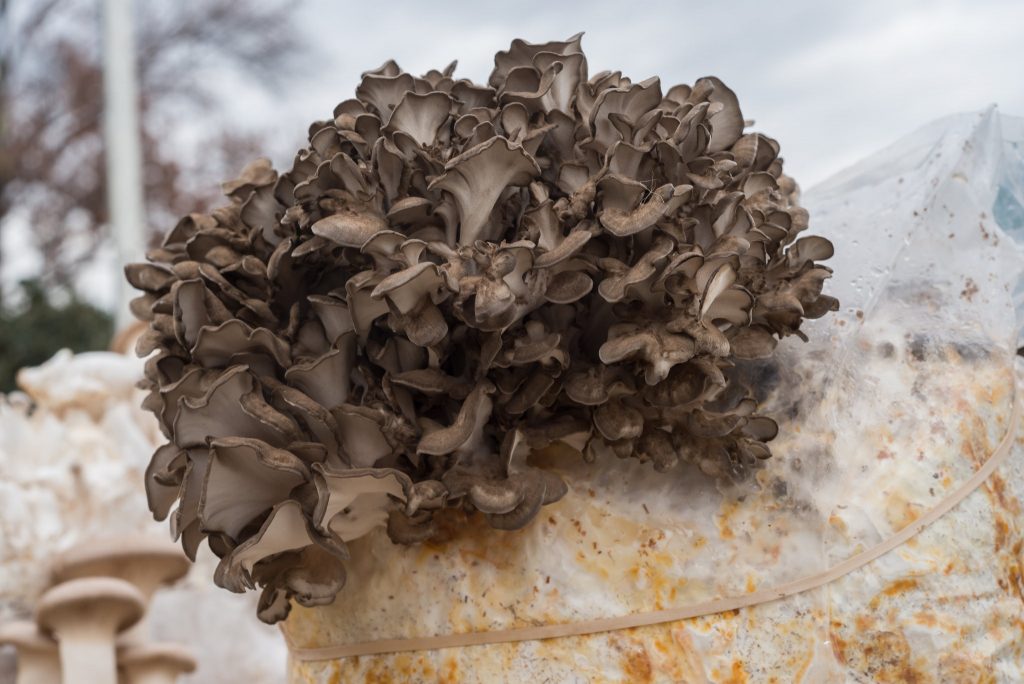 How Mushrooms Might Help With Immunity
The main bio-active compounds found in medicinal mushrooms are polysaccharides (mostly beta-glucans), but they also contain other beneficial constituents such as glycoproteins, triterpenoids, andf flavonoids. These active ingredients ultimately work to:
Stimulate immune function
The immune system recognizes polysaccharides as foreign (yet harmless) molecules. Because of this, polysaccharides stimulate immune system function without actually causing any harm to the body. This stimulation results in multiple effects such as enhanced immune cell activity, which allow the immune system to be better prepared to fight infection and illness. 1
In addition to this, mushroom-derived compounds can also boost immune activity via other mechanisms, such as activating NF-κB, a protein complex that regulates the innate and adaptive immune response. 2
Mushrooms Uses & Benefits for Immunity
Mushroom supplements – be they extracts, isolated polysaccharides, powders, or other forms – are popular for boosting immune system function, especially in older adults. More specifically, people take mushroom products to ward off cold & flu infections, help with allergies and asthma, and help manage autoimmune conditions such as arthritis.
Although these specific uses have not yet been tested in human trials, there is a large amount of scientific evidence suggesting that mushrooms enhance various aspects of immune system function, including antiviral & antimicrobial activities, inflammation, and immune cell activity.
Scientists estimate that there are about 1.5 million total fungi species in the world, 140,000 of which can be considered mushrooms. Out of these 140,000 mushroom species, only about 10% have been identified and described.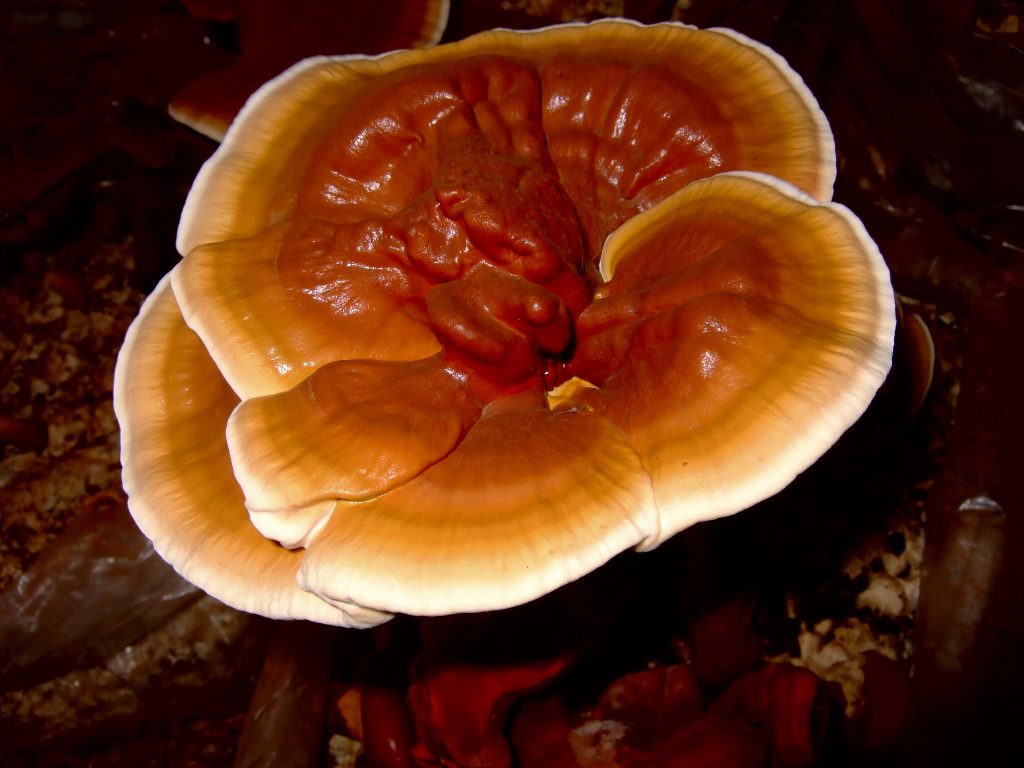 Research
Animal & Petri Dish Research
Studies examining the immunity effects of mushroom extracts in animals and isolated cell cultures report a wide range of benefits:
Human Research
There is a distinct lack of clinical trials examining the effects of bioactive mushrooms on immunity. However, what few studies have been done corroborate the positive findings of animal & cell culture research.
Shiitake mushroom (5 – 10 g) consumption seems to improve immunity
This randomized study tested whether eating whole, dried shiitake mushrooms can improve immune function. A total of 52 adults were given 5 or 10 g of shiitake mushrooms daily for 4 weeks and had their markers of immunity measured.
Consumption of the mushrooms promoted the growth and activity of natural killer cells and other specialized immune cells, an increase in immunoglobulin A (a marker of immune function), a decrease in C-reactive protein (a marker of inflammation), and changed the levels of various cytokines.
The researchers concluded that "Regular L. edodes consumption resulted in improved immunity, as seen by improved cell proliferation and activation and increased sIgA production."9
AHCC (3 g) may have some immunostimulatory properties
This double-blind, placebo-controlled, randomized study examined the immunostimulatory effects of AHCC, a compound isolated from shiitake mushrooms. A total of 21 adults were given placebo or AHCC (3 g) daily for 4 weeks. Compared to placebo and pre-supplementation, the AHCC group had an increase in dendritic cells (DCs) that function as messengers in the immune system, and also had an improved mixed-leukocyte reaction (MLR).
The researchers concluded that "AHCC intake resulted in the increased number of DCs and function of DC1s, which have a role in specific immunity."10
Beta glucans may reduce inflammation
This randomized, double-blind, placebo-controlled, crossover study tested the anti-inflammatory properties of beta-D-glucans (BDG), many of which are found in mushrooms. Twelve overweight adults were given placebo or BDG capsules daily for 4 weeks, and switched groups 4 weeks later. Taking BDG resulted in increased levels of the anti-inflammatory cytokine IL-10.
The researchers concluded that "Increased IL-10 after BDG consumption might be a contributing factor to the known beneficial effects of dietary fiber intake."11
Dosage for Immunity
Mushroom doses used by research studies vary wildly due to using different mushroom species and forms
Mushroom supplements can combine as many as 20 bioactive species
Mushrooms can be taken in their whole form, as an extract, powder, tablet, or as isolated mushroom compounds
Supplements in Review Says
Mushroom complex for immunity.

We recommend medicinal mushrooms for enhancing immunity. Although human trials of immunity-enhancing mushrooms are few in number, their long history of use for boosting longevity and overall health – combined with positive findings of animal and cell culture studies  – suggest that they do promote immune system function.
It's best to follow mushroom supplement dosage recommendations. Given the scarcity of research and the fact that most supplements combine multiple mushroom species, it's best to stick to dosages recommended by the given supplement.