Edible blue-green algae spirulina may support immune system function on several fronts.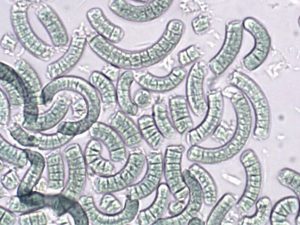 Spurulina is a nutrient-rich microorganism historically used as food. It may have such immunity-related benefits as:
Alleviating allergies. Spirulina has been demonstrated to fight allergies in human studies, and may also reduce other types of inflammation.
Boosting immune function. Spirulina may be capable of boosting some aspects of immune function, such as the activity of natural killer cells.
Antiviral activity. Spirulina may be capable of warding off viral infections such as hepatitis.
Overview
Also known as blue-green algae, spirulina is a microscopic organism that lives in water and derives energy from photosynthesis. It is naturally found in high-salt, alkaline lakes in tropical and subtropical places such as Mexico, Asia, and Central Africa, and has a long history of use as a food source.
Spurlina is considered a superfood due to its high nutritional value, and is a rich source of nutrients including amino acids (protein), essential fatty acids, vitamins, and minerals. In addition, it also contains phytochemicals such as beta-carotene and other carotenoids, phycocyanin, and chlorophyll. This combination of nutrients and bio-active compounds grants spirulina a number of beneficial health effects such as:
Managing blood cholesterol & glucose levels
Reducing inflammation and allergies
Fighting viral infections
Protecting against cardiovascular conditions
Today, spirulina is widely sold as a greens supplement purported to enhance immunity, digestion, energy, cardiovascular & brain health, and other aspects of well-being. Early human research confirms that spurulina has immune-boosting properties, and has been reported to reduce inflammation, alleviate allergies, and protect against viruses.
The Aztecs harvested spirulina for consumption from the now-extinct Lake Texcoco.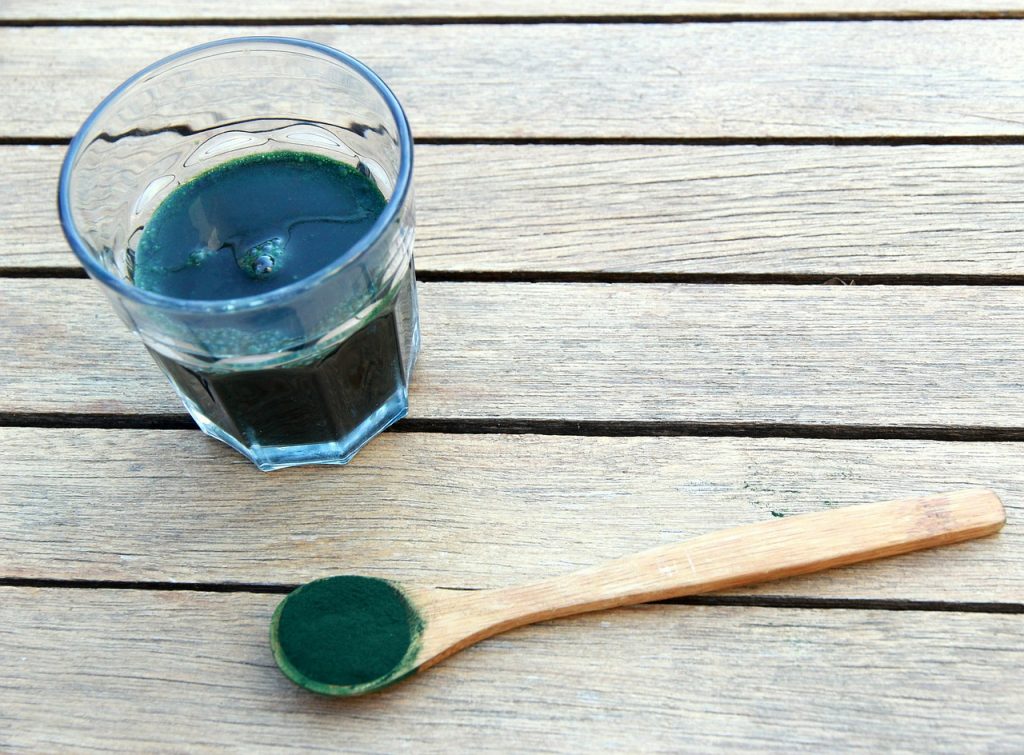 How Spirulina Might Help With Immunity
Anti-inflammatory and immunomodulatory activity
Spirulina has been shown to exert a wide range of effects on the immune system that work together to reduce inflammation and enhance immune function. More specifically, studies have shown that spirulina: 1
Reduces the levels of inflammatory cytokines such as IL-4 (which is particularly elevated during allergies), IL-6, and TNFα
Increases the levels of cytokines that control the immune response and promote immune cell activity, such as IL-2
Increase natural killer cell activity 2
Boosts production of antibodies, which improves protection against infection
Traditionally, spirulina is harvested and dried into a cake or a broth that is then sold as food.
Spirulina Uses & Benefits for Immunity
Spirulina is a popular green food supplement taken to boost the immune system and support overall health. As an immunity supplement, it appears to have three main research-backed benefits:
Alleviating allergies
Boosting immune function, particularly in older adults
Antiviral activity, as shown by its effectiveness against hepatitis C
Some people also use spirulina to help with other forms of inflammation and autoimmune conditions such as rheumatoid arthritis, but evidence for these uses is currently restricted to cell culture and animal research.
Research
Animal Research
Test tube and animal studies suggest spirulina may:
Human Research
Clinical research demonstrates that spirulina may boost the immune system, help alleviate allergies, and possess antiviral properties.
Spirulina (8 g) appears to improve immunity in older adults
This randomized, double-blind trial examined the efficacy of spirulina as a health-promoting food for older adults. Seventy-eight participants (age 60-87) were assigned to placebo or spirulina (8 g daily) groups for 17 weeks. The spirulina group experienced a reduction in cholesterol, improved immune system function, and a rise in antioxidant activity.
The researchers concluded that "spirulina has favorable effects on lipid profiles, immune variables, and antioxidant capacity in healthy, elderly male and female subjects."6
Spirulina (2 g) may improve allergies
This double-blind study examined the efficacy of spirulina for allergic rhinitis. One hundred fifty participants were given placebo or spirulina (2 g) daily for 6 months. Compared to placebo, spirulina supplementation resulted in a significant improvement of symptoms.
The researchers concluded that "Spirulina is clinically effective on allergic rhinitis when compared with placebo."7
Spirulina (3 g) may boost the immune system in older adults
In this study, 40 older adults (aged 50+) were given spirulina (3 g) daily for 12 weeks to test its efficacy for anemia and immunosenescence – age-related deterioration of the immune system. Supplementation improved white blood cell count and activity of the enzyme IDO – two markers of immune function.
The researchers concluded that "Spirulina may ameliorate anemia and immunosenescence in older subjects."8
Spirulina may alleviate hepatitis C infection
Sixty six patients with chronic hepatitis C were given spirulina or silymarin – a liver drug – daily for 6 months in a randomized study. Subjects in both groups saw improvements in various markers of liver health, with greater effect in the spirulina group. Four out of 30 people given spirulina were completely cured by the 6 month mark.
The researchers concluded that "Our results could suggest a therapeutically feasible potential for Spirulina platensis in chronic HCV patients." 9
Spirulina (2 g) may alleviate allergies by reducing inflammatory molecules
In this randomized, double-blind, plabebo-controlled trial, adults with allergies were given a placebo or a spirulina supplement (1 or 2 g) daily for 12 weeks. The high-dose (2 g) spirulina group experienced a 32% reduction in levels of the cytokine IL-4, which is known to be elevated in cases of allergy.
The researchers concluded that "this is the first human feeding study that demonstrates the protective effects of Spirulina towards allergic rhinitis."10
Spirulina supplement Immulina (400 mg) appears to enhance immune function
This two-part study examined the effects of the spirulina supplement Immulina. In the first investigation 10 adults took Immulina (400 mg) daily for a week, while in the second 11 adults were given placebo, or 200 or 400 mg doses of Immulina daily for a week. In both cases, supplementation with the 400 mg dose resulted in enhanced natural killer cell activity, suggesting improved immune function.
The researchers concluded that "…short-term, oral consumption of Immulina® can impact both gut mucosal and systemic immune functions and suggest that it may be useful for enhancing innate immune function for the prevention of infections in elderly and in other immune-suppressed individuals." 11
Dosage for Immunity
Successful studies have used spirulina doses ranging from 2 – 8 g daily
Single-ingredient spirulina supplements typically suggest 3 – 3.5 g doses
General use dose is 3 g
Available Forms
Spirulina typically comes in powder, capsule, or tablet form
Spirulina is frequently combined with chlorella – another edible microorganism with health benefits
Immulina® is a branded spirulina extract that has shown immune-boosting activity in a small number of research studies

There are three species of spirulina used for consumption –
Arthrospira platensis, Arthrospira maxima
, and
Arthrospira fusiformis
.
Supplements in Review Says
Spirulina 2 – 8 g daily in powder or tablet form.
Spirulina shows some potential as an immune booster. Although more human studies are required to back spirulina's benefits, current evidence is supportive of its anti-inflammatory, immune-boosting properties.
Two grams seems to be the minimal effective dose. Most successful studies use spirulina doses starting at 2 grams  and going as high as 8 grams. As such, it's best to start out with the 2 g dose, look at the effects, and increase if needed.