Curcumin might help with inflammatory and autoimmune conditions.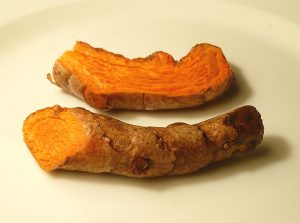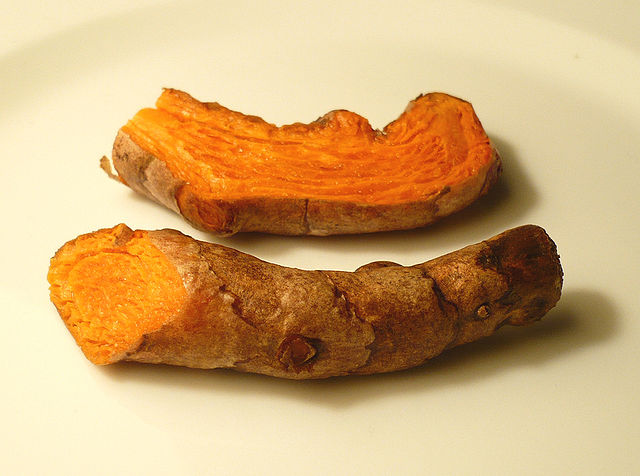 Curcumin is a compound found in the herb turmeric. Curcumin may help immunity through:
Reducing inflammation. Curcumin helps alleviate inflammation and pain seen in inflammatory and autoimmune conditions.
Normalizing immune function. Curcumin helps the immune system function properly by regulating its activity.
Overview
Curcumin is the main bio-active ingredient of turmeric (Curcuma longa), a herb popularly used to make spice. Curcumin and its related compounds (curcuminoids) are responsible for turmeric's yellow color.
More importantly, curcumin possesses a number of health effects, and has long been used by India's traditional Ayuverdic medicine to help with skin conditions, digestive problems, bodyaches, fever, inflammation, and much more.
Scientific research suggests that curcumin has anti-inflammatory, antioxidant, would healing, and immunomodulatory activities. Curcumin supplementation is a promising option for inflammatory and autoimmune conditions that range from simple allergies to complex disorders such as lupus.
Curcumin might also help
protect the brain
against Alzheimer's and age-related cognitive decline.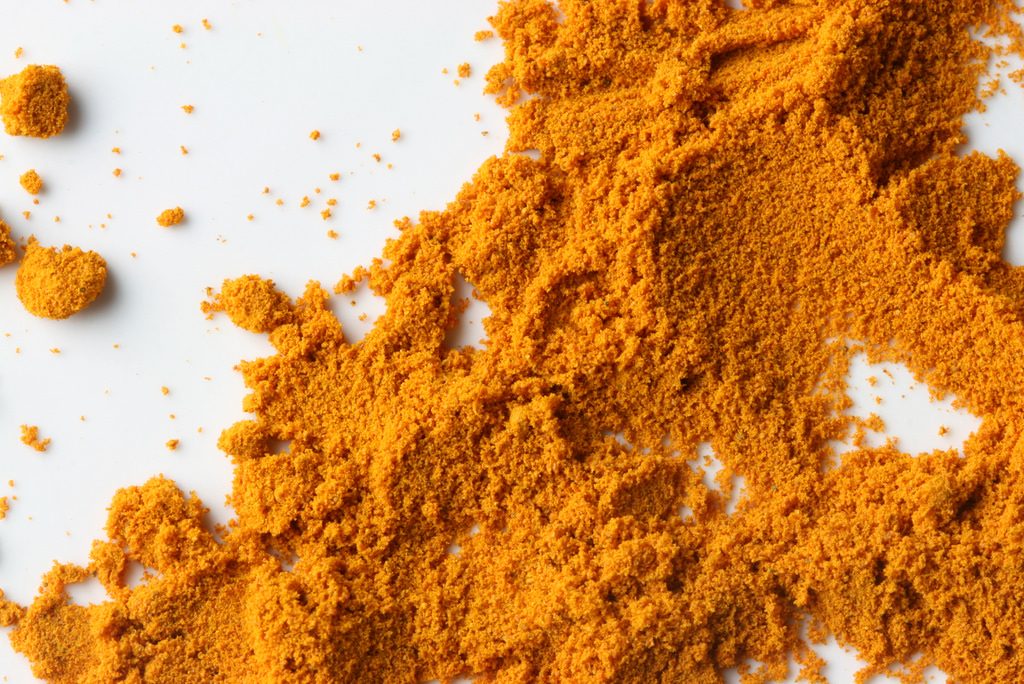 How Curcumin Might Help With Immunity
Curcumin has a wide range of biological effects on the immune system, which can be best summed up as:
Normalizing immune system function
Extensive cell culture research demonstrates that curcumin can affect the growth and activities of a wide range of immune system cells, including T cells, B cells, macrophages, neutrophils, natural killer cells, and dendritic cells. More specifically, it can both promote the growth and activity of immune cells, but also inhibit their activity during times of dysfunction. In addition, it seems to have a similar effect on pro-inflammatory cytokines (such as TNF, IL-1, IL-2, IL-6, IL-8, and IL-12) and enzymes (such as COX, LOX, MMPs, and NOS). 1 In sum, these effects help normalize immune system function, preventing it from under or over-reacting.
Curcumin Uses & Benefits for Immunity
Similar to serrapeptase, curcumin supplements are mainly used to reduce inflammation and pain caused by inflammatory conditions or injuries. In particular, it is used to help with asthma, allergies, and autoimmune conditions – disorders characterized by the body's immune system attacking its own healthy cells. Some examples of the autoimmune illnesses curcumin is used for are arthritis, ulcerative colitis, lupus, and lichen planus.
Although large-scale clinical trials of curcumin supplementation for inflammatory conditions are lacking, existing research suggests that it is a safe, natural alternative to synthetic anti-inflammatory drugs (NSAIDs).
Research
Animal & Petri Dish Research

Curcumin has been extensively studied in animal and cell culture models, suggesting that it can aid immune system function through:
Human Research
Clinical trials of curcumin suggest that it may help with number of inflammatory and autoimmune conditions.
Curcumin may help with psoriasis
This study examined the use of different compounds for psoriasis, an autoimmune skin condition. Thirty adults were split into control, calcipotriol, and curcumin groups. Both treatment groups saw improvement of psoriasis.
The researchers concluded that "drug-induced suppression of PhK activity is associated with resolution of psoriatic activity..."10
Curcumin (6 g) and other curcuminoids seem to help lichen planus
This randomized, double-blind, placebo-controlled study examined the use of curcuminoids for lichen planus, an autoimmune, inflammatory condition. Twenty participants were given placebo or curcuminoids (6 g) daily for a year. The curcumin group saw significant improvements in signs and symptoms of the condition.
The researchers concluded that "Curcuminoids at doses of 6000 mg/d in 3 divided doses are well tolerated and may prove efficacious in controlling signs and symptoms of oral lichen planus."11
Curcumin (2 g) may improve ulcerative colitis and reduce recurrence
In this randomized, double-blind trial, 89 people with the inflammatory, autoimmune disorder ulcerative colitis (UC) were given placebo or curcumin (2 g) daily alongside UC medication for 6 months. The curcumin group experienced improvement of UC and had a significantly lower recurrence rate.
The researchers concluded that "Curcumin seems to be a promising and safe medication for maintaining remission in patients with quiescent UC."12
Dosage for Immunity
Clinical trials have used 2 – 6 g doses of curcumin
Curcumin supplements come in 500 – 600 mg turmeric root extract capsules standardized to 95% curcuminoids, taken 2-3 times daily
Pure turmeric powder is another option for supplementing curcumin
Curcumin is also present in
ginger
– another medicinal herb – albeit at smaller concentrations.
Supplements in Review Says
Curcumin as turmeric extract, 500 mg 1-3 times daily for immunity.

We recommend curcumin for inflammatory and autoimmune disorders. It won't do much for a cold or flu infection, but curcumin is a great natural alternative for alleviating inflammatory and autoimmune conditions.
Until more research is done, it's best to follow supplement dosage recommendations. Unless you want to incorporate turmeric powder into your daily diet, your best option is 500 – 1500 mg of turmeric extract daily.