Yeast-derived beta-glucan is an effective immune system booster.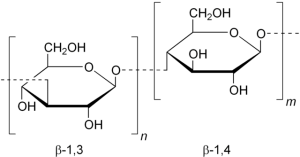 Beta glucans are fibers found in a variety of organisms. Beta glucans have multiple physiological effects, including:
Boosting immune function. The body treats beta-glucan as a foreign substance, which leads to an immunostimulatory response.
Overview
Beta-glucans are fiber compounds found in the cell wall of bacteria, yeast, fungi, algae, and some plants. Historically, beta-glucan-containing mushrooms such as Japan's shiitake and China's reishi have been utilized in traditional Asian medicine.
Modern research confirms that beta-glucans have a variety of health effects, including lowering cholesterol and blood pressure, weight loss, wound healing, antioxidant activity, and boosting immunity.
Although all beta-glucans share a similar structure, their biological effects and potency can vary depending on their source. So far, it appears that beta-glucans derived from yeast possess the most potent immune-boosting activity.
Did you know?
Beta-glucans have some potential as
nanomedicine
drug carriers.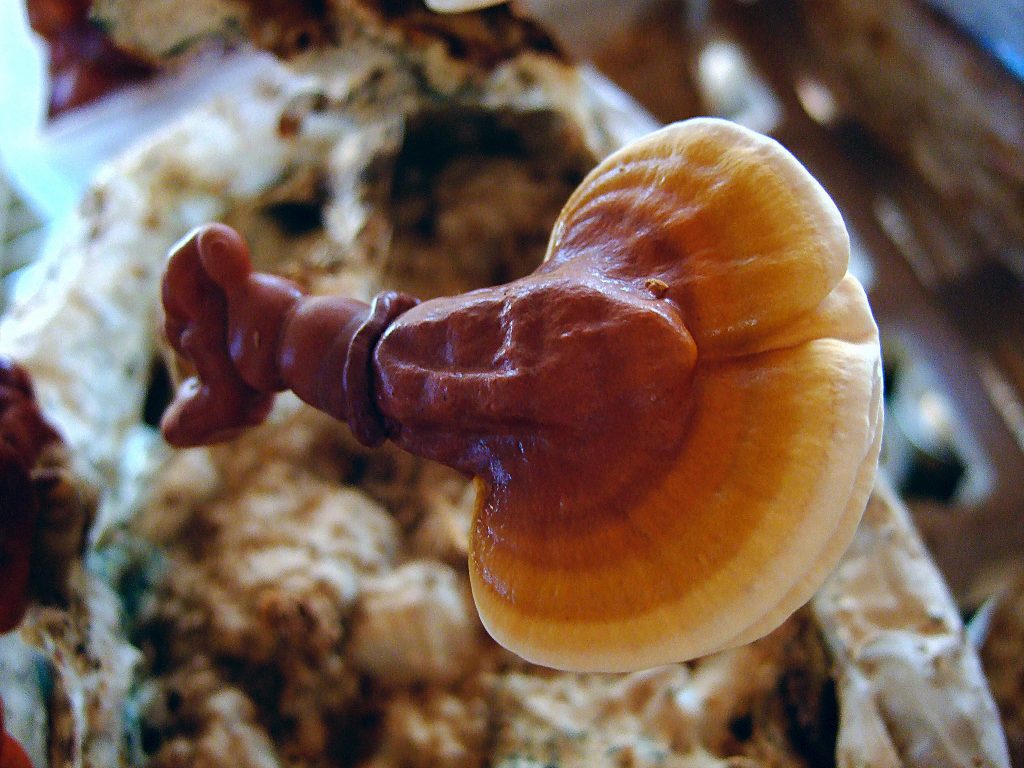 How Beta Glucan Might Help With Immunity
Stimulating immune function
Beta glucans are recognized as a foreign substance by the body. Because of this, the immune system reacts with a chain of immune responses including phagocytosis, production of cytokines, and increased activity of immune cells including neutrophils, macrophages, and natural killer cells. As a result the immune system is stimulated and better prepared to fight infections and illnesses. 1
Beta Glucan Uses & Benefits for Immunity
Betan-glucan is a popular dietary supplement for boosting immune function and warding off cold and flu infections in particular. Whereas other popular immunity boosters such as Vitamin C have inconclusive research evidence, beta-glucans are backed by dozens of successful research studies.
A number of studies show that beta-glucan can also improve immunity and reduce chances of upper respiratory infections (URIs) following strenuous exercise. 2 3
Research
Animal Research
Animal investigations of the beta glucan's immunity-modulating effects indicate that it can:
Stimulate immune activity. Rats given beta-glucan show improved phagocytic activity, gammaglobulin levels, improved oxidative metabolism in immune cells, and other markers of enhanced immune function.4 5
Decrease inflammation. Dogs with IBD supplemented with beta-glucan saw an improvement of symptoms and reduction in the pro-inflammatory cytokine IL-6 alongside a rise in the anti-inflammatory cytokine IL-10. 6
Human Research
Clinical trials of beta glucan report promising findings.
Yeast beta-glucan appears to reduce upper respiratory symptoms
This study examined the effects of beta-glucan on upper respiratory infections (URIs) and mental well-being. Seventy-seven women with moderate stress were given placebo or a beta-glucan supplement (Wellmune, 250 mg) daily for 12 weeks. Women taking Wellmune had fewer URI symptoms, better mood, and energy levels.
The researchers concluded that "…supplementation with Wellmune reduces upper respiratory symptoms and improves mood state in stressed subjects, and thus it may be a useful approach for maintaining immune protection against daily stressors."9
Yeast beta glucan may improve cold infections
This placebo-controlled, double-blind, randomized study tested the effects of beta-glucan on the common cold. One hundred people were given placebo or yeast betan-glucan daily for 26 weeks. Compared to placebo, the beta-glucan group had less people with a common cold episode (38 vs 48), less infections during the height of the infection season, and less severe symptoms.
The researchers concluded that "The present study demonstrates a prophylactic effect of yeast beta-glucan on the occurrence of common colds as opposed to placebo."10
Yeast beta glucan seems to improve colds
In this placebo-controlled, double-blind, randomized study, 162 people were given placebo or insoluble yeast beta-D-glucan daily for 16 weeks to test its effects on cold infections. People in the beta-glucan group had 25% fewer cold infections, a 15% lower symptom score, and had less difficulty with sleep during their colds.
The researchers concluded that "…yeast beta-glucan preparation increased the body's potential to defend against invading pathogens."11
Beta glucans appear to reduce inflammation
This randomized, double-blind, placebo-controlled, crossover study tested the anti-inflammatory properties of beta-D-glucans. Twelve obese or overweight individuals were given placebo or BDG capsules daily for 4 weeks, and switched groups 4 weeks later. Taking BDG resulted in increased levels of the anti-inflammatory cytokine IL-10.
The researchers concluded that "Increased IL-10 after BDG consumption might be a contributing factor to the known beneficial effects of dietary fiber intake."12
Dosage for Immunity
Successful studies does not list a consistent dosage, but tend to use yeast-derived beta glucans
Beta glucan supplements come in doses of 100 – 500 mg
General dosage for beta glucans is 250 mg
Look for supplements that mix Beta 1,3 and Beta 1,6 glucans, since these are derived from yeast
Supplements in Review Says
Beta-glucan as beta 1,3 and beta 1.6, 250 – 500 mg daily for immunity.

We recommend beta glucan for acute respiratory infections. Most people take immune boosters for protection against colds and flu, and beta-glucan has been demonstrated to be an effective compound for these and other upper respiratory infections.
Make sure to get yeast-derived beta-glucan. Yeast beta-glucan (containing beta 1,3 and beta 1,6 glucans) is the only form with proven immunostimulatory effects.