Spinach is frequently used in greens supplements thanks to its nutritional and bio-active components.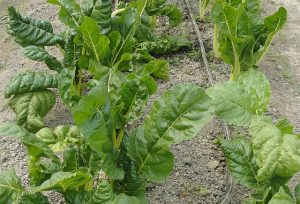 Spinach leaves are widely considered one of the healthiest foods in the world. Some green food supplements use spinach for its:
Antioxidant activity. Spinach is one of the most potent antioxidant foods.
Nutrients. Spinach contains high concentrations of certain vitamins, minerals, carotenoids, and other bio-active compounds.
Overview
Spinach (Spinacia oleracea) is a green vegetable known for its nutritious leaves. Spinach contains significant amounts of vitamins A, K, and C, magnesium, manganese, iron, folate, nitrate, fiber, and bio-active phytonutrients such as carotenoids and flavonoids.
Spinach's rich nutritional profile is responsible for its reputation as a healthy food, and it is frequently added to multi-ingredient greens supplements. Germany's Commission E, a scientific advisory board similar to America's Food and Drug Administration, suggests that spinach can be used for digestive disorders, fatigue, and other conditions.
In addition, clinical research confirms that the biological compounds in spinach have antioxidant and anti-inflammatory activity that may add up to benefits such as reduced risk of cardiovascular, neurodegenerative, and eye disorders.
Spinach has long been recognized as one of the world's healthiest foods. The popular cartoon character Popeye attributes his superman strength to eating spinach.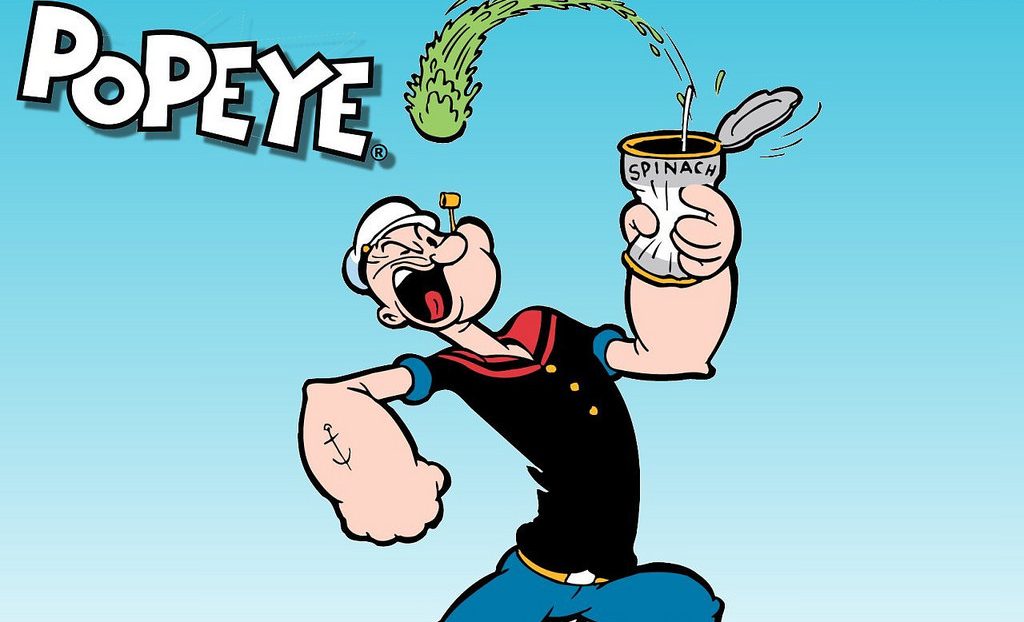 How Spinach Might Improve Your Health
Antioxidant activity
Many if not most of the health benefits of spinach seem to be related to its antioxidant constituents such as flavonoids. In particular, researchers propose that spinach's antioxidant activity can help combat oxidative stress in the brain, which contributes to age-related cognitive decline and neurodegenerative conditions such as Alzheimer's. 1
A number of studies have shown that NAO, an antioxidant mixture derived from spinach, has significant anti-inflammatory activity.
2
Spinach Uses & Benefits
Although spinach can be sold as a standalone leaf extract, it is more commonly mixed with many other green foods in greens supplements. In addition to providing high amounts of certain nutrients such as vitamin K and iron, spinach is said to have benefits that include improvement of fatigue, reduced risk of cardiovascular disease, and protection against age-related cognitive decline.
In addition, spinach appears to protect the eyes from age-related conditions thanks to its high carotenoid content. In particular, spinach contains significant concentrations of lutein, zeaxanthin, and beta-carotene, the consumption of which is associated with reduced risk of developing macular degeneration and cataracts.3 4
Research
Animal Research
Spinach appears to support the aging rat brain
This frequently-cited study examined the usefulness of high-antioxidant foods in reducing age-related cognitive decline. For 8 weeks, rats were fed one of three antioxidant extracts: strawberry, spinach, or blueberry. The researchers discovered that these extracts reversed age-related neuronal and behavioral deficits in the rat brain.
The researchers concluded that "in addition to their known beneficial effects on cancer and heart disease, phytochemicals present in antioxidant-rich foods may be beneficial in reversing the course of neuronal and behavioral aging."5
Antioxidant mixture from spinach appears to reduce inflammation in rats
This study tested the potential of NAO, an antioxidant mixture derived from spinach. Rats were injected with the endotoxin lipopolysaccaride (LPS) to simulate oxidative damage and inflammation. Those pretreated with NAO for 8 days showed a reduction in necrotic and inflammatory responses to LPS.
The researchers concluded that "these findings suggest a potential therapeutic application for these antioxidants in clinical sepsis."6
Human Research
Spinach consumption is associated with lower risk of cataracts
This study examined the effects of various foods and nutrients on cataract risk. A total of 50,828 adult women were examined over an 8-year period. One of the findings of the study was that among specific foods, spinach intake was most consistently associated with a lower risk of developing a case of cataracts that required surgery.
The researchers concluded that "Dietary carotenoids, although not necessarily beta carotene, and long term vitamin C supplementation may decrease the risk of cataracts severe enough to require extraction."7
Spinach appears to boost antioxidant activity in older women
This study examined the antioxidant benefits of fruits and vegetables. The researchers gave eight older women strawberries (240 g), spinach (294 g), red wine (300 ml), or vitamin C (1250 mg), and tested their antioxidant capacity before and after. Spinach increased total serum antioxidant capacity by 27.5% for 24 hours after consumption.
The researchers concluded that "consumption of strawberries, spinach or red wine, which are rich in antioxidant phenolic compounds, can increase the serum antioxidant capacity in humans."8
Spinach Greens Dosage
There is currently no recommended dose for spinach supplements
Standalone supplements typically come in the form of spinach leaf extract capsules of 400 – 750 mg
Supplements in Review Says
Spinach as part of a multi-ingredient greens supplement.

Spinach is a solid addition to greens supplements. Spinach is already widely recognized as a healthy food, and clinical research has revealed even more reasons to add it to your diet.
There are no recommended dosages for supplementing spinach. It's best to follow supplement recommendations since there isn't enough research to suggest a specific dose.