Controversial deer antler extract may increase growth hormone levels through IGF-1 stimulation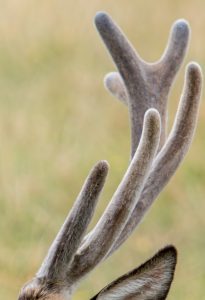 Deer antler velvet is the premature form of the fully developed antler and is widely respected as a potential health juggernaut with a role in both muscular as well as hormonal invigoration. Concerning growth hormones, it has such proposed benefits as:
Triggering IGF-1. Deer antler velvet holds extremely high levels of the growth factor.
Increasing growth hormone levels. Supplementation may briefly increase growth hormone levels after workout.
Activating growth-related cellular activity. Deer antler may trigger cellular division and regeneration.
Overview
Deer antler, also quite confusingly referred to as velvet antler, is the whole cartilaginous antler of deer, elk, and moose before it fully matures into its calcified form, and not the fuzzy substance that covers the bone and cartilage. The antler has curiously been propagated as a vitality booster since the days of ancient China and accordingly used as a tonic for its extensive health benefits, including improvements in muscle strength, stamina, and not least by any means, sexual performance.

Importantly, scientific developments in recent years suggest the relevance of deer antler in cellular growth as evidenced in its bioactivity specifically in regards to growth factors. The furry, rounded-tip antler is known to contain an ample collection of natural compounds, including amino acids, 416 unique proteins, and peptides. As this stage of heightened development, deer antler is ripe with the critical growth hormone, insulin-like growth factor (IGF-1), which may not only be responsible for sparking and then sustaining antler expansion, but also have a hand in overall cellular growth.1
IGF-1 is an endocrine hormone with a similar molecular structure to that of insulin that is stimulated by growth hormone (GH) for maturation during childhood and various metabolic processes in adults. Its impact on cellular division indicates feasible implications in cellular regeneration and repair processes in human, for which reason it has, in recent years, been investigated for its capacity to promote healing of injured tendons and cartilage.23
The Legal Battle Behind Deer Antler Use. 
Deer antler use had long been banned in competitive sports for the ostensibly unfair performance advantage it gave athletes until the World Anti-Doping Agency (WADA) at last dropped the ban in 2013 immediately succeeding an incident with three-time major golfing champion, Vijay Singh.
4
Infamous Baltimore Ravens linebacker, Ray Lewis, was also reported for similar supplemental abuse to aid in the recovery of his right torn tricep.
5
Despite having lifted the ban, WADA recommends that athletes be extremely vigilant with the supplement.
6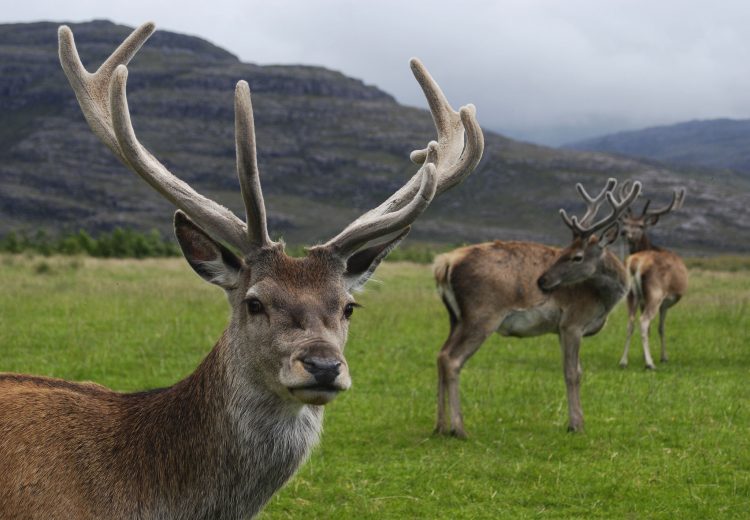 How Deer Antler May Help With Growth
Bountiful supply of IGF-1 and IGF-2
IGF-1 and its receptors have been identified in deer blood throughout periods of antler growth with real-time reverse transcriptase polymerase chain reaction (RT-PCR) in the tip, upper, middle, and base sections of the antler.7 It has been determined in an assortment of tests that IGF- 1 and IGF-2 assist cell division in undifferentiated cells and speed antler growth in fibroblasts and cartilage. In addition, IGF-1 increases alkaline phosphatase and cell growth in red deer antler tips. The postulation that deer antler extracts may serve as a valuable source of unrefined IGF-1 has positive implications for its therapeutic and distinctively growth-related use in humans.8
It would be advisable to note that, according to one study, the intensity of antler growth along with other anabolic benefits were found to branch principally from elevated testosterone rather than IGF-1 levels.9
Deer Antler for Growth Hormone Benefits & Uses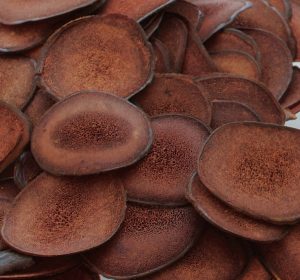 Numerous athletes and bodybuilders – both professional and recreational – use deer antler extract as a supplement due to its purported ability to stimulate the growth of body tissues, particularly reticuloendothelial cells and leukocytes, as well as for its general performance-enhancing effects, including boosting T-levels. On top of that, when used as a topical ointment, the extract appears to expedite external wound healing as well as hair restoration.
Research
Animal Research
Research indicates that deer antler extracts may have growth stimulating potential.
Deer antler (0.2 grams) cream may grow hair follicles in rats
In this study, deer antler topical cream at 0.3 grams was applied to the back wounds of 30 Sprague-Dawley rats once daily for 40 days. The expression of IGF-1 was upregulated in antler-treated skins with subsequent hair follicle growth in terms of size and number.
The researchers concluded that "the antler extract markedly increases the depth, size, and number of hair follicles," which suggests that "deer antler extract appears to have the potential to promote hair growth."11
Other studies centering on deer have identified elevated amounts of IGF-1 in relation to axon growth in the middle sections of deer antlers12 and the growth of undifferentiated (budding fibroblast cells) in the tips.13
Human Research
Preliminary evidence is limited and demonstrates somewhat positive but inconsistent results in regards to the growth effects of taking deer antler.
Velvet antler (1500 mg) extract may not signficantly alter endocrine profiles of men during training
In this randomized, double-blind trial, 38 active males were given either deer antler velvet extract, deer antler velvet powder, or a placebo at 1500 mg while undertaking a strength training program for 10 weeks. The results displayed equal RM strength in all groups. While the deer antler powder group demonstrated a greater increase in isokinetic knee extensor strength and endurance, no group showed significant endocrine changes.
The researchers concluded that "the inconsistent findings regarding the effects of deer antler velvet powder supplementation on the development of strength suggests that further work is required."14
Velvet antler (560 mg) may boost GH levels early on in but not to a significant degree in training rowers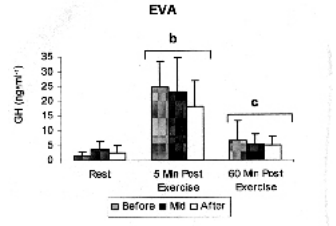 In this randomized, double-blind investigation, 46 male and female rowers were given 560 mg of elk velvet antler (EVA) per day throughout the course of a 10 week training program. Although levels of growth hormone, cortisol, and testosterone increased during the first 5 minutes of workout, the levels normalized at 60 minutes. Moreover, the difference between the results of the EVA and placebo groups was not considered to be scientifically significant.
The researchers concluded that "the EVA group did not demonstrate altered resting serum blood concentrations of testosterone or human growth hormone nor an enhanced overall anabolic environment compared to those who trained without EVA supplementation."15
A possible reason for the insufficiency of conclusive findings may stem from the challenge of deciding on an adequate dose of deer antler specified for growth hormone.
Dosage for Growth Hormone
Deer antler may be taken as:
An extract, 500 mg – 1500 mg, daily
A supplement, powdered in a capsule or extracted as an aqueous alcohol spray
The risk of overusing deer antler supplements. 
A suspected consequence of excessive deer antler consumption is the tightening of tendons, which make them highly susceptible to rupture. One animal study discovered that IGF-1 and associated growth factors do not help tendon repair,
16
although additional studies would help in backing the claim.
Supplements in Review Says
Deer antler extract, 500 mg – 1500 mg, daily 
Deer antler has potential growth hormone benefits. The once highly controversial use of deer antler extract for supplementation seems to have been tempered by recent developments in scientific studies. Beyond its T-boosting effects, deer antler may be a means of increasing cellular regeneration and restoration due to its significant amounts of IGF-1, which would be ideal for rapid recovery after an intense workout.
Best way to take deer antler may be as a spray.  Deer antler supplementation appears to be most convenient and effective when used topically, as is the case with deer antler spray. We recommend the supplement be taken cautiously as a spray in a range of 500 mg – 1500 mg daily.
References