Animal Research
section" id="signaling-for-growth-hormone-release-in-the-hypothalamus">Signaling for growth hormone release in the hypothalamuss been suggested to boost growth hormone levels in the blood following exercise.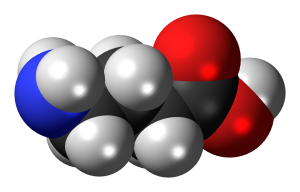 Gamma-Aminobutyric acid (GABA) is the main inhibitory neurotransmitter in the central nervous system and plays a large role in the regulation of both neuronal excitability and muscle tone.  In addition, some research suggests that GABA may also influence the endocrine system by:
Boosting growth hormone (GH). Data suggests GABA supplementation (at larger doses) might increase serum GH concentrations both at rest and following exercise.
Regulating endocrine pancreatic function. GABA might regulate the function of the pancreas, a glandular organ whose growth has been linked to GH exposure.