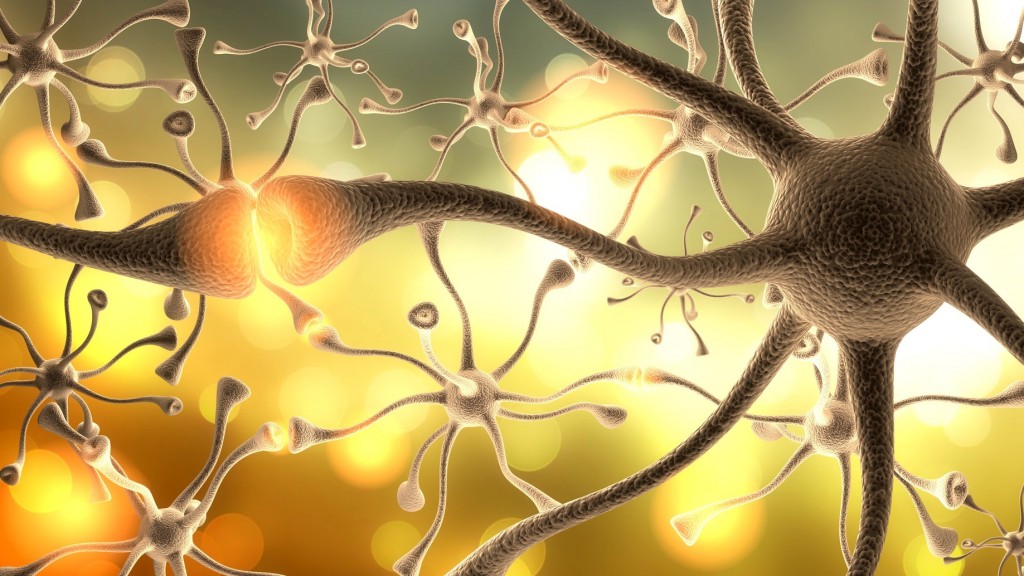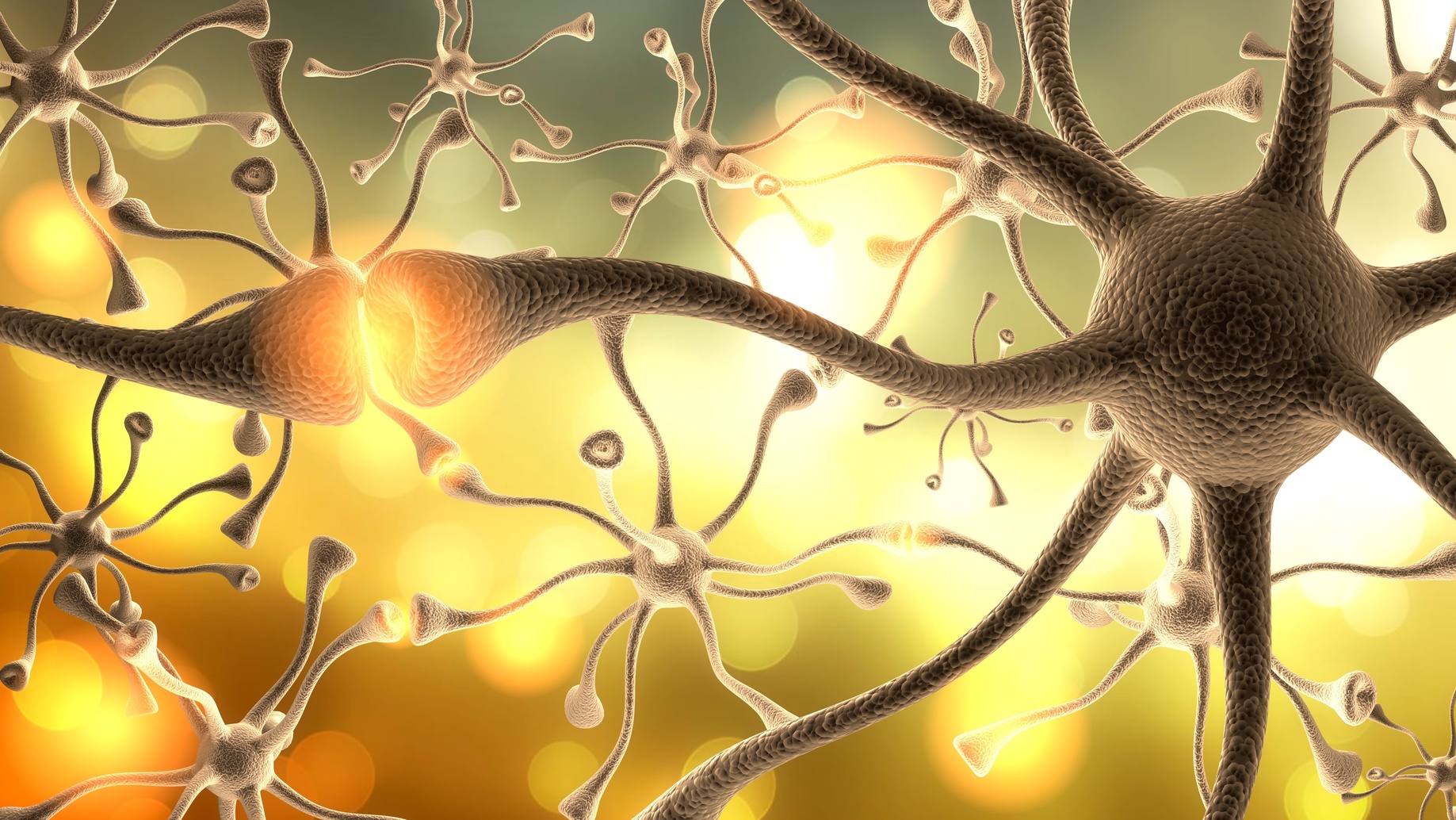 This one's for the coffee-drinkers, office-dwellers, party-goers, Netflix-bingers, and social media-surfers: Basically everyone who's doing anything to deplete their neurotransmitters—which often seems like everything.
This article wasn't written to alarm you, but simply to state: There's a good chance that your neurotransmitters are being depleted (even right now if you've been staring at your computer/phone screen for too long) — potentially affecting your brainpower, mood and mindstate.
The good news? There are steps you can take right now to help keep your brain chemicals in balance.
About Neurotransmitters
So what are they? Also known as "brain chemicals,"  Neurotransmitters are chemical messengers that allow the transmission of signals from one neuron to another via synapses.
Neurotransmitters are endogenous. This means that they originate within our bodies, as opposed to originating from the external "out-of-body" environment.
Our bodies synthesize neurotransmitter to orchestrate all thinking in the brain — as well as all the nervous system impulses that travel throughout the body.
Here's an illustration of the neurotransmitter system's nerve cells (neurons), synapses, and nerve-signalling process: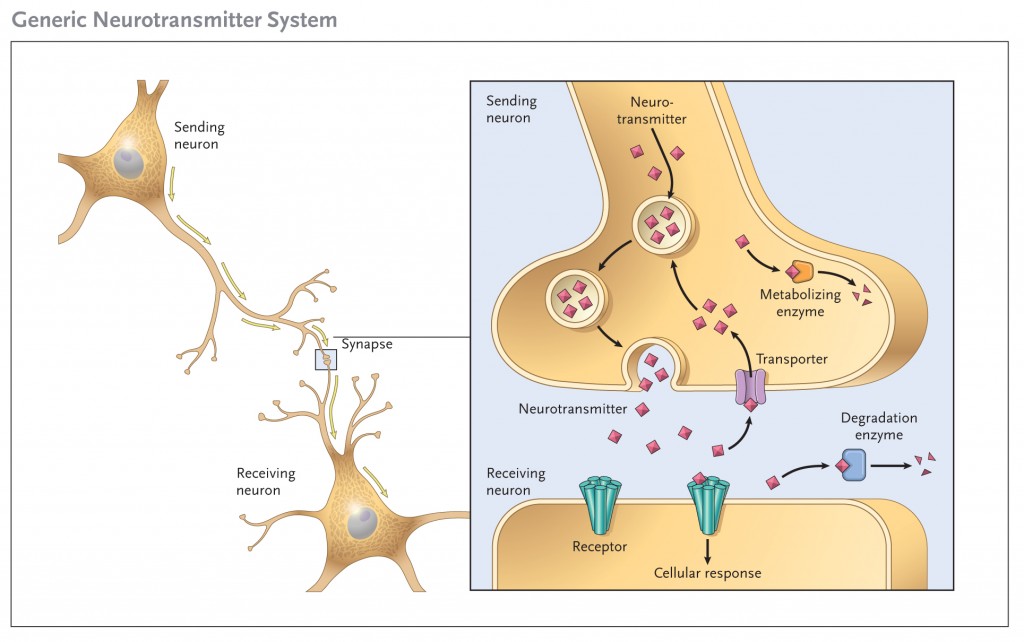 Neurotransmitters are typically built from amino acids & proteins and participate in a giant web of cause-and-effect synapses from the brain through the spinal cord  to every nerve in your body.
"Neurotransmitter status" refers to the overall profile of your neurotransmissions at any given time.
However, to complicate this idea, "out-of-body" experiences can influence neurotransmitter status, and vice versa: External events & behaviors affect internal transmissions, and internal transmissions affect external behaviors & events.
As a result, neurotransmitters are in a constant state of chemical flux to accommodate our ever-changing environments. How we react to the world around us becomes both the effect & cause of our neurotransmitter status.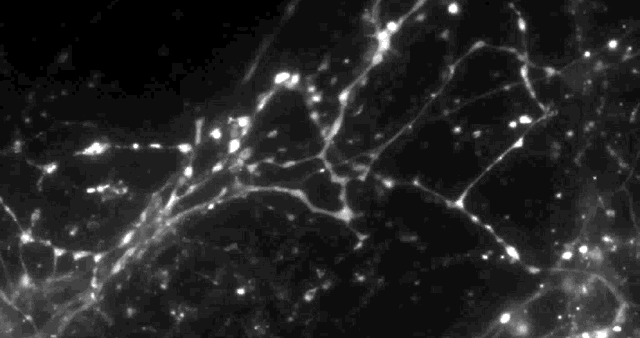 Major Neurotransmitters
To complicate this discussion even further, there are about 183 different known neurotransmitters in the brain alone—each with their own range of effects & signals on the body & mind. Fortunately, we're only discussing a few of the major neurotransmitters in this guide: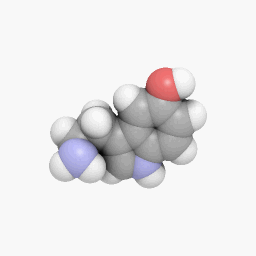 Serotonin
Regarded as the "master neurotransmitter," serotonin plays key roles in relaxation, happiness, anxiety, aggression, and more. It is often targeted in therapies for depression. Although it is produced in the brain, most of the body's serotonin is made in the digestive tract, using tryptophan as a raw material.
Serotonin pathways connect to different parts of the brain and perform different functions. For example, serotonin pathways that connect with the prefrontal cortex signal for mental processing & perception; those that connect to the hippocampus affect memory.
Dopamine
A feel-good neurotransmitter that's the "reward" in reward-motivated behavior, dopamine drives our pursuit of gratifying activities including eating and sex. As a result, it is a contributing factor to various addictions. Dopamine is also a key brain chemical for mental performance and mind-body movement.
Besides functioning as a neurotransmitter, dopamine helps form & coordinate other neurotransmitters and hormones. Dopamine is synthesized in the brain and hypothalmus, primarily from L-DOPA, and is a precursor that's used to make norepinephrine.
Norepinephrine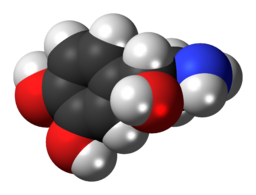 Also known as noradrenaline, norepinephrine is the primary neurotransmitter of the sympathetic nervous system. Stressful events trigger the release of norepinephrine and activate the locus cereleus "attention" region of the brain where norepinephrine pathways are most densely clustered.
Norepinephrine release signals for "fight-or-flight" responses in mind and body while sharpening focus, attention, vigilance and arousal. It also plays a role in regulating hunger and mood balance. Norephinephrine is synthesized from tyrosine and L-DOPA in the brain and adrenal glands.
Epinephrine
Better known as adrenaline, Epinephrine is the main neurotransmitter of the adrenals. Emotional stressors like fear, anger and danger trigger its release. Epinephrine works with norepinephrine to promote "fight-or-flight" states — constricting blood vessels, priming muscles, opening airways, and accelerating heart rate in preparation for immediate action. These sensations are collectively known as an adrenaline rush.
The controversial herb Ma Huang, also known as Ephedra, is used to make synthetic ephedrine for medical applications — most notably as an emergency injection for allergic reactions that result in anaphylaxis.
Acetylcholine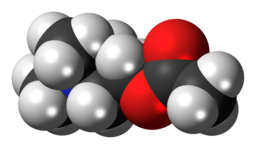 Abbreviated as ACh, acetylcholine is the most widely present neurotransmitter in the human body. It optimizes brain health and cognitive functions, especially in terms of memory formation, knowledge retention, new learning, attention and arousal.
Acetylcholine is made within neurons from choline. It is later broken down by an enzyme called acetylcholinesterase. The body's cholinergic system is closely tied to brain degeneration, with low levels of acetylcholine strongly associated with Alzheimer's and other types of brain degeneration.
GABA
Gamma-aminobutyric acid, or simply GABA, is a "calming" neurotransmitter; it works by settling the nervous system and reducing the activity of other brain chemicals. GABA has also been shown to promote alpha brainwaves while decreasing beta brainwaves.
GABA's effects are most commonly associated with relaxation, mood and sleep benefits; it has also been suggested to help with memory and studying capacity. GABA is synthesized in brain cells from glutamic acid, using P-5-P — the active form of Vitamin B6 — as a coenzyme.
Conveniently, all of these neurotransmitters can be divided into two basic types:
Inhibitory: Neurotransmitters that calm the brain, balance mood, and inhibit overstimulation (Ex. serotonin, GABA, dopamine, acetylecholine).
Excitatory: that stimulate the brain, elevate focus, and reflect stress (Ex. norepinephrine, epinephrine, dopamine, acetylcholine).
*Note that dopamine & acetylcholine are categorized as both Inhibitory & Excitatory. These are known as conditional neurotransmitters and may shift roles depending on the psychological/bodily conditions that provoke them.
Brain Chemical Imbalances
Ideally, the interactions between Inhibitory & Excitatory neurotransmitters work as an internal structure of checks-and-balances. But despite the body's constant pursuit of homeostasis, depending on various external & internal factors, neurotransmitter imbalances may occur.
These so-called "brain chemical imbalances" — where neurotransmitter levels are too high, too low, or present in skewed ratios — may potentially lead to unhealthy body-mind states.
Following are just a few of the concerns linked to major neurotransmitter imbalances:
Serotonin imbalance → Depression, anxiety, phobias, stress, cravings, obsessive thinking
Dopamine imbalance → ADHD, Parkinson's, brain fog, restless leg syndrome, low motivation, social anxiety, OCD
Norepinephrine imbalance → Memory problems, bad mood, poor focus and alertness, panic attacks
Epinephrine imbalance → Hyperactivity, fatigue, anxiety, adrenal exhaustion, weight gain, mental "burnout"
Acetylcholine imbalance → Brain degeneration, dementia, Alzheimer's, learning disability, memory problems, poor cognition, ADD
GABA imbalance → Anxiety, manic behavior, bipolar disorder, impulsivity, slow mental processing, disorganized thinking, sleep problems, epilepsy
What Depletes Neurotransmitters?
It's a daunting task to list every pathway involved in poor brain health—especially when you consider that upwards of ~86% Americans are at sub-optimal neurotransmitter levels. Instead, we present 8 general explanations for what depletes neurotransmitters:
(Mal)Nutrition
Neurotransmitters are created from amino acids, many of which that are only obtained through dietary protein. Additionally, certain vitamins & minerals, especially the B-complex vitamins, are involved in neurotransmitter production. Depleting yourself of proper nutrition can lead to depleted levels of neurotransmission.
Medications
Many medications (ironically, SSRIs in particular) have shown to deplete serotonin & catecholamines in the urine. By inhibiting the reuptake of serotonin (subsequently, boosting serotonin activity), the body responds by increasing serotonin metabolism—which can lead to depletion of serotonin by 40-60%.
Drugs
The general rule of thumb here: If it feels awesome, but takes very little effort (ex. taking a shot, popping a pill, snorting a line), it's probably depleting neurotransmitters. This should explain why ravers feel "down" & depressed after rolling all night—ecstasy and other so-called "club drugs" burn through massive quantities of dopamine & serotonin. For this reason, it's not uncommon for partygoers to supplement 5-HTP to alleviate the symptoms of "Black Monday."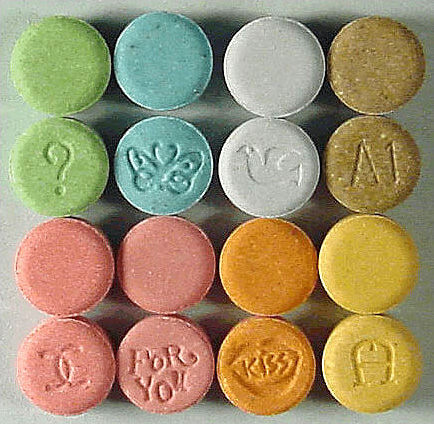 Stimulants
Adderall, Ritalin, ephedrine, guarana, chocolate, and, yes, caffeine can gradually reduce the effectiveness of neurotransmitters over time. The idea is overstimulation leading to resistance of Excitatory pathways. Mild stimulation won't kill you, but the modern diet & lifestyle aren't very conducive to only mild stimulation, if we're being honest.
Sensory Overload
Which brings us to another form of overstimulation: Sensory overload. This deals less with consumption and more on the level of constant, vapid entertainment: Television, movies, advertisements, social media, radio waves, artificial lighting, artificial sounds, web surfing… Bombarding your mind & senses with too many visual & auditory effects may negatively affect your neurotransmitter status.
Overworking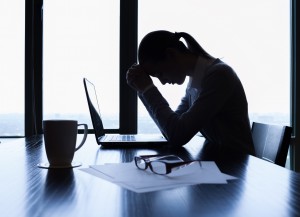 There's a theme developing here: Too much activity can have a significant negative impact on neurotransmitter health. Stress — especially work-related stress that is so prevalent — is a big reason why. Moderate activity—working, exercising, waking up early—engages healthy "good" levels of stress. On the other hand, excessive activity—overworking, overexercising, not sleeping—triggers detrimental stress levels that can deplete your normal levels of neurotransmitters like epinephrine and norepinephrine.
GI Disorders
Many neurotransmitters (including serotonin) have their sources in the gastrointestinal tract, so GI disorders such as IBS, leaky gut syndrome, poor probiotic levels, etc. etc. can disrupt neurotransmitter production.
Mixed Neurotransmitter Dysfunction
Overemphasizing the health of one neurotransmitter (serotonin or catecholamines) over another can create an overall imbalance in mental health. A healthy mindset requires equal parts of Excitatory & Inhibitory transmissions—therefore, if you're supplementing to boost serotonin, you need to also consider catecholamines, and vice versa.
Nootropics that Influence Neurotransmitters
There are many prescription drugs that target specific neurotransmitters and are highly effective for brain health and neurological concerns.
Nootropic brain nutrients may also help by supplying precursors and raw materials for neurotransmitter synthesis and release, as well as balancing other neurotransmitters when levels get too high.
Here's a general list of some popular nootropic nutrients that are believed to influence brain chemical balance:
| | |
| --- | --- |
| Serotonin Nootropics | Tryptophan, Vinpocetine, Noopept, Acetyl-L-Carnitine, Rhodiola rosea, Vitamin B6 as P-5-P, Vitamin B12 |
| Dopamine Nootropics | Vinpocetine, Noopept, ALCAR, Tyrosine, Phosphatidylserine, Sulbutiamine, L-DOPA, NADH, Vitamin B12 |
| Norepinephrine Nootropics | Tyrosine, L-Phenylalanine, NADH, Ephedra, DHA, P-5-P, Vitamin B12 |
| Epinephrine Nootropics | Tyrosine, Taurine, SAMe, P-5-P (B6) |
| Acetylcholine Nootropics | Tyrosine, Choline, Phosphatidylcholine, Citicoline, Alpha-GPC, Vinpocetine, Noopept, Phosphatidylserine, Sulbutiamine, Aniracetam, Citicoline, Huperzine-A |
| GABA Nootropics | Inositol, Picamilon, GABA, P-5-P (B6) |
How else can we improve neurotransmitters?
Stress, donuts, drugs, alcohol, TV… Sure, often times to fix our mental health we have to practice restraint in the things we find most "fun." But there are also plenty of actions that we can do to improve our minds, even on the chemical level.
Exercise
Physical exercise not only limits stress hormones, boosts immunity, and gives you rip-roaring abs, but it influences the release serotonin, dopamine, and norepinephrine.
Creativity
Using your Creativity to read, write, draw, build—and, yes, color in all those Adult Coloring Books that are all the rage now—help strengthen the neurotransmission pathways required of creativity. The theory applied here: If you don't use it, you'll lose it.
Meditation & Sleep
Meditation & Sleep are essential for a healthy mind. Aside from melatonin, no single neurotransmitter is individually responsible for sleeping—yet, they all play a role in the process. The restorative powers of meditation & sleep have shown to limit stress & improve neurotransmitters across the board.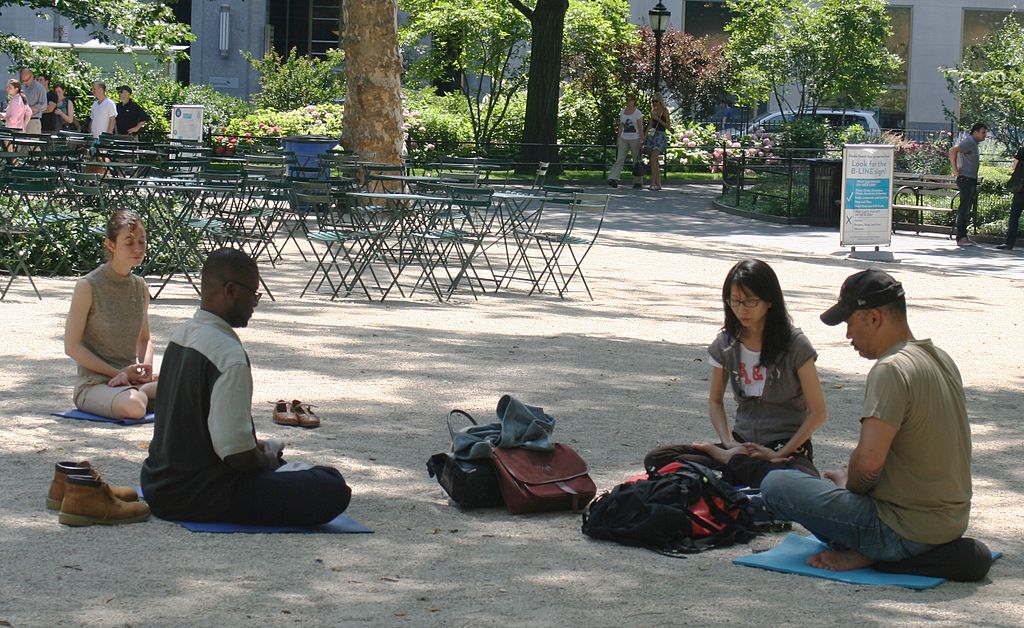 Conclusion
It's important to note that nootropics, exercise, & coloring books aren't sold as legitimate cures & treatments for neurotransmitter deficiencies (nor should they be).
While these options are always recommended (unless you're part of the 14% master-mind elitists operating on optimal brain capacity), serious mental disruptions should be brought to the attention of a professional—especially if they persist beyond lifestyle/nootropic intervention.
However, don't wait for mental disruptions to become serious before you intervene.
Odds are you're currently deficient in some aspect of neurotransmission—it's simply part of the First World dilemma in which we're living.
With this in mind, proactive preparation is a "best practice" for a healthy mental state.
If you're taking all of the above-mentioned steps to support your neurotransmitters, then it will be much harder for them to be knocked out of balance.