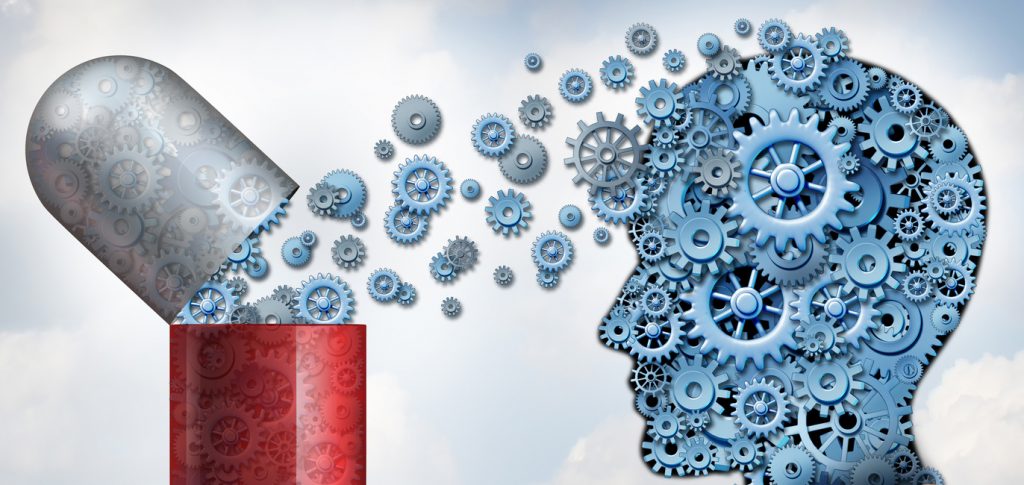 By definition, nootropic nutrients boost mental performance. However, the word "nootropic" is increasingly used as a blanket term for any compound that helps the brain.
This list details the wide range of nootropics for overall brain health. Beyond brainpower, these nutrients may promote a good mood, stress-resistance, sleep, long-term function, and many other aspects of brain function. Our Editor's Choice nootropics feature some of our favorites for enhancing mental performance, specifically.
* Keep in mind that, depending on your country of residence, not all of these nootropics are legal — some may require a doctor's prescription.
5-HTP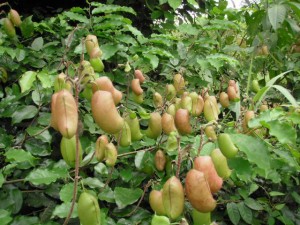 Also known as 5-hydroxy L-tryptophan, 5-HTP is an amino acid metabolite that alters brain chemicals associated with mood, sleep, appetite, relaxation and emotion.
Most importantly, 5-HTP is used to make serotonin – a "feel good" neurotransmitter found in the brain, central nervous system and digestive system.
In one study, 5-HTP was associated with a 35% increase in mood rating. Its presence in the digestive tract has also positioned it as a "nootropic for weight loss" that helps with appetite control by promoting satiety.
Acetyl L-Carnitine
An antioxidant found in animal products, Acetyl L-Carnitine (also called ALCAR) is believed to work by "fueling up" brain cells' mitochondria with long-chain fatty acids, helping generate ATP energy. ALCAR also boosts release and uptake of acetylcholine, an important neurotransmitter for memory and mental performance.
Acetyl L-Carnitine levels are known to decline with age. Animal studies have shown Acetyl L-Carnitine appears to slow neurodegeneration. As a nutritional supplement for human use, ALCAR seems more helpful for mild memory problems associated with aging than as a mental performance-boosting nootropic. More on ALCAR
Alpha Lipoic Acid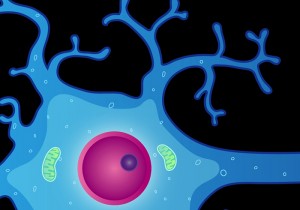 Also called ALA and known as the Universal Antioxidant, Alpha Lipoic Acid is a fatty acid that is best known for its unique free radical-fighting activity.
Capable of crossing the blood-brain barrier and neutralizing free radicals in all brain cell structures, Alpha Lipoic Acid is also fat-soluble. Due to these properties, ALA appears to supply direct and specialized anti-aging support for the brain.
ALA also has the ability to "regenerate" other antioxidants – such as vitamin C and vitamin E – further strengthening defenses against free radical damage.
ALA's best evidence-backed benefits are in the area of age-related memory issues.
Alpha-GPC
Alpha-GPC is a phospholipid-choline complex that serves as a key structural component of brain cell membranes. It is also a precursor to the neurotransmitter acetylcholine. With these two main bio-activities, Alpha-GPC helps with brain cell maintenance, brain plasticity and neurogenesis.
Alpha GPC is used as a prescription drug in Europe for age-related cognitive decline including dementia. It has been shown to enhance some aspects of mental performance, especially those related to memory and new knowledge retention.
Aniracetam
This racetam-class nootropic is likely most known (and most research backed) for its ability to support memory and cognitive function in older people with age-related cognitive decline. Aniracetam is also used for some mood issues; it seems to reduce anxiety without sedation, and may improve communication and social behavior.
Aniracetam is believed to work by altering mental performance neurotransmitters and their respective brain receptors. Aniracetam seems to take effect faster than other racetam nootropics — delivering more intense benefits for a shorter duration of time.
Apoaequorin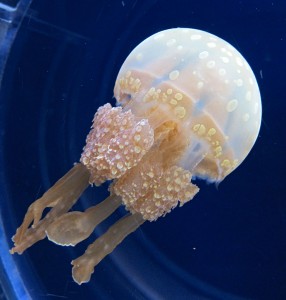 This protein sourced from jellyfish, discovered in the 1960s, is believed to have calcium-binding activity that may help to protect aging brain cells.
In the human brain, levels of apoaequorin seem to decline with age. In theory, replenishing the protein via supplementation helps to restore it to levels that may exert some neuroprotective activity in the brain.
Credible research is lacking, but two clinical studies have found that apoaequorin — taken in the form of a proprietary nutritional supplement — appears to be associated with memory, focus and learning benefits. It has also shown some potential as a natural sleep aid.
Artichoke
This familiar vegetable is a natural source of an active compound called luteolin, which helps to protect cyclic adenosine monophosphate (cAMP) against the PDE4 enzyme that breaks it down.
Diminished cAMP levels may be linked to depression, but too much cAMP may be linked to forgetfulness. Balancing cAMP levels might help memory and cognitive performance — but these potential artichoke benefits are early and theoretical at best. Artichoke also supplies brain-supportive caffeoylquinic acids, but they are unable to cross the blood-brain barrier.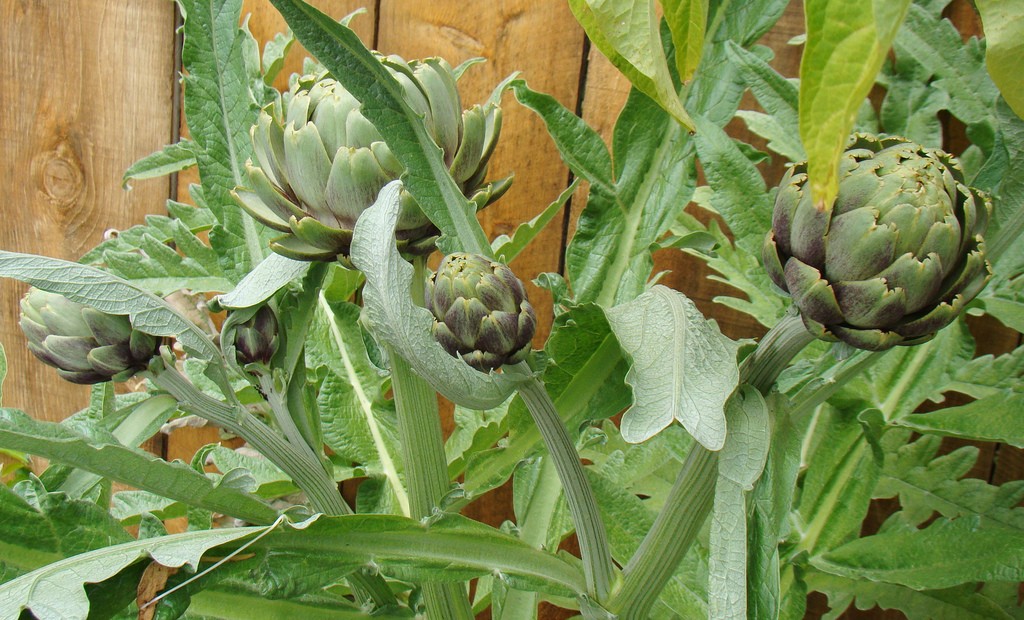 Ashwagandha
Native to India, ashwaganda is a traditional root herb that has been used in Ayurvedic health practices for centuries.
A versatile adaptogen, Ashwagandha is used as a mind-body performance-enhancer with specialized anti-stress benefits. In clinical research, ashwagandha has been shown to support mental energy & endurance, mental processing speed, and reaction time.
Ashwagandha has also shown potential to ease anxiety and balance mood, which may translate into better social functioning. Further, its antioxidant activity appears to protect brain cells from free radicals and inflammation, potentially supporting long-range brain health.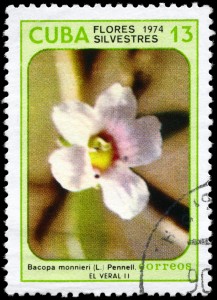 Bacopa monnieri – Editor's Choice
Bacopa is an ancient Ayurvedic herb in the Brahmi class, used for higher-order mental states. Modern science backs Bacopa's traditional use; the herb's bacosides have been shown to boost acetylcholine, GABA & serotonin; improve cerebral blood flow; and exert anti-stress adaptogenic effects, among other benefits.
Bacopa is most known for boosting memory and learning capacity. Researchers have also suggested it may accelerate mental processing, help mental performance under stress, and instill feelings of calm relaxation.
Why we like it: Bacopa's brain-boosting effects are both legendary and research-backed. Bacopa is a nootropic for students and learners now, with benefits customized for studying and test-taking. Bacopa also supports long-range brain health down the road. As a brain-booster, Bacopa just seems to do it all — really well — for all age groups. More on Bacopa monnieri
Cat's Claw
Also called Uncaria tomentosa or una de gato, Cat's Claw is a woody vine that is commonly used in South American tribal health practices; it was traditionally used by Peruvian Asháninka priests to "regulate" mind-body harmony.
Modern research on Cat's Claw is in early stages. It may supply brain-protective antioxidant and inflammation-modulating activity, boost brain circulation, and help "dissolve" the amyloid protein tangles that accelerate brain degeneration.
AC-11® is a patented, water-extracted form of Cat's Claw that is undergoing additional research that focuses on the herb's ability to support brain health and peak cognitive function, especially in aging brains.
Centrophenoxine
Also called CPH, this molecule is a nootropic that works by promoting glucose uptake into brain cells, boosting brain circulation, raising brain acetylcholine levels, and supporting efficient brain energy metabolism. It may also supply brain cell-protective antioxidant activity.
CPH's brain bio-activities have been suggested in animal research to help with degenerative, age-related brain-states, especially vascular dementia.
Another nootropic compound that is more well-known — DMAE — is part of the CPH molecule. CPH is reputed to be more effective than DMAE alone, but this advantage is not yet backed by credible research.
Citicoline – Editor's Choice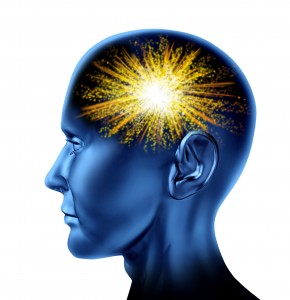 Also known as CDP-Choline, Citicoline has been shown to boost brain energy and stimulate synthesis of phospholipids. With these two bioactivities, citicoline fuels the intensive tasks of brain cell creation (also known as neurogenesis), along with brain cell repair and maintenance — which may help to reverse age-related changes to the brain.
Citicoline also stabilizes & fine-tunes brain cell membranes, boosts brain chemicals, boosts brain circulation, and breaks down into Uridine, which is a potent nootropic in its own right. These nootropic-oriented activities are backed by research showing Citicoline helps with focus, attention, concentration, memory, mental energy and mood.
Why we like it: Due to its diverse benefits, Citicoline may be the best overall nootropic. It sharpens many aspects of mental performance now — especially mental energy. Equally intriguing are studies suggesting it helps with age-related brain decline and recovery from concussions and brain injuries. It's one nootropic that belongs in every brain health regimen. More on Citicoline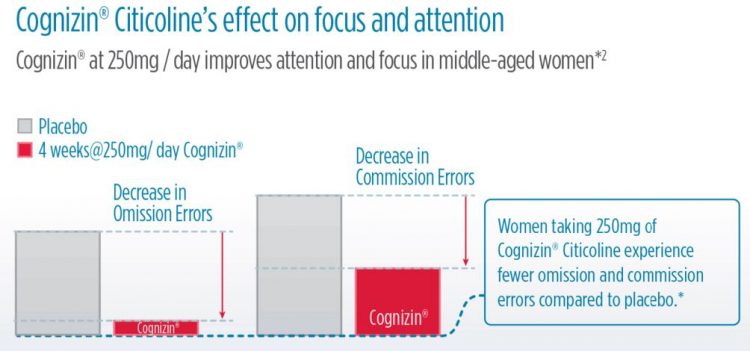 Coluracetam
This racetam-class nootropic compound, also known as MKC-231, was first developed as a drug for Alzheimer's; the effort was eventually abandoned for lack of proof of efficacy. Instead, coluracetam has gained better traction as a nootropic for supporting mental performance, learning, and positive mood.
While couleracetam's exact mechanisms of action are not yet fully understood, it is believed to work by improving choline uptake and boosting acetylcholine levels.
CoQ10 & Ubiquinol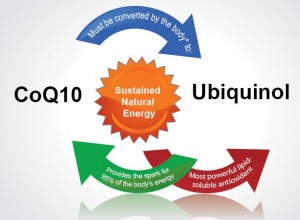 CoQ10 and Ubiquinol are two forms of the same life-essential compound, which is highly concentrated in energy-intensive organs like the brain.
Both CoQ10 and Ubiquinol are needed for cell energy generation (a.k.a., bioenergetics), which is critical for brain function. Ubiquinol is a potent antioxidant as well, with neuroprotective activity that helps with brain aging.
CoQ10 & Ubiquinol levels decline as we grow older Plus, statin drugs — the most widely prescribed drugs in America — further deplete the body's CoQ10 and Ubiquinol stores.
Supplementing with CoQ10 or Ubiquinol can reverse age-related and statin-related decline and may help to restore youthful levels. While not necessarily "brain-boosting" nootropics, both CoQ10 and Ubiquinol supply unique benefits for long-range brain health.
Creatine
Approximately 95% of the body's creatine stores are concentrated in muscle tissues, where it boosts adenosine triphosphate (ATP) levels to promote energized muscle performance. This is why creatine is a popular sports nutrition supplement for athletes seeking greater muscle gains.
However, some of the body's remaining 5% of creatine is concentrated in the brain, where it performs the same cell-energizing bio-activities. Creatine supplementation appears to enhance the brain's efficiency in "burning" oxygen for energy, boosting brain metabolism. Early research suggests these activities may help with mental performance and recovery from brain injury.
Choline
Related to the B-complex vitamins and derived from the nutrient lecithin, choline is an essential compound for nervous system health — including brain function.
Choline stimulates production of acetylcholine, a crucial neurotransmitter for many types of thinking including memory and mental processing. It also helps to synthesize the phospholipid compounds that form and maintain brain cell membranes.
Acetylcholine levels decline as the brain ages. In cases of Alzheimer's, acetylcholine levels are extremely low. Choline and its many forms, taken as supplements, may help compensate for age-related ACh decline.
DHA
Docosahexaenoic acid or DHA, is an essential fatty acid found in fatty fish like salmon, tuna and mackerel, as well as in mother's milk. DHA may be best known as the Omega-3 fatty acid that is absolutely critical for brain development in the womb and during infancy: Research has linked higher DHA during pregnancy and infancy to higher intelligence, sharper focus, and better academic performance in childhood.
DHA also supports brain health in older adults. As DHA levels decline in the brain with age, dementia, Alzheimer's, and other cognitive impairments escalate. On the other hand, middle-aged people who get enough DHA seem to have lower rates of cognitive decline. Unfortunately, most Americans fail to get enough DHA, making supplementation a smart move for brain health.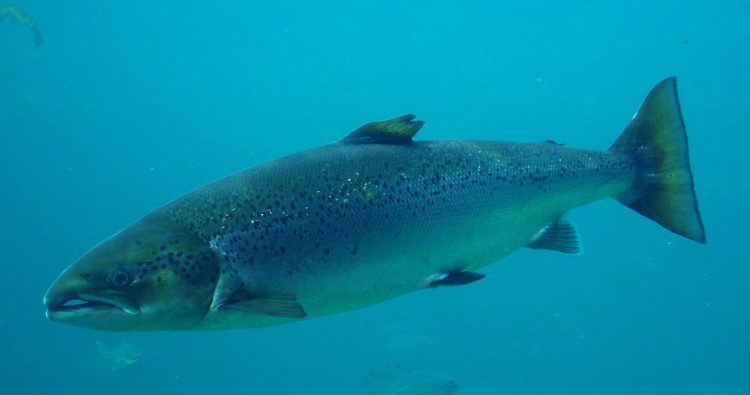 DMAE
Dimethylaminoethanol bitrate, or DMAE, is a brain-supportive nutrient found in fish, especially sardines and anchovies. It stimulates neurons in the brain, helps build and repair brain cell membranes, and helps neurons to fire properly
DMAE supplementation is associated with improvements in concentration, memory, knowledge retention, and mood. Recently, it has drawn interest as a possible nootropic for ADHD/ADD.
A 2003 study suggested DMAE supplementation in patients with emotional problems  patients helped promote more brain activity and "better feelings of wellbeing." DMAE has also been linked with improved motivation and initiative and reduced depression and anxiety in older patients experiencing age-related cognitive decline.
Forskolin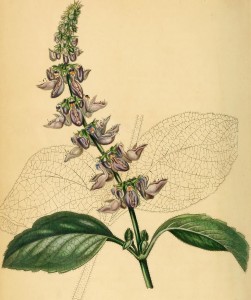 Sourced from the root of Coleus forskohlii plant, Forskolin is a botanical compound with a long history in herbalism, especially for helping respiration and heart health.
Forskolin is the herb's active ingredient. In the nootropic world, forskolin is believed to increase levels of cyclic adenosine monophosphate (cAMP).
cAMP molecules are key players in the brain's neural communication network, and also appear to promote robust synthesis of neurotransmitters including dopamine and acetylcholine.
Forskolin has been suggested to help with memory storage, new learning, and mood balance. However, despite the herb's increasing popularity, it is important to note that scientific evidence backing its purported mental performance benefits is scarce and weak at best.
GABA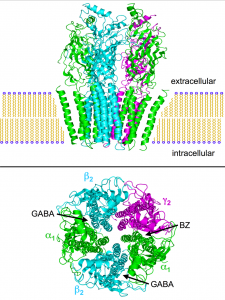 Gamma-Aminobutyric Acid (GABA) is an inhibitory amino acid neurotransmitter that is synthesized in the brain. As the most powerful inhibitory neurotransmitter, GABA is highly effective at "settling" over-excited neural activity associated with stress, anxiety, and the sympathetic nervous system's "fight-or-flight" responses.
As a nootropic, GABA has been suggested in some early research in children to help with attention, concentration and awareness. However, GABA is far better known as a mood-balancer than a brain-booster; it helps to instill feelings of calm and relaxation, assisting with issues like anxiety and stress. Due to its tension-dissolving properties, GABA is sometimes taken as a natural sleep aid.
GABA taken in supplement form appears to be unable to cross the blood-brain barrier. Picamilon is a nootropic-drug that binds GABA with niacin in order to enable GABA's passage into the brain.
Ginkgo biloba – Editor's Choice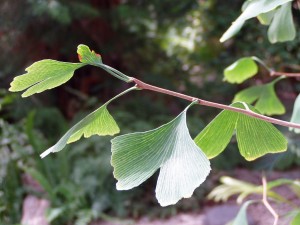 A cornerstone of traditional Chinese health, ginkgo biloba is a multifaceted herb best known for its well-documented positive effect on memory, learning and overall cognitive function. These benefits seem to be more pronounced in adults who already are in cognitive decline with dementia.Ginkgo's nootropic benefits have been primarily attributed to its ability to boost blood flow to the brain; it also supplies neuroprotective antioxidant activity and helps brain synapses with neurotransmitter uptake.
Beyond boosting mental performance now, ginkgo has been extensively studied in 30+ clinical trials for its potential in assisting with age-related cognitive decline.
Why we like it: Ginkgo is safe, natural, widely researched, and flat-out legendary for brain health. We especially like it because, although it's commonly associated with brain circulation and memory benefits for ages 50+, ginkgo may also have faster-acting benefits for peak mental performance in any age group. More on Ginkgo biloba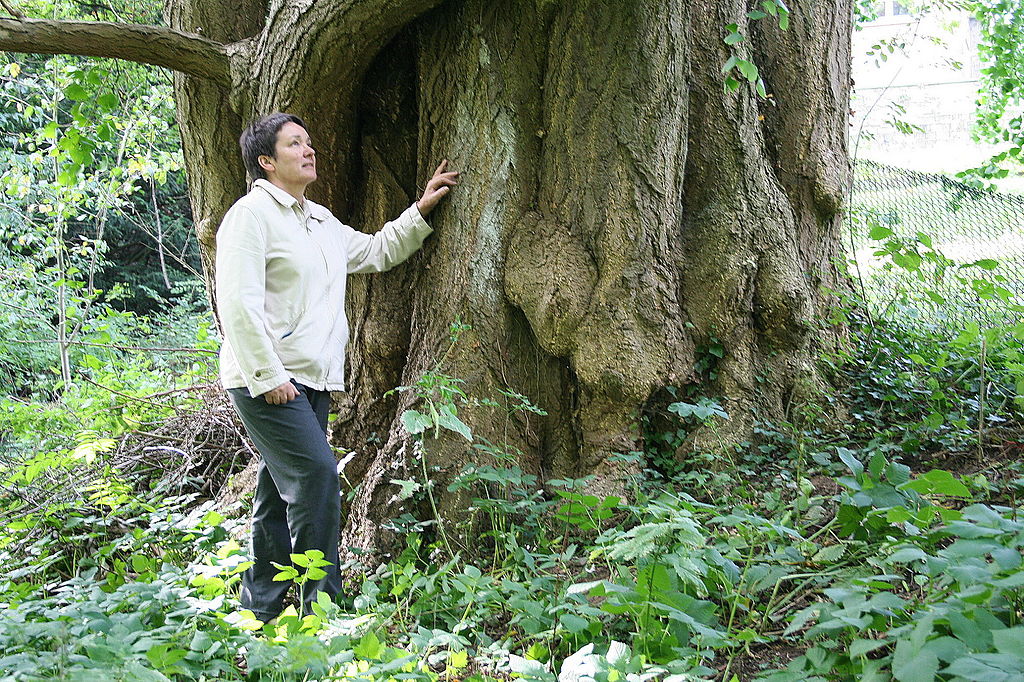 Ginseng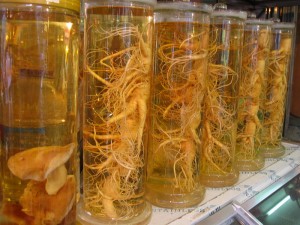 Ginseng is a legendary adaptogen root herb, often associated with physical strength & vitality, that also appears to have brain-boosting nootropic activity.
Ginseng's mental performance-enhancing benefits have been attributed to its ability to boost brain chemicals serotonin and dopamine, increase brain energy levels, and optimize cAMP levels. Ginseng also promotes brain levels of tyrosine and dopamine in a way that reduces the cognitive effects of stress.
For long-term brain health, Ginseng modulates proteins related to brain plasticity — including brain-derived neurotrophic factor (BDNF) that acts as a "fertilizer" for new brain cell creation.
Gotu Kola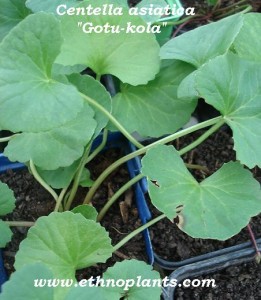 Gotu Kola is a traditional Asian herb that is particularly prized in China, where it is regarded as an "Elixir of Life." It is known for its high concentrations of triterpenes, potent active compounds that support blood vessel integrity and flexibility.
Due to its blood vessel support, especially its ability to "seal" leaky capillaries, gotu kola is a popular remedy for varicose veins. Those same bio-activities for blood vessels may also help to support cerebrovascular function and overall brain health.
Some research has suggested that gotu kola has neuroprotectant antioxidant properties that help brain cell survival. The herb has been shown to help with memory and mental clarity, especially in the context of age-related cognitive decline and brain degeneration including Alzheimer's.
Gotu kola also appears to work together with GABA receptors in a way that may improve mood, ease anxiety symptoms, and instill a sense of calm and relaxation.
Guarana
Guarana refers to the red-and-white berry produced by a climbing South American herb. Guarana berry is rich with caffeine, supplying twice as much of the stimulant compound as coffee beans. The berry also supplies alkaloids and antioxidants, but these have not yet been linked to brain health in any research.
Due to its energy-boosting and endurance-enhancing effects, Guarana is a popular ingredient in fat-burners, energy drinks, and physical performance supplements.
As a possible nootropic, guarana lacks substantial evidence. However, since it supplies relatively high levels of caffeine, it helps to boost alertness and awareness, which may create the illusion of mental performance-enhancement.
Huperzine-A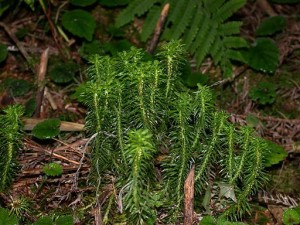 Huperzine-A is an alkaloid that is lab-synthesized from Chinese Club moss (Huperzia serrata). As a nootropic, Hup-A is used to boost acetylcholine (ACh) levels. It works as a natural acetylcholinesterase inhibitors (AChEI), blocking the enzymes that break down ACh. Low ACh is associated with degenerative brain problems; besides that, ACh is needed for learning, memory and mental processing.
Hup-A has some nootropic potential, but is far more evidence-backed for age-related brain concerns like vascular dementia and Alzheimer's. It is prescribed as a drug for these conditions in certain parts of the world.
Kava Kava
Kava kava is a root herb that is chewed or brewed into a ceremonial psychoactive drink, consumed during social bonding rituals of South Pacific islander tribes.
Kava kava supplies active compounds known as kavalactones that are responsible for its mind-altering effects; most notably, the herb eases anxiety, dissolves tension, instills relaxation, and encourages restful sleep. It may be notable as a nootropic because it appears to improve anxiety symptoms without diminishing cognitive performance — unlike synthetic sedatives.
Kava kava supplements are somewhat controversial; the herb has been linked to liver problems, though not definitively proven to be responsible for them.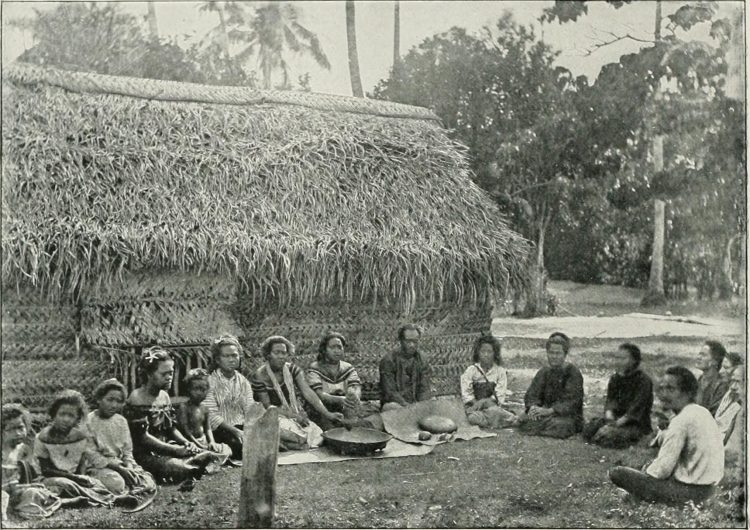 L-Glutamine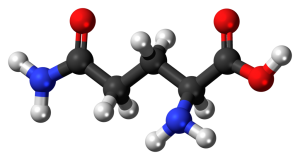 A non-essential amino acid that is widely present throughout the body, L-Glutamine tends to be concentrated in muscle tissues, and is primarily used as a sports nutrition supplement.
L-Glutamine has some brain-supportive activities, but appears to fall short as a mental performance-enhancing nootropic. L-Glutamine's primary function for brain and nervous system health is its key role in the synthesis of glutamate, a neurotransmitter regarded as one of the most important for normal brain function.
L-Glutamine also serves as an energy source for cells, has some anti-stress activity, and  plays a role in clearing ammonia from the body, which is important because ammonia is a neurotoxin.
L-Phenylalanine

An essential amino acid that must be obtained from the diet, L-Phenylalanine is a key player in the activity of brain chemicals.
L-Phenylalanine converts to L-Tyrosine in the brain, which then goes on to modulate neurotransmitter receptors, stimulating the release of dopamine and norepinephrine.
Since dopamine and norepinephrine are two brain chemicals closely tied to the brain's attention circuitry, L-Phenylalanine has been proposed and studied as a nootropic for ADD/ADHD, with some early research suggesting potential benefit. Further, L-Phenylalanine's influence on dopamine, specifically, has been suggested to promote a bright, healthy mood.
L-Theanine – Editor's Choice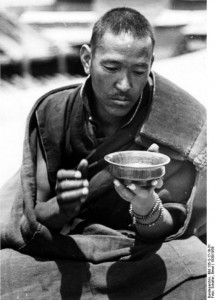 An "active ingredient" found in tea leaves, L-Theanine is an amino acid compound that performs many beneficial bio-activities for brain health, but most notably supports a state of "wakeful relaxation." L-Theanine works by 3 main mechanisms:
Increases alpha-frequency brainwave activity
Downregulates excitable brain chemicals
Increases production of "calming" brain chemicals
L-Theanine's brainwave and neurotransmitter benefits combine to promote alertness, calm, creativity and focus. L-Theanine also helps long-term brain health; research shows its slow cognitive decline and preserves cognitive function in the elderly.
Why we like it: L-Theanine relaxes without sedation and boosts alertness without jitters. L-Theanine's Alpha brainwave benefits offer unique advantages for problem solving, abstract thinking, or making art making it the ultimate nootropic nutrient for creative brainpower. More on L-Theanine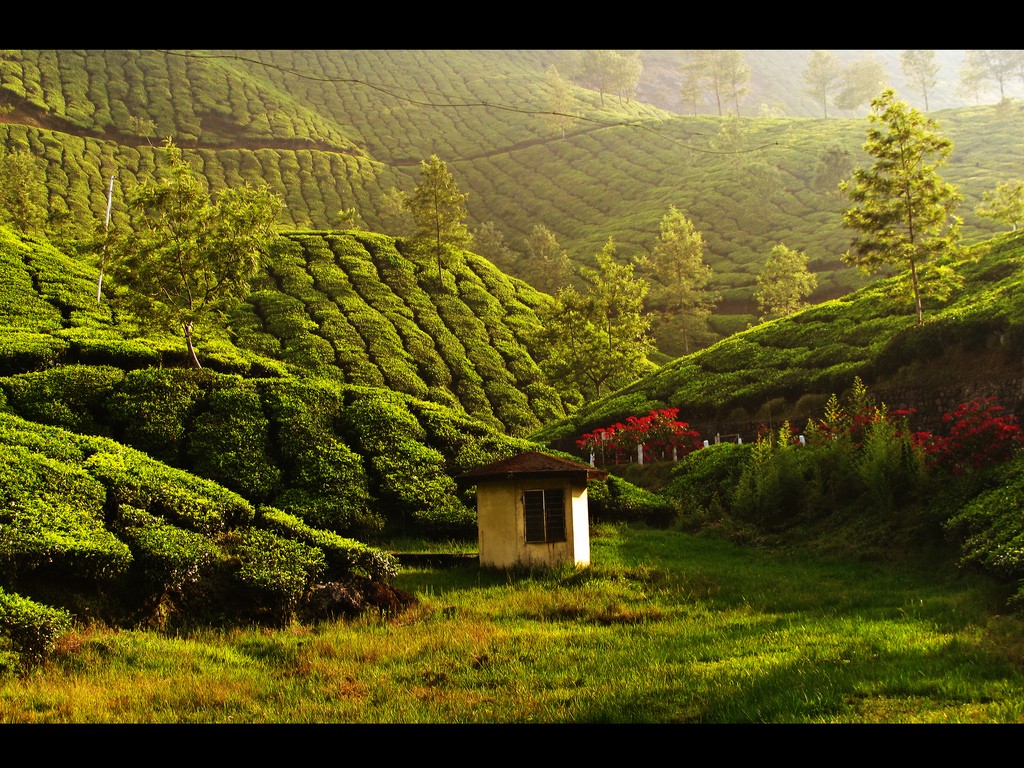 L-Tryptophan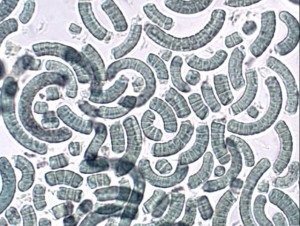 Capable of crossing the blood-brain barrier and entering the brain, free L-Tryptophan is converted by the tryptophan hydroxylase enzyme into 5-HTP (5-hyrdoxytryptophan), which in turn is converted into serotonin: An important "feel good" neurotransmitter for mood and tranquility.
In the brain, serotonin also helps optimize the pineal gland's production of melatonin, thereby promoting healthy circadian rhythms and restful sleep.
L-Tryptophan may be uniquely qualified to break unhealthy stress-sleep cycles because it helps to support both restful sleep patterns and the relaxed, positive emotional state that maintains those patterns over time.
Lecithin
Lecithin is a phospholipid found in food sources including soy and egg yolks. It serves as a natural source of several other brain nutrients, including phsophatidylcholine, phosphatidylserine, inositol, and a small amount of omega-3 fatty acids.
Supplemental lecithin raises choline blood levels and promotes the synthesis of acetylcholine. Lecithin also seems to regulate stress responses, including blocking the release of the stress hormone cortisol, which may help to promote mood balance.
Lecithin's best evidence-backed brain benefits seem to be for promoting mental clarity and memory in older populations who may already be experiencing age-related cognitive decline such as dementia.
Lemon Balm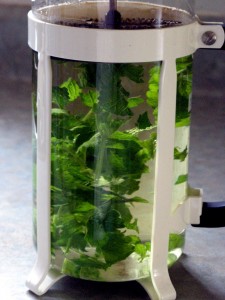 Also known as Melissa officinalis, lemon balm is a European herb in the mint family that has been used for centuries to counter stress and improve health. While science hasn't pinpointed how lemon balm works, it seems to alter acetylcholine and GABA receptors.
Lemon balm has shown promise in human research for reducing the agitation that often accompanies degenerative brain conditions, including Alzheimer's and Dementia.
Lemon balm is most popularly as an anxiety remedy. Anecdotal reports suggest some mental performance enhancements, but these may be indirectly related to its support for relaxation and restful sleep.
Lemon balm's sedating effects, while apparently quite effective for promoting mood balance and calm, seem to raise questions about its potential as a nootropic.
Other nootropics, such as L-Theanine, are better options because they promote calm while sharpening alertness, as opposed to promoting calm that dulls alertness and instills sleepiness.
Lion's Mane Mushroom – Editor's Choice
Lion's Mane is a mushroom with a long history of use in traditional Chinese health practices. Modern science has identified hericenones and erinacines as its active brain-boosting compounds.Lion's Mane boosts production of Nerve Growth Factor (NGF), a type of "brain fertilizer" that enhances brain cell regeneration, membrane repair, and myelin shealth formation. Lion's Mane may also defend brain cells against the damaging effects of stress and amyloid proteins.
As a nootropic, Lion's Mane has been shown to support mood and mental performance in adults who are experiencing mild age-related cognitive impairment.
Why we like it: Out of thousands of mushroom varieties, many with potent medicinal benefits, Lion's Mane is the only one with nootropic properties. This makes its unique support for brain cell regeneration seem even more significant. We think it is an emerging nootropic you'll be hearing a lot more about in the future. More on Lion's Mane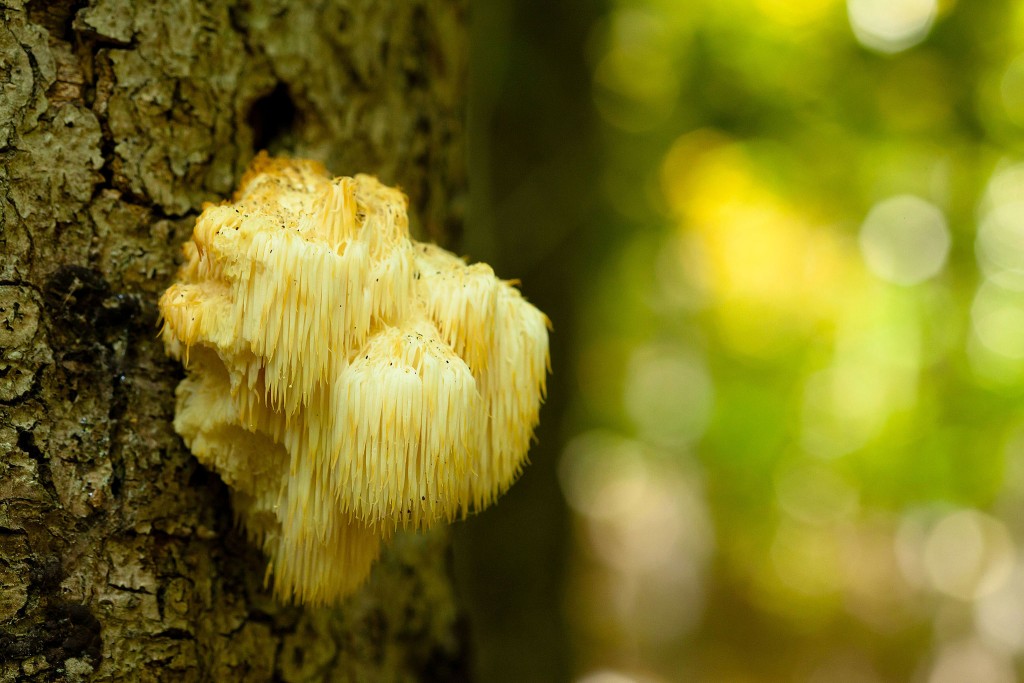 Magnolia
This bark-herb's active honokiol has shown promise for helping with stress, anxiety and mood problems. It seems to work by affecting GABA receptors and boosting brain acetylcholine. Magnolia is notable because its calming effects are not accompanied by sleepiness, potentially making it a nootropic for relaxed-but-alert thinking.
Magnolia's active compounds also have brain-protective benefits. They neutralize cell-damaging free radicals and help to soothe inflammation. These neuroprotective activities have been suggested to help with age-related cognitive decline, including Alzheimer's.
NADH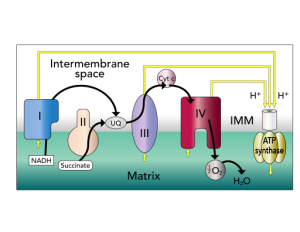 NADH (Nicotinamide Adenine Dinucleotide + Hydrogen) is an antioxidant coenzyme found in every living cell in the body.
A derivative of vitamin B3, NADH performs two key biological activities that help with fatigue, brain fog and mood problems:
The body uses NADH and oxygen to produce ATP, the mind/body energy molecule.
Two, NADH boosts dopamine, the "feel good" mood enhancer, that also helps focus, attention, recall, motivation &mental energy.
NADH is also one of the only nutrients shown to help with the brain fog and low-energy of Chronic Fatigue Syndrome (CFS). Unfortunately, research has shown that our neurons use up more NADH as we get older, potentially leading to deficiency. More on NADH
Nefiracetam
This nootropic is derived from the leading racetam — piracetam — and closely related to aniracetam. Nefiracetam may have neuroprotective and neurotransmitter-boosting properties. It seems especially effective for raising acetylcholine levels, and also appears to interact with GABA brain chemical pathways. Nefiracetam is mostly used for memory and age-related cognitive decline, and is prescribed as an Alzheimer's drug in some parts of the world.
Noopept
This patented unbranded racetam nootropic is associated with mildly stimulating cognitive effects, sharper recall, and an increase in neural activity. It is widely used in popularly combined into stacks with other nootropics, Noopept is mostly supported by animal research only, and may have come with concerns since it lacks human safety and side effect data.
Oatstraw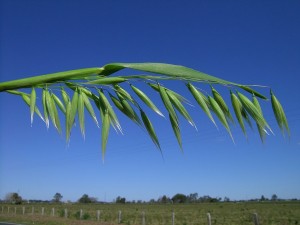 Also called Avena sativa, Oatstraw has been shown to boost alpha-frequency brainwaves, which are associated with relaxation and mental clarity. Oatstraw also relaxes the blood vessels, and may support good brain circulation.
Research has shown oatstraw helps with attention, concentration and mental processing.
Oatstraw's cognitive benefits may be more noticeable in older adults with symptoms of mild cognitive decline, and has been suggested for these populations.
Oxiracetam
Oxiracetam is used as a fast-acting mental performance accelerator, and is sometimes regarded as the "speedy" racetam nootropic. Beyond mental processing speed, Oxiracetam is associated with memory and knowledge retention benefits.
Oxiracetam is derived from GABA, And is structurally similar to piracetam. It is believed to work by boosting the activity of acetylcholine neurotransmitter at brain cell synapses.
Oxiracetam is no longer in clinical use, possibly due to a reported side effect of "crashing" several hours after the initial mental processing speed burst.
Passionflower
Passionflower is an herb traditionally used by the Aztecs and some Native American tribes for its relaxing, sedating properties.
Today, passionflower is commonly taken in herbal extract form to help with anxiety, especially in cases where an overactive mind is interfering with sleep; as well as to ease nervous tension.
Passionflower is believed to work by boosting levels of the relaxing brain chemical, GABA. While it is not a direct brain-booster, passionflower may hold some benefit for emotional balance and restful sleep, which in turn might help cognitive performance.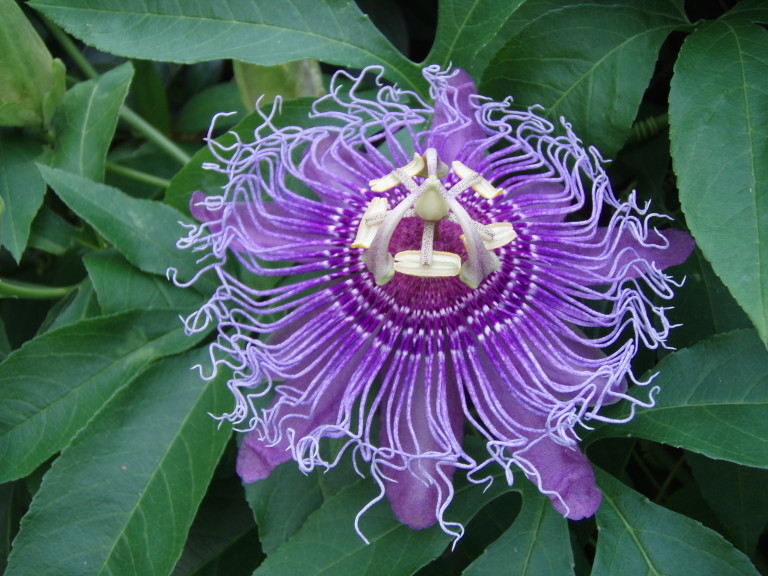 Phenibut
This nootropic compound is involved in the synthesis and release of dopamine, and seems to mimic the calming effects of the neurotransmitter GABA — but these potential benefits are only backed by early animal research.
While it's not necessarily a brain boosting nootropic, phenibut is widely used for emotional problems, including anxiety, depression, sleep problems, and others.  Its anti-anxiety properties have been suggested to rival those of some synthetic drugs.
Phenylpiracetam
This nootropic in the racetam family is known for its ability to enhance physical and mental performance at the same time. Animal research had suggested it had a range of brain-boosting benefits, including for memory, mood, stress and anxiety.
Phenylpiracetam is considered to be more powerful than the most widely known racetam — piracetam — and is popularly taken to boost focus, concentration, new learning, and higher brain functions, including in the face of stress and sleep deprivation. Phenylpiracetam may also help with symptoms of age-related cognitive decline.
Phosphatidylcholine
A type of "good fat" phospholipid, Phosphatidylcholine (PC) is used to form all cell membranes in the body, including brain cells. PC is also precursor that is converted into the brain chemical acetylcholine.
Low PC levels have been linked to age-related cognitive decline. Supplementing with PC can help replenish healthy levels of this key phospholipid for brain cell structures. Research has suggested PC helps with memory, mental performance and learning, especially later in life.
PC is found in lecithin, and related to phosphatidylserine and other phospholipid compounds for brain health. About 95% of the body's total choline pool is in the form of PC.
Phosphatidylserine (PS) – Editor's Choice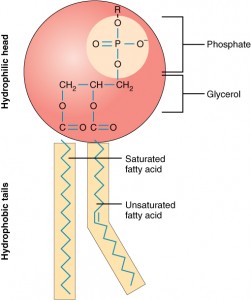 Like PC, PS is a phospholipid. It is found in all of the body's cells, but is most concentrated in the brain, where it makes up 15% of the organ's overall phospholipid pool.Phospholipids like PS naturally decline as we grow older. This presents issues for cognitive health because PS plays several critical roles in brain function:
PS is needed for creation of new brain cells – helps form and fertilize fresh neurons
PS helps repair & maintain cell membranes – optimizes brain cell membrane functions
PS supports efficient brain cell energy metabolism – this may help with mental energy
PS helps detoxify the brain – signals the immune system to clear away damaged cells
PS is most highly regarded as a memory nootropic, and is widely studied for its potential in helping with age-related cognitive decline. It is also used to help with mood, social ability, mental processing and anxiety, especially in older adults experiencing cognitive decline.
Why we like it: Phosphatidylserine may have the strongest evidence for memory benefits. It even has an FDA-Qualified Claim for helping with age-related cognitive dysfunction. Admittedly, it's a weak claim — but the mere fact that it exists is a big deal. It is very rare for the FDA to qualify health claims for nutritional supplements, especially in the area of brain health. More on Phosphatidylserine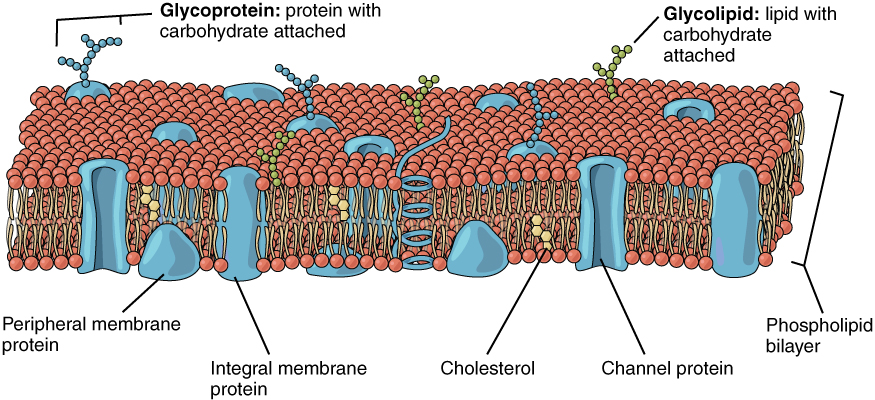 Picamilon
This nootropic is a complex of GABA bound together with the B. vitamin niacin. When these two nutrients are complexed together, they appear to effectively block stress hormones while promoting dopamine levels. These biological activities seem to have a mood balancing effect, helping to counter the effects of stress while easing anxiety.
In terms of mental performance, Picamilon may support concentration and focus, and is increasingly studied for its potential as an attention deficit disorder therapy.
Picamilon is prescribed as a drug in some parts of the world. In 2015, the US FDA leveraged this fact to classify picamilon as a non-dietary ingredient, foreshadowing a complete ban on its use as a dietary supplement. More on the legality of nootropics
Pine Bark Extract – Editor's Choice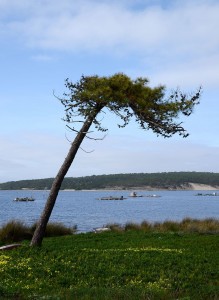 Free radical-induced oxidative stress and vascular problems are linked to brain degeneration. Age-related memory loss is reflected in low brain antioxidant levels, while vascular risk factors account for 80% of age-related cognitive decline cases.Supplying a potent network of antioxidants, Pine bark extract is capable of crossing the blood-brain barrier and neutralizing the damaging effects of oxidative stress. Pine bark extract also encourages the release of nitric oxide (NO), a compound that signals blood vessels to relax and widen, thereby promoting peak cerebral bloodflow.
Pine bark extract's bio-activities have been linked to enhancements for memory, focus and mental performance, and appear to support long-term brain function. Early research has suggested PBE may also have potential as an ADHD therapy.
Why we like it: Pine bark extract's high antioxidant activity and well-documented circulatory benefits effectively address two key contributors to brain health and mental performance. Pine bark extract is extensively studied, overwhelmingly safe, and can benefit many other body systems beyond the brain — making it easy to recommend as a supplement.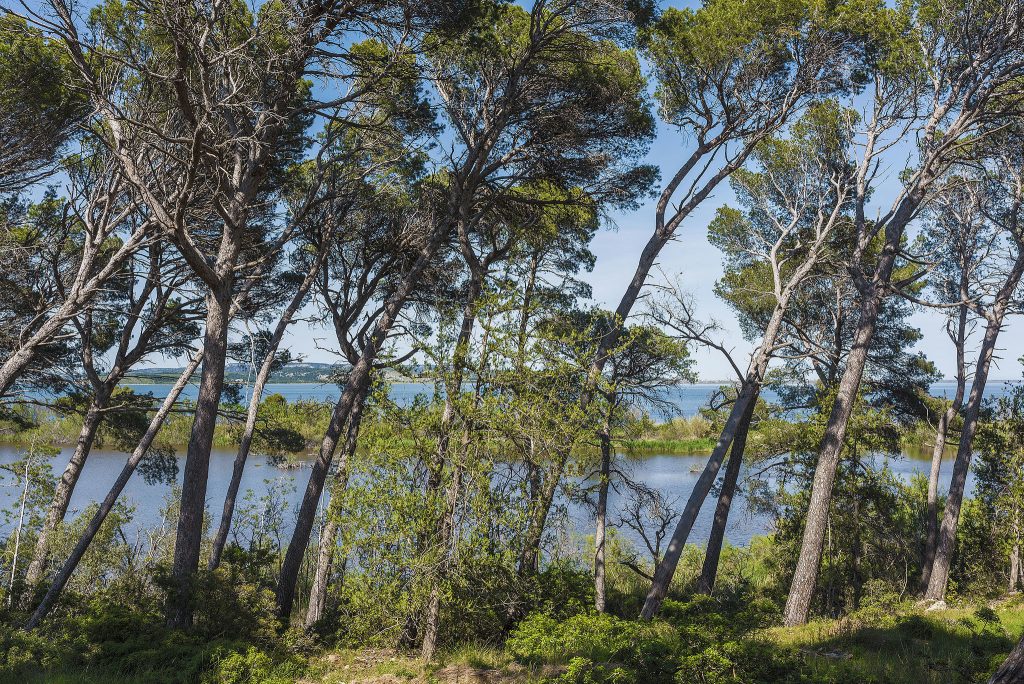 Piracetam
Synthetically derived from the neurotransmitter GABA, Piracetam is the original racetam nootropic discovered in 1964. It is popularly used as a brain booster, learning enhancer, and mild cognitive stimulant. Piracetam also modulate mood, apparently helping with anxiety and depression.
Like other racetams, Piracetam is sometimes used to help with degenerative brain concerns like Alzheimer's and dementia.
Although Piracetam is widely used and has a long history, Science does not yet fully understand the biological activities that enable it to work. One proposed mechanism of action involves neurotransmitters & receptors, which can have far-reaching effects on overall mental performance.
Piracetam is sometimes stacked with choline to achieve nootropic synergy.
Pramiracetam
Pramiracetam is one of the leading racetam-class nootropics. Though it is primarily used to boost focus and concentration, some evidence suggests it may help with memory formation and long-range retrieval. It seems to work by raising acetylcholine levels, and has also shown some potential for helping with recovery from brain injuries.
Although pramiracetam is a popular nootropic as a standalone and within stacks, backed by many anecdotal reports to help, it is important to remember it is backed by early animal research, only.
Pterostilbene
A polyphenol antioxidant in berries, pterostilbene supports overall brain health for the long term. It is similar to red wine antioxidant resveratrol, but more bioavailable.
Pterostilbene's potent antioxidant activity seems to boost other brain antioxidants, forming a network for neutralizing brain free radicals. Pterostilbene also appears to help with the inflammation that worsens brain degeneration.
Some early animal research suggests that pterostilbene may help with mood and cognitive performance, with one study showing promise for anxiety. In humans, pterostilbene seems more evidence-based as a nootropic for healthy aging in the brain: It may help to ward off or slow the progression of cognitive decline, especially decline related to vascular problems or brain oxidative stress.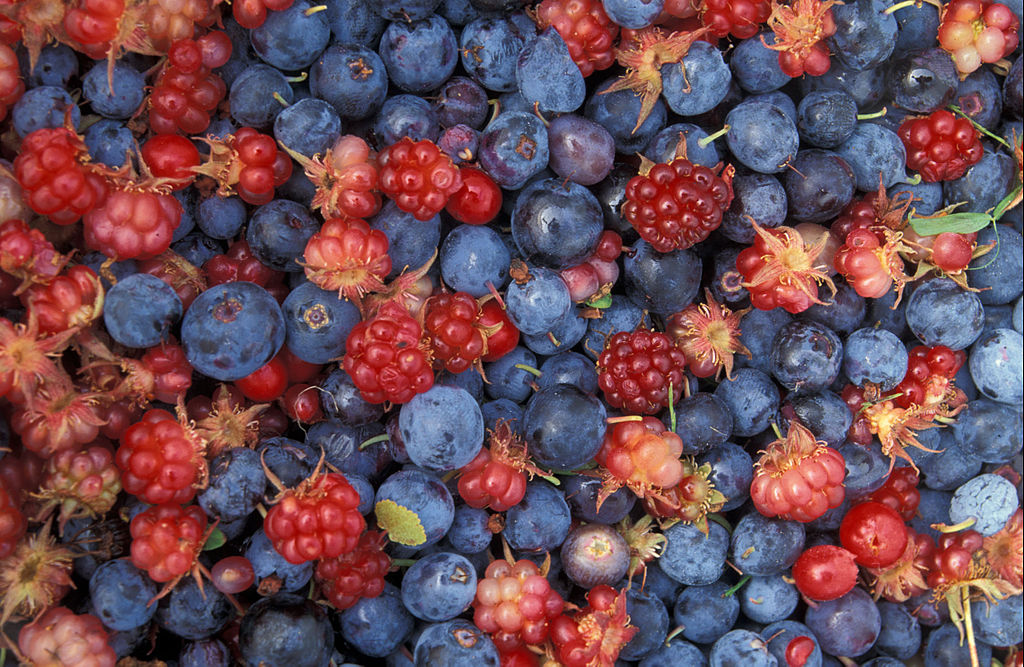 PQQ
PQQ is a compound, similar to B-vitamins, with antioxidant activity reported to be 5000X stronger than vitamin C. This antioxidant potency may protect brain cells against toxic, damaging, age-accelerating free radicals.
PQQ is more notable for its support of cells' power plants: It seems to protect mitochondria, stimulate them into high activity, and encourage their growth and replication within the brain. Mitochondrial "misfiring" contributes to brain degeneration and cognitive decline.
While the compound seems more suited for supporting healthy brain aging and long-range cognitive function, some early animal research suggests PQQ may also promote mood balance and healthy sleep patterns.
Resveratrol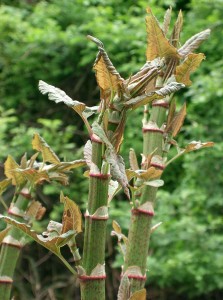 Resveratrol is a polyphenol antioxidant that is known for its presence in grapes and red wine, but is also commonly sourced from a traditional herb called Japanese Knotweed, or Tiger Cane. Resveratrol's reputation as an "anti-aging" and "longevity" compound may be supported by its high antioxidant activity.
In the context of brain health, resveratrol's antioxidant activity is believed to protect cerebral blood vessels and brain cells while fighting amyloid proteins and inflamation.
While it is not a classic nootropic, resveratrol exhibits some memory benefits, especially in older adults.
Resveratrol absorption is limited; for that reason, Pterostilbene is often preferred — it performs the same brain-supportive activities in a form that is easier for the body to absorb and utilize.
Rhodiola rosea – Editor's Choice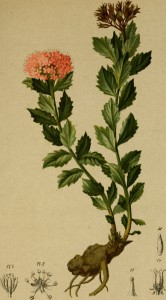 Rhodiola, or "Golden Root," is a traditional Russian adaptogen herb that is most widely known for countering the mental and physical effects of stress. It is a legendary brain energizer, and has been shown to support various neurotransmitters including acetylcholine, dopamine, serotonin and norepinephrine.Powered by active compounds called rosavins and salidrosides, rhodiola has been shown to take effect fairly quickly, with cognitive benefits noted within 30 minutes and sustaining for several hours.
Why we like it: Rhodiola's nootropic effects may include greater mental energy, motivation, mood and overall cognitive performance. Thanks to its adaptogenic properties, these benefits may be more noticeable during times of stress. Rhodiola is simply a legendary mind-body performance enhancer.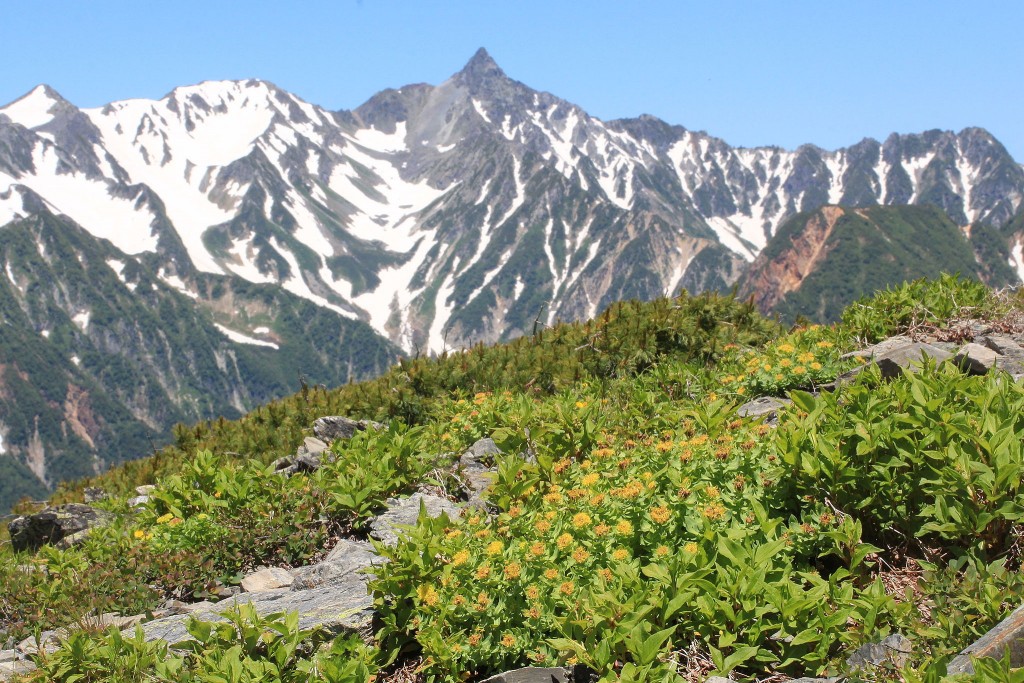 SAMe
SAMe is a charged-up molecule known as a methyl donor, capable of catalyzing many biological activities in the brain and nervous system. Among these activities, SAMe helps with cell-to-cell communication, maintains the healthy "fluidity" of brain cell membranes, and assists with the formation of neurons' protective myelin sheaths.
SAMe promotes the synthesis of brain chemicals serotonin and dopamine, both of which contribute to emotional health and balance; as well as acetylcholine and melatonin, which are tied to mental processing, clear thinking, and restful sleep.
Some significant mental health issues related to emotional imbalance have been associated with low SAMe levels.
Schizandrol-A
Schizandrol-A is derived from schizandra berry, a traditional Chinese wellness herb that is considered a "tonic" and primarily used for liver health. This active botanical compound has been suggested to help the brain, too; it has a reputation as a possible neuroprotective compound that may work by regulating dopamine levels in the brain.
Schizandra berries are also believed to have some adaptogenic properties, which may help strengthen the brain's resistance to stress. Though it is sometimes used in brain supplements and nootropic stacks, schizandrol-A's possible brain benefits are only backed by early, weak evidence, making it hard to consider it a true brain-boosting nootropic.
St. John's Wort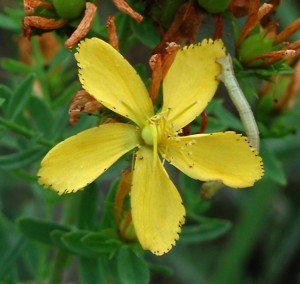 This herb with bright yellow flowers has been used for thousands of years: Ancient Greeks reportedly used St. John's Wort to repel "evil," an intriguing note given its popular modern use as a depression-fighter.
St. John's Wort has a complex botanical fingerprint that includes antioxidants, amino acids, and key active compounds called hypericin and hyperforin. They are theorized to work by modulating key brain chemicals for emotional balance, including dopamine, serotonin and GABA.
St. John's Wort is not a true nootropic, but its time-tested benefits for relaxation, positive mood, and emotional balance might help to support overall mental performance in some individuals.
Sulbutiamine
Sulbutiamine is a special synthetic form of Vitamin B1 (Thiamine) that joins two B1 molecules together to make a new fat-soluble compound. This process is believed to produce a B1 form that can more readily cross the blood-brain barrier and provides enhanced uptake and utilization by the brain.
Thiamine is involved in brain metabolism and neurotransmitter synthesis; it may help to keep brain cells energized and oxygenated. Deficiency can lead to neurological problems, brain degeneration, dementia and a breakdown of the blood-brain barrier. Low thiamine levels have also been implicated in alcoholic brain conditions.
Supplementing with an enhanced B1 form like sulbutiamine may help to fight brain degeneration, but this theory is not yet backed by strong evidence. Sulbutiamine's role as a nootropic is similarly unclear.
Taurine
Taurine is a semi-essential amino acid that is abundantly present in the brain. Taurine seems to influence brain energy, stabilize brain cell membranes and inhibit overactive brain cells. Taurine's "settling" effect extends to the sympathetic nervous system. It may also modulate brain receptors of the neurotransmitter GABA.
Taurine may be associated with nootropic benefits due to its use in popular caffeinated energy drinks. While its role in nervous system function is well-established, any brain benefits are backed by weak research, only. Evidence suggesting that supplemental taurine is difficult to transport into the brain further clouds its potential for mental performance.
Turmeric
This bright yellow root herb supplies an active ingredient complex called curcumin that may support brain health.
Indian populations have a relatively low rate of dementia and brain degeneration, with Alzheimer's occurring in about 0.7% of adults between the ages of 70-79, vs. 3.1% of Americans in that age group. This phenomena has been linked to Indians' high dietary intake — up to 3 g daily — of turmeric.
Curcumin, turmeric's potent antioxidant complex, helps protect the brain by neutralizing free radicals, soothing inflammation, and fighting amyloid protein clusters — all factors that contribute to brain degeneration and cognitive decline.
Unfortunately, curcumin is notoriously hard for the body to absorb. Some enhanced-bioavailability turmeric/curcumin forms show potential beyond long-range brain health, with one study showing fast-acting nootropic benefits for attention, memory and mood.
Tyrosine – Editor's Choice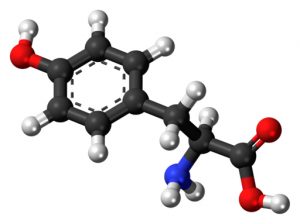 Tyrosine is an amino acid that is a major player in the synthesis of catecholamine brain chemicals including norepinephrine, epinephrine and dopamine.
The problem: Stress depletes tyrosine. This can deplete the various neurotransmitters that depend on tyrosine for synthesis. Supplemental tyrosine appears to restore key mental performance brain chemicals.
As a result Tyrosine uniquely boosts brainpower under stress via neurotransmitter support. It has been shown to enhance working memory and mental multitasking during sleep deprivation, extreme cold exposure, and combat training. It has also shown mental energy and alertness benefits, and is one of the few nootropics that's shown promise for ADD/ADHD.
Why we like it: Stress kills brainpower, and our modern hectic lifestyles deplete neurotransmitters. Tyrosine helps on both fronts, supplying direct neurotransmitter support that unlocks mental performance by bringing brain chemistry into balance. In supplements, Tyrosine appears to be more effective in the N-Acetyl-L-Tyrosine form (NALT), which is easier for the body to absorb and use. More on L-Tyrosine

Uridine
Uridine is an important "building block" compound that is converted by the body first to choline, and then to acetylcholine; it also signals for dopamine release, stimulates PC synthesis, and helps form neurites and synapses.
As a nootropic, uridine is lacking in clinical studies, although researchers have suggested it may be helpful in brain degeneration. Animal research shows Uridine may help with new learning, reaction time, and attention span.
Uridine is better for brain health when paired with choline. Citicoline  is a form of choline that naturally supplies both uridine and choline, making it a better supplement choice than uridine alone.
Valerian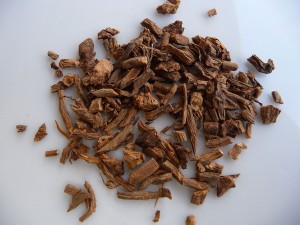 One of the oldest medicinal herbs, valerian has roots in Ancient Greece and Rome stretching back to 400 BC. Intriguingly, back then valerian was used as a sleep aid, which remains its most popular use today.
Valerian is also used as a mood stabilizer; it counters tension and stress while promoting relaxation. It works by fighting the enzymes that degrade GABA, thereby sustaining its activity and keeping blood levels high.
Limited human research shows that valerian fails to boost mental performance; if anything, its sedating properties may slow down cognition. However, it may indirectly help thinking due to its well-documented sleep benefits.
Vinpocetine – Editor's Choice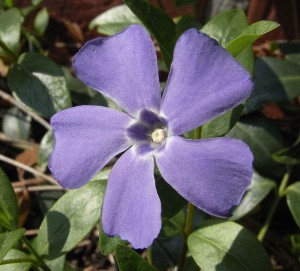 Vinpocetine is a synthetic nootropic compound that is derived from periwinkle plant. It is highly significant as a brain nutrient because it is one of the most effective cerebral circulation-boosters known to science.In boosting brain blood flow, vinpocetine helps oxygenate brain cells, flush away waste, and deliver nourishment to brain cells. Vinpocetine also supplies neuroprotective antioxidant and inflammation-modulating activity.
Vinpocetine's bio-activities support long-range brain health, but also appear to deliver more rapid nootropic benefits for memory performance. In those with brain injuries or who are in decline, vinpocetine has been shown to improve mental clarity, cognitive performance and overall quality of life.
Why we like it: Vinpocetine is a fascinating synthetic analogue of a botanical compound. Its power and potency is reflected in the fact that it is treated as a prescription drug, usually for Alzheimer's, in some parts of the world. Safe, well-researched, and effective, vinpocetine's brain circulation-boosting properties help it function as a nootropic on its own, but may also enhance the delivery of other nootropic nutrients. More on Vinpocetine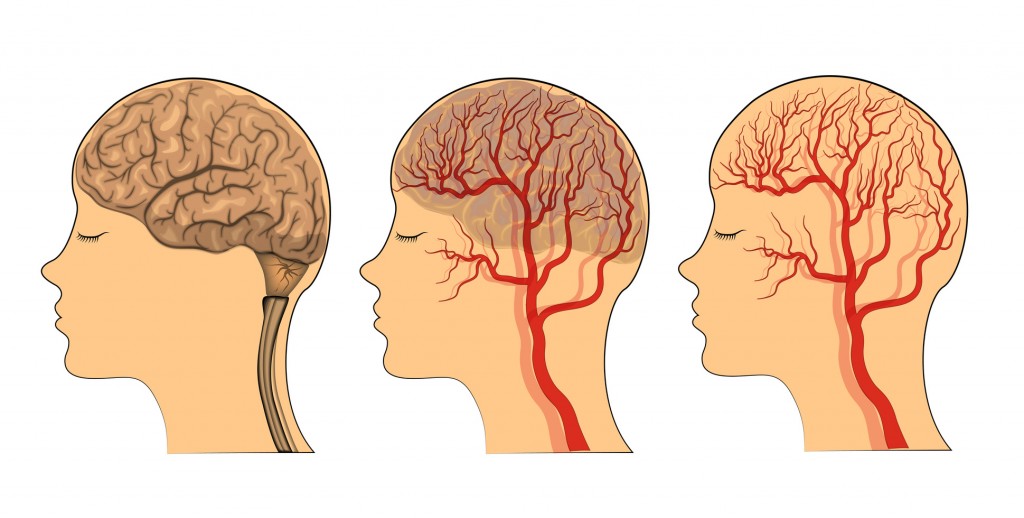 Vitamin B1 (Thiamine)
Also called Thiamine, Vitamin B1 is an important contributor to overall brain and nervous system health, with deficiencies known to lead to serious neurological complications. In adults, these deficiencies may manifest as poor cognitive performance; in developing brains of infants, low B1 levels have been linked to language learning delays.
One review suggested that B1 appears to "orchestrate" neurotransmitter performance, helping with their synthesis, release and breakdown. B1 has also been suggested to play a role in brain energy metabolism. Animal studies have suggested thiamine supplementation may help to preserve memory and cognitive function, but only in cases of deficiency.
Sulbutiamine is an enhanced form of B1 developed to improve its ability to cross the blood-brain barrier.
Vitamin B3 (Niacin)
Like other B-vitamins, B3 has drawn interest for its potential as a neuroprotective agent against brain degeneration and cognitive decline. Among other bio-activities, niacin is a nutritional precursor to NADH, which plays a key role in brain energy metabolism. In combination with choline, vitamin B3 also plays a role in synthesis of the brain chemical acetylcholine.
Early human research has suggested that B3 seems to maintain mental performance, and holds potential for warding off Alzheimer's and other forms of age-related cognitive decline. Since most adults over the age of 50 do not consume enough niacin from diet alone, supplementation makes sense as a "brain maintenance" strategy — although B3 is not a true brain-boosting nootropic.
Vitamin B5 (Pantothenic Acid)
This B-complex vitamin is a necessary ingredient in the synthesis of coenzyme-A, which goes on to assist in the formation of acetylcholine. Early animal research has suggested that vitamin B5 supplementation appears to preserve brain acetylcholine levels against the neurotransmitter-depleting effects of alcohol.
B5 has been studied for its potential (in high-doses, combined with other vitamins) to assist with ADHD, but research has not yet validated its use in this area.
Vitamin B6
Vitamin B6 is an important essential nutrient for both mental performance and overall brain health: It boosts & converts brain neurotransmitters, supports protective myelin nerve-sheaths, and shields brain blood vessels from homocysteine damage.
Many adults fail to get enough B6, and depleted levels have been associated with mood problems. Restoring healthy B6 levels has been tied to nootropic benefits for mental processing, information storage and emotional balance. Most supplements supply B6 as pyridoxine, but its "activated" form —  pyridoxal-5-phosphate (P-5-P) form — appears to be more potent and effective, especially as a brain health supplement. More on Vitamin B6
Vitamin B8
Also known as inositol, Vitamin B8 is an essential nutrient found throughout the body but especially concentrated in the liver, heart and brain. It plays a key role in brain cell membrane formation and function, serving as a precursor to phospholipids that make up neurons. B8's cell membrane role supports good cell-to-cell communication in the brain throughout the nervous system. Vitamin B8 also regulates function of many neurotransmitters, including serotonin.
While not necessarily a brain-booster, inositol may help overall cognitive function by promoting emotional health. Those who have been diagnosed with some mood disorders appear to have low levels of inositol; further, the vitamin-like substance has been suggested to assist with panic attacks, some forms of phobia, and obsessive-compulsive behaviors.
Vitamin B12 – Editor's Choice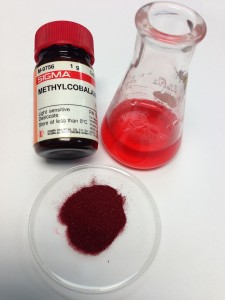 Vitamin B12 is a building block for myelin nerve sheaths, which surround and protect neurons throughout the central nervous system and brain. Like B6, it also helps keep brain blood vessels flexible and boosts neurotransmitters.With age, B12 levels naturally decline and B12 absorption becomes less efficient. As a result, up to 15% of adults over age 60 are Vitamin B12-deficient. This is important because low B12 levels are strongly correlated with Alzheimer's, brain tissue shrinkage and other degenerative brain concerns.
Methylcobalamin is a highly bioavailable and active form of Vitamin B12 that may be easier for adults over age 50 to absorb and utilize, potentially promoting greater brain health benefits than the plain, hard-to-absorb cyanocobalamin form of B12.
Why we like it: Vitamin B12 is so critical for brain health and nervous system performance, but age-related absorption challenges mean that older adults rarely get enough. Taking an advanced form of Vitamin B12 should be considered a "must" when it comes to supplementing for long-term brain health and peak cognitive performance.