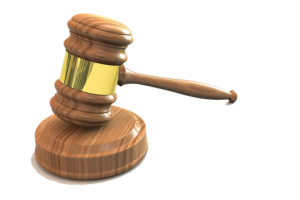 Put simply, the answer is: Yes-No-Maybe-ish.
Unfortunately, the complete answer isn't any less confusing or contradictory, but this article should help to decipher the methods of madness behind nootropic legality.
For the most part, nootropics found in supplements are safe and completely legal.
Where most of the confusion lies is in the legal classifications of nootropics. Considering that nootropics span a wide range of formats—from herbs to minerals to synthetic drugs—there isn't a one-size-fits-all definition for every nootropic.
State of Oregon vs. GNC
Mismatched understandings of certain nootropics can put retailers and consumers in an ugly legal bind.
Take, for instance, the recent Oregon State Attorney General lawsuit against GNC for:
"misrepresenting that various products that GNC sold in Oregon were lawful dietary supplements when in fact these products were adulterated and unlawful because they contained either picamilon or BMPEA, potentially dangerous ingredients that do not meet the legal definition of a dietary ingredient and may not be lawfully used in dietary supplements."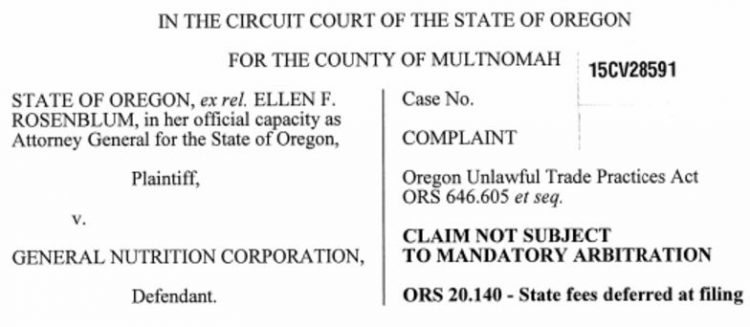 Under U.S. law, GNC can sell GABA and niacin supplements, but the line is crossed when picamilon—a synthetic fusion of GABA and niacin—enters their "natural" products.
Despite research that suggests picamilon has "extremely low toxicity and shows no allergenic or carcinogenic properties," the drug is unapproved by the FDA, and thus is considered dangerous to promote for human consumption.
On one hand, these safety measures are a huge relief: Theoretically, they hinder "potentially dangerous ingredients" from invading our products and diets.
On the other hand, they are incredibly confusing and stressful for manufacturers, retailers, and consumers to decipher.
On the other other hand, they can be counter-productive, and serve more as a wall between consumers and brain-healthy nootropics.
To understand how these legal systems work (and don't work), we'll have to take a look at their linguistic comprehensions of the almighty nootropic.
Drugs vs. Dietary Supplements
For manufacturers and retailers, labeling nootropics is just as much an issue of content as it is a wrestling of semantics. Under the Food and Drug Administration (FDA) Guidelines, nootropics are typically lumped into two categories: drugs and dietary supplements.
Drugs encompass a wide range from caffeine to cocaine, ibuprofen to insulin injections. The law defines them as "articles intended for use in the diagnosis, cure, mitigation, treatment, or prevention of disease" and "articles (other than food) intended to affect the structure or any function of the body of man or other animals."
Dietary supplement, on the other hand, is defined by the FDA as: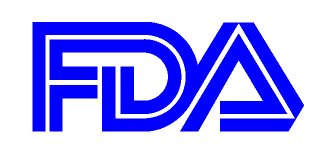 "a product taken by mouth that contains a 'dietary ingredient' intended to supplement or enhance the diet. The 'dietary ingredients' in these products may include: vitamins, minerals, herbs or other botanicals, amino acids, and substances such as enzymes, organ tissues, glandular, and metabolites."
Essentially, drugs are (non-food) compounds that induce physiological effects, whereas dietary supplements are a special sub-category of food. The vague, ambiguous nature of these definitions often sprouts a lot of confusion and contradiction—and in regards to nootropics, the line between "drug" and "dietary supplement" can be a bit blurry:
For instance, which category do we assign semi-synthetic nootropics that are artificially derived from natural herbs? Consider huperzine-A, an alkaloid that originates in Chinese Club Moss, but can only be produced in a lab. Or vinpocetine, which is lab-synthesized from periwinkle leaves. These nootropic "drugs" represent a grey-area unrecognized by many legal systems.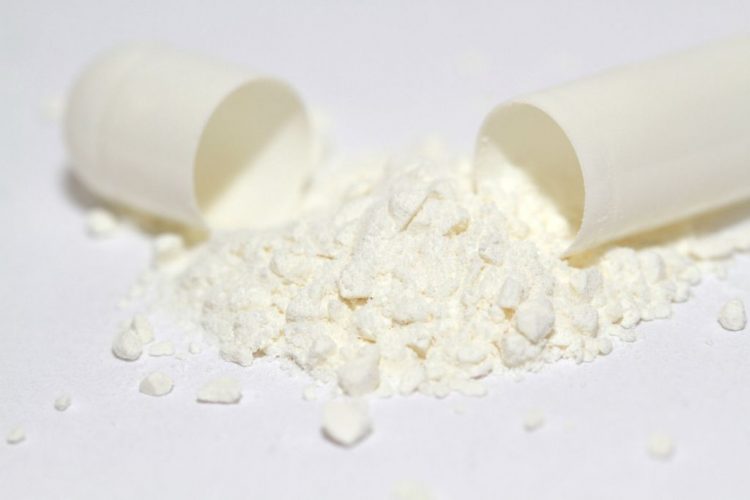 Legal vs. Regulated
But how does this labeling nonsense affect the BIG question: Are nootropics legal?
Whether a nootropic is a drug or dietary supplement determines the level of its regulation, which can affect its legality.  And the legality of a substance has to do with it being a "controlled" or "scheduled" substance under federal or state law:
Controlled substances are acquired by prescription—their use and distribution are monitored (controlled) by the government.
Scheduled substances are ranked by their risk of abuse—Schedule I drugs are high-risk (heroin, LSD, ecstasy) and Schedule V drugs are low-risk (Robitussin AC, Lomotil, Motofen).
In the U.S., most nootropics are not scheduled, and therefore not controlled.
This means there are no legal restrictions on owning and using them for personal consumption.
However, just because a substance is legal does not mean that it has been approved or regulated by the FDA. For instance, nootropics labeled as food or dietary supplements don't require any legal regulation. You're entirely free to consume them (albeit at your own risk).
Drugs that aren't regulated or haven't been approved by the FDA are also legal to consume, but these products are prohibited from claiming health benefits:
Racetams, for instance, can't be sold for "human consumption" in the United States. If you want to buy or sell Piracetam, Aniracetam, or Oxiracetam, then they have to be marketed as a "research compounds." The downside is that dosages and serving sizes aren't allowed on the labeling, which leaves a lot of consumers in the dark on how much can safely be consumed.
In a nutshell, nootropic "drugs" are considered unsafe for human consumption until proven safe, whereas nootropic "dietary supplements" are safe until proven unsafe.
Examples of Nootropic Nutrient Classifications

Common Nootropic Drugs
Common Nootropic Supplements
Piracetam
L-Theanine
Aniracetam
Bacopa Monnieri
Oxiracetam
Ginkgo Biloba
Pramiracetam
Citicoline*
Phenylpiracetam
Alpha GPC*
Picamilon*
Phosphatidylserine (PS)
Noopept
Ashwagandha
Sulbutiamine*
Rhodiola Rosea
Huperzine-A*
Lion's Mane
Vinpocetine*
Vitamin B6
Caffeine
Acetyl-L-Tyrosine
*These nootropics straddle the line between drug and dietary supplement, and, depending on which country you live in, they may be classified as either.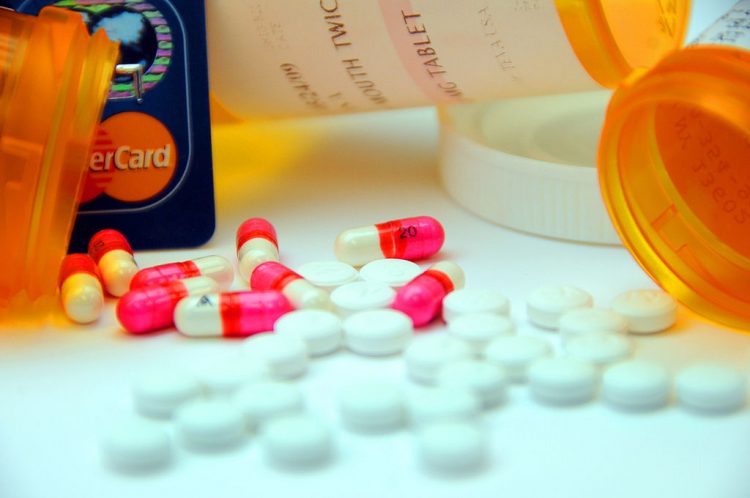 Regional Differences
In the U.S. of A., there are very few nootropics that require a prescription. Racetams, a popular nootropic category, as well as Noopept, Sulbutiamine, Citicoline, and other nootropic drugs are legal to purchase and use by anyone in the U.S.
However, the legal standards on these nootropics are not universally global:
Citicoline, which is a supplement in the U.S., qualifies as a prescription drug in many European countries.
Piracetam and Adrafinil are racetam-class nootropics only available by prescription in Russia, the UK and Australia
Mood-elevator SAMe is prescribed as a drug throughout Europe (often for depression)
Lab-derived from periwinkle herb, vinpocetine is prescribed as a dementia drug in Japan and some parts of Europe
All of the aforementioned nootropic dietary supplements are accessible in the U.S. without a prescription, and this seems to hold true in many other countries—however, it'd be wise to check the status on the few "line-straddling" nootropics as their classifications may differ from country to country.
Using Adderall without a prescription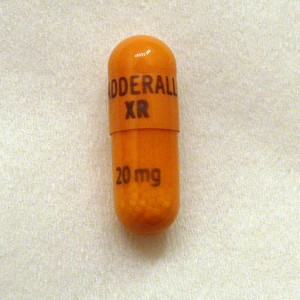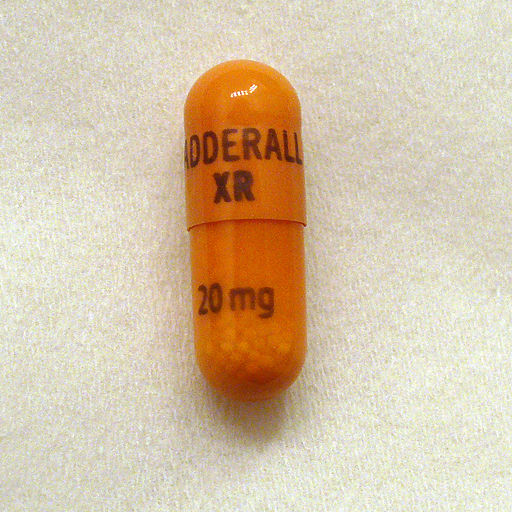 Adderall, Ritalin, and other so-called "smart drugs" are almost unanimously prescription-only, and are Schedule II ("high potential for abuse") drugs in the U.S. In 2012, over 116,000 people were sent to rehab for addiction to amphetamines like Adderall.Despite being a "controlled" substance, Adderall falls in the hands, mouths, and bloodstreams of thousands of non-prescribed users—most of whom are college students. Taking non-prescribed drugs is a felony and could grant you an expensive trip to jail.
While Adderall may technically be considered a nootropic, many who use it are now seeking natural alternatives with less addiction risks and side effects. Nootropic supplement manufacturers have responded by developing brain-booster stacks designed to promote focus and concentration.
Internationally Banned Nootropics in Sport
Soon after winning two gold medals in the 2003 World Championships in Paris, American sprinter Kelli White tested positive for modafinil—a wake-promoting stimulant intended to treat narcolepsy and other sleeping disorders.
As punishment she lost her medals, Paris prize money ($120,000), bonus money ($500,000), and Nike endorsement.
Despite a Schedule IV classification ("low potential for abuse"), modafinil makes the World Anti-Doping Agency's (WADA) "Prohibited List" for giving athletes a competitive edge on energy and cognition.
For the most part, nootropics banned from sport are pyschostimulants like modafinil. However, hormones such as DHEA are also prohibited. While DHEA is sometimes used as a nootropic, its status as a steroid qualifies it as a "performance-enhancing drug."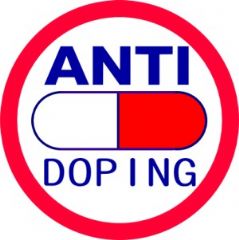 Modafinil
Adrafinil
Phenylpiracetam
Selegiline
DHEA
Amphetamine (Adderall)
Methylphenidate (Ritalin)
NOTE: WADA doping policies may differ from other national and local anti-doping agencies. For example, WADA demands that athletes refrain from these banned nootropics only during competition, while the NCAA prohibits their use "at all times."
Flat-Out Illegal
These you already know: LSD, marijuana, heroin, cocaine, methamphetamines… i.e. the "fun ones."
When you consider the medicinal origins of many illicit drugs, they were, and can still be considered (to some degree) nootropic. Granted, this now requires a very liberal definition of "nootropic," yet many modern researchers feel that these Schedule I and II ("unacceptable to high risk of abuse") substances may possess clinical value.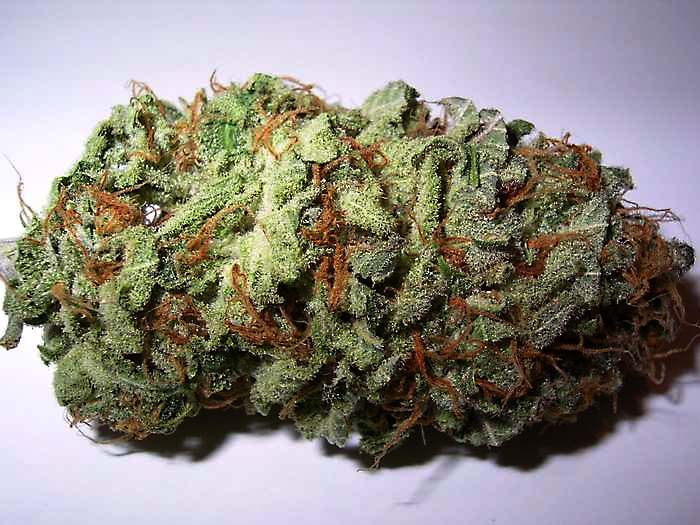 Regardless of any nootropic or clinical value, these drugs are (mostly) illegal for a reason: The risks of substance abuse and addiction (not to mention the heavy list of harmful side effects) are so high that anyone who is seriously looking to boost their brain health would seek healthier, legal, proven methods of doing so.
If you're looking to Steve Jobs it and LSD your way to the top, then the choice grounds down to your personal philosophy on success—not a genuine concern for your health.
Conclusion
If, after all this, you are unsure whether a particular nootropic is "unlawful" or not, check with your local food and drug agency.
Certain institutions post "Banned Substances" lists, so look out for those, as well, as they offer a good sense of what they'll be testing for on a drug test. The FDA.gov and Drug Enforcement Administration website are also helpful resources.
Ultimately, know what you're consuming. Learn the nootropic's composition, classification, and regulation, then find your answer from there. And don't settle for Yes-No-Maybe-ish.