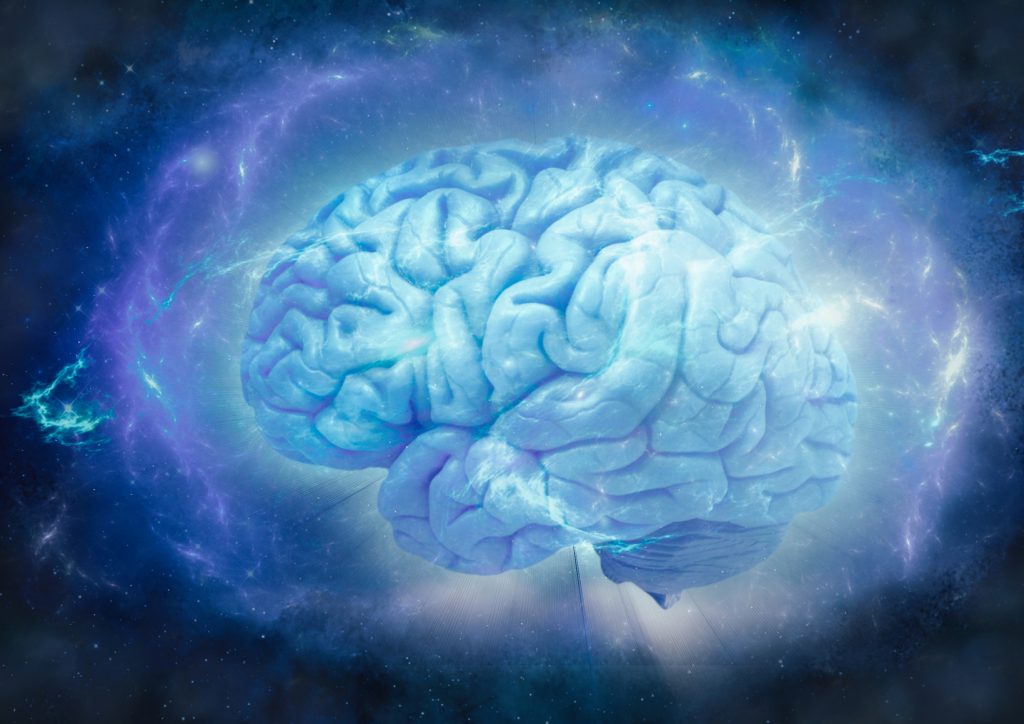 The human brain is a mystery. But it's increasingly clear that supporting the brain is key for overall health — while optimizing the brain may be the secret to getting the most out of life itself.
Nootropics may help. These natural or synthetic substances — also known as smart drugs, brain-boosters and memory-enhancers — are taken to help with recall, learning, mental energy, focus, mood and many other aspects of brain health and function.
As interest in brain biohacking has skyrocketed in recent years, so has interest in nootropics — at least according to Google Trends: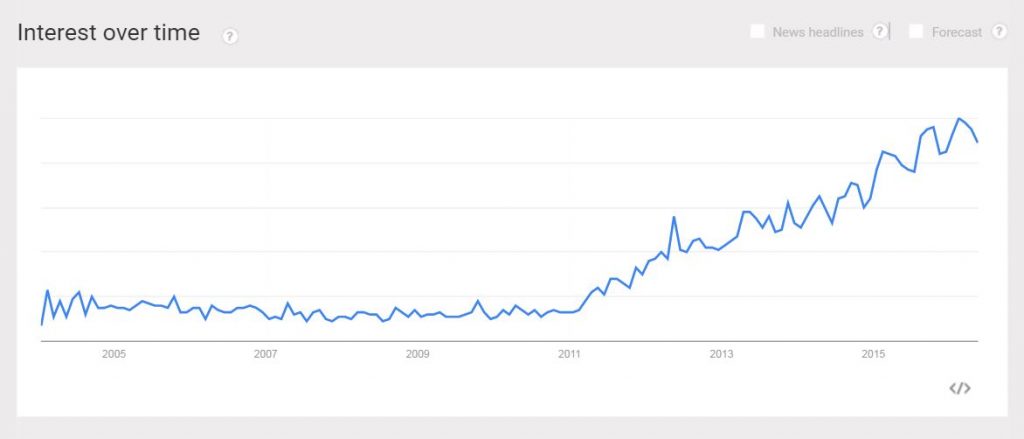 The nootropic category is expanding, too: Encompassing a broader array of brain-boosting compounds with more diverse bio-activities. As brain research intensifies, even more nootropics are being identified, and more brain benefits discovered, with each passing year.
In other words, the nootropic landscape is more complex than ever before.
This guide was developed to simplify nootropics with a brief, practical introduction on how they might work, which ones show the most potential, and how to best take them for brain-boosting results.
Nootropic Criteria
So which brain nutrients are considered nootropics? Here's where things get tricky: There's little agreement on what truly constitutes a nootropic nutrient.
Even Russian nootropic pioneers Corneliu Giurgia and Vladimir Skondia had conflicting ideas about what defined a nootropic. A few of the paraphrased areas they seemed to agree upon: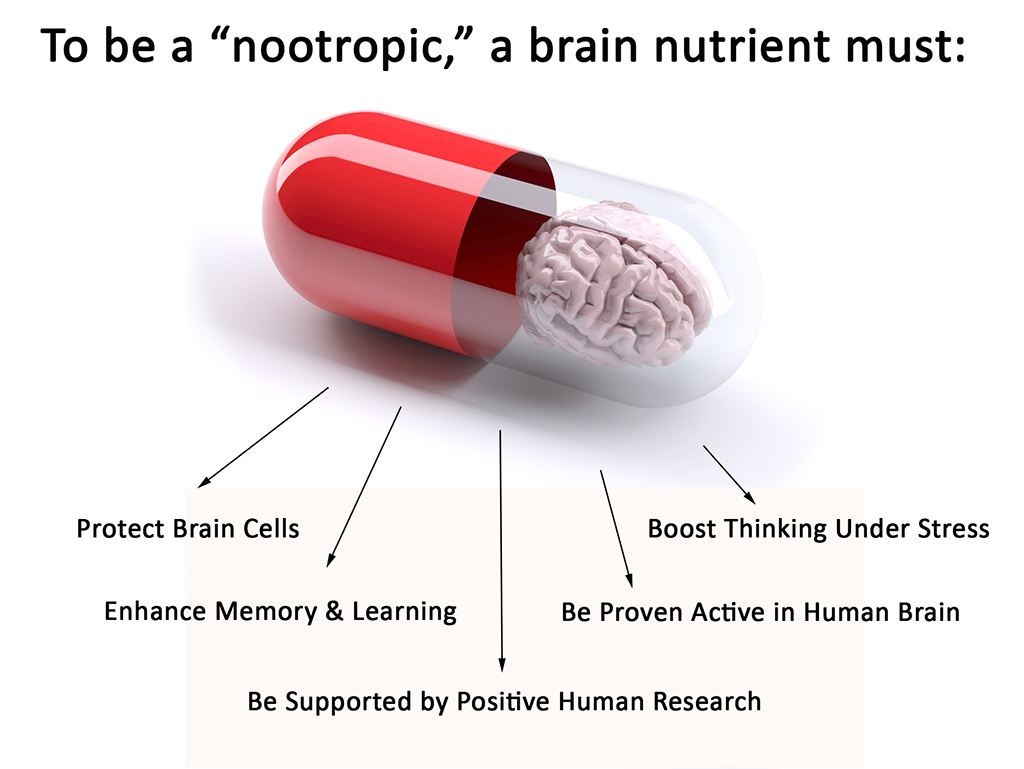 By the strictest definition, only a handful of nootropic nutrients exist.
However, most have a more flexible view of the term, and consider dozens of different compounds to be nootropic in nature — including many that are for brain health, but not mental performance.
Visit our
Nootropics List
for the complete range of brain-supportive nutrients, with the best performance-oriented nootropics highlighted.
Types of Nootropics
Herbal
Many of the most popular nootropics overall are herbal, including Bacopa, Rhodiola and Ginkgo biloba. When herbal nootropics are "standardized," their active ingredients — such as bacosides in Bacopa — are lab-isolated and presented in exact levels. Concentrated herbal extracts similarly enhance the potency of raw herbs, but are not as precise. Herbal nootropics are highly versatile, supporting brain function and mental performance in many ways.
Adaptogens
Adaptogens are a sub-class of herbal nootropics that we separate for their unique anti-stress mechanisms of action. Adaptogens target the body's endocrine system, where they neutralize stress hormones and stress responses. This helps the brain to "adapt" to all stressors; emotional, physical, toxic, environmental, etc. Nootropic adaptogens were used by Russian Olympic athletes and cosmonauts to enhance physical performance and maintain focus, clarity and sound reasoning under the most stressful of conditions.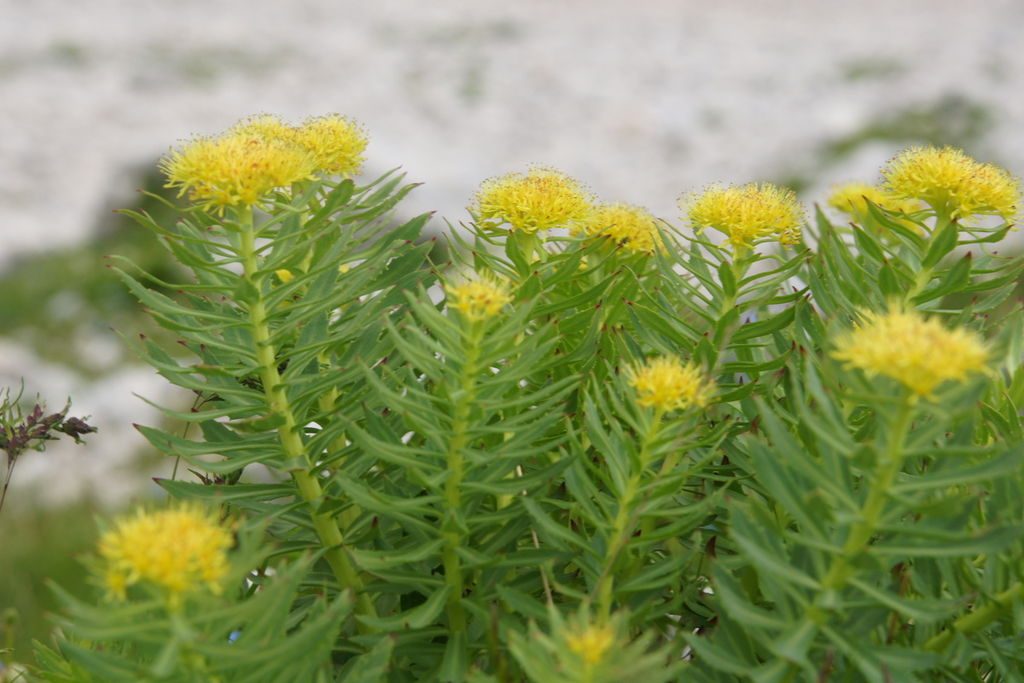 Synthetic Supplements
Here's where things get a little more complicated, in terms of nootropic legality. In some cases, a nootropic compound that is found in plants may be synthesized in a laboratory, yielding a synthetic analogue of the original botanical. Two prominent examples are vinpocetine and huperzine-A. Because they walk the fine line between synthetic and botanical, in some countries they are regulated as drugs and you need a prescription to take them.
Synthetic Drugs
While nootropics are generally associated with over-the-counter supplements, they technically also include pharmaceutical drugs that have been prescribed by a doctor. Adderall and other pharmaceuticals are increasingly prescribed to help both children and adults who have attention problems. Nootropic drugs have an advantage of clinical proof in premarket testing, but also have notable disadvantages of side effects and addiction concerns.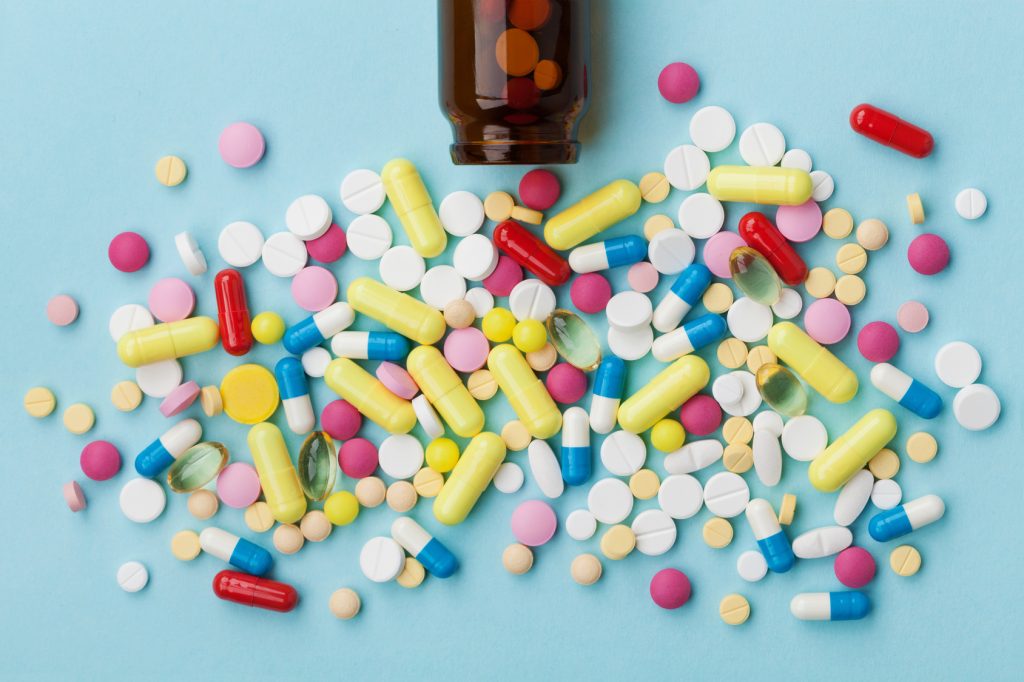 Racetams
This class of nootropics originated in Russia in the 1960s, and now includes no less than 19 different brain-boosting compounds that all share a similar molecular structure. Piracetam may be the most well-known racetam nootropic. Although the United States FDA is not a fan of racetams, these compounds have for the most part been shown to be safe, well-tolerated and beneficial. Developed to both boost mental performance and assist with age-related cognitive decline, racetams appear to have far-reaching benefits for overall healthy brain function.
Phospholipids
Phospholipids are a special types of fats that are associated with nootropic benefits and have important roles in brain cell formation. Some phospholipids taken for brain health include phosphatidylcholine, phosphatidylserine, Citicoline, Alpha-GPC, and DHA. Sourced from egg yolks, soy, sunflower, cold-water fish, and animal organs, phospholipids seem best suited for helping to build and repair brain cells. Some Play an especially important brain health role in supporting fluid, peak-performing brain cell membranes.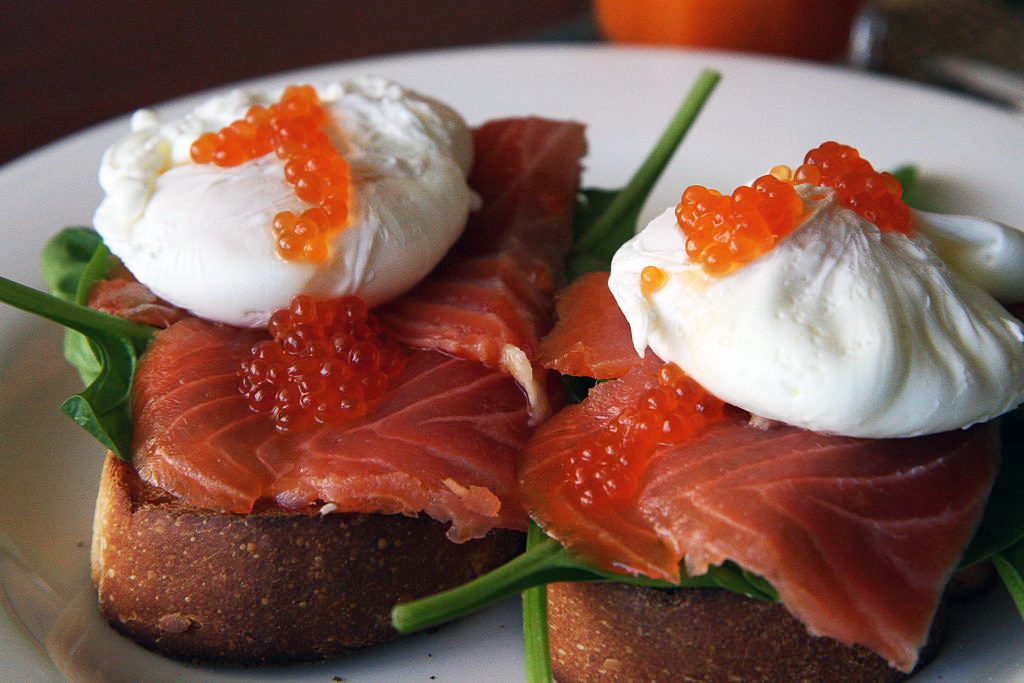 How do Nootropics Work?
Science doesn't yet know exactly how nootropics work. But research has identified several different bio-activities by which nootropics might enhance brainpower.
The best nootropic compounds may promote several of these bio-activities at once. By combining nootropics into stacks, some supplements can effectively boost many aspects of cognition.
Research has suggested that nootropic nutrients appear to:
Enhance Brain Energy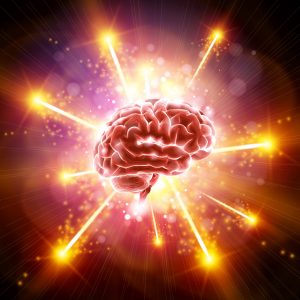 The human brain is an energy-intensive organ, consuming about 20% of the body's power supply.
When the brain doesn't get the oxygen, circulation and nourishment it needs, its energy levels may decline — leading to brain fog, slow thinking and mental fatigue.
Nootropics can help brain energy metabolism by:
Delivering more oxygen to brain cells that's burned for energy
Improving mitochondria efficiency and structural integrity
Funneling fatty acids into brain cells to be burned as fuel
Better brain energy appears to translate to diverse mental performance enhancements, including improved brain energy, attention, processing speed and focus.
Nootropics for Brain Energy
Citicoline – Shown in human research to boost brain energy metabolism by 14%
PQQ – Emerging antioxidant nootropic with unique mitochondria-optimizing activity
NADH – Sparks brain ATP energy; shown to help Chronic Fatigue Syndrome brain fog
Increase Brain Chemicals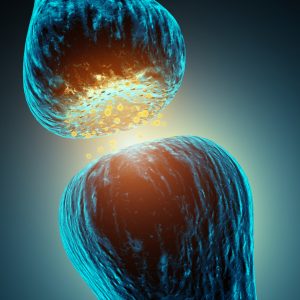 Brain chemicals, also called neurotransmitters, are substances that carry information from one neuron to the next. Neurotransmitters serve many purposes in brain & body, including regulating all forms of thinking and all types of mindsets.
Many nootropics can influence neurotransmitters in many ways, making this one of the most evidence-backed areas of nootropics' cognitive bio-activity. Nootropics help to improve neurotransmitter status by:
Supplying building blocks for synthesizing brain chemicals
Sending signals that trigger the release of brain chemicals
Protecting and sustaining brain chemicals in the bloodstream
| | | |
| --- | --- | --- |
| Neurotransmitter | Mental performance | Associated Nootropics |
| Acetylcholine (ACh) | Memory, cognition | Aniracetam, Huperzine-A, Citicoline |
| Dopamine (DA) | Mood and motivation |  L-Theanine, L-DOPA, NADH |
| Serotonin (5HT) | Relaxation, feeling good |  5-HTP, Vitamin B12, Tryptophan |
| Norepinephrine (NE) | Attention & intense focus |  Vitamin B6 (as P5P), L-Tyrosine |
(Click here for full chart and more on neurotransmitters)
Targeted nootropic supplementation for neurotransmitters can affect virtually all aspects of brain performance. The right ones in combination can help mood, mental clarity, memory formation, motivation and more. Neurotransmitters are also closely tied to long-range brain health.
Some other nootropics for brain chemicals:
Bacopa monnieri – better when standardized to active bacosides
Acetyl-L-Carnitine – Needed to synthesize acetylcholine
B-Complex – Especially B6 as P-5-P and B12 as methylcobalamin
Boost blood flow to the brain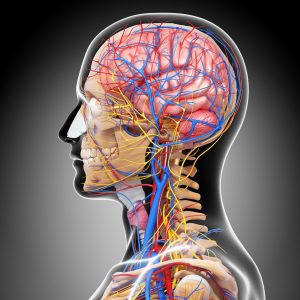 Peak circulation promotes peak brainpower, and is a hallmark bio-activity of some of the best nootropics. Healthy cerebral circulation helps flush the brain of toxins while supplying energizing oxygen and brain nourishment.
Impaired cerebral circulation, on the other hand, is considered a major brain health risk factor, implicated in everything from strokes to age-related cognitive decline, especially as vascular dementia.
Nootropics boost bloodflow to the brain in several ways:
Signal for Nitric Oxide to open and relax blood vessels
Protect cerebral blood vessels from homocysteine & oxidation
Support flexible, supple brain blood veins, arteries & capillaries
Brain circulation ties to direct mental performance benefits, especially for memory, whole also supporting long-range healthy brain aging.
Brain circulation-boosting nootropics include:
Ginkgo biloba – Ancient tree extract is legendary for boosting brain circulation
Vinpocetine – Shown in clinical trials to boost brain circulation several times over
Citicoline – One animal study showed it boosted brain circulation by 35%
Regenerate Brain Cells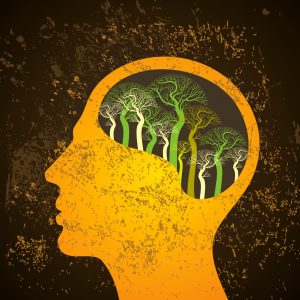 The brain is capable of regenerating brain cells, a process known as neurogenesis. Some nootropics provide the nutritional building blocks, cell energy and nerve stimulation that are needed for robust neurogenesis. These same nootropics help with brain cell maintenance, cell membrane repair, and brain plasticity.
Structural support of brain cells is mostly linked to better long-term brain health and slower, milder age-related cognitive decline, and some researchers have suggested regenerative nootropics may be useful in "reversing age-related changes in the brain."
Some Nootropics for brain regeneration include:
"Tune" Brain Waves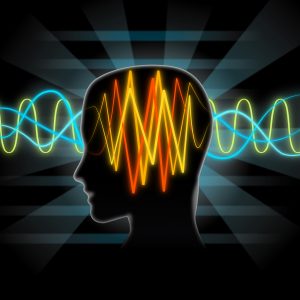 Have you ever seen an EEG (electroencephalogram) machine with dozens of electrodes connected to someone's head? Among other uses, EEG testing measures Brain Waves (neural oscillations if you want to get fancy).
Different brain wave frequencies–Alpha, Beta, Delta and Theta–reflect different mental states. In theory, by modulating these frequencies, nootropics can "fine-tune" the brain for specific mindsets.
How do nootropics help brain waves? Evidence suggests they might increase the Alpha frequency, promoting a feeling described as "wakeful relaxation." This state is perfect for calm & clear thinking, creativity and peak work productivity.
Brain wave nootropics include:
L-Theanine – Shown to boost Alpha waves without inducing drowsiness
Oatstraw – Shown to alter EEG readings and promote cognitive performance
Strengthen brain's resistance to stress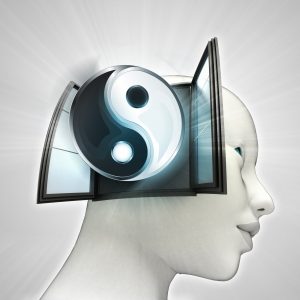 A stressed-out brain can make bad decisions, be absent-minded, and easily take a nosedive into mental fatigue and negative moods.
A special class of herbs known as adaptogens can unlock peak mental performance by strengthening the brain's resistance to stress–especially in high-intensity, pressure-filled, and highly competitive scenarios. Other nootropics help to reverse stress's brain chemical impact on the brain.
Stress-resistance nootropics include:
Rhodiola rosea – Root adaptogen herb for mind-body strength
Bacopa – Versatile adaptogen with broad nootropic activity
L-Tyrosine – Replenishes neurotransmitters depleted by stress
Protect brain cells
Free radicals — unstable compounds that smash and damage brain cells — create oxidative stress that causes brain degeneration, especially Alzheimer's and dementia. Irregular protein clusters called amyloids are another brain health risk factor.
How do nootropics protect the brain? Usually they are antioxidants, which can neutralize free radicals. Some other nootropics can block the formation and slow the progression of amyloid proteins.
These nootropics are not known for boosting mental performance until you get older, at which point (in theory) a well-protected brain will better retain its youthful performance and sharp memory.
Neuroprotective nootropics include:
Pterostilbene – Blueberry-derived antioxidant that fights brain aging
Curcumin – Turmeric's active anti-amyloid & antioxidant compound
CoQ10/Ubiquinol – Unique "energizing antioxidant" duo for brain longevity
Nootropic Benefits
The above nootropic bio-activities may combine to affect thinking in many ways, potentially influencing virtually all aspects of brainpower. Following is a sampling of just some of the brain health and cognitive benefits that have been associated with nootropics, based on their biological activities, human clinical research, and general reputation.
Memory
Research has suggested nootropics may help long-term memory, short-term memory, working memory, free recall and other aspects of memory performance. Most nootropics in this category are associated with protecting memory against age-related brain degeneration — which in turn may promote better quality of life in elderly populations, especially those who already have some degree of dementia.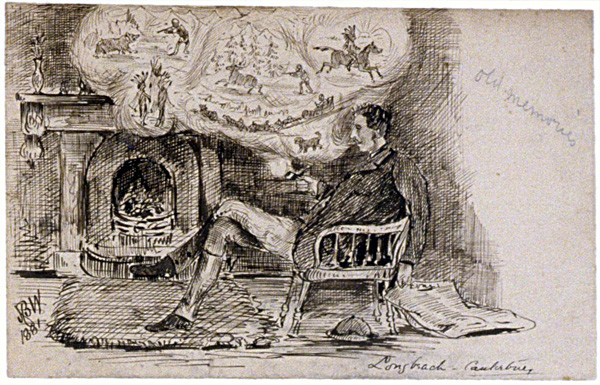 Focus, Concentration & Attention
According to the Catecholamine Hypothesis, neurotransmitter imbalance causes attention problems. Nootropics that target norepinephrine, epinephrine, and dopamine may help people maintain attention, focus and concentration. Phospholipid, antioxidant and botanical brain nutrients have also shown potential for helping with concentration, "focused attention" and attentional performance.
Mental Energy
Active, energized thinking is a big part of mental performance. Nootropics may help; some have been shown to enhance frontal lobe bioenergetics, improve mitochondrial energy in brain cells, and significantly increase glucose metabolism within the brain. Notably, the nootropic NADH is one of only two compounds (the other being magnesium) suggested in clinical research to help clear the brain fog associated with Chronic Fatigue Syndrome.
Mental Performance Under Stress
Stress is a mind killer, wreaking havoc on the endocrine system and brain chemical balance in a way that can seriously disrupt mental performance. Human research has shown that some nootropics can help to boost cognitive performance and vigilance (readiness for action) under intensely stressful situations, such as extreme cold exposure or ongoing exposure to loud noises.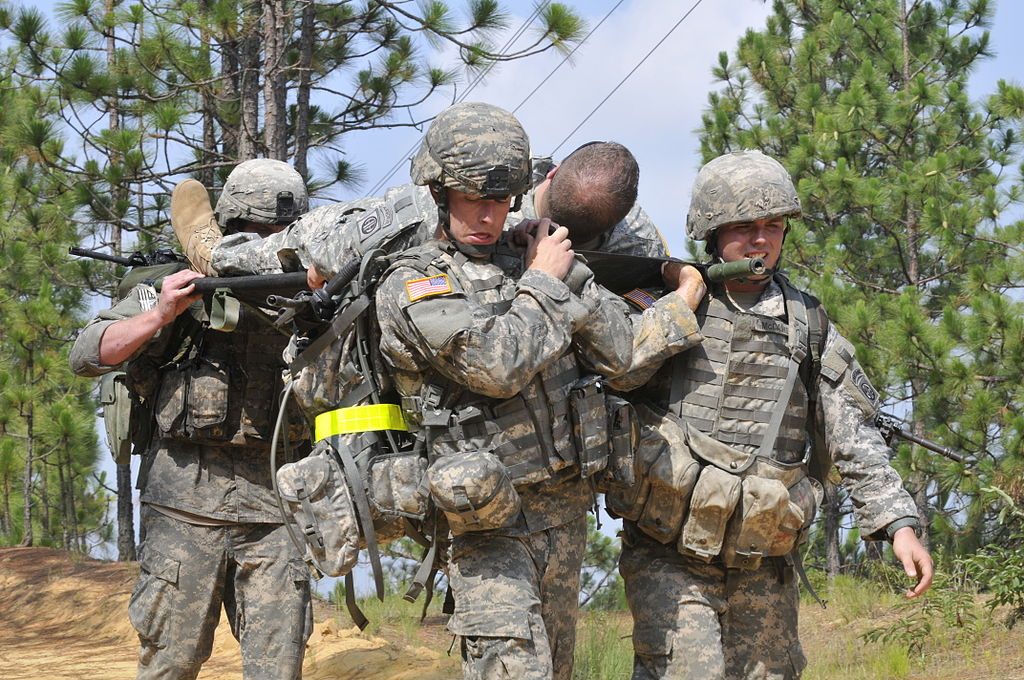 Mental Processing
Mental processing is a blanket term for many facets of cognition, including mental agility and speed-of-thinking. Nootropics have been shown to improve some of these higher-order cognitive functions, with positive results shown in human research as accelerated mental processing.
Learning, Studying & Knowledge Retention
This category of nootropic benefits combines aspects of brainpower including memory, focus, and stress resistance. Evidence has suggested that some nootropics appear to slow the rate of newly acquired knowledge being forgotten, which would help students and learners. One branded nootropic has been shown to boost the activity of the brain's "learning and memory circuits," further supporting studying and academic performance.
Creative Thinking
Nootropics may help to foster a creative mindset in a number of ways. While mood, relaxation, and calm can all indirectly enhance creativity, brainwave-oriented nootropics seem to do so in a more direct manner — tuning the brain to the Alpha brainwave frequencies that are most prominent during relaxed, creative thinking and positive moods.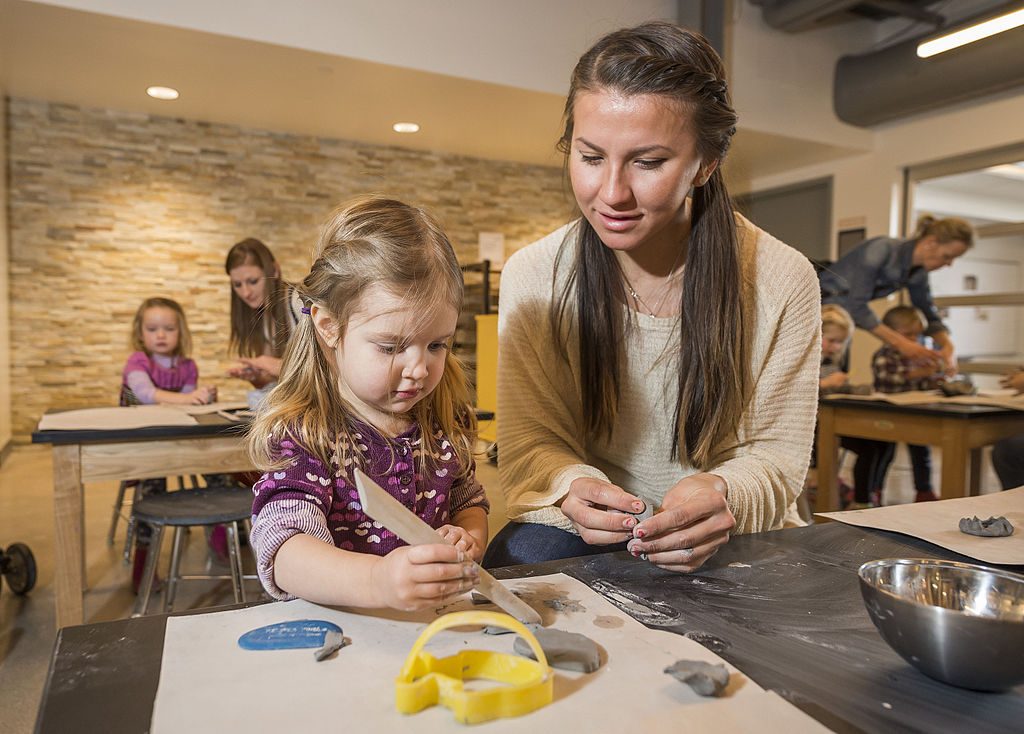 Anxiety, Depression & Mood
Nootropics may help with mood imbalances that can have a negative impact on thinking in general. Human research suggests some of these nootropics support emotional balance and cognitive performance to improve human relations & social life (in elderly populations), promote mood elevation & psychological well being, and ease symptoms of anxiety without sedation.
Language & Communication
Some nootropics have been suggested to help with language skills, communication ability, verbal memory functioning, and language reading, writing & comprehension.
Motivation & Drive
Low levels of the neurotransmitter dopamine have suggested links to malaise, lack of drive, and missing motivation. In theory, nootropics that help to promote healthy dopamine levels — such as Vitamin B-6 as P-5-P and L-Tyrosine may help. Phosphatidylserine is another nootropic that has been shown to help with motivation and initiative in elderly populations.
Brain Aging
Many of the above benefits can help maintain overall cognitive function during the aging process. Specific nootropics have been shown in human research to help improve mental processing in cases of mild age-related cognitive impairment.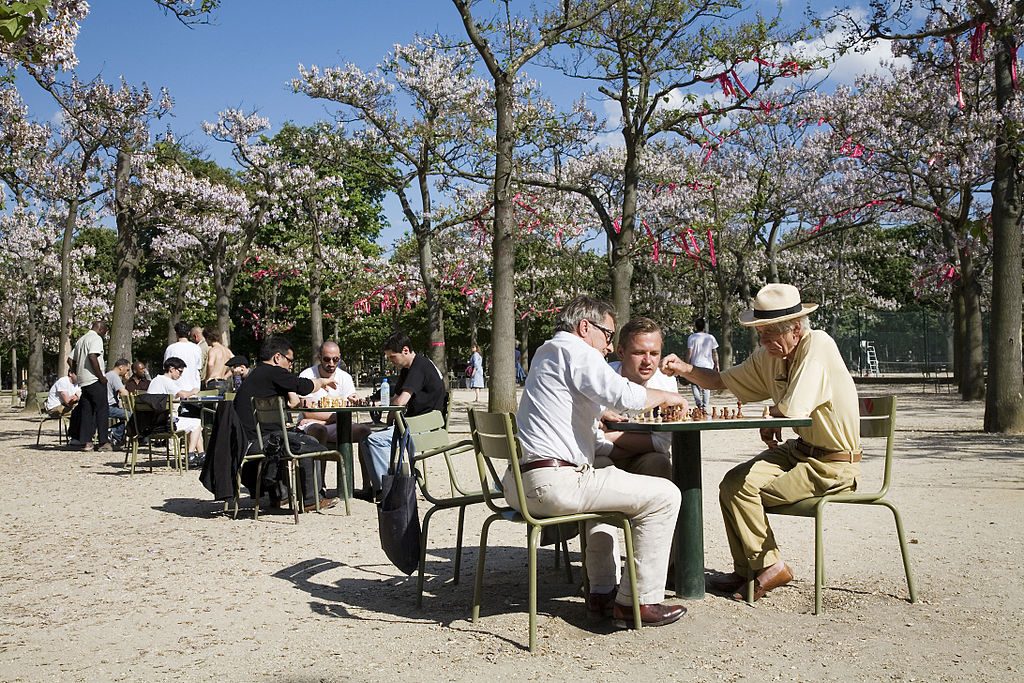 Are Nootropics Legal?
Most nootropics are legal. But the law that governs this may change from country to country. Nootropics tend to be made illegal if they are deemed to be too similar to drugs — which typically means synthetic and analog nootropics.
Pharmaceutical drugs taken without a prescription also cross the line into illegal territory. Sometimes for nootropics formula is legal, but the language used to market it is not — claiming that a nootropic prevents a brain disease, for example, would be a violation. Nootropics may also be considered banned substances, adding another layer of illegality.
Legality of nootropics is a complicated subject, but overall, the vast majority of nootropics presented a nutritional supplement are safe and legal to use. More on nootropic legality
Do Nootropics Have Side Effects?
By strict definition, in order to be "nootropic" a compound must be safe and free of side effects. For the most part this is true — although some nootropics may come with side effects, depending on individual tolerance.
Caffeine, which is used in some nootropic formulas (though we do not consider it a true nootropic), boosts alertness but may have side effects for irritability, nervousness, jitters and sleep disruptions. Pharmaceutical nootropics may have a much longer list of side effects, but that's also because they have been extensively studied in pre-market human clinical trials to demonstrate safety.
For many nootropics, there is simply too little clinical research to definitively know whether there are associated side effects or not. But some are backed by a long history of safety and tolerability that may serve as anecdotale evidence. More on Nootropic Side Effects
What is Nootropic Stacking?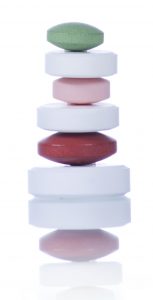 Stacking refers to the process of combining different nootropics into a formula that has greater brain-boosting effects than the sum of its parts. Some stacking strategies for nootropic compounds:
Combining nootropics that address the same aspect of mental performance via separate brain pathways, which may have a multiplying effect.
Combining synergistic nootropics. Some compounds amplify & enhance each other's brain-boosting activity
Combining complementary nootropics. Separate from synergy, some nootropic nutrients seem to complete others and work well together.
The brain's complexity — as well as the sheer number of different ways the entire spectrum of nootropics can enhance the brain — have made the nootropic stacking a popular strategy for boosting brainpower.
Stacking is like a hobby for some nootropic users. By purchasing many powder-form nootropics and filling their own capsules, these advanced brain bio-hackers can customize any stack they want, try limitless nootropic combinations, and use trial and error to figure out what works best for them.
For those who don't want to deal with measuring powders and filling capsules, there are many pre-made nootropic stacks on the market. These supplements don't allow customization — some don't even show dosages — but they offer advantages in ease-of-use, and in some cases, price.
Despite the appeal of stacking, single-ingredient nootropic supplements are still highly useful. Some brain bio-hackers will start with one premade nootropic stack and then build  upon it — adding single-nutrient "boosters" in the areas where they want extra brainpower.
Classic Nootropic Stack: Caffeine+L-Theanine
L-Theanine + Caffeine is an example of complementary + multi-pathway nootropic stack. They are better together because L-Theanine helps to reduce caffeine jitters — effectively enhancing caffeine — while also boosting alertness on a separate pathway than caffeine. It's a simple example, but L-Theanine+Caffeine exemplifies what stacking is all about.
What is the Best Nootropic?
This is a hard question to answer, because it depends on what kind of brainpower you are trying to improve. Some nootropics are better for memory; some are better for focus. Some are easier to tolerate, with a stronger record of safety. And some nootropics work right away, while others are intended for long-term brain support. The best nootropic is relative to the person who is taking it. But if we had to choose:
Best Individual Nootropic
Citicoline as Cognizin. If you're going to take only one nootropic, this is our recommendation. Citicoline benefits the brain in many different ways, enhancing may types of brainpower. Further, it splits into choline and uridine, making it a two-in-one nootropic.
Best Premade Nootropic Stack
We like Mind Lab Pro. Citicoline is a lead ingredient, but the formula also hits good dosage on several other nootropics including L-Theanine, N-Acetyl-L-Tyrosine, Lion's Mane, and Phosphatidylserine. It's a well-designed "whole brain" nootropic stack for versatile & flexible brainpower.
Conclusion
Brainpower is the universal force behind all that we achieve in life.
Brainpower starts our lives with a sense of wonderment at the world that segues into academic performance: Studying, learning, amassing knowledge and choosing a life direction. As we grow into professionals, brainpower fuels our career success, regardless of occupation.
Brainpower also helps personal endeavors: Creativity and self-expression; competing to the fullest in games and sports; and communicating with loved ones and friends. Finally, in older age, brainpower allows us to participate in life fully and appreciate Quality of Life.
The recent surge in brain interest reflects our understanding that brain health influences every moment of our existence. And now, many are seeking to boost their brains in any and all ways possible, in order to stay sharper, longer.
Nootropics are emerging as reliable contributors to peak mental performance. The best of them are well-supported by clinical evidence, offering far-ranging brain benefits while remaining safe and well-tolerated. As part of an overall lifestyle strategy designed to promote brain health and function, intelligent supplementation with the right nootropics simply makes sense.