Valerian potentially supports mental function by promoting sleep and reducing anxiety.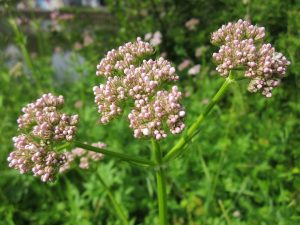 Valerian is a herb that has been used for thousands of years given its proposed beneficial effects on sleep, anxiety and cognitive function. Although it is not a direct nootropic, it could indirectly improve brainpower through promoting healthy sleep and anxiety reduction, which have been suggested to stem from its ability to:
Modulate GABA receptors. Valerian can potentiate GABA receptors, which respond to GABA, the primary inhibitory neurotransmitter in the human brain.
Provide neuroprotective effects. These effects seem to protect neurons from cell death in specific dopaminergic cells.
Overview
Valerian, also known as Valeriana officinalis, is a herb of the honeysuckle family (Caprifoliaceae). It was considered to be a member of the Valerianaceae family before this family was merged with honeysuckles. Valued for its ability to help with sleeping disorders such as insomnia, valerian has been used for its medicinal properties as far back as ancient Rome and Greece.
Although it is native to Europe and Asia, it was eventually introduced into North America and its roots are now commonly used in over-the-counter supplements that come in the form of tablets, capsules, liquid extracts and teas. In addition to being promoted as a way to support healthy sleep, modern valerian supplements are also touted for reducing anxiety and promoting positive mental function.
How Valerian Might Boost Cognitive Performance
Valerian is not a direct nootropic, and current research suggests that its action on the brain might lead to sedation, something that slows down mental performance. However, when this sedation is used to promote sleep or reduce anxiety, it could act as an indirect brain booster.
Modulation of GABA receptors
GABA is the primary inhibitory neurotransmitter in the brain and activation of its receptors leads to a decrease in neural activity in the brain. Many prescription sleeping and anxiety medications, such as benzodiazepines and Z-drugs, act on GABA receptors and ultimately lead to an increase in GABA activity, which reduces anxiety and promotes sleep. Other nootropics such as phenibut and picamilon have also been shown to affect GABA activity.
Research has shown that valerian is a potent modulator of the GABA(A) receptor1, although data shows that it can both promote and inhibit activity at these receptors.2 For the promotion of healthy sleep and anxiety, valerian would have to promote activity at GABA(A) receptors, much like benzodiazepines. The lack of conclusive evidence confirming the exact action of valerian at these receptors is the reason that its effectiveness for promoting sleep and reducing anxiety is still not certain.
Neuroprotective effects
In human research, valerian compounds have been shown to prevent cell death in dopaminergic neuroblastoma cells3. Dopamine is an essential chemical in the human brain for mental performance, and valerian's protective effects on dopaminergic cells support the idea that it could promote mental function.
Valerian Benefits for Cognitive Performance
As mentioned above, valerian's potential for boosting cognitive performance lies in its action on sleep and anxiety. Despite conflicting evidence, the positive studies that do exist prompt many to use it as a supplement. Research has shown its effectiveness for improving sleep disorder symptoms in women experiencing menopause45.
However, although other studies have shown that valerian increases sleep quality and decreases the time needed to fall asleep, small sample sizes prevent the data from being clinically significant. As such, the effectiveness of valerian in supporting healthy sleep is still not certain.6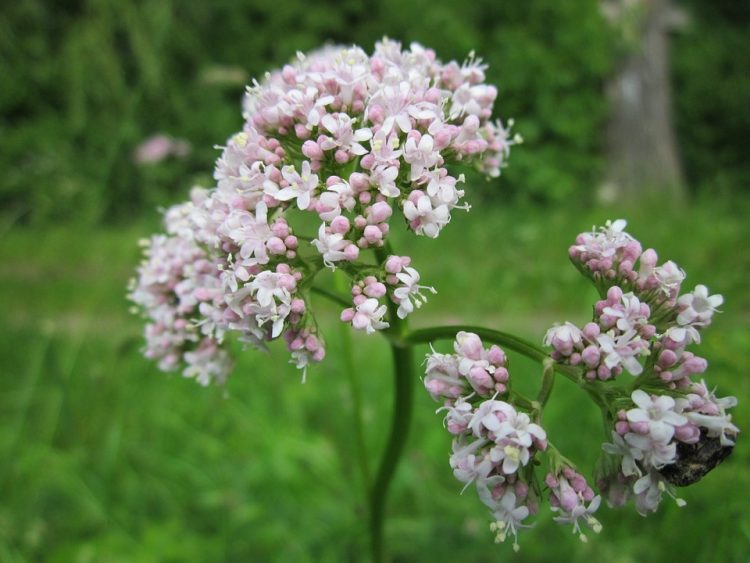 Research
Animal Research
Inhalation of valerian shows potential for improving sleep
Using various odorants, researchers determined whether inhaling each one affected the sleep quality of rats. The compounds examined in the study were jasmine, lemon, lavender, clove, peppermint, rose, pine, sandalwood, ylang-ylang and valerian. The results revealed that rats that inhaled rose and valerian experienced longer sleep when it was induced by pentobarbital. However, electroencephalogram (EEG) data revealed no statistically significant changes in sleep in rats that inhaled rose, while a statistically significant effect on sleep was observed in those that inhaled valerian. Analysis of GABA levels revealed that rats that inhaled valerian experienced an increase in GABA activity due to lower levels of an enzyme that breaks it down.
The results suggest that inhaling valerian might improve sleep through its action on the GABA transaminase enzyme, leading to an increase in GABA activity. Further research should examine the potential benefits of inhaling valerian for improved sleep, as the current study "is the first medical report suggesting that the inhalation of valerian may enhance the sleep."7
Human Research
RCT concludes: Not enough proof to certify Valerian helps anxiety disorder
In a randomized controlled trial (RCT), a group of 36 patients with varied anxiety disorder symptoms including social anxiety disorder, post-traumatic stress disorder (PTSD), and obsessive-compulsive disorder (OCD) was tested to compare the effects of valerian, diazepam, and placebo. In the 4-week pilot study, the drugs were administered with no particular dosage pattern. Results stated that the HAM-A scores for the valerian group had no major differences as compared to both placebo and diazepam groups. However, the STAI-Trait scores revealed that the diazepam group saw major improvement in the anxiety disorder signs than the valerian and placebo groups.
Researchers concluded, "Since only one small study is currently available, there is insufficient evidence to draw any conclusions about the efficacy or safety of valerian compared with placebo or diazepam for anxiety disorders." They further elaborated, "RCTs involving larger samples and comparing valerian with placebo or other interventions used to treat of anxiety disorders, such as antidepressants, are needed."8
EEG recordings reveal NEURAPAS® effects with no cognitive impairment
In a randomized and placebo-controlled study, a group of sixteen female & male study subjects in good health was given NEURAPAS® to see its effect on the electrical activity of the brain. After the administration of NEURAPAS®, the subjects were given tests at one half-hour, 1.5 hours, 3 hours, & 4 hours to record the EEG timeline through six-minute eyes open baseline recording, along with the performance of five-minute three cognitive (d2 concentration, mathematical, memory) tests . The data was evaluated from seventeen electrode positions in the presence of six frequency ranges through the discriminant analysis to compare the active drug action and placebo for the recordings. It was noted that NEURAPAS® effects are quite similar to the Fluoxetine's effects with no mental impairment.
Researchers concluded, "Analysis of the neurophysiological changes following the intake of NEURAPAS® balance revealed a similarity of frequency changes to those of calming and anti-depressive drugs on the EEG without impairment of cognition."9
Flexible-dose valepotriates may reduce psychic symptoms of anxiety
In this flexible-dose, randomized, placebo-controlled double-blind pilot study, researchers determined the anxiolytic effects of valepotriates, the major components of valerian extract (Valeriana officinalis). 36 outpatients suffering from generalized anxiety disorder were randomly placed in one of three four-week treatments: valepotriates (81.3 mg average daily dose), diazepam (6.5 mg average daily dose) or placebo. Prior to each treatment was a two-week washout period where no treatment of any kind took place. While valepotriates showed no effects in terms of the group's baseline or change in baseline on the HAM-A (Hamilton anxiety scale) or state-trait anxiety inventory (STAI) trait, the valepotriates group exhibited a significant reduction in the psychic section of the Hamilton anxiety scale.
Researchers reported that the data "suggest that the valepotriates may have a potential anxiolytic effect on the psychic symptoms of anxiety." However, given the small sample size, the results should be taken as preliminary until more comprehensive studies are conducted.10
Valerian extract (600, 1200, and 1800 mg) does not have mild-altering or psychomotor-cognitive effects
A small study of 10 healthy young volunteers set out to determine if valerian extract –also referred to as Valeriana officinalis – affects the subjective as well as cognitive/psychomotor functioning of young healthy adults. The team used three doses (600 mg, 1200 mg and 1800 mg) of Valerian as well as a 10 mg dose of diazepam in 10 participants to determine their effects on various psychomotor and subjective variables. The study found that valerian extract did not significantly alter the dependent variables in the volunteers, while diazepam created effects on the subjective level as well as a decline in both cognitive and psychomotor performance.
The researchers suggest that the study is the first to systematically assess the cognitive, subjective and psychomotor effects of various valerian extract doses in healthy young adults and concluded that "acute administration of valerian does not have mood-altering or psychomotor/cognitive effects in young healthy volunteers."11
Valerian extract 500 mg and 1000 mg has no cognitive or psychomotor effects
A four-way placebo-controlled, double-blind crossover study examined 9 healthy subjects (five males and four females) in order to determine the psychomotor and cognitive effects of valerian extract (Valeriana officinalis) in comparison to triazolam, a benzodiazepine prescribed for insomnia. Each patient received doses of the following in a randomized order: 500 mg of valerian extract, 1000 mg of valerian extract, 0.25 mg of triazolam and placebo. In order avoid overlapping doses, a washout period of one week or more separated each dose. In addition to be tested prior to dosing, subjects were tested two, four and eight hours following dosing. During both periods the following tests were administered: the CFF (critical flicker fusion), DSST (digit symbol substitution test), SST (symbol search test), DST (digit span test), CRT (choice reaction time) and VAMS (visual analogue mood scales). The results revealed that valerian extract had no psychomotor or cognitive effects on the subjects, while triazolam had numerous negative effects on cognition.
The researchers suggest that if further studies confirm the hypnotic value of valerian extract, it could eventually be harnessed as a less harmful alternative to the benzodiazepines that are commonly prescribed for insomnia. 12
Valerian root possesses a strong smell, so capsules and tablets may be easier-to-take options compared to teas and extracts.
Valerian extract 530 mg twice daily improves sleep quality in postmenopausal women
In this triple-blind, randomized placebo-controlled clinical trial, researchers tested the effects of nightly valerian extract (Valeriana officinalis) doses on the quality of sleep experienced by postmenopausal women. One-hundred postmenopausal women between the ages of 50 and 60 suffering from insomnia were randomly placed into one of two groups, each of which received valerian extract at a dose of 530 mg or a placebo twice daily for a four-week time period. The study found that valerian extract significantly improved the participants' sleep quality, with 30% of those in the valerian extract group showing increases in sleep quality, compared to just 4% in the placebo group.
Valerian and kava may reduce human physiological responses to mental stress
In order to determine if kava (Piper methysticum) or valerian (Valeriana officinalis) can have moderating effects on human physiological and psychological responses to mental stress in a laboratory environment, researchers had 54 participants conduct a standardized test to elicit mental stress. The task was conducted two times, with a one week time period in between each session. After the end of the first session and for the following seven days, 18 individuals consumed a standard kava dose and another 18 consumed a standard valerian dose; the remaining 18 individuals acted as controls. During the second sessions, both experimental groups showed a decrease in systolic blood pressure responsivity compared to the first session, and the heart rate reaction in response to mental stress decreased in the group that took valerian. Both groups also reported less pressure during the second session in comparison to the first, although their behavioral performance on the task did not change over the two sessions.
The researchers concluded that both valerian and kava might offer health benefits due to their ability to reduce "physiological reactivity during stressful situations."13
Dosage for Cognitive Function
Generally, valerian root is safe to use for four to six weeks at a time within the following dosage ranges:
400 to 900 mg taken up to two hours prior to sleep
When used with 80 mg lemon balm extract, suggested dosage is 120 mg three times daily
When used in a combination supplement with 187 mg, suggested dosage is two supplements prior to sleep
Side Effects
Research on the long-term effects and safety of valerian has not been conducted. However, for short-term use, studies have reported minor side effects including headaches, upset stomach, dizziness and morning sleepiness, especially at higher doses. If you are considering taking valerian extract and are unsure of potential interactions with current medications you are on, consult your doctor to ensure safe use.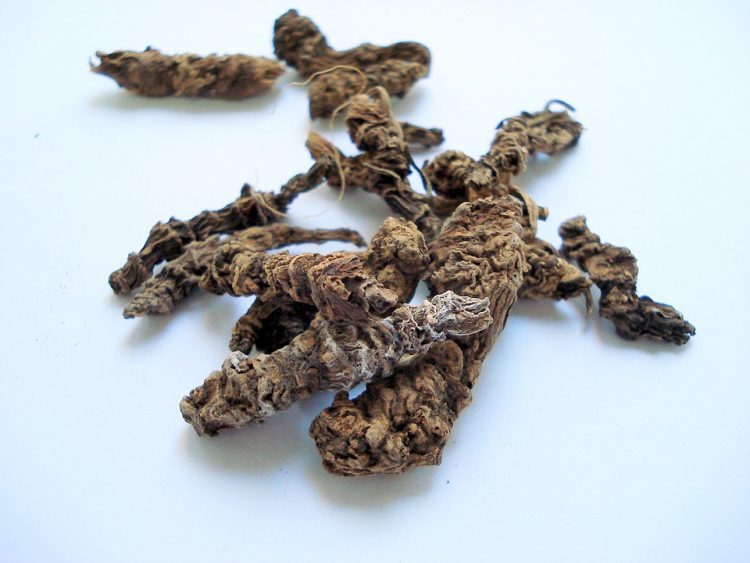 Available Forms of Valerian
Valerian is available in many forms including capsules, tablets, tea, tinctures and liquid extracts. As long as potency and dose is equal, there is no form that is more or less effective.
Capsules/Tablets. Dried and powdered valerian root condensed into capsules and tablets.
Tea. An infusion of valerian roots and dry herbs
Tinctures/Extracts. Typically preparations that contain either glycerite or alcohol as their base.
Standardized. Supply exact levels of valerian's active compounds: valerenic acids.
Supplements in Review Recommendation
Valerian root extract standardized for valerenic acids, 500 mg

Although current research is conflicting, valerian has shown effectiveness in promoting sleep quality and reducing the time that it takes to sleep in small samples.  Quality sleep is essential for mental function and using valerian could indirectly boost cognitive performance.
500 mg range is the most common dose for capsules/tablets and although human studies have shown that higher doses might also improve sleep quality, they also reported an increase in sleepiness the following morning.
References