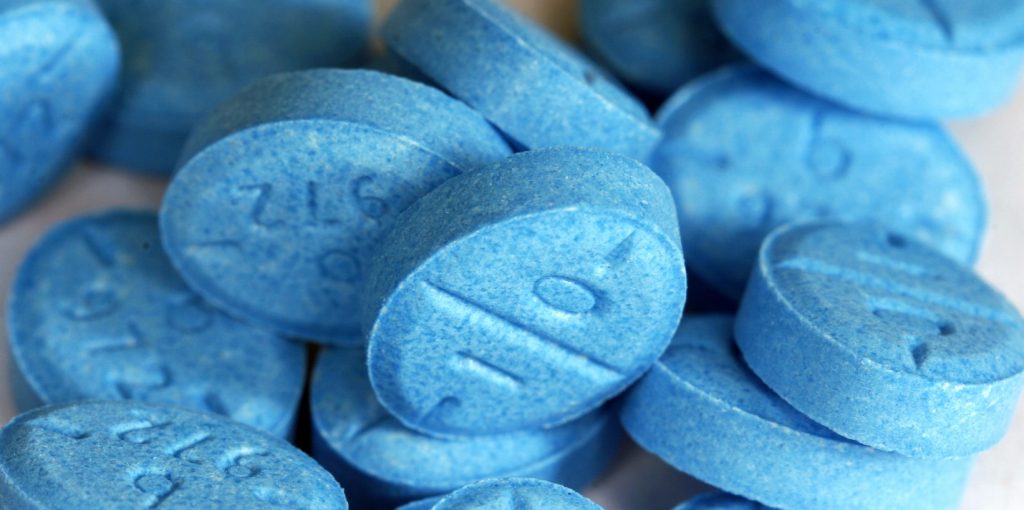 The word "prescription" seems to bear less & less weight as more & more Adderall users are acquiring the amphetamine via non-prescriptive methods.
In fact, the American abuse of prescription drugs overall has eclipsed the abuse of traditional illicit drugs such as cocaine, heroin, and ecstasy… combined.
However, now that we're midway through the second decade of the 21st century, many Adderall users are turning away from the potent pharmaceutical drug to escape its long-lasting side effects, risk of addiction, and heavy price-tag—instead resorting to healthier, safe, affordable alternatives that actually enhance brain health rather than diminish it.
Adderall (and Other "Smart" Drugs)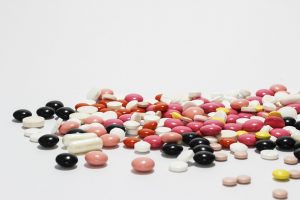 Adderall (tablet) & Adderal XR (capsule) are amphetamine-based prescription drugs (U.S.) designated for the treatment of ADHD, narcolepsy, and other detrimental brain conditions… or at least that's their official definition.
Recently, Adderall & other ADHD prescription drugs have been making waves in the media & Drug Enforcement Agency (DEA) for their rampant "outside-prescription" usage, particularly in upper-level business & academia.
The 4 types of amphetamine salts included in Adderall are:
Aspartate monohydrate
Aspartate sulfate
Dextroamphetamine sulfate
Dextroamphetamine saccharate
Adderall uses both forms of amphetamines (amphetamine & dextroamphetamine), giving it extra stimulative *umph* on the body's central & peripheral nervous systems (noted by huge flushes of "feel-good" dopamine)—which explains its beneficial use in treating ADHD, & its popularity as an academic/professional "performance-enhancer."
And, for the most part, Adderall is well-tolerated on a short-term basis, even among children.
So What's Wrong with Adderall?
The FDA regulates & schedules Adderall as a "high potential for abuse" Schedule II drug that's, thus, rubbing shoulders with traditional hard drugs such as cocaine, methamphetamine, and Vicodin.
Other ADHD prescription drugs like Ritalin & Dexedrine make the list, provoking the question: Are prescription stimulants bad for you?
Considering that a tenth of children 5-17 years old are diagnosed with ADHD (2011-2013 CDC Report), the rise of ADHD prescription drugs seems initially valid—yet, the rise of amphetamine abuse indicates that these drugs are increasingly reaching unintended audiences.
And despite their regarded "well-tolerance," amphetamine drugs run the risk of neurotransmitter depletion (particularly dopamine), demanding more and more intake to achieve the "feel-good" results of the initial dosage—i.e. the key-phrase for Addiction.
The general rule of thumb here: If something feels very good, yet requires little effort, it's probably depleting neurotransmitters.
Adderall undoubtedly feels very good and only requires an easy pop & swallow.
Can Adderall be Naturally Replaced?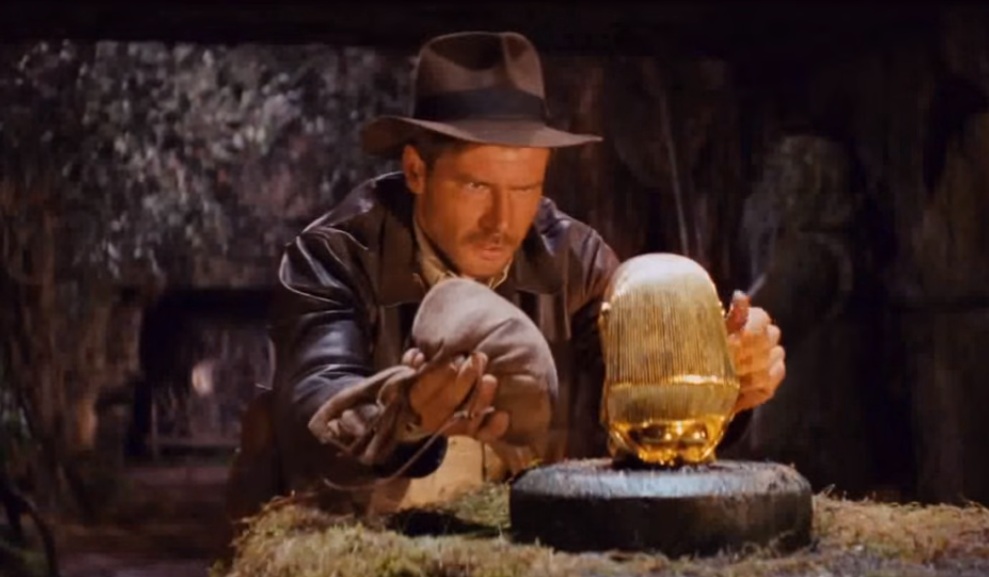 The question is valid considering that:
Adderall has no equally "stimulating" substitute that's side effect-free.
So the answer is simply No—Natural Adderall replacements don't exist, because, well… Adderall is an unnatural substance that offers unnatural stimulation.
But perhaps that's exactly what you're trying to escape… Perhaps you're looking for a healthier, less-stimulating substitute that can reinforce brain health & cognition rather than gradually deplete them over time (for an expensive price to boot).
The Catecholamine Hypothesis dictates that affective disorders, such as ADHD, arise from an imbalance or disruption of catecholamine neurotransmitters: Dopamine, Norepinephrine, & Epinephrine. While Adderall addresses catecholamine depletion, it does so at the risk of addiction… Natural Adderall-alternative nootropics can accomplish catecholamine optimization without the risk of addiction—plus the added benefit of healthier cognitive & brain functioning.
The number of Adderall alternative are out there, good and bad—and while most (if not all) ingredients won't singularly replicate the effects of Adderall, there are enough options for you to mix & match to suit your particular needs.
Lists of Popular Adderall Alternatives
Typically, when Adderall users search for "Adderall alternatives," their search results largely entail branded Adderall Alternative Stacks, which overwhelmingly fail as healthy, effective Adderall alternatives. Thus, we've picked apart the stacks for nootropic ingredients & activities that can alleviate ADHD symptoms & boost cognition.
ADHD Nootropics
Pycnogenol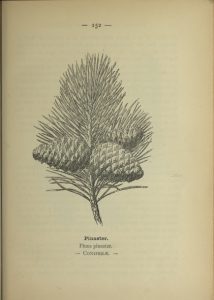 Extracted from French maritime pine bark, Pycnogenol® is the US registered form of this up-and-coming nootropic. For the most part, Pycnogenol's purported cognitive enhancements have yet to take hold of the American mainstream, but its suggested benefits on concentration & attention warrant the research of its use as an anti-ADHD compound:
One study indicated that a 4 week supplementation of 1 mg Pycnogenol/kg bodyweight seemed to reduce hyperactivity, while enhancing concentration, attention, & hand-eye coordination—ultimately alleviating symptoms common to ADHD conditions. The finding that Pycnogenol use led to decreased urinary excretion of dopamine, norepinephrine, & epinephrine suggests that the compound's anti-ADHD mechanisms are related to the Catecholamine Hypothesis.
Recent controversy surrounding Pycnogenol's association with Dr. Oz, who shortchanged it as a "wrinkle-reducer," has temporarily detracted from its legitimacy in the field of brain health—yet, its 300+ studies show increasing promise in its Adderall-alternative potential.
Omega-3 Fish Oil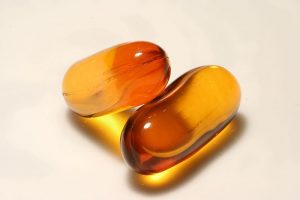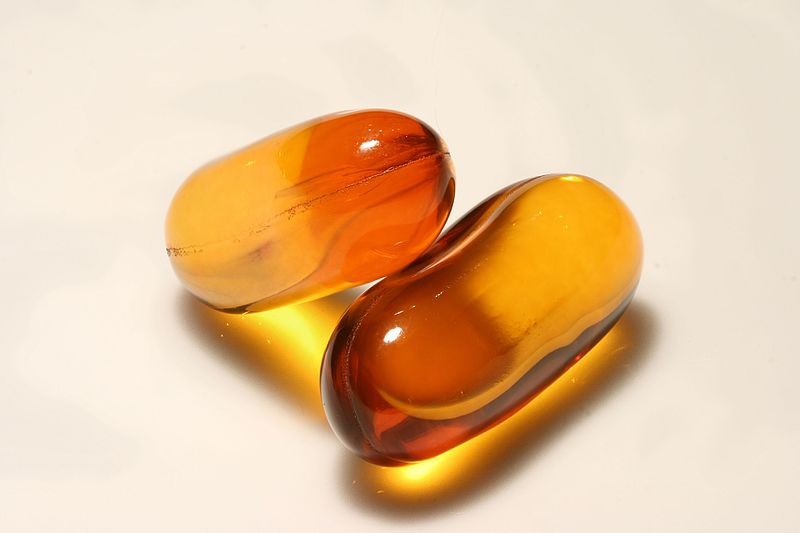 For the first few years of life, the brain doubles in size every couple of months, which requires high-concentrations of Omega-3 & Omega-6 fatty acids. Although the brain stops growing in adulthood, the formation of new memories and neuropathways keeps our demand for omegas intact, especially Omega-3.
The active ingredients of Omega-3 fatty acids are EPA & DHA. While DHA helps the brain develop during childhood, EPA is theoretically more helpful in relieving ADHD symptoms as supplementing Omega-3 with a higher ratio of EPA to DHA has shown to be more effective in treating ADHD.
However, a review on Omega-3 revealed that the fatty acid hasn't achieved clinical validity—yet, the result of "small, but significant" improvements of Omega-3 supplementation on ADHD warrants the continued research of its brain health potential.
Phosphatidylserine (PS)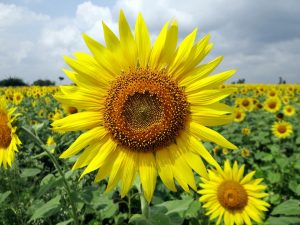 Phosphatidylserine, the only nootropic with an FDA-Qualified Health Claim for reducing dementia & cognitive dysfunction, aids with ADHD in a number of ways:
Helps synthesize neurotransmitters associated with ADHD, including dopamine & norepinephrine.
One small study found that 200 mg daily of soy-derived PS taken for two months not only reduced ADHD symptoms, but enhanced auditory memory—improving both inattentive & hyperactive behavior.
PS's resistance to stress, improvements on memory, & activation of neurotransmitters came at a remarkably safe, well-tolerated toxic profile, making it a viable therapeutic option for children.
Additionally, combining PS with Omega-3 Fish Oils has been shown in a double-blind, placebo-controlled trial to enhance the absorption of the latter, which generally has a hard time being absorbed into the brain.
L-Theanine (+ Caffeine)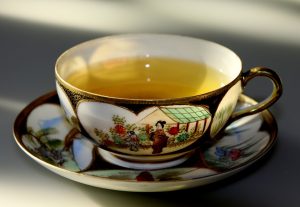 Quoted by many as the only "necessary" nootropic duo, L-Theanine + Caffeine are what make the creative segments of your brain tick after consuming green tea. Their combined complementary effects on focus, energy, & creativity place your mind in a "free-flowing" state of concentration—providing the stimulating energy of caffeine minus the jittery side effects, thanks to L-Theanine's supply of clear, calm "relaxed-alertness."
In terms of ADHD, the key compound here is L-Theanine. Research has shown that 400 mg daily L-Theanine is effective in improving aspects of both sleep & ADHD—which is important considering that sleep disturbances are commonly associated with ADHD.
Alone, Caffeine has called into question the potentially negative psychological & physical effects its producing in our over-caffeinated culture, but its stimulating effects on focus & attention are inarguable. Combined with L-Theanine, the duo creates an effective Adderall substitute that's not only stimulating, but much safer in how it combats ADHD.
Monoamine Acid Precursors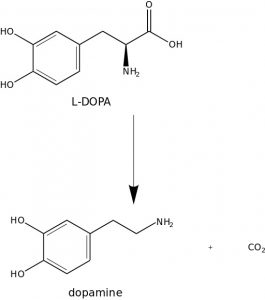 Recent research has documented the value of monoamine amino acid precursors in treating ADHD, finding that serotonin & dopamine precursor supplements improved ADHD symptoms by an average total of 77%.
Common monoamine acid precursors include:
L-DOPA – Dopamine
L-Tyrosine – Dopamine & Norepinephrine
L-Tryptophan – Serotonin
5-HTP – Serotonin & Melatonin
With further research, monoamine acid precursors might prove more effective than some ADHD prescriptions drugs, but for now, consult with a physician before turning down this route as an Adderall substitute.
Focus & Attention Nootropics
Acetyl-L-Tyrosine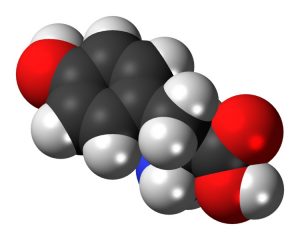 Commonly found in energy drinks & high protein foods, L-Tyrosine may counteract detriments in mental focus & attention, especially under conditions of heavy stress & cognitive demand.
One review on L-Tyrosine supplementation compiled a number of studies to find that the effectiveness of the amino acid varied considerably in terms of its beneficial effects on cognition. Typically, under short-term stressful situations and/or when DA/NE neurotransmitter reserves are depleted, L-Tyrosine's benefits as a cognitive enhancer are at their prime.
Branching from the Monoamine Acid Precursors helpful for ADHD, L-Tyrosine lacks the scientific weight to support its specific use for ADHD—but, its close ties to stress and its precursor status for neurotransmitters dopamine & norepinephrine seem suited for a mind suffering from a low attention span.
Citicoline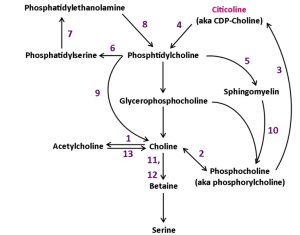 Acting as a precursor to Acetylcholine, Citicoline supports immediate, fast-acting cognitive boosts on memory, learning, & concentration functions while rejuvenating the brain's long-term health. It's the quintessential nootropic, often taken in conjunction with cholinergic supplements such as Piracetam for maximum effect.
The number of Citicoline benefits range from brain energy, neuro-regeneration, neuro-protection, neurotransmitter optimization, & enhanced cerebral circulation. Additionally, Cognizin® branded Citicoline shows promise in treating memory impairments—it's commonly prescribed for such conditions outside of the U.S.
Vinpocetine + Huperzine-A + Acetyl-L-Carnitine
Many Adderall alternative stacks include Vinpocetine + Huperzine-A for their immediate promotion of cerebral bloodflow and protective effects against brain degeneration. Including Acetyl-L-Carnitine (ALC) adds a charge of brain energy through priming brain cell mitochondria & optimizing neurotransmitters.
One double-blind, placebo-controlled study showed the nutraceutical trio improving the initial stages of mentally processing & retrieving information. Under certain measurements, the speed of memory retrieval for many subjects functioned at levels approximately 10 years younger
ALC, in particular, has shown in an animal model to reduce the "impulsivity index," leading to reductions in inattention & irrational aggression.
Bacopa Monnieri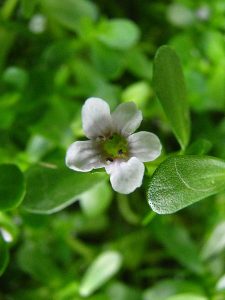 This time-tested Ayurvedic herb has been making rounds in academia for its brain-optimizing support on knowledge retention, mood balance, & cerebral circulation. Bacopa is a long-term nootropic, meaning it takes up to 2 to 4 weeks before any improvements on memory are noticed (a definite downside to those who appreciate Adderall for its immediacy). Yet, when its effects hit, the results on short-term memory are inarguable, and compounded by Bacopa's anti-stress benefits.
Its anti-inflammatory & anti-cholinesterase properties provide long-term resistance to brain degeneration & cognitive decline, enhancing memory & mental performance for the long-run.
B Vitamins
On their own, B Vitamins won't nearly substitute the effects of Adderall—but considering the brain consumes nearly half of our B Vitamin intake, supplementing B Vitamins isn't a bad idea for ex-Adderall users to keep their mental processes up to par.
B6, B12, & Folic Acid, in particular, help facilitate & fuel the demands of an intense learning experience, whereas Niacin, Thiamine, & Pantothenic Acid boost the rest of the body's functions. These are especially relevant to the college students (and perhaps Americans in general) who are prone to eating high amounts of heavily-processed, B vitamin-deficient foods (Looking at you, pizza).
Vitamin B6 can be found in nearly any genre of supplements due to its enhancement of overall wellness, but its neurotransmitter & neurogenesis support have shown notable improvements in mood. B6 is clinically used for ADHD & Alzheimer's, although these uses are (admittedly) not yet substantiated.
Racetams for Cognition
Piracetam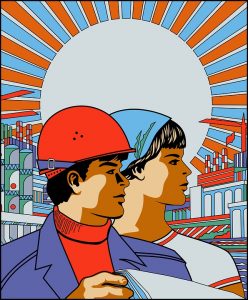 The OG Racetam developed by Dr. Corneliu Giurgea in the 1960s remains as one of the most popular nootropics today. Piracetam enters the nervous system by crossing the blood-brain barrier where it optimizes neurotransmitter levels—namely Acetylcholine. From there it has shown to enhance memory & learning processes with a slight stimulation effect.
In the U.S. & Canada its legally sold as a research compound, however in many countries Piracetam is a prescription drug.
Aniracetam
Commonly used as an alternative to Piracetam (in locations where Piracetam requires prescription), Aniracetam is described as a quick-dissolving, "fast-acting" Racetam that, like Piracetam, improves memory, learning, & cognitive functioning—except with stronger anti-anxiety, mood-enhancing effects. The elevated mood is believed to result from Aniracetam's productive boost on dopamine & serotonin.
Oxiracetam
In the Racetam fam, Oxiracetam is colloquially referred to as "speedy" for its amphetamine-like effects on perception, yet is also known as a "logic booster" for its unique benefit on rational thinking—although, there's admittedly a non-scientific layer of subjectivity inherent in such an observation.
Of the Racetams mentioned thus far, Oxiracetam comes closest to side effect territory due to the consequent "crash" that follows its "fast-acting" stimulatory effects.
Pramiracetam
One of the most effective Racetams for cognition & concentration, Pramiracetam ranks as a premium nootropic with therapeutic potential to treat memory & cognitive defects associated with traumatic brain injury.
Noopept
Technically not a true Racetam, Noopept is a synthetic nootropic that's structurally & functionally similar to Piracetam for its apparent cognitive benefits on memory & learning. Except, while Piracetam shows improvements in memory processing, Noopept seems to aid memory consolidation & retrieval.
Relative to other Racetams, Noopept has a higher potency and thus is believed to bear a higher risk of side effects.
Lifestyle Changes for ADHD
Aerobic Exercise
In terms of non-pharmacological interventions for ADHD, intense aerobic exercise ranks highly for enhancing brain structure & function. It may seem counter-intuitive, but an inactive "deskbound" lifestyle can cause fatigue while simultaneously increasing stress levels. Hence the ADHD/anxiety-like lethargic inattentiveness that consumes so many citizens of First World Americana.
Perhaps this wouldn't have been such a revelation "back in the day," but we've reached a cultural point that exercise must be scientifically validated as "beneficial to children with ADHD" to achieve acceptance as "treatment." Regardless, the psychological benefits of exercise might be the first place to start when kicking Adderall.
Proteins, Sugars, Fats, & Additives
High-protein, low-sugar, no-additive diets are key in combating symptoms of ADHD, hyperactivity, & inattention. Due to the low-protein, high-sugar, additive-rich profile of the modern diet, this might be the least popular segment of this article—but when you look at the nootropics already mentioned here that are covered by a well-balanced diet (Omega-3, L-Theanine, Monoamine Acid Precursors, (Citi)Choline, ALC, B Vitamins), it's very likely that poor eating habits are highly contributing to your hyperactivity/inattention symptoms.
One review on non-pharmacological interventions for ADHD found that eliminating artificial food coloring products produced clinically significant effects (but only in individuals selected for food sensitivities), and that adding free fatty acid supplementation had "small, but significant reductions in ADHD symptoms even with probably blinded assessments."
Transcendental Meditation
This seems to pop up everywhere that mental health is concerned, and for a good reason:
The effects of meditation can significantly improve brain health across-the-board.
Meditation is categorized as emphasizing mindfulness, concentration, and "automatic self-transcendence"—and although studies on meditation run a high risk of bias and inadequate controls (how do you placebo-control the effects of meditation?), the traditional value of meditation on stress-related health problems (anxiety, depression, mood, attention, substance abuse, etc. etc.) is sturdy enough to lean on for ex-Adderall users.
Conclusion
While we included many popular alternatives to Adderall, these lists are far from comprehensive—nor are they believed to be finished due to the ongoing nature of nootropic research.
Due to the questionable effects of stimulants on certain health conditions, we typically opt against them for the more intelligence-drive nootropic compounds. And depending on your location, most of these nootropic alternatives can be bought without prescription (let's hope aerobic exercise doesn't become FDA regulated) and are cleared for use in competitive sport—with the exception of the branded Adderall alternative stacks.
Do these alternatives adequately substitute Adderall?
Again, no.
But, if used correctly, nootropics might help you avoid the necessity of Adderall altogether.