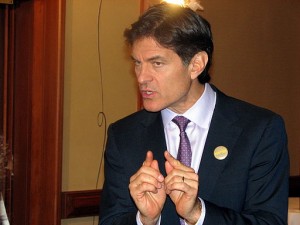 Dollars to donuts you read this article's headline expecting another bash on America's favorite doctor.
But we're here to tell you: Dr. Oz isn't all bad. In fact, he and his guests often offer solid insight on nutritional supplements.
However, given the recent Dr. Oz controversies centered on what we now know as the "Oz Effect," smart viewers will do to fact-check which supplement claims made on his show are true and which are, well… straight bogus.
About Dr. Oz
Since the 2009 inception of The Dr. Oz Show, Dr. Oz has unsurprisingly garnered an onslaught of skepticism, criticism, and even revulsion for his quacky TV persona.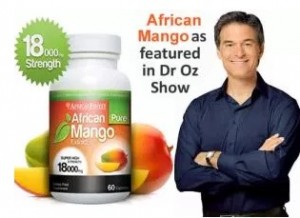 With a vocabulary that overemphasizes the "magic" and "miracles" of his various health claims, he's more of an entertainment icon than a true medical consultant.
Yet, it's this ability to entertain, charm, and influence audiences that attracts equal parts adoration and abhorrence.
On the one hand, Dr. Oz highlights specific aspects of health & nutrition that would otherwise fall on deaf, bored ears—and if the result is an international spike in heart-healthy omega-3 consumption, who cares how he promotes it?
On the other hand, sensationalizing health trends & supplements with flowery language and pseudo-science creates a gateway for scam-artists to manipulate Oz's words for profit—ultimately exposing Oz's huge fanbase to the likes of autoship scams, credit card frauds, etc. for supplements that may or may not even work.
For years now, the self-branded "America's Doctor" has mixed both medicine and marketing in his image, establishing "miraculous" health trends in such a manner that borders on televangelism.
This came to a head for Dr. Oz in 2014, when the U.S. Senate Panel forced him to defend his aggressive, trend-setting promotion of his quote-unquote "magic" pills & supplements—namely those in the market of weight loss and fat-burning.
But exactly how does an Oz trend develop and how much accountability should we demand from the doctor for how his words affect the marketplace?
How much accountability should we demand from ourselves?
The "Oz Effect"
Whether or not you watch his show, it's likely you've experienced the "Oz Effect." Essentially, when Dr. Oz promotes a certain health product, manufacturers madly produce it, and consumers jump all over it:
Oz products such as garcinia cambogia and green coffee bean extract especially drew negative attention after they hit the shelves for their basis in botched "weight-loss" science—motivating 10 doctors to call for the removal of Oz from his Columbia University faculty position.
The "Oz Effect" is a fairly basic viral phenomenon, operating on both primary and secondary levels:
Oz's rabid fanbase who watch each episode with a pen & pad in hand, ready to jump on the next Oz trend.
The subsequent "word-of-mouth" travel and aggressive marketing from manufacturers & retailers that captivate everyone else.
But what set the "Oz effect" apart from say the rise of Gluten-Free cuisine or Daaamn, Daniel! are the consistency & immediacy with which his words affect the mainstream.
It's to the point that as soon as Dr. Oz mentions a new "revolutionary" health craze, sales and online searches of said craze skyrocket within hours—in an interview with Forbes, The Doctor Oz Show co-executive Producer Amy Chiaro said that after the Neti Pot was mentioned on Oz's show, sales increased by 12,000% and Internet searches rose by 42,000%.
However, it's hard to say whether Dr. Oz personally benefits from touting one trend over another: He neither sells the products he promotes nor does he receive payment from retailers/manufacturers for their promotion (as far as we know).
In this sense, Dr. Oz is innocent. He's simply sharing his personal beliefs on health & nutrition and we're choosing to follow him.
Yet… The presentation of his beliefs—namely in his use of flowery language & borderline Snake Oil tactics—draws many questions regarding the responsibility (or lack thereof) of his trend-setting statements and the influence he has as a powerful TV health adviser.
The Wizardry of Oz
During the 2014 U.S. Senate hearing, Dr. Oz was questioned on the language of his show, particularly as it applied to his exaggerated use of the words "miraculous," "magical," "revolutionary," and so on.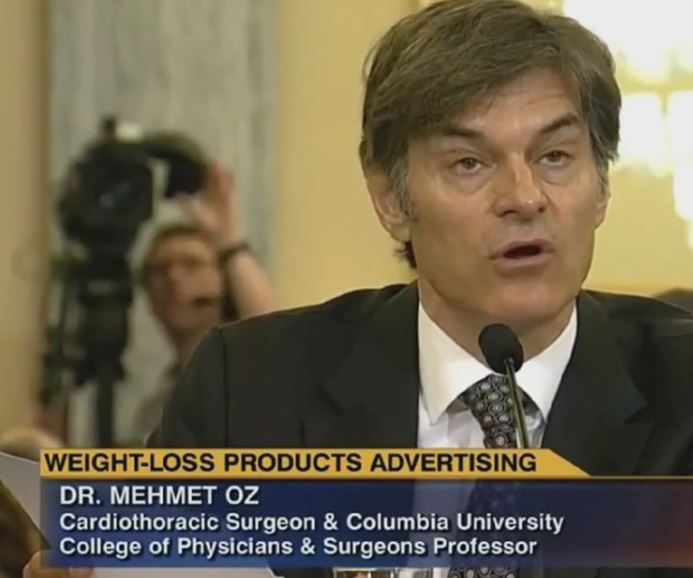 When asked outright if he believes that there exists a miracle weight-loss pill, Dr. Oz's response was:
"There is not a pill that's going to help you long-term lose weight and live the best life without diet and exercise."
Yet, here are 3 statements he's made on his show that contradict this sentiment:
"You may think magic is make-believe, but this little bean has scientists saying they found the magic weight-loss cure for every body type. It's green coffee extract."
"I've got the number one miracle in a bottle to burn your fat. It's raspberry ketone."
"Garcinia cambogia: It may be the simple solution you've been looking for to bust your body fat for good."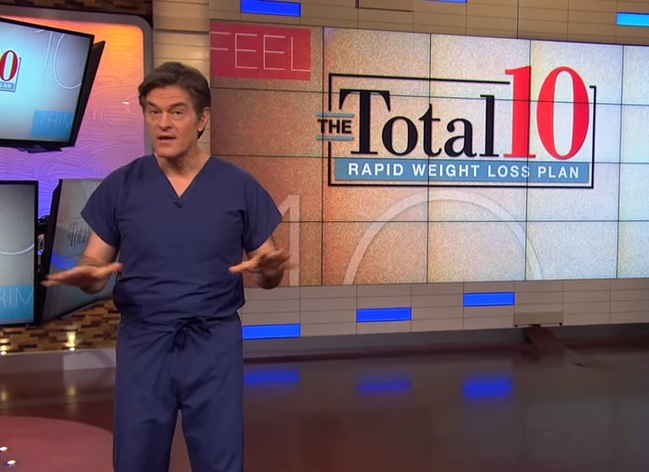 Again, what Dr. Oz personally benefits from promoting green coffee extract, raspberry ketones, or garcinia cambogia is up for speculation—but what he does gain through this flamboyant presentation is viewership (which does equal money).
Unfortunately, the trust he builds with his fanbase quickly turns on itself when supplement manufacturers/retailers quote the doctor's blatantly false, flowery phrases in their marketing to sell the products he promotes.
Dr. Oz irresponsibly triggers trends based on false claims & ungrounded science.
The result is a huge demographic of misguided, vulnerable consumers.
In the his defense, Dr. Oz and his numerous guests also offer plenty of professional health tips—Eat colorful fruits & veggies, exercise, get sleep, etc. etc.—often with a clever twist that successfully resonates with his viewers.
We just wish he'd remain professional in how he conducts himself to lend the "Oz Effect" the sense of respectability it's lost in recent years.
Conclusion
While Dr. Oz is shooting himself in the foot with his quack terminology, the issue of the "Oz Effect" extends beyond semantics and reaches for the most important question:
Do Dr. Oz's products work?
If everything he promotes actually helps our health, he could dress like Chewbacca and do cartwheels across his stage for all we care—regardless, we'd gladly take notes on what he has to say if it were all accurate and true.
But the only way we'll ever know is if we fact-check his statements before buying into them. The Dr. Oz show does feature some effective nutritional supplements and sound nutritional insight.
But when everything is presented as a "miracle," the burden is squarely on the viewers to do a little research and make up their own minds as to which Dr. Oz products are worth a try.
We're here to help with that research, so keep checking back for our articles fact-checking Dr. Oz's supplement recommendations across the most popular health categories.