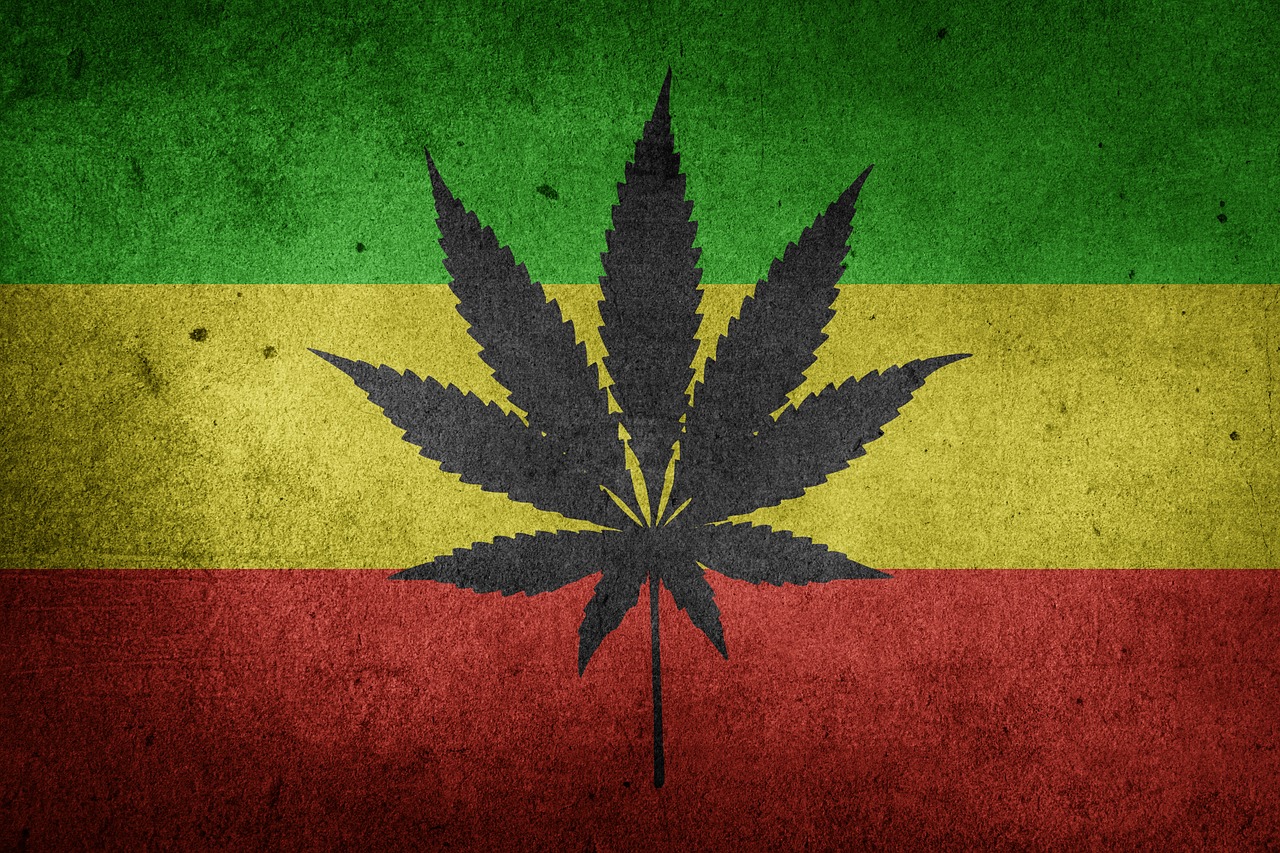 The debate surrounding the legalization of cannabis is a popular topic. But as more and more countries legalize this medicinal herb, with an increasing number of American states following suit, the debate seems to be nearing its end in favor of the pro-cannabis crowd. This begs the question – what is the legal status of the marijuana-derived compound known as CBD? In this article, we're going to explore the murky waters of CBD legality around the world. But first, let's talk about what CBD is and why it's becoming so popular.
What is CBD?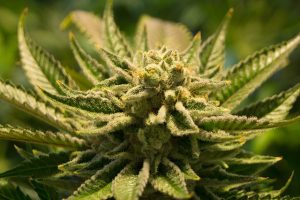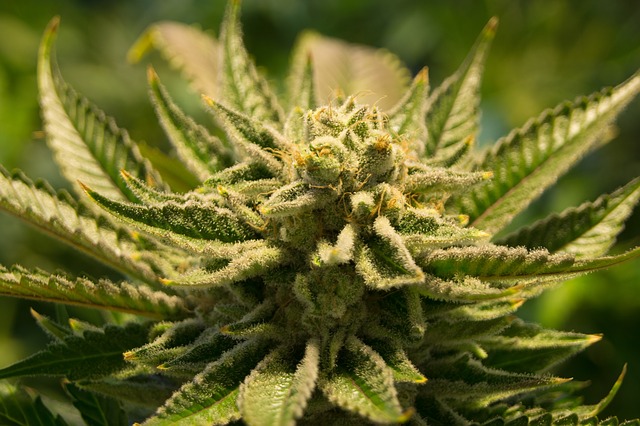 Cannabidiol, or CBD for short, is a chemical compound found in cannabis (Cannabis sativa) plants. It is one of over 60 compounds called cannabinoids that are responsible for the medicinal properties of marijuana. In most cannabis strains, CBD is the second-most abundant cannabinoid after delta-9-tetrahydrocannabinol (THC), which means that it contributes a major part to the overall health effects of the plant.
What makes CBD unique, however, is that it shares many of the beneficial effects of THC without any of the mind-altering, intoxicating effects. As a result, CBD is surging in popularity as a way to reap the health benefits of marijuana without experiencing the intoxicating high.
CBD oil is increasingly being used to help with depression, anxiety, epilepsy, insomnia, arthritis, neurological disorders, and other conditions marked by chronic pain and inflammation. In addition, it is also growing in popularity with athletes as a way to deal with pain & inflammation and boost overall recovery.
Read more: Guide to CBD
How is CBD Different From Cannabis?
CBD is different from whole cannabis (also known as marijuana) in three major ways:
It is just one cannabinoid, whereas whole cannabis contains more than 60 cannabinoids along with other plant-derived substances
CBD is non-psychoactive, meaning that it does not impair your mental state in any way
CBD is usually taken in the form of oil, whereas cannabis is typically smoked
And yet, despite its apparent safety, lack of psychoactive effects, and efficacy for a multiple number of health conditions – including those that are resistant to other forms of treatment – CBD is still mostly lumped together with whole cannabis when it comes to laws.
CBD vs THC. Recreational users prefer cannabis high in THC – the cannabinoid largely responsible for the intoxicating high of marijuana. THC is the main reason that marijuana is considered an illegal substance in many places around the world.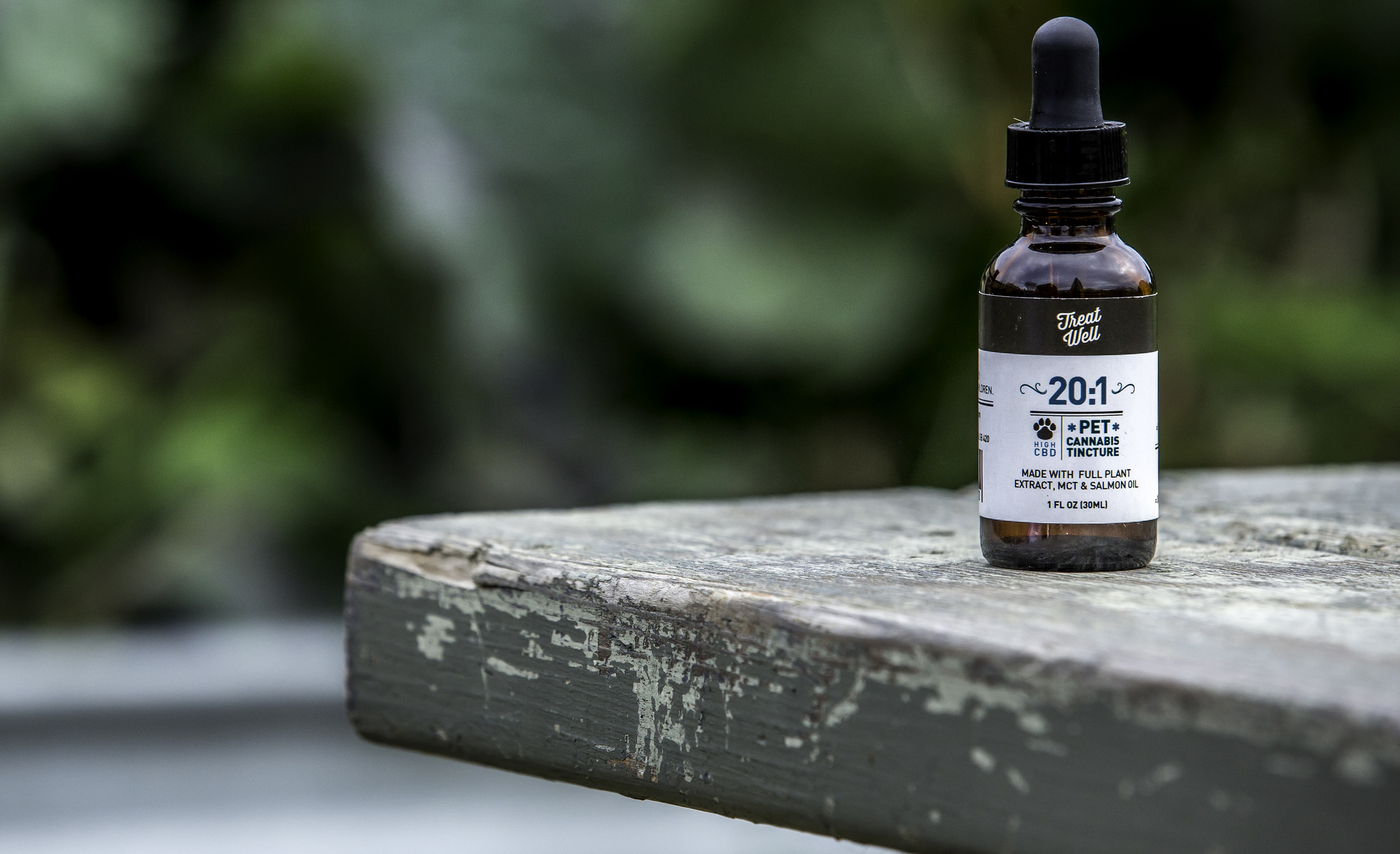 Is CBD a Drug or a Supplement?
Short Answer: CBD can be purchased as a dietary supplement in the United States, but is technically a drug so you won't find it at major retailers.
Long Answer: The line between drug and supplement can often be blurry, and CBD is a perfect example of this. Technically speaking, drugs are considered unsafe until proven safe, whereas dietary supplements are considered safe until proven otherwise. Because of this, drugs have to be tested in clinical trials to verify their safety and efficacy before they can be used, whereas supplements do not. Another key difference between the two is that many drugs are only available by prescription.

So which category does CBD fall under? The official stance of the Federal Drug Administration (FDA) is that cannabidiol is an unapproved new drug that is currently undergoing clinical research investigation.
Yet despite this, CBD is widely available as a dietary supplement, even though the FDA explicitly states that CBD cannot be sold as one. Indeed, it is currently possible to purchase CBD supplements in any American state, typically through an online retailer. For now, it seems that FDA has resorted to sending warning letters to several companies that sell CBD supplements.
Is CBD Legal in the United States?
Short Answer: Yes, but it depends on how it's made and where you live.
Long Answer: We've established that CBD can be purchased as a dietary supplement in the United States, despite the FDA's official stance that CBD is not a supplement. This odd situation brings us to the more pressing question – is CBD legal? Once again, the answer is complicated; it depends on how the CBD is made, and where you are.
Read more: CBD legality in the U.S. by state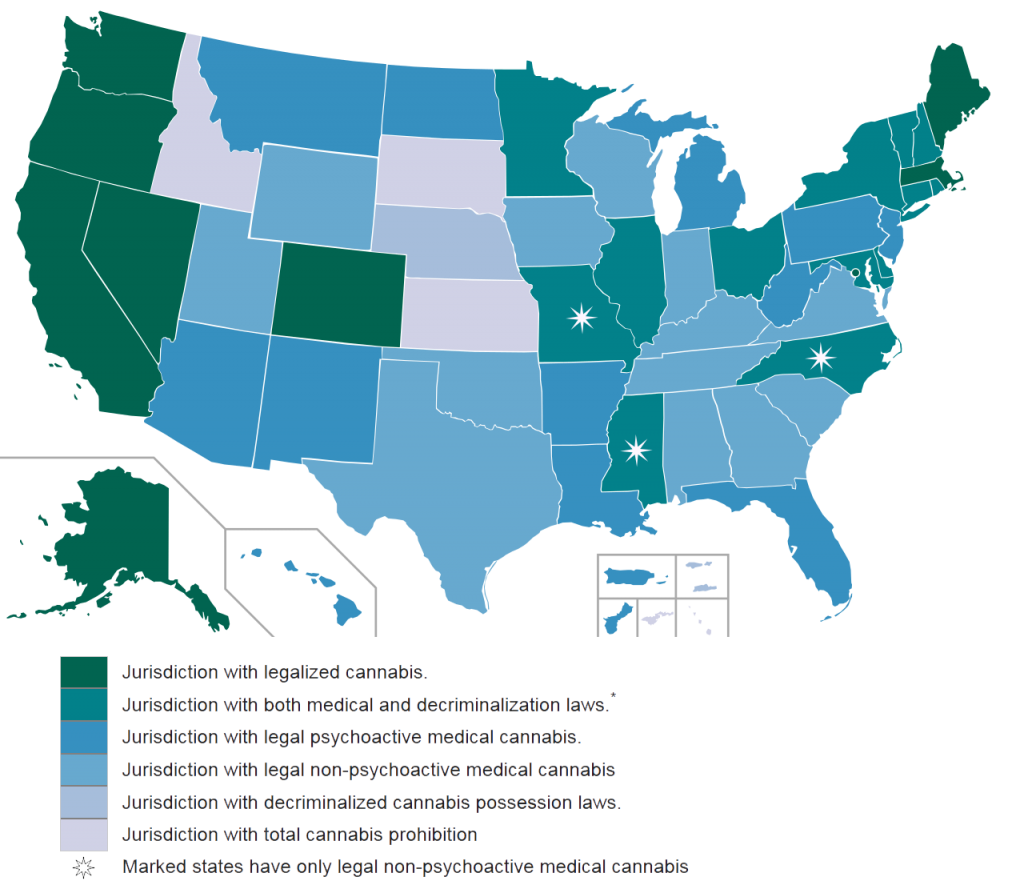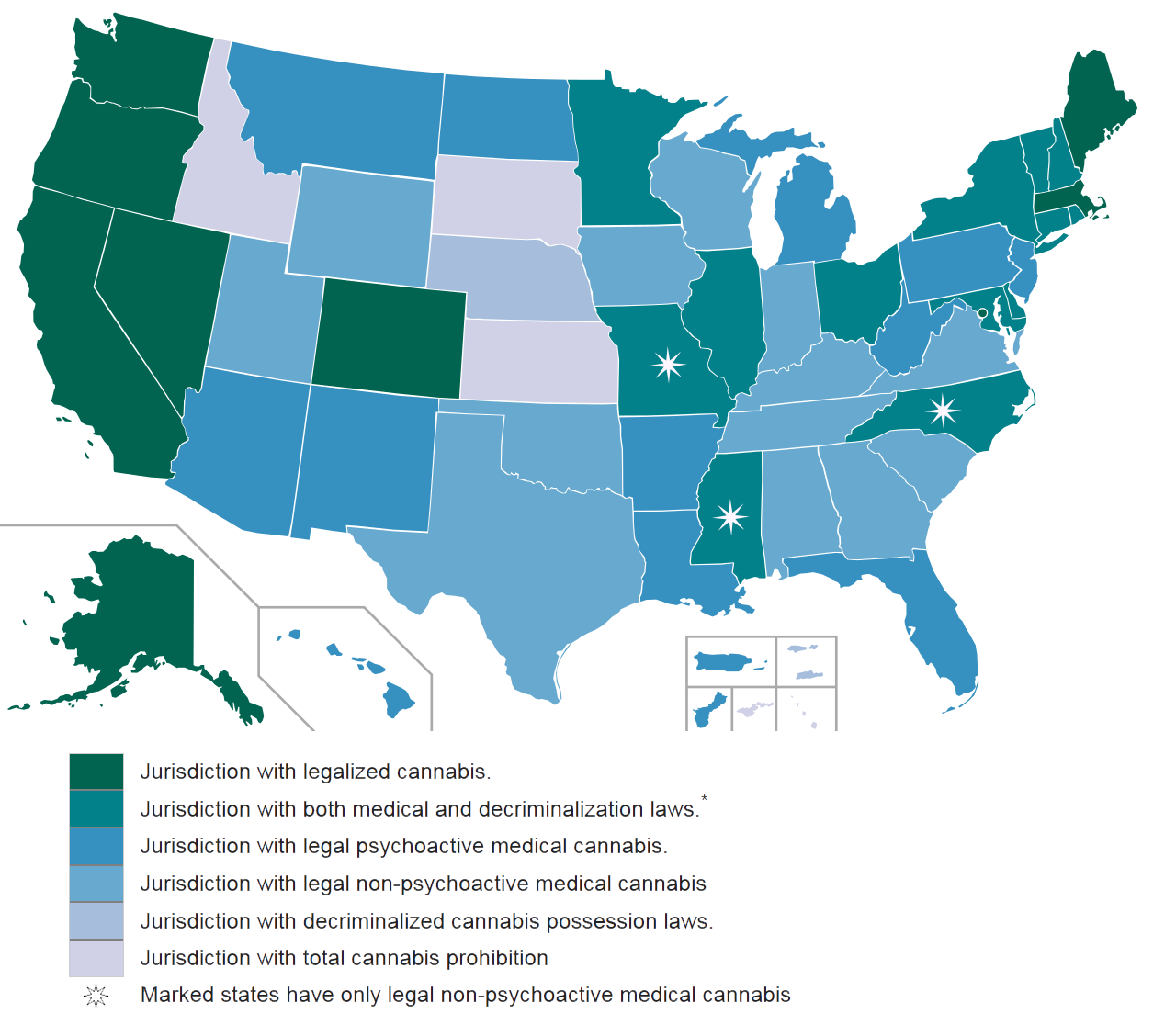 Recreational Marijuana States
Marijuana is a term for cannabis plants that are used recreationally and medicinally, and typically have a naturally high THC content. Although marijuana is illegal in the U.S. at the federal level, 8 states – Alaska, California, Colorado, Oregon, Massachusetts, Maine, Nevada and Washington – allow for recreational marijuana use, meaning that you do not need a prescription to buy marijuana or CBD products.
Medical Marijuana States
Medical marijuana use has grown incredibly popular over the past few decades, especially for difficult-to-treat conditions such as chronic muscle spasms. Because of this, some 29 states have legalized medical marijuana use, provided that you obtain a prescription and a "marijuana card", which allows you to purchase marijuana products from a licensed dispensary. This means that you can also purchase CBD oil and other CBD products extracted from medical marijuana plants in these states.
Legalized CBD-only States
If you weren't confused enough yet, consider that 18 states have laws allowing for medical CBD use (also known as "non-psychoactive medical cannabis") for a select number of conditions, such as treatment-resistant epilepsy in children. Similar to the areas where medical marijuana is legal, you have to obtain a prescription to get CBD in these states, with the additional caveat that the product cannot contain high levels of THC.
Hemp
If you don't live in a state where CBD or medical marijuana is legal, you can still purchase CBD supplements as long as they are made from hemp. Hemp is a term for cannabis plants that contain 0.3% or less of THC – the main psychoactive component of cannabis. Because hemp has such a low THC content, it cannot cause intoxication, and as such can be grown on an industrial scale for a wide variety of uses, including the production of food, paper, textiles, and medicine.
Note: CBD is considered illegal at the federal level. Because of this, it is technically illegal to bring it on a flight in the United States. Having said that, US airport officials do not care much about cannabis products, including CBD, which is why people get away with bringing their CBD with them.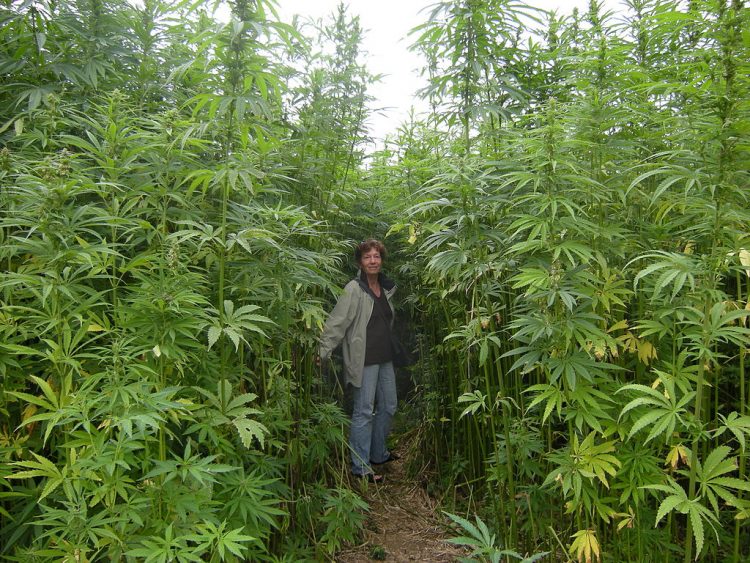 CBD oil made from hemp is legal to purchase and use everywhere in the United States and is the main source of CBD supplements. Because hemp is just beginning to be made legal for industrial cultivation in the United States, many, if not most American companies selling CBD products use hemp imported from other countries.
The Hemp Loophole
One explanation for why the FDA does not seem to be cracking down on CBD supplement companies – despite their stance that CBD is a drug – is what we like to call the hemp loophole. Simply put, hemp products are legal to consume and import into the United States, even though hemp naturally contains CBD. This explains why many CBD companies market their products as "hemp oil" and do not state how much CBD it contains.
Cannabis vs CBD legality. Generally speaking, countries or states where recreational cannabis use is legal or at least decriminalized also allow for CBD to be purchased without a prescription. The map below shows the current status of cannabis legality around the world. However, even some countries where cannabis is illegal might still allow CBD to be sold; for a detailed look at CBD legality, check out the table below.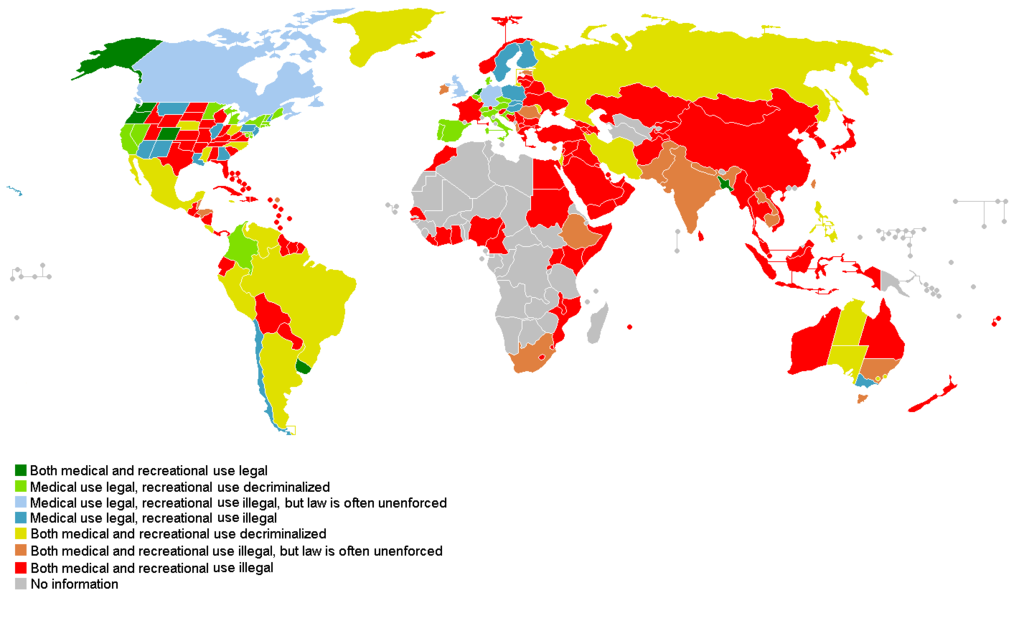 CBD Legality Around the World
CBD is available with a doctor's prescription in most countries. Non-prescription CBD use – in other words, as a dietary supplement – is a different story. The table below shows the current status of non-prescription CBD legality around the world.* If your country is not in this table, there are two main possibilities:
The country doesn't have a clear stance on CBD, which means that it may be possible to purchase
CBD is considered the same thing as any cannabis product, and thus regulated by the country's cannabis laws
In addition, keep in mind that in many countries where cannabis/CBD is technically illegal, you may still be able to find places that sell it over-the-counter, or be able to bring it into the country or order it online with no problems. This can be explained by the fact that cannabis legislation is outdated and in many places simply not enforced anymore.
Most countries that allow the sale of non-prescription, over-the-counter CBD products have a stipulation that they contain no more than 0.2% (particularly in European countries) or 0.3% of THC – the legal cutoff for hemp.
Non-prescription CBD Legality by Country

Country
Status
Notes
UK
legal
Government is making moves to classify CBD as medicine, which may make it more difficult to buy in the future
Austria
legal
Australia
illegal
Risk of shipped CBD products being confiscated by customs
Bahamas
illegal
Belgium
illegal
Reports of people being jailed for CBD and a family even got sued for using it for a child with epilepsy
Brazil
tolerated
 Marijuana is illegal, but possession is decriminalized
Bulgaria
illegal
Although Bulgaria has no specific CBD regulations, it does have strict marijuana laws
Canada
legal
All marijuana products were made legal in Canada in October 2018
Czech Republic
tolerated
Marijuana is illegal but decriminalized
China
illegal
China is very tough on drugs; it is risky to bring CBD into the country
Dominican Republic
illegal
DR has harsh marijuana laws and does not recognize a difference between CBD and other cannabis products
France
tolerated
 CBD is in a legal gray area, so you can buy it online or bring from abroad
Germany
tolerated
People report being able to buy CBD in dispensaries, and order/import from overseas
Guatemala
illegal
Hungary
illegal
Israel
illegal
Although Israel is the world leader in medical cannabis research, marijuana is still considered illegal.
Japan
legal
Jordan
illegal
Monaco
tolerated
Marijuana products are illegal, but tolerated in small quantities
Netherlands
tolerated
 Hemp extracts are technically illegal, but sale of CBD products with no more than 0.05% THC is tolerated
New Zealand
illegal
CBD is a controlled drug and illegal to import
Norway
illegal
CBD and hemp are illegal in Norway
Russia
illegal
Slovakia
illegal
Slovenia
tolerated
Marijuana is illegal but decriminalized
Spain
tolerated
Cannabis/CBD is technically illegal, but the government is lax about enforcement
Switzerland
legal
Italy
tolerated
Italy is working on cannabis legalization and CBD sale/use appears to be tolerated by government
Philippines
illegal
Harsh drug laws similar to China; bringing CBD with you is risky
Peru
tolerated
Possession of small amounts of marijuana is decriminalized, so CBD is likely fine as well
Portugal
tolerated
The country is known for decriminalizing all drugs in 2001, so CBD should be alright as well
Turkey
illegal
* The legal status of CBD is complex and constantly changing as more countries accept its safety and efficacy. For instance, Canada legalized cannabis in 2018, which also made CBD supplements legal. As such, this table is the best estimation that we currently have of CBD legality rather than a definitive guide.
Can I Bring CBD on Airplanes into other Countries?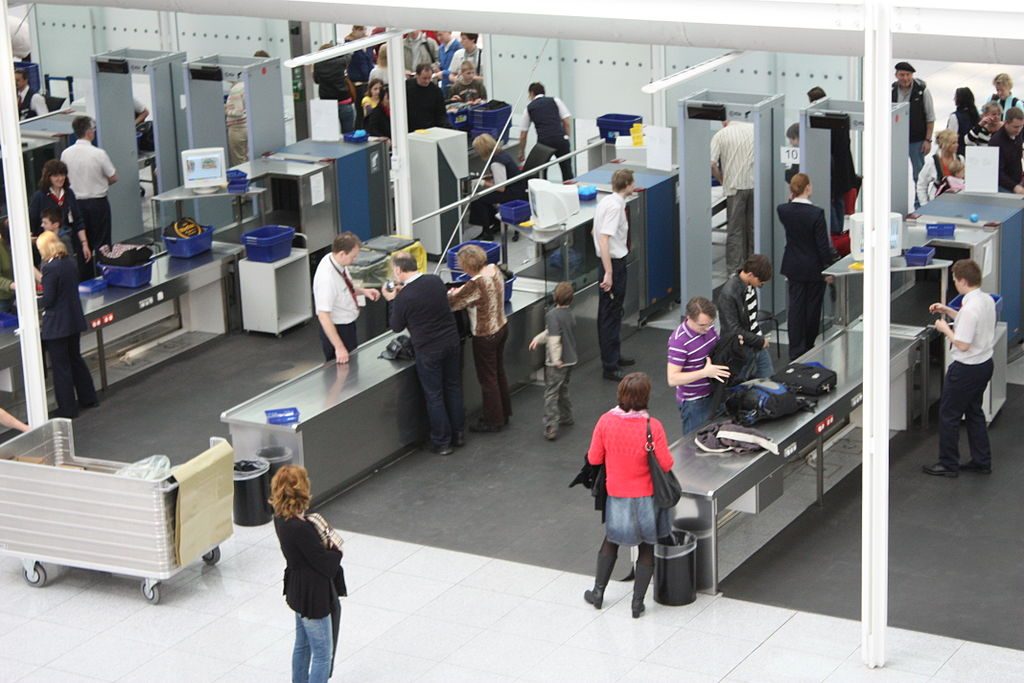 Theoretically, it's possible to sneak your CBD in your carry on luggage into any country. However, if the airport security decide to check your carry on for any reason, what will happen next depends on the country's stance towards CBD and/or marijuana.
The best advice about bringing your CBD products into other countries by airplane is to take a look at that country's stance towards recreational drugs and cannabis in particular. If it's very strict – like China and the Philippines – you can possibly go to prison if they catch you with CBD. In this case, you would be taking a high risk bringing your CBD with you.
Meanwhile, if the country you're going to has a soft stance on cannabis, it's relatively safe to take your CBD. This includes most – but not all – European countries (especially Western Europe), where people are allowed to use and possess cannabis in small amounts even if it is technically illegal.
Another factor to consider is the knowledge of the particular airport security agent that is letting you through – if they don't know much about CBD they likely won't even notice it or care, whereas if they're picky and know about CBD, they may decide to confiscate it from you. And if this agent happens to be in a country with strict laws, they might also call the police.
The bottom line is that we can't tell you with 100% certainty if you'll be able to bring your CBD on a plane to a particular country. What we can tell you is that if airport security check your luggage and find a CBD product, your risk of losing your CBD or something worse like going to jail is much higher in countries with harsh drug/cannabis laws.
Note: We recommend that you bring your CBD products in your carry-on luggage, especially if you are flying in/out of the United States. This is because TSA agents conduct random searches of checked luggage, whereas your carry-on is unlikely to be checked unless you're acting suspicious.
If you know about buying or bringing CBD into other countries, let us know in the comments to help keep this information correct and up to date.
Importing CBD From Other Countries
One way to skirt around restrictions on CBD use is to purchase it from other countries where it is legal; this loophole is already popular with nootropic supplement users. Although technically you're not allowed to purchase a substance that is illegal or requires a prescription in your country, the truth is that in many cases the government does not care enough to police the import of such substances.
However, keep in mind there is some risk involved because it's still possible to have your shipment confiscated by customs. Much like the case of bringing CBD by plane, your ability to have CBD products shipped to your doorstep will depend on how strict your country is with CBD/cannabis, and on the knowledge of the particular agent checking your shipment.
Conclusion
It's not currently possible to get a complete overview of CBD legality all over the world. For one thing, some countries might say CBD is illegal, but avoid actually enforcing this stance. Similarly, other countries might provide conflicting information at different points in time. For the best possible answer, check with your local government food or drug-regulating agency.
Ultimately, the topic of CBD legality is a complex, ever-changing landscape riddled by false assumptions, outdated rules, and unequal enforcement of the law. But the good news is that you should still be able to obtain it in most places around the world, even if you do have to skirt the law by buying it from a different country.