Hemp protein is a wholesome alternative to animal-based proteins.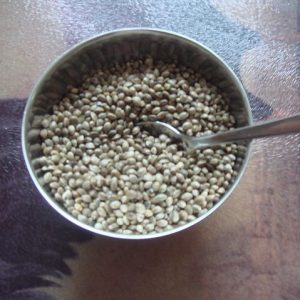 Hemp protein is made from the seeds of some strains of the Cannabis sativa plant. Although it's too early to tell if hemp protein has any specific benefits, it does possess some unique characteristics:
High concentrations of essential fats. Most hemp protein supplements contain omega-3 and omega-6 fatty acids needed for good health.
High fiber content. Fiber consumption has been associated with a variety of health benefits, such as weight loss.
Overview
Hemp protein comes from the seeds of certain Cannabis sativa plant varieties collectively called industrial hemp. Although Cannabis sativa is commonly associated with marijuana, industrial hemp strains are used exclusively for producing non-intoxicating products such as paper, fabric, and food. In the United States, Canada, and some other countries, industrial hemp plants are defined by containing no more than 0.3% of of delta-9 tetrahydrocannabinol (THC) – the main psychoactive compound in cannabis.
The production of hemp protein products involves the removal of oil from the seeds, after which the resulting hemp seed meal is milled and further processed. The protein itself is primarily composed of the globular proteins edestin and albumin.
Unlike animal proteins such as whey, hemp is not considered a complete protein source because it has relatively low levels of the essential amino acid lycine. Moreover, unless highly processed, hemp protein supplements are high in fiber and fats, including a 3:1 ratio of omega-3 to omega-6 fatty acids that play an important role in overall health.
Hemp  is most commonly used a dietary protein supplement for vegans and vegetarians and anyone else who prefers non-animal protein sources, and is either sold by itself or mixed with other plant proteins. Hemp protein products are said to have a nutty taste.
Despite containing very low THC levels, the regulation of hemp continues to be a controversial subject in most countries. Indeed, even in the United States hemp only became legal to grow in 2014, but only in
select states
that created their own commercial, research, or pilot hemp programs.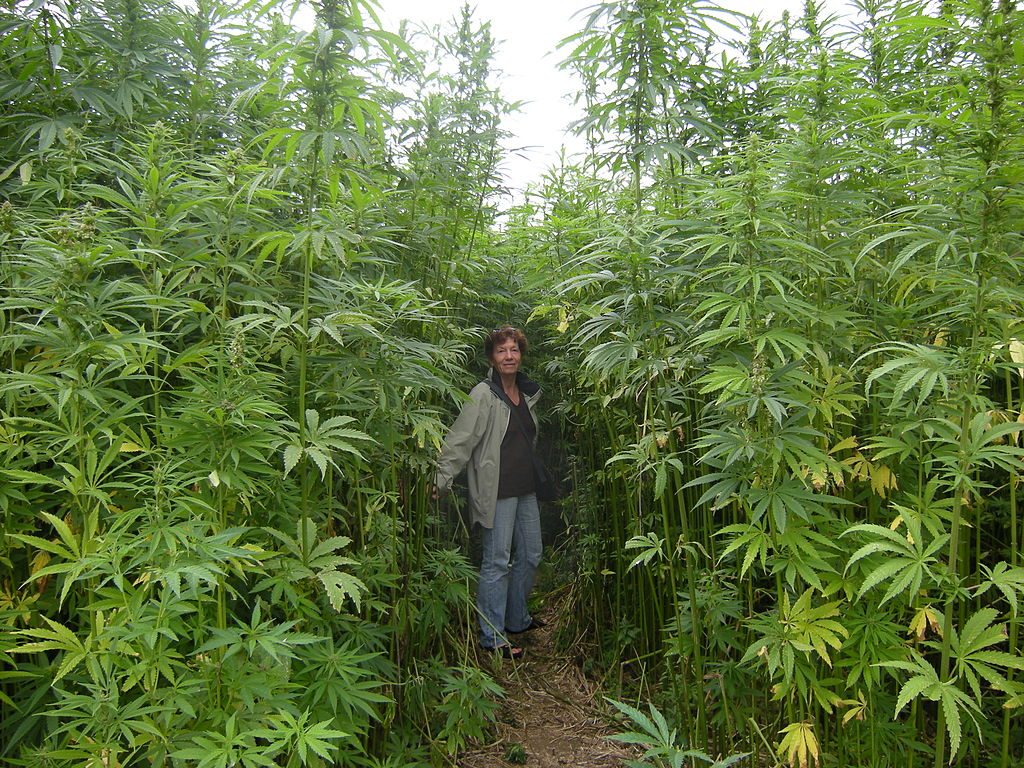 Hemp Protein's Reputation
Hemp is regarded as a wholesome, environmentally-conscious alternative to animal protein supplements. Although research has yet not revealed any unique benefits of hemp protein, it does have several attractive qualities: it's plant-based, renewable, and most hemp protein supplements also contain high concentrations of essential omega-3 and omega-6 fatty acids and fiber.
This fiber and essential fatty acids have a wide variety of beneficial effects such as weight loss, reduced blood pressure, improved bowel movements, reduced risk of health disorders such as diabetes, and more. As such, hemp protein supplements can be seen as not just a way to up protein intake, but also support overall health.
Hemp protein contains certain peptides – molecules made of linked amino acids – that may have benefits such as antioxidant activity and the reduction of blood pressure. However much like the case with
casein
, these peptides have only been tested in isolation, so it is too early to tell if they have any effects as part of whole hemp protein.
1
Research
Animal and Petri Dish Research
There is some research of isolated hemp protein peptides in animals and test-tube experiments. However, it's important to reiterate that it's not yet clear whether the findings translate to humans and to whole hemp protein supplements. Nonetheless, results indicate that:
Hemp protein hydrolysate produced by mimicking human digestion may reduce blood pressure in hypertensive rats through inhibiting the ACE and renin enzymes2
The breakdown of hemp protein isolate by enzymes may produce peptides with antioxidant activity3
One of the reasons for hemp's popularity with farmers is the fact that it grows very quickly, taking only about 4 months to mature.
Human Research
Because of the issues surrounding its legality, research on the potential benefits of hemp protein is still in its early stages and human trials are lacking. Having said that, existing research on its two unique components – essential fatty acids and fiber – shows a wide variety of general health benefits.4 5 6Moreover, research of whole hemp seeds has shown benefits for heart health, digestion, and more.7
Hemp Protein Dosage
Hemp protein supplements typically provide 15-20g protein per scoop, taken daily to support your specific protein intake goals
For sedentary individuals, 0.8 g/kg protein body weight is recommended
For resistance training, of 1.2- 1.5 g/kg is ideal for maximizing muscle growth
Most hemp protein powder supplements contain around 50% protein, 10% fats, and 20% fiber, although this varies by brand. Some supplements attain higher protein concentrations (~70%) by removing the fiber.
Supplements in Review Recommendation
Hemp protein containing 15-20 g protein taken daily.

Hemp protein supplements are a good way to support your overall health. Hemp may not be the most efficient way to get protein; however, it's a much more wholesome option than most protein supplements on the market, thanks to also providing healthy fats and fiber.
Most protein supplements suggest taking one scoop containing 15-20 g protein daily. Unless you're undergoing resistance training, taking an extra 15-20 g protein daily from hemp is a good way to up your protein intake.
References