Ancient chia seed may provide a nutritious, heart-healthy supply of protein.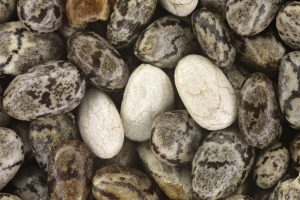 Chia protein generally refers to the nutrient-rich seeds of the chia plant. It is believed to impart such potential benefits as:
Promoting cardiovascular health. Chia may lower cholesterol and blood pressure, as well as reduce the risk of developing cardiovascular disorders.
Combating inflammation. An abundant supply of omega-3 fatty acids may enable chia to reduce inflammation and related health complications.
Overview
Chia protein is derived primarily from the Salvia hispanica plant, though a few other plants share the "chia" name. It was highly valued by the Aztecs and other Mesoamerican cultures as a staple food and considered one of their principal crops, second only to corn.
The widespread commercial production of chia continues to this day. Whether milled, ground, or whole, chia seeds are a rich source of fiber, protein, vitamins, and minerals, notably magnesium and the B vitamins.
Early stages of chia research have identified a distinct likelihood to promote good health, especially due to its high quantity of omega-3 fatty acids, which are associated with cardiovascular health.
Did you know? Chia seeds were referred to as "running food" by Aztec messengers for the bite-sized charges of energy they were believed to provide.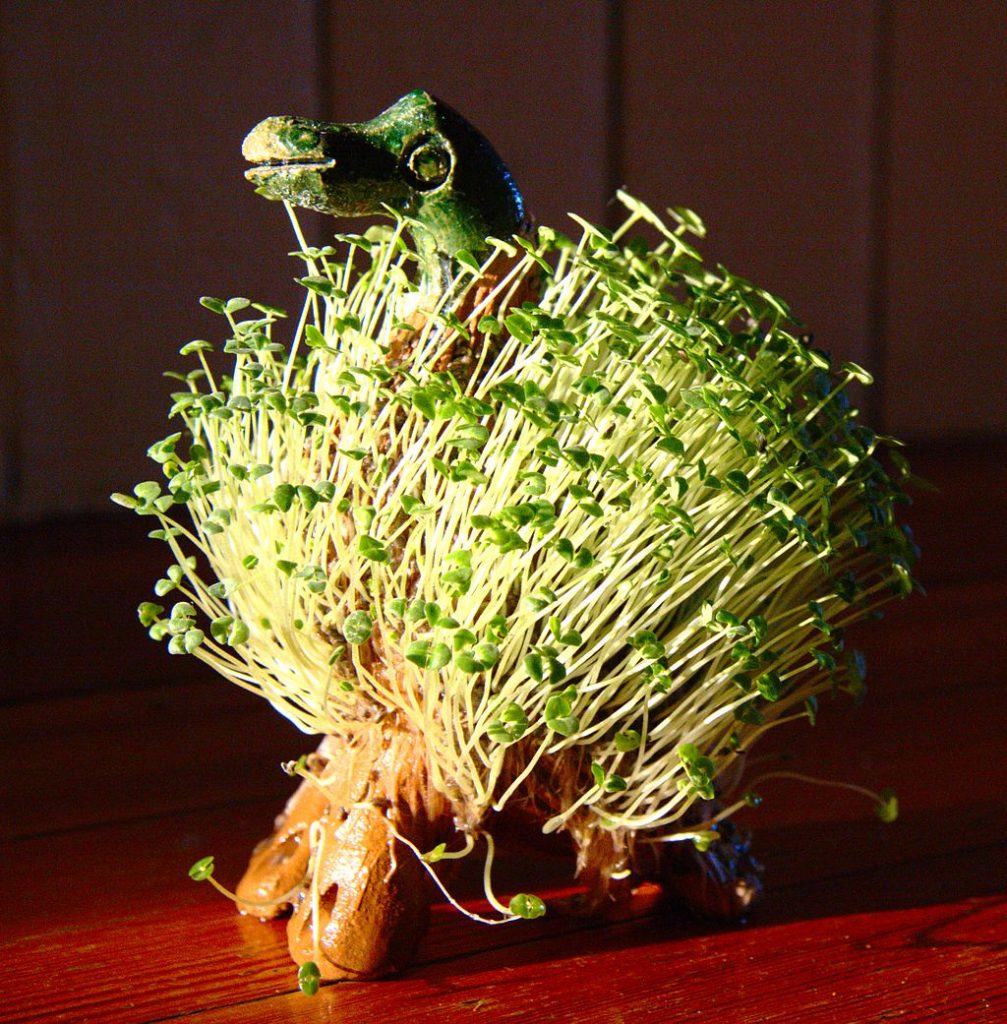 Chia Protein's Beneficial Bio-Activities
Improving cholesterol levels
As detailed in the research section below, chia seeds were found to decrease LDL ("bad") cholesterol and triglycerides, while increasing HDL, or "good," cholesterol levels.1 2
Boosting omega-3 fatty acid content
Most fried, baked, and oily foods contain excessively high amounts of omega-6, which increases the otherwise stable ratio of omega-6 to omega-3 fatty acids (n-6 to n-3 ratio) that is so critical for cardiovascular well-being. By providing a high dose of omega-3's, especially alpha-linoleic acid (ALA) and eicosapentaenoic acid (EPA), chia protein may help improve vascular endothelial function, lower blood pressure, and reduce inflammation.3 4
Whereas
fish oil
may be the most highly regarded dietary source of omega-3's, especially for its rich supply of EPA and DHA, chia seeds provide a higher amount of the omega-3 ALA.
Chia Protein's Reputation and Benefits
Chia seeds may be an excellent source of heart-healthy protein. Chia seeds are most commonly viewed as an organic and vegetarian food with excellent nutrition and low calories. Its potential health benefits have ties to the cardiovascular system and include:
Stabilizing blood pressure
Improving arterial function
Reducing inflammation
Chia has most prominently been shown to combat dyslipidemia, which includes any abnormalities in fat and cholesterol levels in the body. Researchers are still in the process of determining to what extent chia seeds and protein are able to reduce risk factors of cardiovascular disease.5 6 More on protein supplements.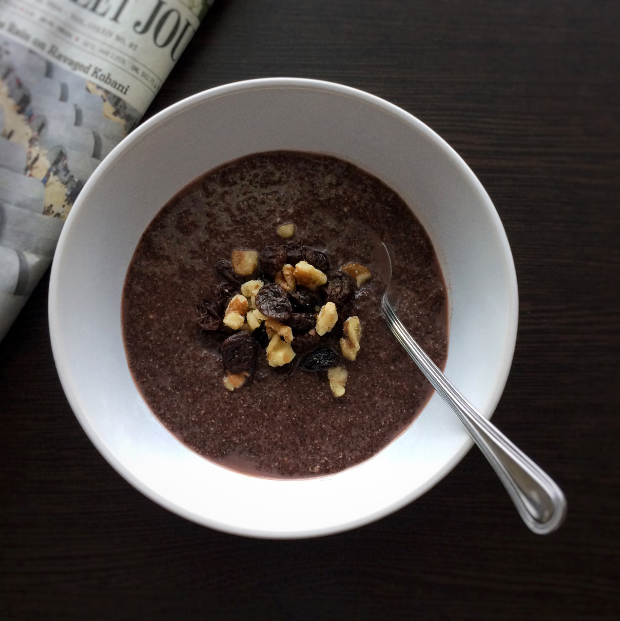 Research
Animal Research
Animal research emphasizes the capacity of chia seeds to improve cardiovascular health.
Chia seeds may improve cardiovascular health by regulating cholesterol and fatty acid levels
In this investigation, 32 male rats were fed corn oil, whole chia seeds, ground chia seeds, or chia oil for a period of 30 days. All forms of chia decreased triglyceride content and increased HDL ("good") cholesterol. Significant improvements were also observed in the n-6/n-3 fatty acid ratio for all chia diets compared to the control, which is crucial for cardiovascular health.
The study concluded that "chia decreased serum TG content and increased HDL content."7
Chia protein may help prevent metabolic abnormalities, including dyslipidemia
In this investigation, rats were fed either a sucrose-rich diet (SRD) or a sucrose and chia diet for 2 months. The results indicated that dietary chia seed was able to prevent the onset of dyslipidemia and insulin resistance unlike the control.
The study concluded that it "provides new data regarding the beneficial effect of chia seed upon lipid and glucose homeostasis in an experimental model of dislipidaemia and IR."8
Human Research
Clinical studies demonstrate chia's potential as a supplement for cardiovascular health. Its use for specific health complications, particularly diabetes and obesity, requires further investigation.
Chia seed as Salba® (37 g) may attenuate major cardiovascular risk factors
In this single-blind investigation, 2o type-2 diabetics were given either 37 ± 4 grams of Salba® chia seed or wheat bran for 12 weeks while continuing their standard diabetes therapy. Salba® was found to significantly reduce blood pressure and other cardiovascular risk factors. Furthermore, the omega-3 fatty acid levels of the Salba® group doubled.
The study concluded that "long-term supplementation with Salba attenuated a major cardiovascular risk factor (SBP) and emerging factors (hs-CRP and vWF) safely beyond conventional therapy, while maintaining good glycemic and lipid control in people with well-controlled type 2 diabetes."9
Chia seeds (25 g) may increase omega-3 fatty acid levels
In this randomized, double-blind, placebo-controlled investigation, 62 overweight women between the ages of 49 and 75 were given milled chia seeds, whole chia seeds, or a placebo of poppy seeds every day for 10 weeks. Compared to the whole chia seed and placebo, the milled chia seed group had significantly higher levels of the omega-3 fatty acids α-linolenic acid (ALA) and eicosapentaenoic acid (EPA). No significant differences in body composition, inflammation, blood pressure, and cholesterol were noted.
The study concluded that "ingestion of 25 g/day milled chia seed compared to whole chia seed or placebo for 10 weeks by overweight women increased plasma ALA and EPA, but had no influence on inflammation or disease risk factors."10
Chia Protein Dosage
Successful research studies used from 25 – 50 grams of chia seeds per day
Typical chia protein supplements come as whole or ground seeds, although some products also remove the oil
Available Forms
Whole chia seeds
Chia seed powder
Chia seed protein powder (majority of oil removed)
Supplements in Review Says
Chia seed as Salba, 15 grams daily.

Chia seeds may improve cardiovascular health. Chia is not only a healthy vegan alternative to the more common protein sources, but also comes with nutritional advantages, especially for the heart and blood vessels.
Try 15 grams of Salba®, the clinically tested chia seed supplement. Salba® has shown potential in reducing cardiovascular risk factors. Start with the recommended serving size of 15 grams per day.