If you are looking for a good source of protein and you want to know the key differences of animal-based and plant based protein sources, then soy protein and whey protein may be your best protein options. But when comparing soy protein vs. whey protein, what should you look for? Does one form have fitness and bodybuilding advantages over the other? Let's find out in this review.
What is Soy Protein?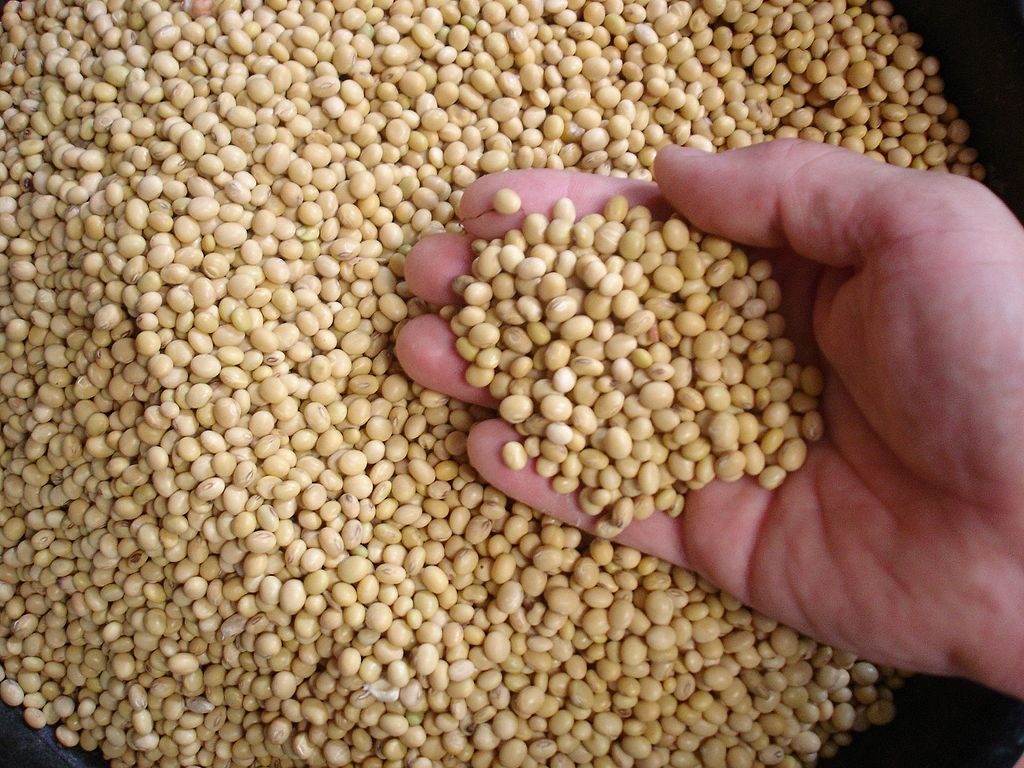 Soy protein is a plant-based protein source derived from the soybean plant. It is known to have a handful of health benefits. Consumption of soy protein is linked to lower incidences in certain cancers, decreased cardiac conditions, and improvements in menopausal symptoms and osteoporosis in women.
Soy protein is great for people who are intolerant to lactose since it does not contain lactose at all.  One drawback of using soy protein is that it may lowers testosterone levels in males above 18 years of age. This is because of the presence of phytoestrogen in soy protein that mimics the effects of the female hormone, estrogen.
Soy protein benefits include support for:
Muscle size increase with resistance training
Reduction of bad cholesterol
Amino acid intake; supplies 9 essential amino acids
Maintaining bone mineral content in women
Promoting breast health in women
What is Whey Protein?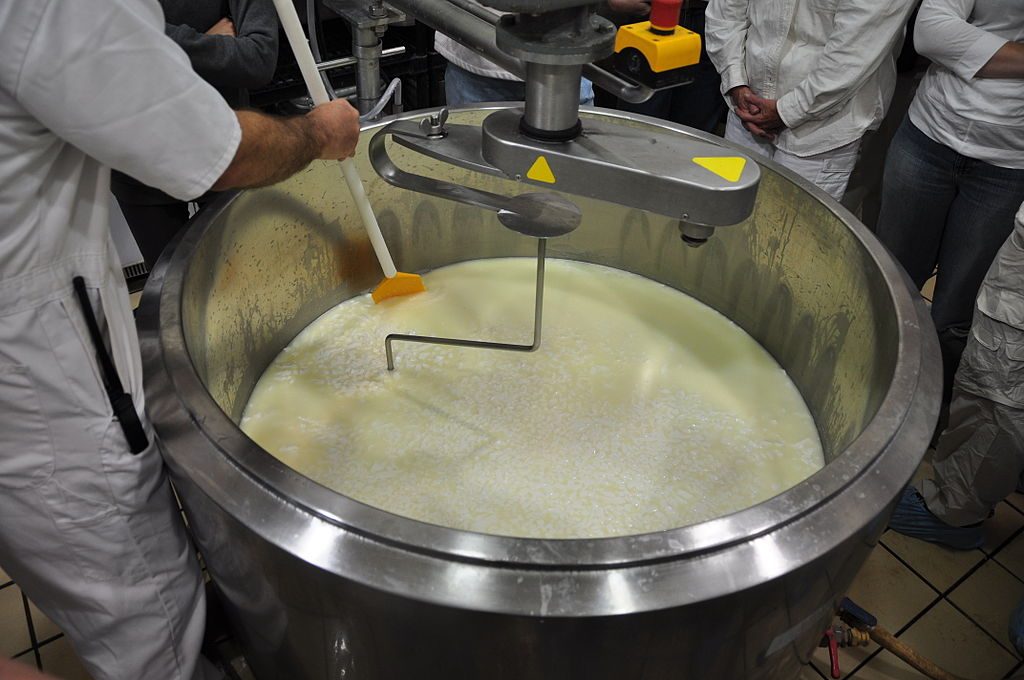 Whey protein is an animal-based protein source that is obtained from cow's milk. Whey is a by-product of cheese production and whey proteins are isolated and purified from this liquid (hence, the isolate form of whey).  As a result of its dairy origins, all types of whey protein available on the market today contain at least trace amounts of lactose. People who are lactose intolerant may experience discomfort in taking whey protein.6 
Bovine milk protein is composed of 20% whey and 80% casein.
As an animal-based protein, whey protein contains saturated fat and cholesterol that may be linked to heart concerns.  However, unlike soy protein, whey protein does not affect sex hormones of men and women. 
Whey protein supplementation is most popularly used by bodybuilders and athletes because it is known to increase muscle cell number with resistance training. The increase in muscle cell number helps build muscle size, and may help to promote ideal body composition.
Whey protein benefits include support for:
Increase in muscle protein synthesis that will lead to lean body mass gains in conjunction with strength training
Fast amino acid absorption from whey protein
Reduction of the levels of hunger hormone called ghrelin
Healthy weight loss of overweight and obese adults while preventing the loss of muscle
Plant-based protein and animal-based protein sources greatly differ in nutritional value. Comparing soy protein and whey protein macronutrient profiles can help determine which form is better for your health goals.
Here is a table that can help you choose by comparing soy protein and whey protein nutritional content side by side:
Soy Protein vs. Whey Protein: Nutritional Content

Serving Size 100 g.

Nutrition Facts
Soy Protein
Whey Protein 
Protein
88.32 g
58.14 g

Calories

335 kcal

359 kcal

Fat

3.39 g

1.16 g

Carbohydrate

0 g

29.07 g

Total Dietary Fiber

0 g

0 g

Total Sugars

0 g

1.16 g
Calcium

178 mg

698 mg

Iron

14.50 mg

1.26 mg

Sodium

1005 mg

372 mg

Potassium

81 mg

872 mg

Magnesium

39 mg

233 mg

Phosphorus

776 mg

581 mg

Zinc

4.03 mg

8.72 mg

Vitamin C
0 mg
34.9 mg
Thiamine (Vitamin B1)
0.176 mg
0.872 mg
Riboflavin (Vitamin B2)
0.100 mg
0.988 mg
Niacin (Vitamin B3)
1.438 mg
11.628 mg
 Pyridoxine (Vitamin B6)
0.100 mg
1.163 mg
Cobalamin (Vitamin B12)
0 μg
3.49 μg
Folate (Vitamin B9)
176 μg
395 μg
Soy Protein vs. Whey Protein – Which is Better?
Soy protein has more protein and fat content to give enough energy and strength during a workout session, and is available in many powders to make shakes. It is also best for people who are lactose intolerant.
Whey protein has higher calories that is quickly absorbed and converted into energy by the body. It also has more vitamins and minerals compared to soy protein and all these can make a difference in the development of muscles and loss of fat.
Whey protein may be lower in total protein content per serving, but it contains other sources of fuel for the body, such as carbohydrate and sugar. Whey protein has more calories than soy protein and calories are converted into energy by the body, thus whey protein is able to give the body more energy during a workout. Soy contains more protein per serving compared to whey which is great for resistance training.
If soy protein is taken pre-workout, it may lead to post-workout cravings because it has lower calories and it lacks carbohydrates and sugar as an additional fuel source.
Whey protein is able to suppress appetite while building muscle by providing the body enough energy for physical activity and by suppressing the hunger hormone ghrelin. Whey protein is best for body builders who want to improve muscle size, power lifters who want to improve muscle strength and people who want to lose weight without decreasing muscle.
Soy protein and whey protein both contain an ample amount of vitamins and minerals.
Soy supplies sodium and phosphorus. It supplies less mineral nutrition than whey protein; but its sodium helps the body regulate water balance to maintain the function of muscles and nerves.11 Phosphorus works with calcium to maintain healthy bones and teeth. Phosphorus also plays a role in kidney health and the storage and use of energy in the body.
Whey protein, on the other hand, has high amounts of calcium and potassium. Calcium is the most abundant mineral in the body and it is essential in most of the body function mainly involving the heart, nerves and muscles. Potassium is necessary for the proper function of all types of muscles in the body. It is also a vital mineral for overall bone health.
Whey protein has more vitamins overall compared to soy protein. The most abundant vitamins present in whey protein are members of the B-complex group. These B vitamins assist the body in converting food into fuel that can be used by the body. B vitamins also metabolize fat and protein. Vitamin B-complex is necessary for healthy liver and eyes. It also makes skin and hair look more appealing.
Soy protein is best for vegetarians for obvious reasons, as well as offering advantages for women's health. In comparison to other forms, however, it is not the best protein choice for fat loss. Soy protein does provide the body with vitamins and minerals, but it is inferior to whey in this aspect.
Whey protein is best for strengthening and toning muscles. It is also better for fat loss programs than soy. Whey protein is ideal for any athlete or bodybuilder who is not vegan or lactose intolerant. Whey protein provides more vitamins and minerals compared to soy protein, and is a "fast-absorbing" protein.
Conclusion
Soy protein vs. whey protein presents two great protein powder supplement forms that support support overall health, including promoting  muscle strength and size. Whey protein has more vitamins and minerals than soy protein, is faster to absorb, and may be a superior choice for both fat loss and muscle-building programs. Soy protein is an ideal supplement for individuals who are vegan or lactose intolerant (as is pea protein). Soy protein also has added health benefits for women. However, although each form has its pros and cons, whey protein appears to offer more health benefits and advantages than soy protein when used as a pre or post workout regimen.
References