Animal Research
section" id="antioxidation">Antioxidationize: 18pt;">
Incan quinoa protein may help manage weight as well as maintain overall health via its antioxidant properties.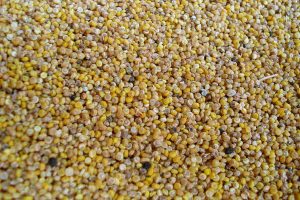 Quinoa is a grain crop that contains edible, protein-rich seeds. It is occasionally supplemented as a protein, and may offer various health benefits:
Supporting fat loss. Quinoa protein has been shown to lower triglyceride concentrations and help combat obesity.
Promoting immunity. The antioxidant and anti-inflammatory properties of quinoa may help upkeep the body's defenses.