Natural nitrate powerhouse beetroot may be an effective pre-workout supplement.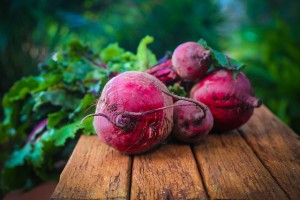 Beetroot is a vegetable known for its high quantities of nitrate. Nitrate converts to several bio-active compounds in the body, and is believed to aid athletic performance via one main action:
Reducing the oxygen cost of exercise. By making muscles use oxygen more efficiently, nitrate provides a tangible performance boost for aerobic exercise.
Overview
Beetroot is the edible root of the beet plant (Beta vulgaris) consumed all over the world. Beetroot is an excellent source of vitamins A and C, iron, and fiber, but is best known for its high nitrate content, containing an average of 1459 mg of nitrate per kg. Consumption of dietary nitrate has recently emerged as a possible supplementation strategy for boosting workout performance, particularly for aerobic exercise.
Although leafy green vegetables are also a major source of nitrate, most research has focused on beetroot juice, given its combination of high nitrate concentration and ease of consumption. Beet juice has grown so popular that even Olympic athletes have begun to drink it in hopes of gaining a slight edge over the competition.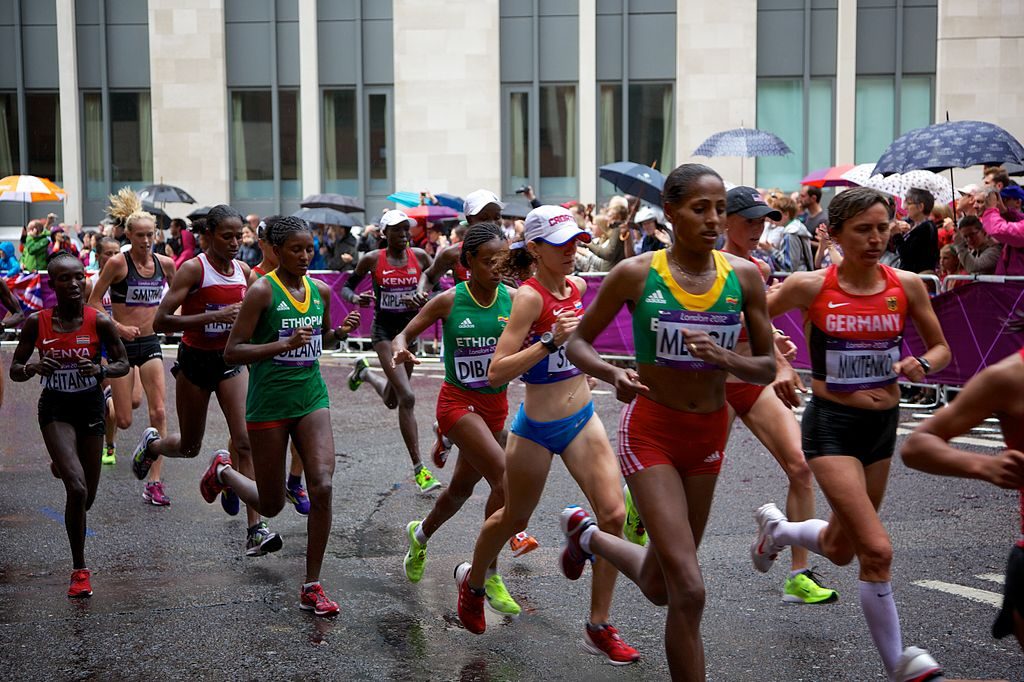 How Beetroot Might Help PWO Formulas
Reduction in the oxygen cost of exercise
Dietary nitrate is believed to function primarily via the 'nitrate-nitrite-NO' pathway, through which it is converted into nitrite, which in turn converts into nitric oxide (NO) and other nitrogen oxide compounds.1 This activity, in turn, appears to improve muscle efficiency by lowering the oxygen cost of aerobic exercise. The exact mechanism behind this efficiency remains unclear, but there are two major hypotheses:
One theory is that nitrate lowers the muscle tissue's need for adenosine triphosphate (ATP), the body's main energy molecule
The second possibility is that nitrate supplementation improves the efficiency of mitochondria—the energy-generating structure found in most cells—which lowers the amount of oxygen needed to resynthesize ATP.
It's also possible that both processes occur at the same time.2
Furthermore, nitrate supplementation might also benefit muscle through improved blood flow, contracting ability, and other benefits. However, these mechanisms have seen little research thus far.3
Beetroot's ergogenic benefits are derived from its high nitrate content. While researchers originally speculated that other bioactive compounds in beetroot—such as antioxidants and polyphenols—may also have beneficial effects, studies that compared normal beetroot with a nitrate-depleted substitute confirmed that nitrate is the ingredient responsible.
Beetroot Benefits & Uses
The main workout benefit of beetroot's biological activity is a reduction in the oxygen cost of exercise. In other words, nitrate allows muscle to complete more work with the same amount of oxygen when performing aerobic training.
The tangible benefits of this efficiency include better finish times during a race and longer time until exhaustion. This unique mechanism has been attested to by a large number of studies.4567Furthermore, this effect may also be beneficial for activity that mixes the aerobic and anaerobic energy systems, such as team sports.
Despite its popularity among Olympic runners, dietary nitrate appears to have little benefit for elite endurance athletes. Researchers believe this is the result of adaptations gained from continued exposure to exercise, such as increased muscle capillary density.
8
Research
Animal Research
Animal trials of beetroot and dietary nitrate in general confirm its ergogenic effects, and suggest potential mechanisms that have yet to be studied in humans. Findings in rats indicate that nitrate from beetroot appears to:
Improve blood flow and reduce blood lactate levels during exercise, which are indicative of exercise intensity9
Enhance contractile force of fast-twitch muscle fibers, allowing them to achieve the same force with less effort10
Human Research
Human trials of beetroot show solid benefits for aerobic activity – any exercise that primarily relies on oxygen for energy delivery.
Beetroot juice (0.5 l) for 6 days may reduce oxygen cost of running, and improve time until exhaustion during intense running by 15%
This frequently-cited double-blind, crossover study tested the effects of beetroot juice on walking and running. Nine male subjects were randomized to receive either 0.5 L of beetroot juice, containing 6.2 mmol of nitrate (BR), or placebo for 6 days. They performed walking and running tests on days 4 and 5 of supplementation.
The study found that BR reduced the oxygen cost of moderate and severe-intensity running by about 7%, and increased the time until failure during intense running by 15%.
The researchers concluded that "These results might have important implications for athletic performance enhancement…These data indicate that the positive physiological effects of BR ingestion on blood pressure and exercise performance are consequent to the high NO3− content"11
Single dose of beetroot juice (0.5 L) may improve cycling race performance
This randomized, crossover study examined whether the reduction of oxygen cost of exercise from nitrate could lead to enhanced performance. Nine well-trained male cyclists were given either 0.5 L of beetroot juice, containing 6.2 mmol of nitrate (BR), or 0.5 L of nitrate-depleted BR, 2.5 hours before a 4 km and 16.1 km races. All individuals later switched groups so that everyone tried both treatments. BR improved 4 km race time by 2.8%, and 16.1 km time by 2.7%.
The researchers concluded that "dietary supplementation with a single 0.5-L dose of nitrate-rich BR improved 4- and 16.1-km TT performance in trained cyclists"12
Beetroot juice 490 ml may boost intense intermittent exercise performance
The aim of this double-blind, randomized, crossover study was to examine the effects of dietary nitrate supplementation on team sport-specific intense, intermittent exercise. Fourteen male recreational team-sports players were assigned to take either 490 ml of nitrate-rich beetroot juice (BR) or nitrate-depleted placebo juice (PL) before completing an exercise test. Three days later, they switched groups so that all participants tried both treatments.
The beetroot juice was taken over a 30-hour period before doing a Yo-Yo intermittent recovery level 1 test. This popular test is designed to mimic high-intensity running bouts found in sports like soccer, and to test fatigue resistance during intermittent exercise that taxes both aerobic and anaerobic energy systems. The study found that performance was improved by 4.2% for the BR group compared to PL.
The researchers concluded that "The results of this study suggest that nitrate may be an effective ergogenic aid for intermittent high-intensity exercise performance in recreational team sport players"13
Beetroot juice 0.5 l/day for 15 days may reduce the oxygen cost of moderate-intensity exercise
This study looked at the short-term effects of beetroot juice (BR) supplementation on moderate-intensity exercise performance. Eight participants were assigned to receive either placebo or BR (0.5 l/day; 5.2 mmol nitrate/day) for 15 days. After 10 days, the participants switched treatments, so that all 8 subjects underwent both placebo and BR supplementation.
The exercise included a cycling ergometer test with two 5-min bouts of moderate-intensity, followed by a ramp test to exhaustion, all separated by 10 minutes of rest. This exercise regimen was done on days 1, 5, and 15 of supplementation, 2.5 hours after taking the supplement. The oxygen cost of exercise was 5% lower for BR after day 1, and remained reduced by 3-4% by 15 days of supplementation.
The researchers concluded that "The O2 cost of moderate-intensity exercise was significantly reduced 2.5 h after the ingestion of one 0.5-liter dose of nitrate-rich BR, and these effects were maintained after 5 and 15 days of continued supplementation…these results provide intriguing new directions for the potential use of dietary nitrate in enhancing training adaptations in athletic populations…"14
Dietary nitrate 0.1 mmol/kg bodyweight/day for 6 days may reduce the oxygen cost of submaximal exercise
This double-blind, placebo-controlled, crossover study investigated whether dietary nitrate has any effect on exercise performance. Nine well-trained men were randomly assigned to receive placebo or sodium nitrate (0.1 mmol/kg of bodyweight daily) for two separate 3-day periods, and performed moderate and high-intensity cycling tests after each period.
The oxygen cost of moderate-intensity, submaximal cycling was reduced by 5% compared to placebo, but no effect was found during maximal, high-intensity cycling.
The researchers concluded that "our findings show a lower oxygen cost during submaximal work after dietary supplementation with nitrate, in amounts achievable through a diet rich in vegetables"15
To date, research has focused on nitrate supplementation for aerobic exercise. On the other hand, what few studies have been done on nitrate's use for anaerobic exercise such as sprint running do not show any benefit.
16
Dosage for Pre-Workout
Medical research studies show that 5-9 mmol of nitrate daily is an effective dose; If using beet juice, this translates to about 0.5 liters a day
Nitrate should ideally be supplemented for 1-15 days, or continuously as part of a healthy diet
Beetroot supplements vary greatly in dose due to the variety of available forms, ranging from 500 mg capsules to 1,000 mg/ml juice
Side Effects
Beetroot is not associated with any significant side effects, except for the completely harmless reddish stool or urine discoloration.
Available Forms of Beetroot
Beetroot can be supplemented in its whole form, as beetroot juice, and less commonly as beetroot powder.
Supplements in Review Recommendation
Beetroot Powder

, 3500 mg (1/2 tablespoon).



If your workout includes a significant aerobic component, beetroot is a great supplement choice. Beetroot's aerobic exercise benefits are well-documented and reliable, and even activity that mixes anaerobic and aerobic exercise – such as team sports – may get a significant boost.
While it's best to just eat whole beetroot regularly, a powder supplement is the easiest way to get the workout boost you need. Eating beetroot or drinking beet juice daily is a little inconvenient. It's much easier to just mix half a teaspoon of beetroot powder with water or your favorite drink.
References