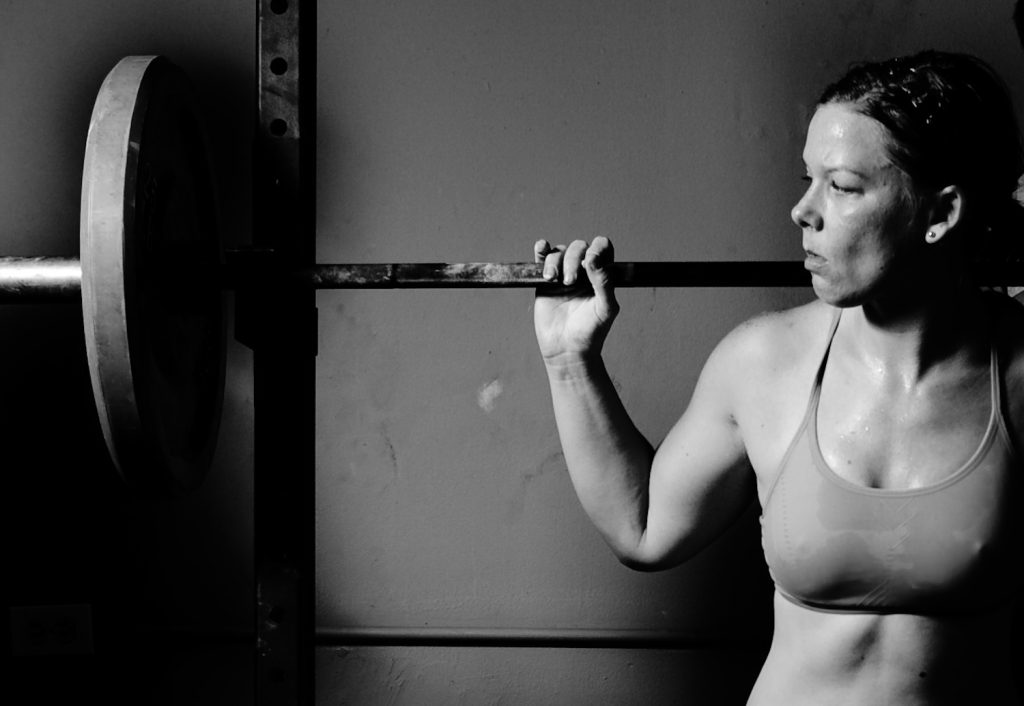 Pre-workout supplements are intended to optimize physical performance for all forms of training undertaken by bodybuilders, athletes and everyday fitness enthusiasts alike. Effective supplement intake is not only limited to nutrients enhancing muscle mass and strength, but also fat burners to shred weight, nootropics to sharpen mental focus, stimulants to boost energy levels, and compounds to expedite recovery.
This list details the potential benefits of popular pre-workout ingredients and supplements, along with a brief overview of associated mechanisms. Those labeled Editor's Choice are our preferences for prime pre-workout supplementation.
For an introduction to pre-workout supplements, check out our pre-workouts guide.
Agmatine Sulfate

Derived from the amino acid arginine, agmatine sulfate is the salt form of agmatine, which is naturally present in many tissues and organs and has potential to be used for multiple health disorders.
As a pre-workout aid, agmatine sulfate is mainly used to elevate the levels of nitric oxide (NO) by affecting enzymes that control NO production. NO is known to widen blood vessels and result in enhanced blood flow to muscles, which some believe may improve exercise performance and recovery. However, there is currently no research to back up agmatine sulfate's effectiveness.
Alpha GPC
Derived from soy lecithin, alpha GPC is sometimes taken before workouts because of its potential to enhance muscle performance and growth in conjunction with resistance training.
Alpha GPC works through providing choline, a compound needed to make acetylcholine, an important neurotransmitter. In turn, acetylcholine is involved in muscle contraction and might also be capable of enhancing growth hormone (GH) release, which is linked to enhanced muscle growth, fat loss, and other benefits.
Nonetheless, the evidence for these effects is currently restricted to a handful of studies which may also be biased due to being funded by supplement companies.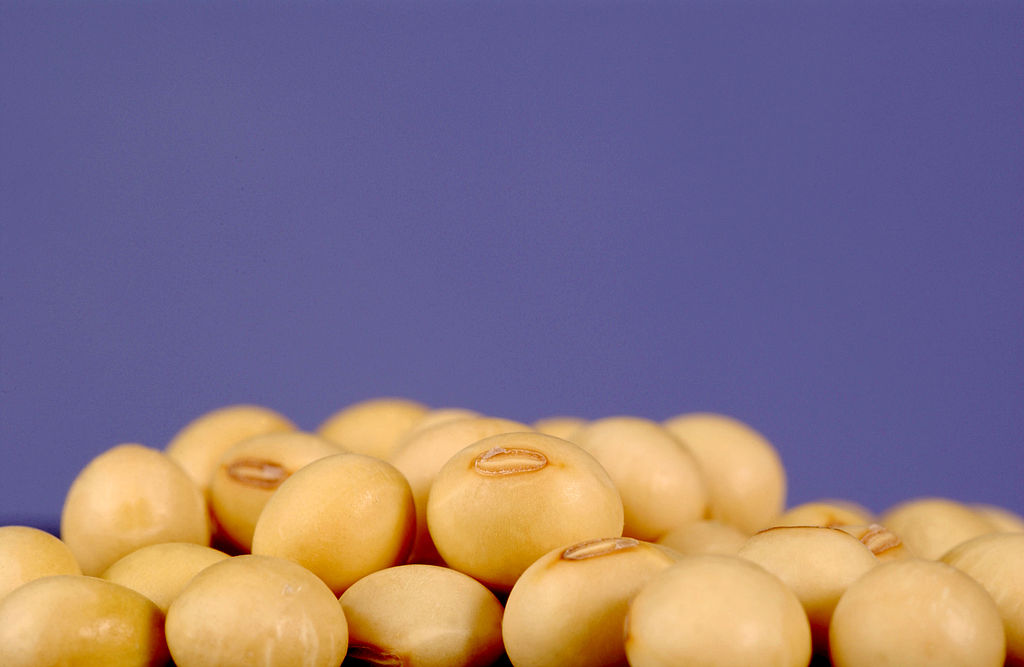 Arginine
Similar to other amino acids, arginine is required for numerous bodily functions. It is a popular ergogenic aid because of its proposed ability to convert into nitric oxide (NO) and promote blood vessel dialtion. In turn, supplement manufacturers claim that this can increase blood flow and result in improved muscle performance and recovery.
However, the results of clinical studies have been mixed. At best, it seems that arginine may benefit untrained and moderately-trained individuals. In any case, citrulline – another amino acid closely related to arginine – seems to be a far more effective, research-proven option.
Arginine is often sold in the form of arginine alpha-ketoglutarate (AAKG), which is believed to be more effective due to increased
adenoside triphosphate
(ATP) production. However – simialr to standalone arginine – studies of AAKG report mixed findings.
Astragalus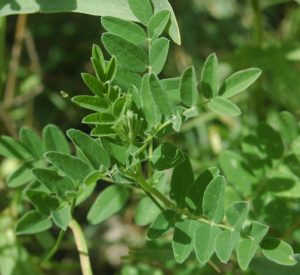 A herb long used by traditional Chinese medicine, astragalus (Astragalus membranaceus) is best recognized as an adaptogen that helps the body adapt to all sorts of stress. As a pre-workout supplement, astragalus seems to:
Reduce the toxic byproducts of exercise such as lactate and ammonia
In turn, this effect has been shown to prolong time until exhaustion in exercising animals, although human trials have not yet been done. Moreover, astragalus is sometimes used to boost immunity after strenuous workouts, and may also be capable of improving muscle pumps for bodybuilders in particular. All in all, these effects are more supportive of its inclusion in multi-ingredient supplements rather than a standalone product.
Baking Soda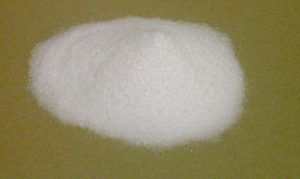 Baking soda is a salt composed of sodium and bicarbonate most often found in its powdered form.
The alkaline nature of baking soda (it has a pH of 9) has led to its consumption by athletes in order to challenge acid buildup in muscles during workouts, which is believed to increase endurance and mitigate fatigue by countering lactic acid accumulation. However, research evidence remains rather limited.
BCAA
Branched-chain amino acids (BCAAs) are the essential amino acids leucine isoleucine, and valine, which are grouped together due to their similar branching structure.
BCAAs are involved in synthesizing the proteins that make up skeletal muscle as well as aiding muscle energy production – roles which have made them a popular workout supplement. However, the major issue with BCAA supplementation is that sufficient quantities can easily be procured from everyday protein-rich foods. But that doesn't necessarily mean that BCAA supplements are useless – they can still benefit those undergoing fasted workouts or maintaining a low-protein diet.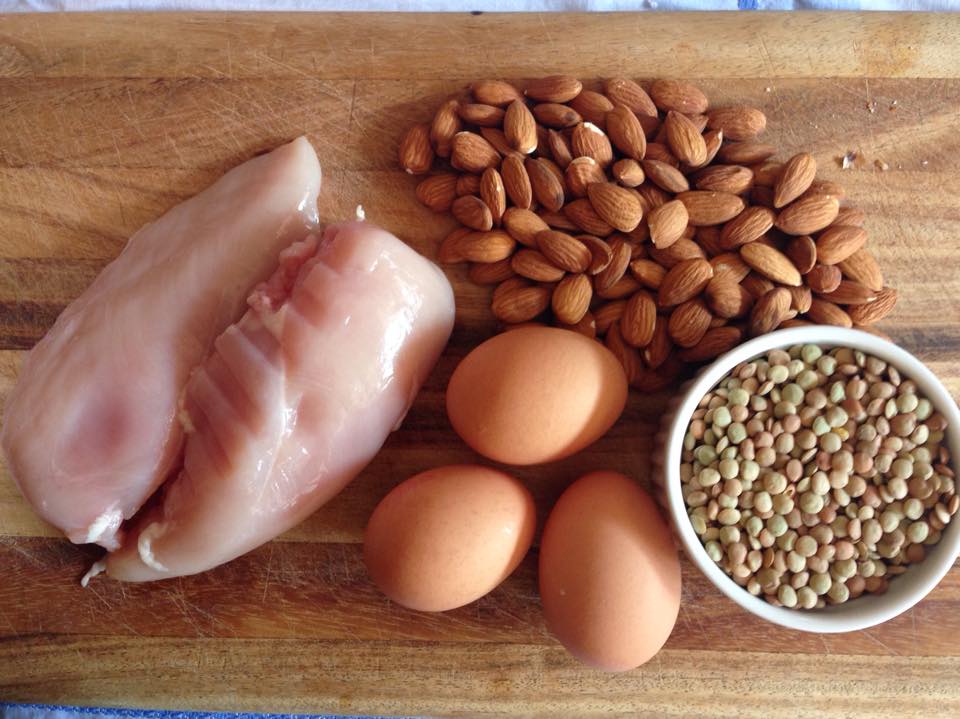 Beetroot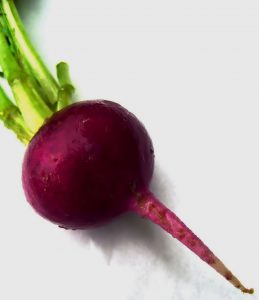 Cut from the beet plant and used to make juice, beetroot is prized as a pre-workout because of its high nitrate content. Nitrate seems to reduce the oxygen cost of aerobic exercise, allowing muscles to complete more work with the same amount of oxygen. It's not yet entirely clear how this nitrate achieves this, but the two main theories are that:
Nitrate lowers the muscle tissue's need for energy (ATP)
Nitrate improves the efficiency of mitochondria – the cell structures responsible for producing energy – which lowers the amount of oxygen needed to resynthesize ATP
The benefits of beetroot and nitrate are backed by dozens of studies, making it one of the best options for boosting aerobic exercise performance.
Beta Alanine – Editor's Choice

Much like creatine, beta-alanine is produced by the human body, found in food, and can also be supplemented to enhance workout performance. Beta-alanine's major benefit is improved muscle endurance during anaerobic activity, such as resistance training and high-intensity cycling and running.
Beta alanine achieves this through helping synthesize carnosine, a compound found in muscle that improves muscle buffering capacity – the ability of muscle to neutralize acid which rapidly builds up during intense exercise and eventually leads to fatigue.
Why we like it. Beta-alanine is naturally produced in the human body, has noticeable performance benefits, and is backed by numerous clinical trials.
Betaine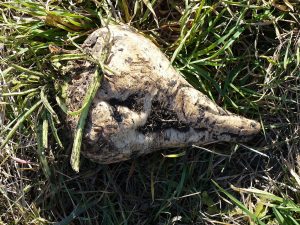 Also known as trimethylglycine (TMG), betaine is found in many everyday foods, including beets, spinach, wheat, and wine.
Most of betaine's workout benefits seem to come from its role as a methyl donor – a molecule that can transfer its methyl groups. In particular, betaine is involved in the methionine cycle, a by-product of which is S-adenosylmethionine (SAM). SAM, in turn, plays an important role in processes that produce protein, creatine, and other molecules crucial to workout performance.
Potential benefits of betaine supplementation include increased muscle protein synthesis and subsequent muscle growth and improved exercise performance (e.g. more reps of bench press). Having said that, current research findings are mixed, warranting the need for more high-quality trials.
Caffeine – Editor's Choice
Caffeine – a white crystal naturally present in a variety of seeds, nuts, and leaves – is the most popular psychoactive compound in the world, consumed by billions of people on a daily basis. As a pre-workout supplement, caffeine has a wide range of science-backed benefits:
Improved exercise performance, such as running longer and faster, and performing more exercise repetitions
Reduced perceived exertion, making it easier to tolerate fatigue during exercise
Increased wakefulness, alertness, and mood
Enhanced reaction-time and decision-making
Caffeine achieves these effects chiefly through its well-researched inhibition of adenosine, a neurotransmitter that makes you sleepy. In addition, caffeine boosts levels of serotonin, dopamine, and other neurotransmitters associated with energy, well-being, and alertness, and promotes the release of adrenaline, causing further stimulating effects.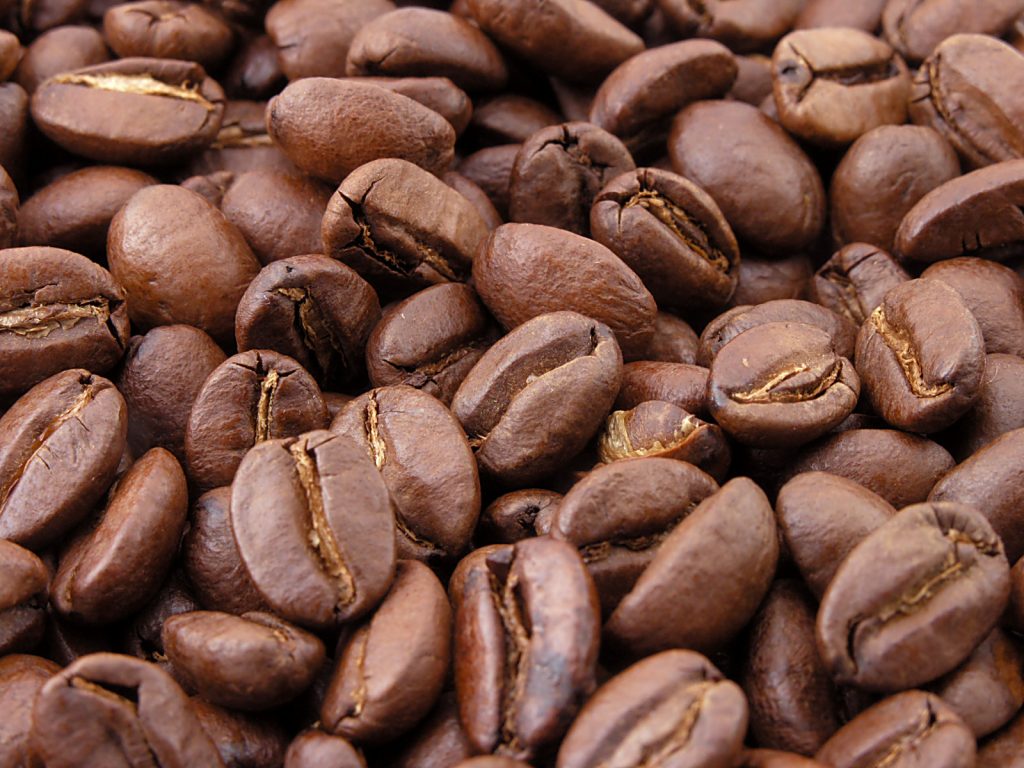 Citrulline Malate – Editor's Choice

Citrulline malate (CM) is one of the most promising newer pre-workout supplements. Combining malate, a key player in the energy-producing Krebs cycle, with citrulline, an amino acid known to remove toxic ammonia, is believed to impart a synergistic effect on muscle that improves anaerobic exercise performance.
Once citrulline is converted into arginine, it may increase muscle blood flow and nutrient delivery by elevating NO levels. Malate, on the other hand, is believed to facilitate energy (ATP) production by reducing lactic acid buildup and increasing the synthesis of pyruvate, especially during intense workouts. Most of the studies looking at the workout benefits of CM show promising  results, but researchers remain skeptical.
Why we like it. Citrulline malate may have a wide range of benefits, including delayed onset of fatigue and soreness, improved recovery, and enhanced muscle function, which together enable one to workout with elevated intensity and for longer stretches of time. It's also possible that CM may boost creatine synthesis and phosphocreatine (PCr) regeneration.
CLA

Short for conjugated linoleic acid, CLA is a fatty acid regularly consumed in certain dairy and meat products that has the potential to aid fat loss.
CLA has become popular in sports formulas for its purported ability to simultaneously help shred fat and maintain or grow muscle mass. Its fat burning capacity stems from supporting fatty acid oxidation through carnitine palmitoyl transferase stimulation as well as boosting energy expenditure and metabolism.
Studies also point to its down-regulation of tumor necrosis factor-alpha – a pro-inflammatory signaling molecule that promotes muscle protein breakdown – as an explanation for how it might support muscle mass.
But while research has provided some backing for its ability to burn fat with or without exercise, its potential effects on muscle mass require more proof.
Cordyceps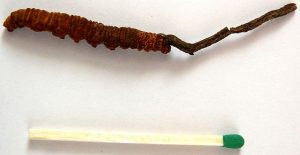 Cordyceps refers to a group of fungi with medicinal effects, with cordyceps sinensis being the most widely used species. Cordyceps is used to help with immune system concerns, liver function, and to improve general health. As a pre-workout supplement, cordyceps has been shown to alleviate fatigue and improve endurance exercise performance.
This effect is theorized to result from improved energy (ATP) generation in the liver. Nonetheless, current study findings are mixed and more high-quality trials are needed to confirm cordyceps' workout benefits.
Creatine – Editor's Choice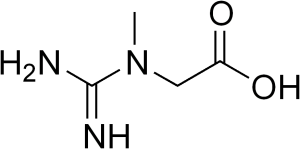 Creatine is an organic acid that is naturally present in the body and helps to increase energy supply to muscles during stints of intense activity. The discovery that creatine can also be supplemented to maximize its natural levels – and produce impressive performance benefits – is largely responsible for its immense popularity.
Creatine works through one central mechanism:
Increasing muscle energy production. The primary action of creatine is to improve the availability of energy (ATP) in muscle tissue during high-intensity exercise by helping convert ADP into ATP.
Decades of clinical trials have shown that creatine supplementation:
Improves anaerobic exercise performance, with tangible effects such as faster sprint speed, more exercise repetitions, and higher power output
Improves muscle and strength gains from resistance training
There is also some evidence that creatine enhances recovery by protecting muscle from exercise-induced damage, and potentially enhances brain function, particularly during periods of sleep deprivation.
It's also possible that creatine stimulates muscle growth directly by affecting several proteins that regulate muscle growth, such as myostatin, IGF-1, and myosin heavy chain. However, these mechanisms require more evidence.
Why we like it. Creatine is the most widely used ergogenic supplement with good reason: it has multiple benefits backed by clinical research. As an innate product of the human body, the combined safety and efficacy of creatine makes it an ideal pre-workout aid.
Eleuthero
Eleuthero is a medicinal herb native to Northeast Asia that is also known as Siberian ginseng for the similarity of its effects and uses to Asian ginseng. Like other adaptogenic herbs, eleuthero has recently experienced a surge in popularity in workout supplements because of its purported ability to improve endurance exercise capacity. But despite is growing usage, the majority of clinical research studies report that eleuthero fails to improve endurance exercise performance.
Ginseng
Among the 11 species of plants in the ginseng family, Asian ginseng (Panax ginseng) seems to have the most potential to benefit health. As a pre-workout supplement, ginseng is purported to:
Reduce of fatigue
Improve recovery
Improve cognition
Having said that, there is a distinct lack of studies looking at the use of ginseng in the context of exercise.
Glycerol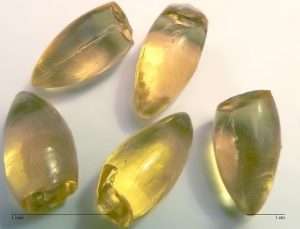 The triglyceride glycerol is one of the lesser known sports supplements, despite its common presence in pre-workout formulas. It's main usefulness seems to lie in glycerol's ability to help the body retain water.
Glycerol might also boost muscle pumping power and enlarge muscle size by binding to fluid in blood vessels, an effect better known as the "pump" craved by weight lifters.
The overall elevated hydration that glycerol offers may improve body temperature control during workouts, reduce dehydration and stress, and possibly even improve performance. However, current research findings are mixed, with some studies reporting no effect.
Isomaltulose

Isomaltulose is type of sugar originally used in food products. In comparison to standard sugars (such as glucose), isomaltulose digests quite slowly, promoting the usage of fat rather than carbohydrates to supply the body with energy. In turn, this can theoretically cause weight loss since more fats are being burned (oxidized) than normal. In particular, isomaltulose is advertised as a supplement for workout enthusiasts looking to burn more fat during exercise while also providing a steady source of energy.
Current research evidence is supportive of isomaltulose's ability to enhance fat oxidation with or without exercise, but whether this leads to actual weight has yet to be studied.
Leucine
Compared to the other branched-chain amino acids, leucine seems to have the strongest hand in promoting muscle protein synthesis via the mTOR pathway.
However, much like the case with BCAAs, supplementing leucine is mostly unnecessary as it is already present in dietary protein sources.
Nitric Oxide
Signaling molecule nitric oxide (NO) is prized for its consistent ability to improve circulation by dilating blood vessels.This mechanism has been suggested to aid exercise through:
Improving oxygen and nutrient delivery to muscle, improving both performance and recovery
Increasing the muscle pump sought out by bodybuilders
However, while multiple compounds have been shown to boost NO levels, research on whether this results in any actual benefit remains inconclusive. It may be that the benefits of NO boosters are restricted to untrained or moderately trained individuals, but in any case more research has to be done.
Rauwolscine
Rauwolscine is a compound isolated from Rauvolfia plants that's identical in chemical structure to yohimbine, a popular fat-burner. As a pre-workout supplement, rauwolscine is proposed to work through:
Alpha-blocking. Acting as an alpha-adrenergic receptor antagonist, rauwolscine may help to control blood pressure and enhance blood circulation, as well as accelerate fat loss and possibly even boos adrenaline levels.
Serotonin activation. Triggering 5-HT1a/b receptors may increase satiety and improve mood.
Nonetheless, there's currently no human and very little animal research on this plant compound, making it difficult to support its potential ergogenic effects.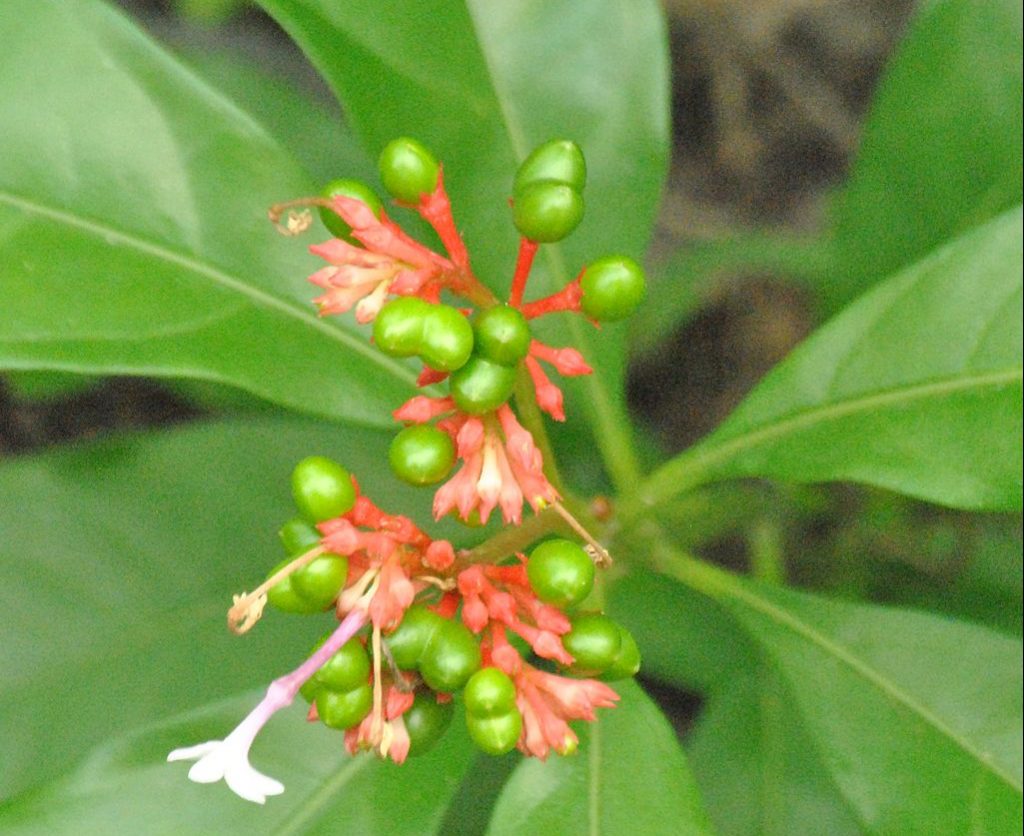 Rhodiola Rosea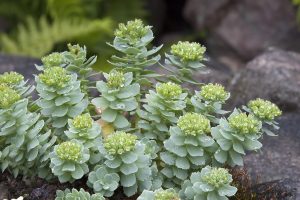 Rhodiola rosea is a hardy plant found throughout the northern reaches of Eurasia and North America. Traditionally used to help the body cope with all sorts of stressful conditions – such as sleep deprivation, cold temperatures, and fatigue – rhodiola is now widely as a fatigue-fighting and rejuvenating herbal supplement.
Rhodiola imparts its health effects primarily through regulating the HPA axis that controls our response to physiological stress, and has also been found to boost the production of energy (adenosine triphospate) in muscle during exercise.
Arguably the most clinically-backed adaptogen out there, rhodiola has been consistently shown to alleviate fatigue, and more importantly to enhance endurance exercise capacity.
Salt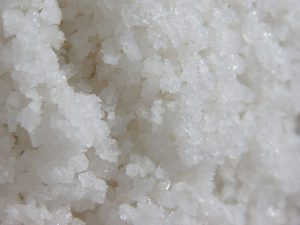 A combination of the two most important electrolytes in the body, sodium and chloride, salt is sometimes used as a workout aid for its capacity to help maintain electrolyte levels during exercise.
This effect, in turn, may help regulate cellular water levels, blood pressure, and proper muscle function, ultimately aiding in exercise performance and staving off fatigue. However, the current evidence for its pre-workout benefits is quite limited.
Taurine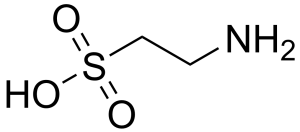 As one of the most abundant amino acids in the body, taurine is relevant to many biological activities involved with muscle health and function, including balancing cellular fluid levels, digesting fat, and protecting muscle tissue.
The precise mechanisms behind taurine's benefits are still uncertain, but current research indicates its potential to improve muscle force production, stabilize muscle cell membranes, interact with calcium for muscle contraction, and shield muscle cells from oxidative stress.
In turn, human research has shown these mechanisms to result in:
Improved exercise recovery and reduced soreness
Improved aerobic exercise performance (e.g. faster finish times and prolonged time to fatigue)
Theobromine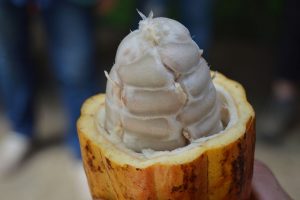 Present in most cocoa products, theobromine is an alkaloid compound similar to caffeine. Theobromine is sometimes used in pre-workout formulas as a replacement stimulant for caffeine, because its effects are much milder.
In particular, it has been suggested to improve mood and blood flow during exercise through inhibiting phosphodiesterase enzymes and adenosine receptors. Unfortunately, what little research has been done on this compound shows a lack of any significant effects.
Vitamin B12
Cobalamin, or vitamin B12, is an essential vitamin that helps the body produce energy from carbohydrates, fats, and proteins. Although this essential nutrient doesn't directly enhance physical performance, sufficient quantities are constantly required for the body to function effectively. Moreover, some groups of people – such as vegetarians and adults over 50- may be at risk of having insufficient vitamin B12 levels. Consequently, some pre-workout supplements include B12 as one of the ingredients.
Vitamin C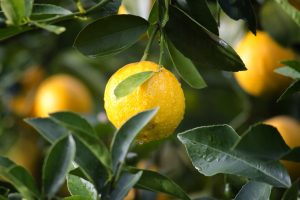 Vitamin C is one of the most popular dietary supplements today, prized particularly for its antioxidant properties.
As a pre-workout, vitamin C may help reduce soreness and prevent sickness after workouts, and possibly even reduce the perceived difficulty of exercise.
Despite these possible benefits, however, research suggests that the popular vitamin may actually hinder endurance training by neutralizing exercise-induced reactive oxygen species (ROS), which are needed to help the body adapt to aerobic exercise and improve its endurance capacity.
Yohimbine
Legendary libido booster yohimbine is sometimes taken as a pre-workout supplement for its potential to support – although not quite boost – physical performance.
By blocking alpha-2 adrenoceptors from binding to adrenaline and noradrenaline, yohimbine may encourage these hormones to bind to beta adrenoceptors instead. In this way, yohimbine may promote flight-or-flight-associated effects, such as alertness, energy, stimulation, and euphoria, and possibly accelerate fat loss.
Nonetheless, there's no research to back up these effects, and the use of yohimbine is banned in the US because of its potentially dangerous side effects.