Adaptogenic herb rhodiola may augment endurance exercise performance.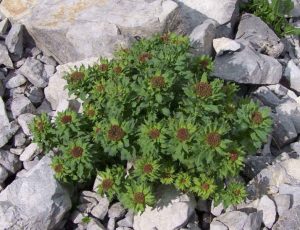 As an adaptogen, Rhodiola rosea is best recognized as a stress relieving herb. Among its other potential health benefits and uses includes an ability to improve pre-workout performance by:
Boosting endurance capacity. Rhodiola seems to fight fatigue and improve performance during endurance exercise.
Overview
Rhodiola (Rhodiola rosea) is a shrub-like plant that commonly grows in the high-altitude regions of Europe and Asia. It is recognized as an adaptogen in traditional medicine for its supposed ability to help the body cope with all sorts of physical and mental stress.
Rhodiola is a popular dietary supplement used to ward off various disorders, including insomnia, depression, erectile dysfunction, and chronic fatigue.1 Indeed, rhodiola is believed to have a multitude of health benefits, including:
Countless athletes and fitness enthusiasts—most notably Russian Olympians—use rhodiola as an ergogenic aid with the hopes of boosting stamina and overall performance. Today, it is a particularly popular ingredient of bodybuilding pre-workout formulas.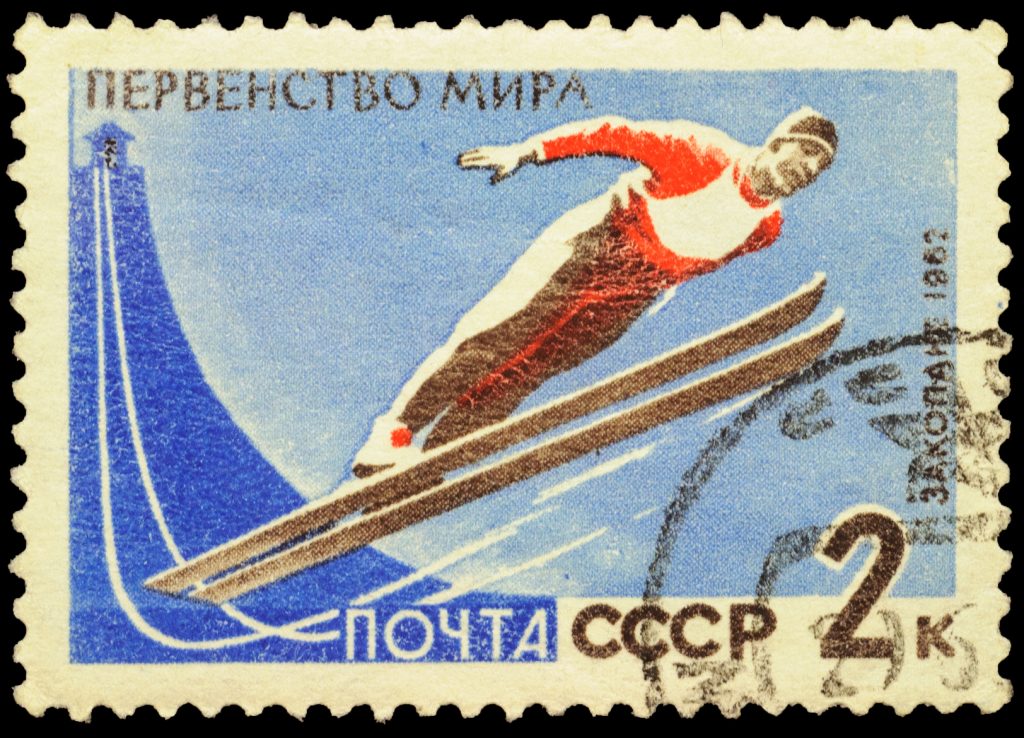 How Rhodiola Rosea Might Help Pre-Workout Formulas
Though still under investigation, the mechanism cementing rhodiola's adaptogenic qualities rely on its chief bioactive ingredients, rosavins and salidrosides.
Regulating the HPA Axis
The hypothalamic-pituitary-adrenal (HPA) axis manages a person's response to physiological stress. Rhodiola has demonstrated an aptitude to protect the HPA axis from stressors that would otherwise trigger the release of hormones (i.e., cortisol), enzymes, and proteins involved in stress stimulation.2 3 4
Stimulating ATP production in muscle
Rhodiola was found to activate the production or resynthesis of the body's fuel molecule, adenosine triphosphate (ATP), in the mitochondria of animal skeletal muscles during bouts of exercise, which ultimately bolsters physical working capacity.5
Rhodiola Rosea Pre-Workout Uses & Benefits
Bodybuilders and other workout enthusiasts take rhodiola to reduce both physical and mental fatigue and promote endurance during exercise, as well as improve concentration, mood, and other cognitive parameters. There is some evidence to suggest that rhodiola does indeed help fight fatigue; however, this effect seems to be restricted to aerobic exercise such as long-distance running, cycling, and swimming, rather than the anaerobic workouts undertaken by weight lifters.
Rhodiola may be more effective when combined with other organic adaptogens. 
When combined with
Ginkgo biloba
, rhodiola was shown to considerably improve endurance performance and protect against fatigue.
6
Rhodiola has demonstrated similar effects when used along with the adaptogens 
Eleutherococcus senticosus
and 
Schisandra chinensis
.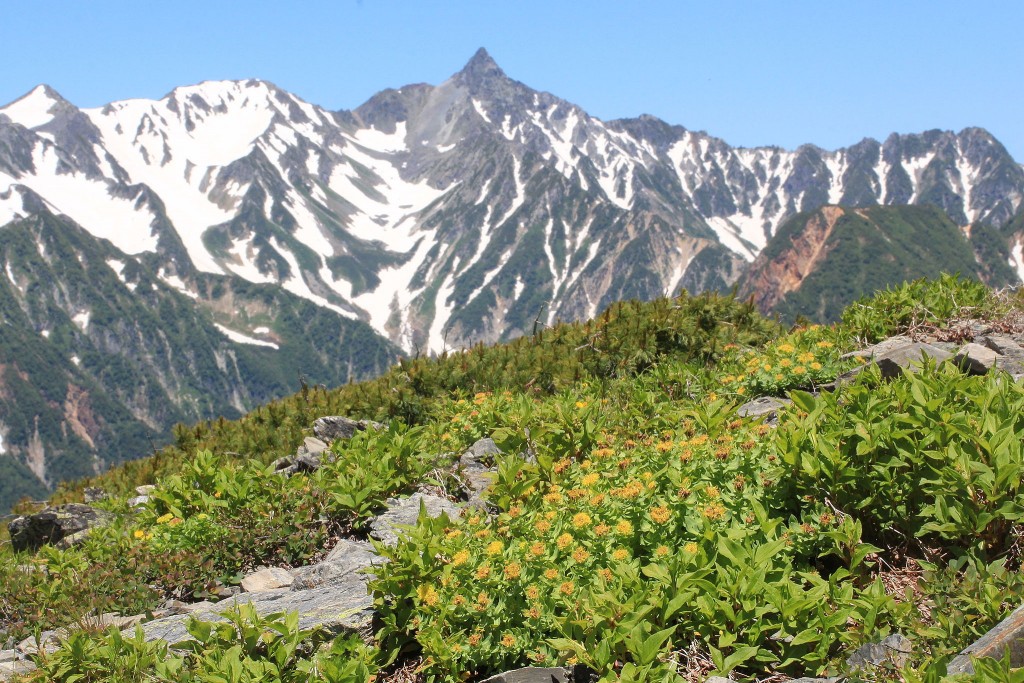 Research
Animal Research
Research indicates that rhodiola may enhance workout performance by:
Human Research
Clinical studies indicate that rhodiola may help improve performance during endurance activity such as cycling and running.
Rhodiola rosea (200 mg) may improve endurance exercise capacity
In this randomized, double-blind, placebo-controlled, crossover trial, 24 adults took either a placebo or 200 mg of a rhodiola extract 1 hour before performing a series of exercise tests. The trial consisted of 2 two-day sessions separated by a period of 4 weeks. The rhodiola group displayed a significantly increased time to exhaustion (from 16.8 ± 0.7 min to 17.2 ± 0.8 min) and peak oxygen intake (VO2peak from 50.9 ± 1.8 ml/min/kg to 52.9 ± 2.7 ml/min/kg).
The researchers concluded that "Acute Rhodiola rosea intake can improve endurance exercise capacity in young healthy volunteers."10
Rhodiola rosea (3 mg/kg) may improve endurance exercise performance
In this randomized, double-blind, placebo-controlled investigation, 18 adults ingested either a placebo or 3 mg of rhodiola per kg of bodyweight before engaging in a 6-mile timed bicycle trial. The same trial was repeated 2 to 7 days later. Rhodiola significantly decreased heart rate (rhodiola: 136 ± 17; placebo: 140 ± 17 beats/min) and the average rating of perceived exertion (RPE) (rhodiola: 6.0 ± 0.9; placebo: 6.6 ± 1.0). The rhodiola group also completed the timed biking trial significantly faster than the placebo group (rhodiola: 25.4 ± 2.7; placebo: 25.8 ± 3.0 minutes).
The researchers concluded that "acute R. rosea ingestion decreases heart rate response to submaximal exercise and appears to improve endurance exercise performance by decreasing the perception of effort."11
Rhodiola rosea (1500 mg) does not appear to significantly affect performance or perceived exertion during resistance training
In this placebo-controlled investigation, 12 resistance-trained men ingested either a placebo or 1500 mg of rhodiola per day for a 4-day window during which they completed forearm wrist flexion exercises to fatigue. Compared to the placebo, rating of perceived exertion and time to exhaustion were improved, but not to a significant degree.
The researchers concluded that "R rosea ingestion does not improve ATP turnover during or immediately after exercise."12
Rhodiola rosea as SHR-5® (50 mg) may boost physical performance under stress
In this randomized, double-blind, placebo-controlled investigation, a group of foreign language students were administered either a placebo or 50 mg of a rhodiola extract, SHR-5®, every day during a 20-day period of stressful examinations. Rhodiola was found to most significantly improve physical fitness and mental fatigue with few adverse side effects.
The researchers concluded that "the study drug gave significant results compared to the placebo group but the dose level probably was suboptimal."13
Dosage for Pre-Workout
Successful clinical research suggests rhodiola doses of 50 – 1500 mg for endurance.
Rhodiola supplements typically come in 100 – 500 mg doses of root extract.
Supplemental capsules are best taken with food in multiple 100 mg doses.
Available Forms
Root extract standardized to 3% rosavins and 1% salidroside.
Herb powder or tea.
Supplements in Review Says
Rhodiola rosea extract standardized to 3% rosavins and 1% salidroside 100 – 600 mg as a pre-workout.

Rhodiola rosea may help fight fatigue during endurance exercise. We recommend rhodiola as a pre-workout supplement to improve performance during endurance exercise such as running, swimming, or cycling.
The optimal way to take rhodiola seems to be as a standardized root extract. We suggest sticking to 100 – 600 mg of a rhodiola root extract supplement standardized to 3% rosavins and 1% salidrosides.