Natural circulation booster ginkgo biloba may improve memory and sharpen attention.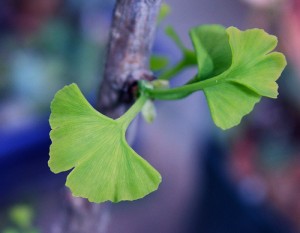 A key herb in traditional Chinese medicine, Ginkgo biloba is a multifaceted brain-booster that helps to support:
Cerebral circulation. Ginkgo famously boosts blood flow throughout the body, including the brain.
Neuroprotection. Its antioxidant activity may help protect neurons from degeneration.
Brain chemicals. It may enhance neurotransmitter levels, especially acetylcholine.
Overview
Ginkgo biloba is a cornerstone herb of traditional Chinese medicine and cuisine that has been prized for its health-promoting properties for thousands of years. One ancient Chinese record reportedly suggests that the tree's leaf was used 2,800 years ago to improve the circulation of bodily fluids.1 It has also widely been used to help ameliorate high blood pressure, tinnitus, stroke recovery, macular degeneration, and even altitude sickness.
The most popular current application of the ginkgo biloba leaf is as a nootropic due to its supposed ability to enhance cognitive function. Indeed, it is among the most popular nootropic supplements available today. This use of ginkgo has spurned a large body of clinical research that is beginning to provide evidence for its cognition-sharpening effects.
Did you know? The scientific name Ginkgo is based on a spelling error by the naturalist Kaempfer who mistakenly translated what would more appropriately be "ginkio" from its Japanese name in 1690.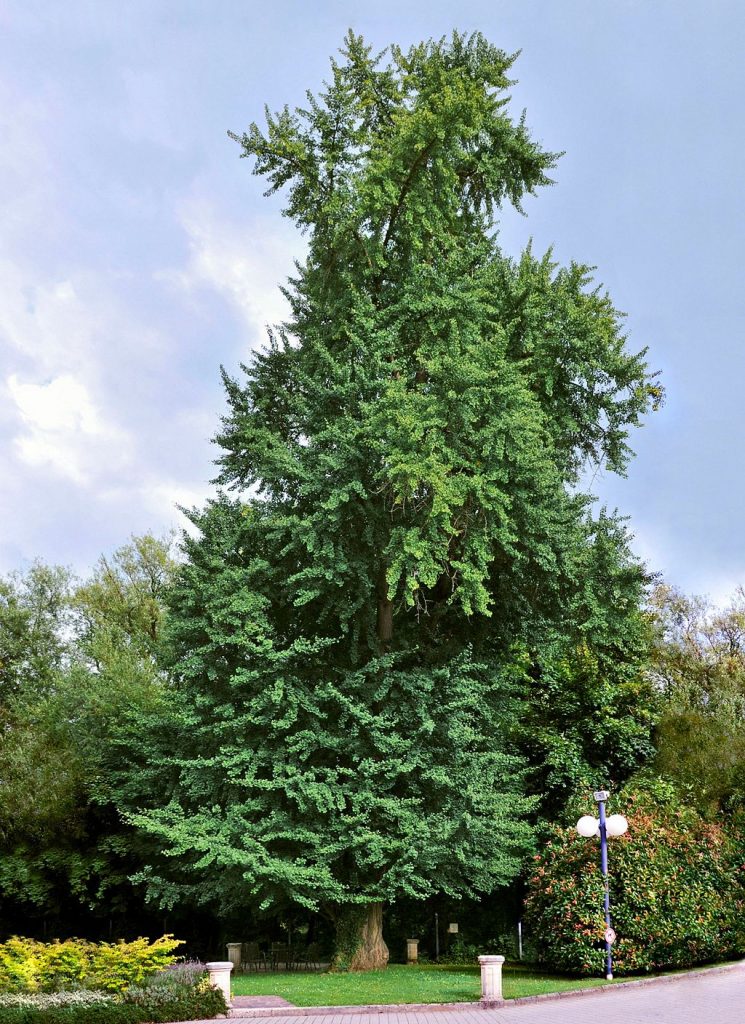 How Might Ginkgo Biloba Help Brain Health
Promoting blood flow
Ginkgo enhances blood circulation by widening blood vessels, which increases bloodflow throughout the body, including the brain.2 Ginkgo further supplies compounds called terpenes that may support robust circulation by decreasing the "stickiness" of blood cells and enabling free-and-easy blood flow.
As a brain circulation booster ginkgo may specifically sharpen cognition by:
Enhancing brain energy metabolism. Robust circulation supplies the brain with ample oxygen and glucose, which brain cells then "burn" for energy.3
Antioxidant activity
As a herb rich in antioxidants, ginkgo may help alleviate the damaging oxidative stress that is associated with the accelerated aging of brain cells, age-related cognitive decline, and a range of degenerative brain problems.6
Boosting neurotransmitters
In animal research, ginkgo has been shown to block the enzyme that destroys acetylcholine (memory-relevant neurotransmitter) and was therefore suggested by the authors to be "useful in the treatment of dementia."7 Early animal research also suggests it may boost levels of the neurotransmitters serotonin and norepinephrine, which are pivotal for a number of brain functions.8
Potentially blocking amyloid plaque formation
Ginkgo has displayed potential to inhibit the formation of amyloid  plaques – a major contributor to the onset of Alzheimer's –  although this bio-activity has only been demonstrated in "petri dish" grade research, and is weakly suggestive at best.9
Having existed for over 200 million years, with individual specimens having been found to live for up to 3,000 years, the ginkgo tree is considered a "living fossil."
Ginkgo Biloba Potential Nootropic Benefits & Uses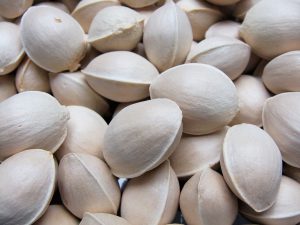 Ginkgo is best known and used throughout the world as a memory and clarity booster. Research suggests it may moderately help with recall problems, mental processing speed, and attention span, but that it does not seem as effective for age-related memory loss.10 In some elderly populations, it has been shown to slightly improve mood and memory, as well as vertigo tied to poor blood flow to the brain. In some younger populations, ginkgo biloba has been found to function as a fast-acting attention enhancer based on early research.
Ginkgo as a Professional's Nootropic
Ginkgo is overwhelmingly positioned as an herbal supplement for memory, which accordingly links the herb to adults over the age of 55. But ginkgo might also be suited for young professionals: coders, designers, researchers, students, and others who spend hours at a stretch trying to focus on a computer.
As noted in one highly-cited study detailed below, healthy young adults who took a high dose (360 mg) of ginkgo biloba started feeling attention-sharpening effects after 2.5 hours, which then lasted for 3.5 hours.
Research
Human research
Over 400 clinical studies have investigated ginkgo, making it one of the most widely researched herbs for memory and cognitive support. However, ginkgo has also been the subject of numerous human clinical trials with conflicting results that raise some questions about the herb's legendary brain-booster status.
Ginkgo biloba 40 mg may help with mild to moderate memory impairment
In this randomized, double-blind, placebo-controlled investigation, 31 patients over the age of 50 years took either a placebo or 40 mg standardized ginkgo biloba extract (GBE), standardized to 24% flavonoids and 6% terpenes, for a span of six months and were tested at the study's beginning, 12-weeks in, and again at the conclusion.
Researchers reported that ginkgo biloba extract "had a beneficial effect on cognitive function," and that the group taking GBE "showed significant superiority" over placebo in tests that measured speed of mental processing.12
Ginkgo biloba extract 120 mg enhances working memory after two days
In this randomized, double-blind, placebo-controlled investigation, researchers tested several doses of plain GBE, administering 120 mg, 150 mg, 240 mg, 300 mg, or a placebo to 31 study subject volunteers. This study was "acute" in that the supplementation period only lasted two days, after which subjects underwent cognitive testing. Researchers found the 120 mg dose to be most effective, and noted that the greatest improvement was seen in study subjects in the 50-59 age range.
Researchers concluded that their test results "confirm that the effects of GBE extract on aspects of cognition" in otherwise healthy adults, with benefits found to be "more pronounced for memory, particularly working memory." 13
Standardized ginkgo biloba 120, 240, 360 mg brings rapid and sustained attention improvements
In this randomized, double-blind, placebo-controlled trial, 20 healthy young adults were given either a placebo or single-dose standardized ginkgo biloba extract at 120 mg, 240 mg, or 360 mg. Subjects were cognitively tested (with Cognitive Drug Research battery, or CDR) for their speed of attention, attention accuracy, memory speed and quality of memory. Tests were given prior to the single dose, and again at hours 1, 2.5, 4 and 6. Researchers reported that, compared to placebo, ginkgo improved multiple cognitive performance measures, with the most dramatic being in "speed of attention," with good results at 240 mg and better results at 360 mg. This improvement was noted at the 2.5 hour mark, but was still noticeable at 6 hours after supplementation.
Researchers concluded that acute Ginkgo dosing can produce "sustained improvement in attention in healthy young volunteers."14
Ginkgo biloba 2.7 mL fails 3 out of 4 cognition measures, but improves short-term memory
In this randomized, double-blind, placebo-controlled investigation, 241 adults between 55 to 86 years old, all of whom had age-related memory problems, were given a placebo, low-dose (2.7 mL) liquid extract of Ginkgo, or high-dose (5.7 mL) liquid extract of Ginkgo every day for 24 weeks. Subjects were given a variety of cognitive tests, with mental performance measures including attention, concentration, long-term memory, learning curve, and short-term visual memory. At study's end, researchers reported ginkgo was ineffective for all cognition measures except one: Short term visual memory. In this group, placebo showed 11% improvement in short-term memory, high-dose ginkgo showed 18% improvement, and low-dose ginkgo showed 26% improvement.
Researchers concluded that "the use of Ginkgo extracts in elderly individuals with cognitive impairment might be promising."15
Ginkgo biloba fails to reduce the risk of dementia or Alzheimer's
In this randomized, double-blind, placebo-controlled Ginkgo Evaluation of Memory trial, researchers tracked 3,069 volunteers over the age of 75 with either healthy cognitive function or Mild Cognitive Impairment (MCI) to see if Ginkgo might help with age-related degenerative brain concerns. Subjects took either placebo or 240 mg ginkgo (as a standardized extract, EGb-761) every day for a span of about six years, and were evaluated for dementia and progression of dementia.
Researchers concluded that the ginkgo biloba "was not effective in reducing either the overall incidence rate of dementia or Alzheimer's," noting that it failed to make a difference in those with normal cognition or MCI.16
Ginkgo biloba 120 mg fails to help with memory or cognition in healthy adults age 60+
In this randomized, double-blind, placebo-controlled investigation, volunteers over the age of 60 years (98 men and 132 women) were given either placebo or 120 mg ginkgo biloba daily for a span of six weeks. Researchers tested participants across 14 different aspects of cognition, including attention, memory, learning, language, and concentration. After all testing was completed and results were analyzed, researchers found that the placebo group performed better in 7 of those measures and ginkgo group performed better in the other seven measures.
Researchers concluded that ginkgo "provides no measurable benefit in memory or related cognitive function to adults with healthy cognitive function."17
Ginkgo biloba extract EGb761 180 mg may enhance neurocognitive functions in older adults
In this double-blind, placebo-controlled investigation, 48 adults between the ages of 55 and 86 years were given either a placebo or 180 mg of a Ginkgo biloba extract known as EGb 761 every day for 6 weeks. The ginkgo group exhibited significantly more improvement on a test that measured the speed of processing abilities compared to the placebo group. Ginkgo also supported improved performances in 3 out of 4 tasks assessing processing speed, although not to a significant degree. A noticeable relationship was also identified in the use of ginkgo and an ability to remember based on subjective readings.
Researchers concluded that "relatively short-term (i.e., 6 weeks) utilization of Ginkgo biloba extract EGb 761 may prove efficacious in enhancing certain neurocognitive functions/processes of cognitively intact older adults."18
Ginkgo biloba extract EGb761 240 mg may aid in the treatment of Alzheimer's and dementia
In this randomized, double-blind, placebo-controlled investigation, 216 outpatients with presenile and senile primary degenerative dementia of the Alzheimer type (DAT) and multi-infarct dementia (MID) were administered either 240 mg of a ginkgo biloba extract, EGb761, or a placebo every day for 24 weeks. Significant improvements were noted in the patients' mind in the ginkgo group compared to the placebo group based on exams assessing psychopathology, attention and memory, and behavior.
Researchers concluded that "the clinical efficacy of the ginkgo biloba special extract EGb 761 in dementia of the Alzheimer type and multi-infarct dementia was confirmed."19
Ginkgo biloba 120 mg may provide some improvement in cognitive function, attention, and non-verbal memory
In this investigation, 19 patients with Alzheimer's and multi-infarct dementia recovering from a surgical treatment were given 120 mg of ginkgo every day for 24 weeks. Significant improvements were reported in executive function, attention and concentration, non-verbal memory, and mood in patients who completed the study.
Researchers concluded that "some improvement in quality of life and cognitive function were noted with Ginkgo biloba."20
Ginkgo biloba 180 mg may improve memory and concentration ability in elderly people with age-related mild cognitive impairment
In this investigation 59 elderly patients with age-related mild cognitive impairment were given 2 doses of 90 mg of a fresh plant Ginkgo biloba extract. On average, the patients' mental score increased significantly from 48.3 ± 10.1 to 51.3 ± 7.9. Approximately half of the patients reported improvements in their memory and ability to concentrate, combined with a decrease in forgetfulness.
Researchers concluded that "this newly developed, holistic fresh leaf extract of Ginkgo biloba is a safe, effective, and, at least, adjuvant treatment option for patients with mild cognitive impairments."21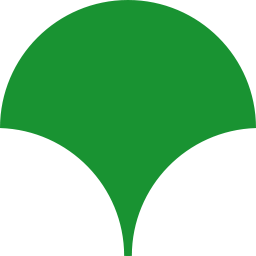 Nootropic Dosage
Clinical studies have administered 40 – 360 mg of ginkgo biloba per day
Ginkgo supplements are typically available as capsules or tablets in daily serving sizes of 30 –  120 mg
For mild memory & mood concerns, 40 – 60 mg of ginkgo biloba extract 3 times daily has been suggested
For degenerative brain concerns, 80 – 120 mg of the extract 3 times daily has been suggested22
Ginkgo is generally well-tolerated and its rarely reported side effects – including gastric distress, constipation, dizziness, and headaches – are transient and minor. However, ginkgo should be used under a physician's direction by people with bleeding-related concerns.
Available Forms
Plain ginkgo biloba. Unadulterated powdered ginkgo leaf is the cheapest form but not recommended because you have no way of knowing how much, if any, active ingredients are found in the powdered herb.
Standardized ginkgo. Standardized ginkgo products will supply precise levels of antioxidants and terpinoids. Typical standardization is 24% flavonoids ("flavone glycosides"). Better ginkgo supplements (in our opinion) will additionally be standardized to include 6% terpinoids ("terpene lactones").
Ginkgo concentrated extract: This form concentrates ginkgo leaves into a more potent extract, typically presented at a 4:1 concentration.
Supplements in Review Says
Ginkgo Biloba standardized to 24% flavone glycosides & 6% terpene lactones, 120 – 240 mg daily as a nootropic.
We recommend ginkgo biloba for enhancing memory and attention. Ginkgo may promote the sharpening of attention and memory in older adults, and might also help younger individuals as well. Evidence for ginkgo helping age-related cognitive decline, including dementia and Alzheimer's, however, seems shaky and is based on conflicting research.
Stick with biloba supplements standardized to glycosides and lactones. Buy standardized ginkgo and make sure it includes both terpene lactones and ginkgo flavone glycosides in order to maximize its full spectrum of activity.