2017 may be the breakthrough year for a nutritional supplement category that is already thriving: Nootropics.
Interest in these brain supplements has increased steadily over the past few years, driven by increasing consumer awareness of cognitive enhancers and a growing market of adults age 55+ who want to stay mentally sharp to maximize quality of life. In 2017, however, many other factors are in the mix as well, driving unprecedented demand for an expanding variety of cognitive support supplements.
Academic and professional spheres are more competitive than ever, with success or failure hinging on day-to-day brainpower. Multitasking, focus and clarity are essential for productivity and personal fulfillment, but seem clouded by ever-increasing prevalence of stress, attention disorders, or mental burnout from overzealous stimulant use. Paradoxically, just as we need more brainpower in our lives, it seems more confounding factors than ever are limiting our mental performance.
With that in mind, the nootropics to look out for in 2017 will support cognition by enhancing brain health, improving a broader array of brain functions, and addressing today's most common mental performance concerns. As supplements face greater scrutiny from consumers and regulatory agencies in 2017 and beyond, the top nootropics must also be safe, research-backed and credible.
Citicoline: Whole-Brain Booster for Clean Mental Energy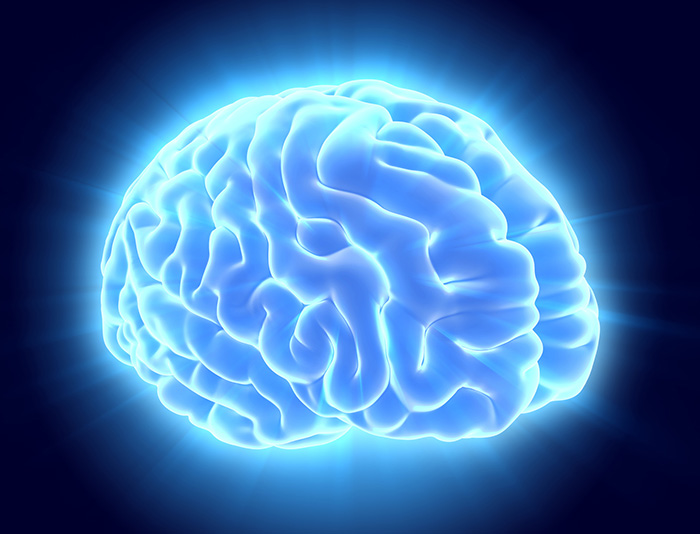 Citicoline will be a leading nootropic supplement in 2017 because its versatile bio-activities work well with the trending nootropic stack strategy of boosting whole-brain function to unlock dominant mental performance.
Acting as a choline donor, citicoline optimizes several brain pathways including neurotransmitters, energy metabolism, cerebral circulation and more. This multifaceted support seems to improve many aspects of cognition, with research suggesting Citicoline helps with attention, memory, focus, concentration, verbal ability and processing speed.
Citicoline's far-reaching cognitive effects make it an ideal entry-level nootropic for new bio-hackers in 2017. But it is Citicoline's brain-energizing properties that may be most significant this year, as overuse of caffeine and stimulants for cognition approaches a tipping point. The timing seems right for an effective brain energy booster that is also healthy for the brain: Clinical research has shown that the patented Cognizin® form of citicoline may boost brain energy by 13.6%.
As the most research-backed form of citicoline currently on the market, Cognizin® has demonstrated benefits in several other human studies, with one of the most recent trials suggesting it may address an increasingly common cognitive concern by improving attention performance in adolescent boys.
Cognizin® has been nominated by the supplement industry group NutraIngredients as 2017's Ingredient of the Year, displaying the quality and credibility many are now prioritizing when choosing nootropics. It is also a key ingredient in market-leading nootropic supplement stack, Mind Lab Pro®. More on Citicoline
Bacopa monnieri: Natural Learning Enhancer for Students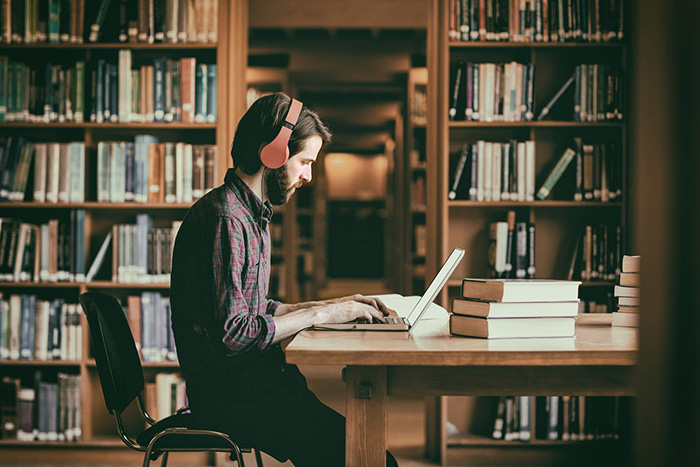 An Ayurvedic botanical associated with cognition for hundreds of years, Bacopa has multiple brain benefits backed by modern science. Beyond its support for mood, stress, memory and mental processing, Bacopa monnieri may draw special interest in 2017 for its ability to help with learning.
Use of attention-enhancing drugs in academic settings skyrocketed in 2016, as hypercompetitive students sought any available advantage to gain an edge in their classroom performance. This development raises questions about academic pressure and higher education ethics, but also seems unfair – as ironically, the wiser students who "just say no" to attention drugs may lose out academically to their highly drug-stimulated classmates.
Bacopa monnieri is poised for a massive 2017 because it is the leading nootropic for helping with academic performance safely and naturally – presenting a healthier alternative to mental performance-boosting pharmaceuticals and their associated side effects and risks. Bacopa monnieri is also more versatile than attention drugs, with researchers suggesting that it helps with memory, stress reduction, brain circulation, mental energy and learning itself – combining into an impressive nootropic for students of all ages.
Quality-driven nootropic supplement formulators are increasingly supplying Bacopa monnieri in standardized form; this trend will likely continue in 2017. Standardizing the herb to supply precise levels of bacosides ensures that each serving delivers the active nootropic ingredients that are responsible for Bacopa's cognitive benefits. More on Bacopa monnieri
Oxiracetam: Industrial-Strength Racetam for Sharp Focus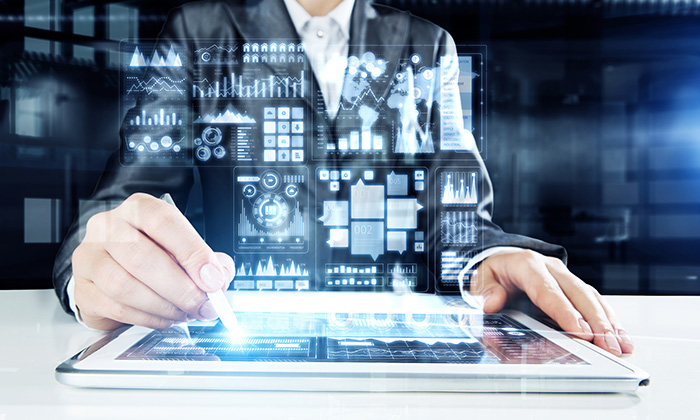 Just as in the world of academics, use of attention-enhancing stimulant drugs among professionals has also spiked in recent years. One 2016 survey of the United States workforce reported a 44% increase in amphetamine-positive drug tests from 2014 to 2015.
In 2017, many professionals may be scaling back their use of attention drugs for one reason or another. But those who have been taking amphetamine-like drugs for cognitive effects may not yet be sold on the milder approach of botanical nootropics. Instead, these professionals may want a nootropic that is stronger and more similar to the pharmaceuticals that they may be trying to phase out – but in a more accessible and better-tolerated form.
For this reason, the entire class of synthetic racetam nootropics is likely to draw more interest in 2017. Racetams are regarded as strong – but safe – brain-boosters that help with work performance. Furthermore, racetams' lab-engineered origins seem to create an association with pharmaceuticals, which may appeal to professionals seeking an alternative to attention drugs.
Of all the racetams, Oxiracetam is known as the "speediest", and is most often compared to the effects of attention-enhancing drugs. Its effects are associated with sharp focus, a state of high stimulation, and enhancements to logical thinking – but its strong brainpower effects, like the attention drugs it mimics, may come at the expense of increased risk of side effects and "crashing" after use. More on Oxiracetam
L-Theanine: Creativity Enhancement to Stave off the Robot Invasion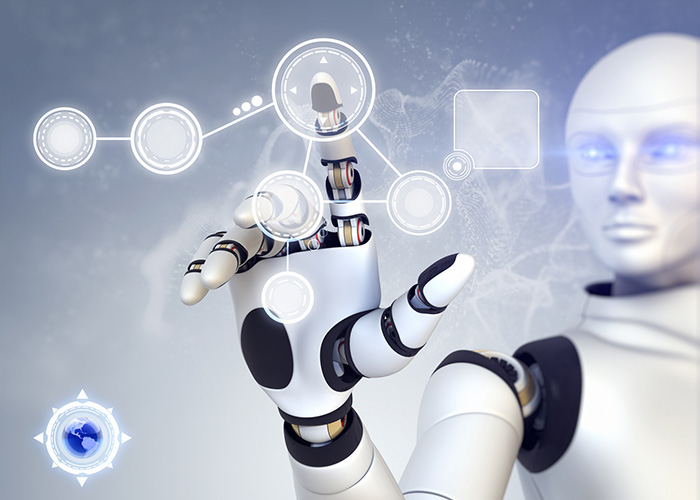 2016 was the year of Artificial Intelligence (AI). And while we benefit from this advancements in many ways, the advent of AI also has a major downside: According to a 2016 report from the World Economic Forum, ongoing robotics and AI may eliminate 5 million human jobs over the next 5 years.
In the past, robotics has eliminated assembly jobs – but today's evolving AI and software now ventures beyond blue-collar work. In fact, AI is already eliminating jobs we associate with human thinking, such as stock trading, accounting and basic writing. For job security in 2017 and beyond, creativity takes on new importance – it is one type of thinking at AI cannot perform (yet).
L-Theanine may take on new importance in 2017 as well, because it is one nootropic that helps tune brain waves to the Alpha frequency — fostering a "wakeful relaxation" mindset that is fertile ground for creative thinking. This elusive L-Theanine benefit represents a new shift in nootropic dynamics: Instead of promoting accelerated, hyperfocused thinking, L-Theanine promotes calm, abstract thinking and mind-expansion. L-Theanine serves as a reminder of how versatile nootropic support may be, and how different types of brainpower may become more valuable in 2017 and beyond. More on L-Theanine
Ginkgo biloba: Fast-Acting Attention Benefits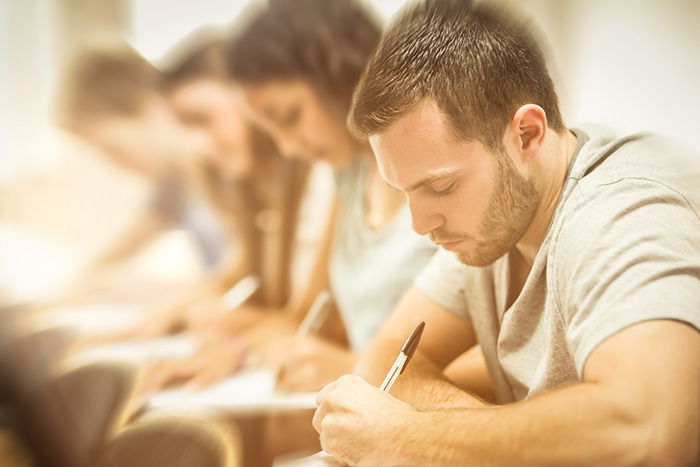 Ginkgo biloba is still one of the best nootropics for age-related memory concerns, with a review published in 2016 reaffirming that there is "clear evidence to support the efficacy" of ginkgo biloba extract for helping with mild cognitive impairment and dementia. But a different nootropic benefit may take this legendary brain health botanical in a new direction in 2017.
Ginkgo biloba works in part by boosting blood flow to the brain and optimizing brain synapses to more efficiently manage neurotransmitter uptake. While these bioactivities are typically associated with memory, Ginkgo biloba has also been shown in some early research to help with multiple measures of short-term cognitive performance — most notably optimizing speed and duration of attention.
This lesser-known cognitive benefit of Ginkgo may come to light in 2017, as demand for safe, natural attention-enhancers is likely to increase. Expect renewed interest in ginkgo biloba as a high-potency standardized extract for multiple aspects of mental performance in all ages, as it transcends its reputation as just a memory pill for ages 55+. More on Ginkgo biloba
N-Acetyl-L-Tyrosine (NALT): Restorative Nootropic for Stress-Depleted Neurotransmitters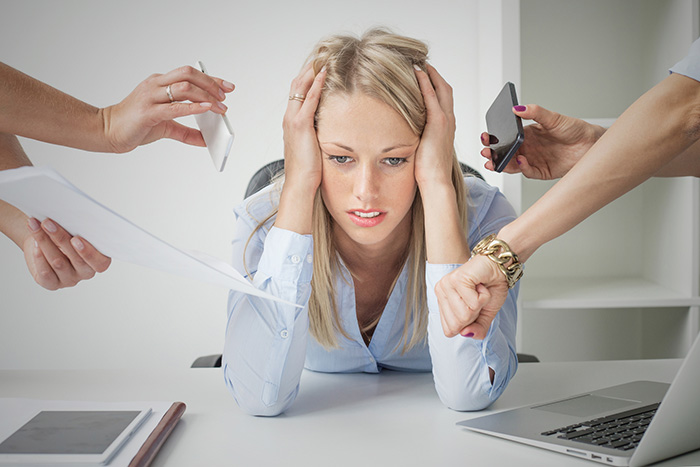 Our overall stress levels continue to increase year by year, worsening its widespread negative impact on both mental and physical health. Among other ill effects, stress depletes brain chemicals known as catecholamines, which play key roles in focus, alertness and mental processing. Low catecholamine levels have been associated with certain attention-related disorders, including ADD/ADHD.
L-Tyrosine is poised for a breakthrough in 2017 because it is the most important nutritional precursor for the formation of catecholamine neurotransmitters: It seems to help maintain healthy catecholamine levels against the draining effects of stress. This important bio-activity appears to hold potential for a wide range of cognitive concerns; research has suggested that L-Tyrosine may help with attentional performance, multitasking ability, and mental processing under conditions of extreme stress.
In recent years, some nootropic supplement manufacturers have been upgrading plain L-Tyrosine in their formulas to N-Acetyl-L-Tyrosine, or NALT for short. NALT is believed to possess enhanced potency and a more direct effect on neurotransmitters, making it a preferred form for use in nootropic stacks. Stress isn't going away anytime soon, and L-Tyrosine may be the most important stress nootropic – so it makes sense to seek out brain formulas that use the advanced NALT form of Tyrosine. More on N-Acetyl-L-Tyrosine
NADH: Chronic Fatigue Brain Fog Buster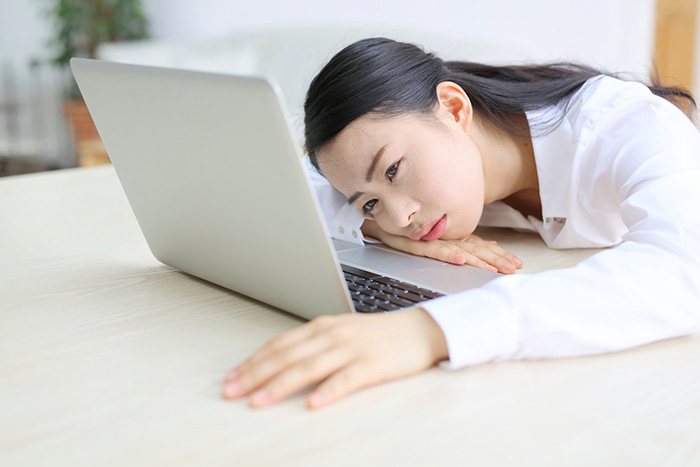 NADH (Nicotinamide Adenine Dinucleotide + Hydrogen) is an antioxidant coenzyme found in every living cell in the body. A derivative of vitamin B3, NADH performs two key biological activities that help with fatigue, brain fog and mood problems: It helps create ATP energy that powers the brain, and helps promote dopamine, a neurotransmitter for motivation, memory and focus.
NADH may be big in 2017 because it is the most promising nootropic for helping to clear the brain fog and low mental energy that is associated with Chronic Fatigue Syndrome (CFS). NADH is also one of the only nootropics suggested to help with this concern: A large review of 20+ clinical trials on nutrition for chronic fatigue found that, of the 17 nutrients studied, only NADH and magnesium seemed to ease CFS symptoms.
In late 2016, the U.S. National Institutes of Health announced that they were doubling their budget for CFS research, expanding to invest nearly $15 million. This increase in spending may reflect an increase in CFS prevalence, as well as more willingness for the medical community to approach CFS as a physiological – not psychosomatic – disorder.
NADH, as a potential natural supplement for helping with CFS-induced brain fog, appears well positioned to rise in prominence in 2017, and will hopefully be included in the NIH's newly-funded upcoming rounds of research. More on NADH
B Vitamins: Core Nootropics, New & Improved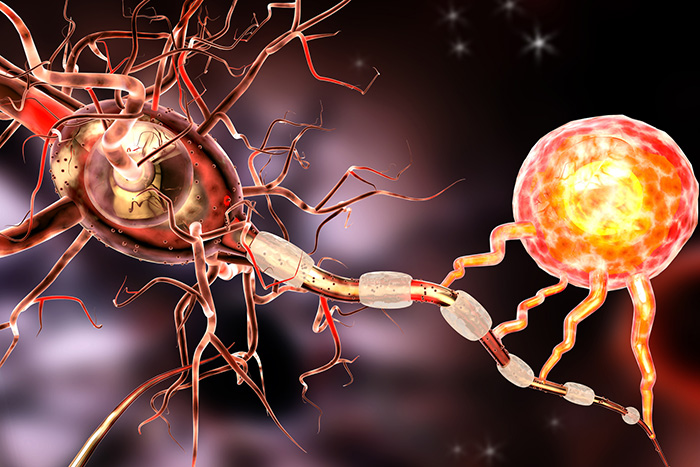 B complex vitamins are important foundation nutrients supporting brain and nervous system health – but they don't seem to get the attention they deserve as nootropics. 2017 may be the year that puts B-vitamins on the nootropic map, due to the emergence of two Bs in advanced forms – vitamin B6 as P5P, and vitamin B12 as methylcobalamin.
Both B6 and B12 help to support the myelin sheaths that surround and protect all of our neurons, including brain cells. Because of this key role, they may be drawing more interest from people who have concerns about demyelinating health issues. B6 and B12 are also important contributors to neurotransmitter health, helping with mental performance and mood, as well as supporting sharp mental performance over age 55.
In 2016, some higher-end supplement manufacturers started supplying B6 as P-5-P and B12 as methylcobalamin. These new forms are believed to be more bioavailable, absorbable and biologically active than their cheaper counterparts.
The convergence of these advanced forms, an aging population with B-vitamin absorption challenges, and renewed emphasis on foundation nutrients for healthy brain aging are driving interest in the B complex's nootropic potential – and it appears as if B6 and B12 will be leading the way as in 2017. More on Vitamin B12 and Vitamin B6 as nootropics
Phosphatidylserine (PS): Leading Memory Nootropic from a Fresh Source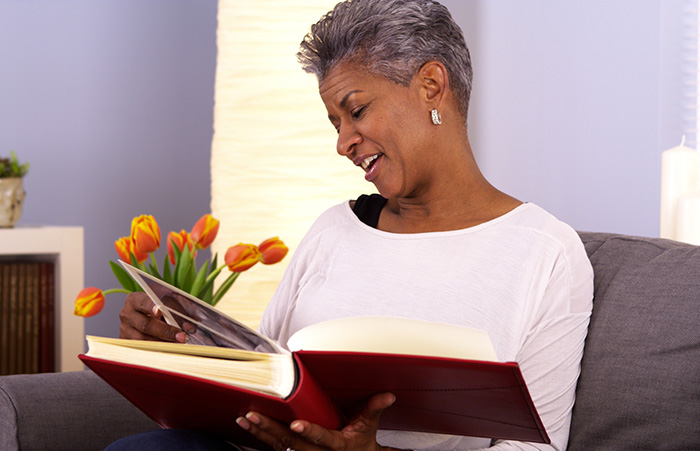 Also known as PS, phosphatidylserine is a phospholipid that is widely regarded as one of the best evidence-backed nootropics for promoting memory and cognitive performance during the aging process. Supported by a rare FDA-qualified health claim for helping to slow the progression of age-related cognitive decline, PS has become a core nootropic in formulas designed for adults in their 50s and beyond who want to preserve their mental sharpness as they grow older.
PS has been highly regarded brain nutrient for decades, but in the past has been held back somewhat by its available forms. PS were originally sourced from cow brains, until it became clear that the risks of Bovine spongiform encephalopathy (BSE, or mad cow disease) outweighed its cognitive rewards. PS supplements were next made from soy — but soy seems to have declinined in popularity in recent years due to concerns over potential hormonal side effects.
Now, new forms of phosphatidylserine – including branded forms and PS sourced from sunflower – appear to be gaining traction, potentially creating a perfect storm for PS to reach its full potential. A massive aging population is now actively seeking the exact cognitive benefits and brain-regenerating bioactivities that PS offers. Meanwhile, advanced PS forms strengthen the nutrient's credibility, efficacy and accessibility to more people than ever before – foreshadowing a 2017 resurgence for one of the best nootropic nutrients on the market. More on Phosphatidylserine
Lion's Mane Mushroom: Max Out Brain Training Results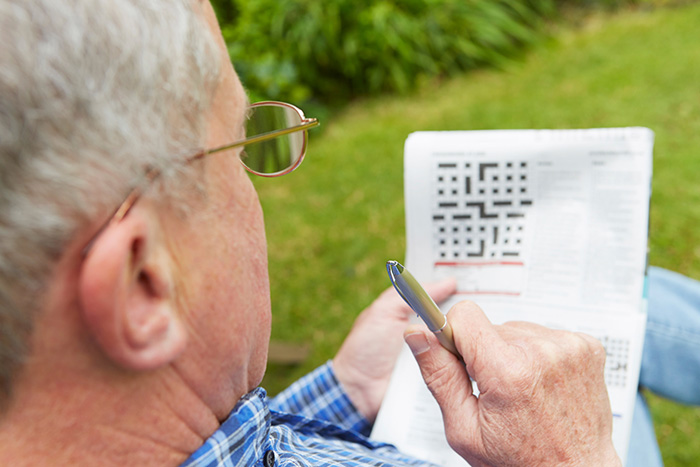 The only nootropic mushroom known to science, lion's mane is known for boosting nerve growth factor. This "brain fertilizer" is increasingly recognized as a key contributor to brain cell generation, renewal, maintenance, and repair.
Lion's mane mushroom is increasingly popular because it supports brain-regenerative activities that help with sharp mental performance during the aging process. Beyond these familiar benefits, Lion's mane may enjoy a breakthrough year in 2017 for a different reason altogether: Brain training.
Brain training is suggested to work by promoting plasticity, which is the brain's ability to structurally change – reorganizing and forming new connections in response to experiences and new learning. For brain plasticity to occur, nerve growth factor must be present. As a leading nootropic for optimizing nerve growth factor in the brain, Lion's Mane may be uniquely qualified to help adults gain the most plasticity benefits from their brain training programs.
A 2016 study found that brain training reduces the risk of dementia, a benefit that dovetails with evidence suggesting Lion's Mane appears to support memory and cognitive function during the aging process. As brain training, learning, and diverse cognitive challenges take on new importance for healthy cognitive function, Lion's Mane Mushroom may appear in more brain supplements in 2017 and beyond. More on Lion's Mane Mushroom
Conclusion
For more information on nootropic ingredients and the supplements that provide them, read our: