Tea compound L-theanine is one of the most reliable nootropics, known for enhancing attention and relaxation.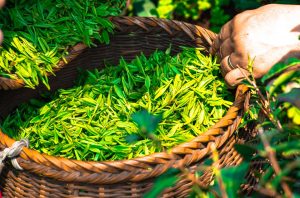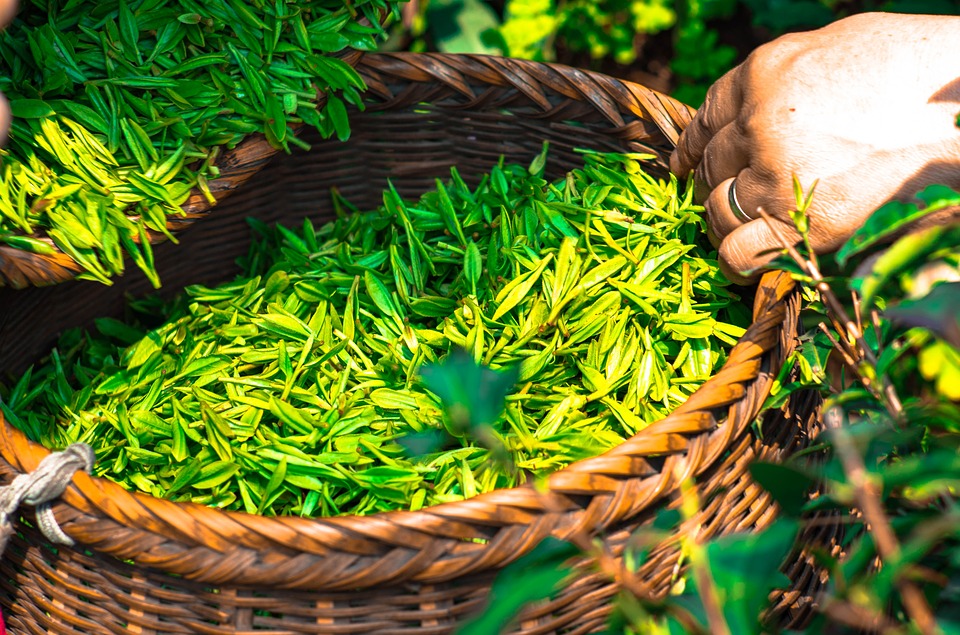 L-Theanine is a plant-derived amino acid with psychoactive properties. It directly affects brain health and function by:
Promoting relaxation. Theanine is largely responsible for the calm and tranquil feeling associated with tea consumption.

Enhancing alertness. Theanine has been consistently shown to improve alertness, focus, and attention.
Reducing anxiety. Theanine helps reduce anxiety and stress by promoting calming brain chemicals such as GABA.
Neuroprotection. Theanine may help protect brain cells from damage, such as that seen age-related cognitive decline.
Overview
L-Theanine is an amino acid known for its psychoactive properties. It is found primarily in tea leaves and is largely responsible for the feeling of relaxed focus and alertness associated with tea consumption.
A standard 200 mg cup of black tea is estimated to have about 24 mg of theanine, compared to 8 mg for green tea, although these numbers can vary greatly based on how the tea was grown and prepared. 1
Theanine's nootropic benefits – which include enhanced alertness and cognition, reduced anxiety and stress, and neuroprotective qualities – are backed by a large body of research, making it one of the most trusted nootropics available.
L-Theanine and Brainwaves
All the electrical impulses that are happening within the brain at any given time add up to a frequency that's known as a brainwave. Different frequencies are tied to different kinds of thinking, all of which can be measured by an EEG test. The four main brainwaves, their frequencies and functions are:2
| | | |
| --- | --- | --- |
| Brainwave | Frequency (in Hertz) | Associated with |
| Alpha | 8-13 | Relaxation without sedation. Alert-yet-calm mindset. Has been tied to creativity. |
| Beta | 13-30 | Occurs in REM sleep; while awake, it promotes "tense" concentration & alertness. |
| Delta | 1-5 | Deep-sleep brain wave linked to healing and memory formation. |
| Theta | 4-8 | Awareness states like meditation or in between sleep and wakefulness. |
L-Theanine is known to increase alpha brainwaves, which explains the focused yet relaxed feeling experienced by people who supplement with theanine or drink tea. This makes theanine ideally suited for studying, learning, creative pursuits, and other tasks that require calm, focused thinking.
How L-Theanine Might Help the Brain
L-Theanine seems to work through a dual combination of boosting calming and reducing stimulating neurotransmitters (brain chemicals). More specifically:
L-Theanine boosts "calming" neurotransmitters including serotonin, dopamine, and GABA through modulating brain cell neurotransmitter receptors.3 Dopamine and GABA in particular have been suggested to help reduce anxiety and balance mood.
Caffeine + Theanine: the Number One Nootropic Stack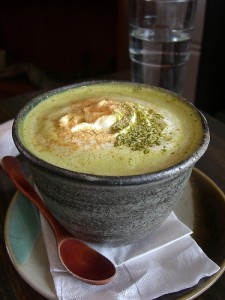 Caffeine is one of the most reliable wakefulness, energy, and cognition boosters, but can also cause side effects such as nervousness and agitation. L-Theanine is known to work in synergy with caffeine by not only countering its excitatory side effects, but also providing greater cognitive benefits than either substance alone.6 This explains why tea – which contains both caffeine and l-theanine – lacks the jitteriness often assocciated with coffee.
Multiple studies have noted that the combination of caffeine and theanine provides superior effects to either substance alone. For example:
Only the combination of caffeine and theanine was able to improve accuracy on a visual attention task, while either compound by itself had no effect 7
In another study, only the combination improved reaction time and numeric memory 8
This synergy makes caffeine and l-theanine arguably the most popular & reliable nootropic stack known to man. They should be taken at a 2:1 theanine to caffeine ratio, with a 200:100 mg dose being the most popular.
L-Theanine's Nootropic Benefits
As a nootropic, L-theanine is primarily taken to promote relaxation, alertness, creativity, and mood, while reducing anxiety and stress. Unlike many other nootropics, there is a large amount of clinical research evidence to back theanine's cognitive benefits, which explains its popularity both as tea and a standalone supplement.
In addition, it might also be capable of alleviating age-related cognitive decline, improving depression & ADHD, and enhancing learning and memory; however, these benefits have not seen much exploration in human studies as of yet.
It's important to note that theanine promotes relaxation without any sedating effects, which explains why it is able to make people feel more alert and relaxed at the same time.
9
Research
Animal Research

Animal studies have reported on the neuroprotective and cognition-enhancing effects of theanine:
Human Research
Clinical studies of theanine seem to suggest many cognitive applications, demonstrating its potential for boosting alertness & attention, stress & anxiety reduction, neuroprotection, and more.
L-theanine (50 mg)appears to promote relaxation and attention
In this double-blind study, researchers gave 35 people either 50 mg of L-theanine or placebo and administered EEG tests (which measure the brain's electrical activity) before and after supplementation. They found that the L-theanine group experienced a significant boost in alpha brainwaves, which are associated with relaxation and attention.
The researchers concluded that "L-Theanine, at realistic dietary levels, has a significant effect on the general state of mental alertness or arousal."17
L-theanine (250 mg) appears to reduce stress
In this this double-blind, placebo-controlled study, 12 subjects underwent four separate tests designed to induce acute mental stress with challenging math problems. Some participants were given L-theanine at the beginning of the trials or mid-way through; others were given placebo pills or no treatment at all. In evaluating the results, researchers found that those who had tested while taking L-Theanine showed a lower heart rate and lower salivary stress markers than while on a placebo or without treatment.
The researchers concluded that "oral intake of L-Theanine could cause anti-stress effects via the inhibition of cortical neuron excitation."18
L-Theanine (250 mg) seems to boost attention
This study zeroed in on L-theanine's effects on the brain's attention-related circuitry. Researchers then noted that with theanine supplementation, there was actually an overall decrease in background alpha wavelength activity—but that despite this, participants' performance in attention-related tasks was significantly enhanced (versus placebo).
Researchers concluded that theanine has "clear psychoactive properties" and "may have a specific effect on the brain's attention circuitry." Researchers suggested the amino acid may have potential for further study on attention.19
L-theanine (47 mg) may alleviate cognitive dysfunction in older adults
In this placebo-controlled study, researchers gave placebo or powdered green tea—supplying about 47 mg of theanine per day—to elderly volunteers to test its effects on cognitive function. Researchers reported that those who consumed the theanine-rich green tea powder appeared to have a "significantly lower decline in cognitive function" when compared to the placebo group.
The researchers concluded that "theanine might have improved slight cognitive dysfunction."20
L-theanine (200 mg) may reduce anxiety
In this crossover, randomized, placebo-controlled investigation, 14 healthy adults were given placebo, L-theanine (200 mg) or caffeine (100 mg) daily for 1 week and asked to complete a stressful task. L-theanine significantly limited blood pressure elevation in participants whose blood pressure increased by more than average after performing a mental task. Moreover, according to the Profile of Mood States (POMS) scores, L-theanine reduced Tension-Anxiety scores compared to placebo.
The study concluded that "L-theanine not only reduces anxiety but also attenuates the blood-pressure increase in high-stress-response adults."21
L-theanine as part of tea may ward off cognitive decline in the elderly
This observational study examined the link between green tea consumption and cognitive function in the elderly. A total of 1003 Japanese participants aged 70 or older were questioned on their frequency of green tea consumption and had their cognitive function tested. The researchers found that higher consumption of green tea was associated with lower occurrence of cognitive impairment.
The researchers concluded that "A higher consumption of green tea is associated with a lower prevalence of cognitive impairment…"22
Nootropic Dosage
Research ranges from "dietary" cup-of-green-tea dosage levels of 50 mg to high-potency dosage of 250 mg or more
Standalone L-theanine supplements are most often found in 100 mg and 200 mg capsules
The most commonly used nootropic dose is 200 mg
L-Theanine is commonly stacked with caffeine at a 2:1 ratio (typically 200 mg: 100 mg)
Available Forms
L-Theanine: Plain, straight-up L-theanine. The most affordable form.
Suntheanine®: This "branded" form of L-Theanine is backed by 40+ patents in the US and worldwide. It is not made from green tea, but is produced with unique fermentation technology that mirrors green tea and achieves 100% purity. Suntheanine® has undergone some clinical trials, including one that showed it helped to balance mood during PMS.
Supplements in Review Says
L-Theanine 200 mg as a nootropic.

We highly recommend L-theanine as a nootropic. A large body of evidence shows that L-theanine promotes a mindset that is calm and relaxed, yet alert and focused, making it ideal as a performance nootropic. But its benefits don't stop here – it has also been shown to reduce stress and anxiety, protect the brain from degeneration, and holds potential for fighting depression and enhancing other aspects of cognition such as memory and learning.
200 mg L-Theanine is our suggested dosage. This is widely accepted as the most effective dose for theanine's nootropic effects. And since L-theanine has been shown to be well-tolerated has dose-dependent effects, you can also consider upping the dose for more pronounced benefits.