Natural tea compound L-theanine may help make it easier to fall asleep while improving sleep quality.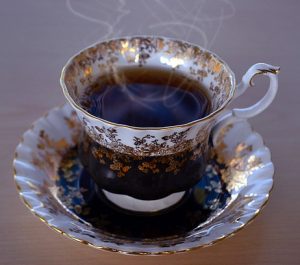 Theanine has been consumed as part of tea for thousands of years. L-theanine may aid sleep through:
Promoting relaxation. L-theanine makes it easier to fall asleep by calming the mind.

Improving sleep quality. Studies show that people who take L-theanine get better sleep.
Overview
L-theanine is an amino acid found in the leaves of some plants, with the tea plant (Camellia sinensis) being the most prominent example. Theanine is known for promoting relaxation and attention without a sedative effect, and is largely responsible for the "calm focus" feeling often described by people who drink tea.
Theanine takes effect within 30 minutes of being consumed, resulting in an increase in alpha brain waves, which are indicative of a relaxed but alert state of mind.
Theanine is a popular nootropic taken as part of tea or as a dietary supplement, and has been studied as a way to reduce stress, anxiety, and blood pressure. In addition, it has also been suggested to be a natural sleep and insomnia aid that works by promoting relaxation and enhancing sleep quality.
Theanine is often combined with
caffeine
at a 2:1 ratio as one of the most popular nootropic stacks, which seeks to further improve caffeine's stimulating effects while cancelling out the feelings of nervousness and jitteriness of caffeine alone.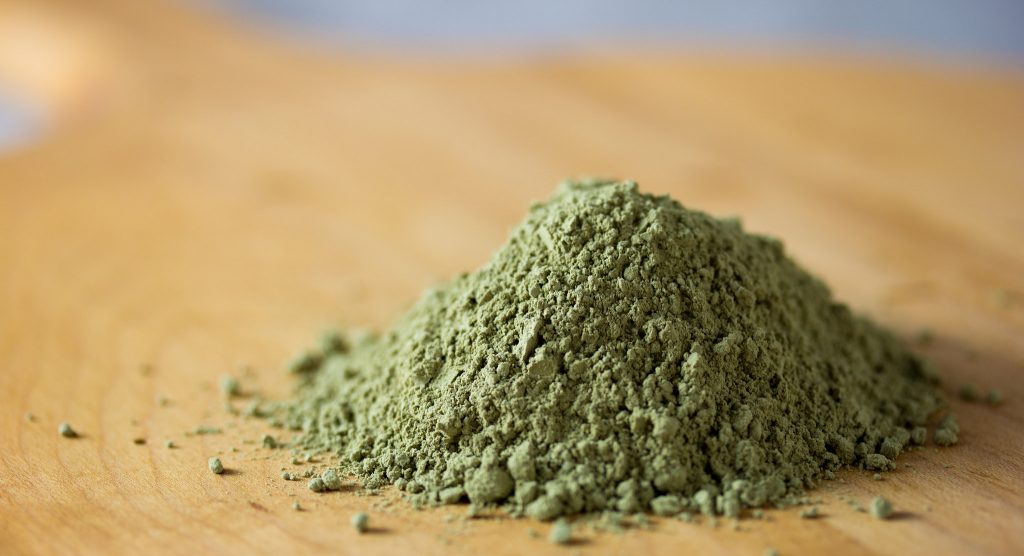 How L-Theanine May Help With Sleep
Modulation of neurons and neurotransmitters
Two of the main classifications of neurons are excitatory (those that inhibit sleep and release the neurotransmitter glutamate) and inhibitory (those that promote sleep and release GABA). Theanine seems to work mainly by enhancing the activity of inhibitory neurons, which results in the release of the neurotransmitter GABA that in turn promotes relaxation.
In addition, it also reduces the activity of excitatory neurons. Both of these activities make it easier to fall asleep and enhance sleep quality.1 2
L-Theanine Sleep Benefits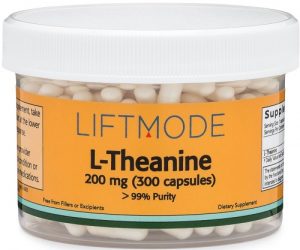 Theanine is known as a stress-reducing, relaxation and focus-promoting agent. Theanine seems to work by reducing anxiety and promoting relaxation, which helps prepare the body for sleep. In addition, theanine also improves sleep quality, making you sleep deeper and better, and wake up feeling more refreshed.
Furthermore, because theanine does not cause sedation, it lacks the addictive potential of sedative sleep aids, which can also lead to serious side effects such as daytime drowsiness and decreased alertness.
Ultimately, as one recent review paper concludes, theanine is a "safe natural aid for the improvement in sleep quality in all age groups."
Research
Animal Research
In animal studies, theanine has been shown to:
improve caffeine-caused sleep disturbances in rats, as indicated by increased slow-wave sleep3
Human Research
One of the major limitations of sleep-focused theanine research is that most of the studies were  performed in Japan and never translated into English. However, there is still plenty of indirect evidence that theanine improves sleep, because its anti-stress, relaxation-promoting effects have been widely documented.
Theanine (200 mg) appears to improve sleep quality in healthy men and women
This randomized, double-blind, crossover study tested the usefulness of l-theanine as a sleep aid. Twenty healthy men were given placebo or L-theanine (as Suntheanine 200 mg) tablets 1 hour before bed for 3 days, and were assessed by questionnaire and other methods. A similar trial was then repeated with 20 older women (average age of 57).
L-theanine was found to improve sleep on all five aspects of the questionnaire, and also improved sleep and dream quality, good mood and self-confidence, the feeling of recovery, and the feeling of being refreshed upon waking up.
The researchers concluded that "L-theanine can be considered an excellent aid for improving the sleep state."4
Theanine (400 mg) appears to improve sleep quality in boys with ADHD
This randomized, double-blind, trial tested L-theanine's efficacy as a sleep aid in boys with ADHD. Ninety-three boys aged 8-12 took placebo or L-theanine (as Suntheanine) at breakfast and after school (400 mg total) daily for six weeks. Compared to placebo, boys who took L-theanine were found to have higher sleep percentage and sleep efficiency scores as measured by wrist actigraph, and a trend for less activity during sleep
The researchers concluded that "400 mg daily of L-theanine is safe and effective in improving some aspects of sleep quality in boys diagnosed with ADHD."5
Theanine may reduce stress in healthy individuals
In  this double-blind study, 12 healthy subjects were given L-theanine or placebo while performing a stressful arithmetic task. L-theanine resulted in a reduction of heart rate and salivary immunoglobin, two indicators of stress.
The researchers concluded that "oral intake of L-Theanine could cause anti-stress effects via the inhibition of cortical neuron excitation."6
Theanine appears to promote mental relaxation
This study examined the relaxation-promoting effects of l-theanine.  Twenty healthy men (aged 18-30) were given placebo or l-theanine and had their brain activity examined. L-theanine was found to promote alpha-brain waves, which are indicative of a relaxed and concentrated mental state.
The researchers concluded that "L-theanine containing tablets promote the release of alpha waves related to mental relaxation and concentration in young adult males."7
Dosage for Sleep
Successful studies suggest 200 – 400 mg doses of l-theanine for improving sleep
L-theanine is typically sold in 100 – 200 mg capsules
Many if not most of the studies used a patented form of pure theanine called Suntheanine
Tea drinkers consume anywhere from 15 – 375 mg of L-theanine daily from 1-3 servings of tea.
Supplements in Review Says
L-theanine as Suntheanine 200 mg, 1 hour before bed.
We strongly recommend trying theanine to improve your sleep. Theanine is a completely safe, natural compound that has been ingested for thousands of years and has been demonstrated to improve sleep quality.
The 200 mg dose seems to be ideal for healthy individuals. This dose of Suntheanine was successfully used in the study of healthy men and women, and is also the dose recommended by dietary supplements. If you find that it works but is too weak, you can also try upping your dose to 400 mg, as theanine is very safe.