Extracts of the golden poppy seem to have sedative properties according to animal research.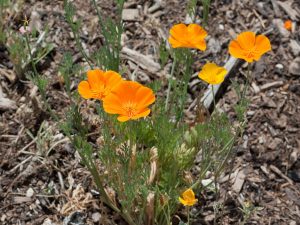 California poppy has long been viewed as a natural sedative in the Americas. It may have such specific benefits for sleep as:
Decreasing sleep latency. The sedative properties of California poppy seem to reduce the amount of time it takes to fall asleep.
Inhibiting norepinephrine. California poppy may block adrenergic receptors.
Overview
California poppy (Eschscholzia californica) hails from the valleys of western North America and Mexico. It is a short plant best recognized for its vibrant and sundry flowers — from orange to purple gleam to ivory castle — whose petals close each night, especially in cold or windy climates.
Regular use of the California poppy was first recorded by Native Americans, who traditionally utilized various parts of the plant for distinct purposes:
Its seeds were added to dishes and eaten as food
Its leaves were taken as medicine
Its pollen was applied as a dye
Recent research has further uncovered its potential in health and medicine, specifically to aid sleep via its interaction with various neurotransmitters as a nootropic. Extracts of the herb have specifically demonstrated sedative and analgesic properties that may help people "get their sleep on."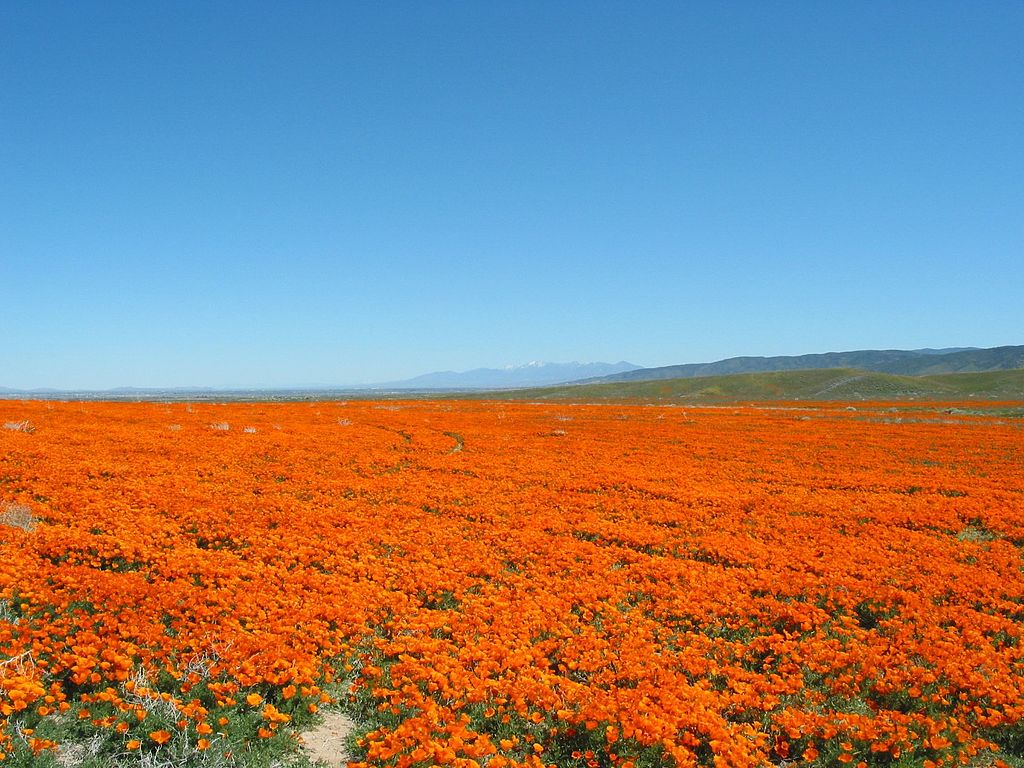 How California Poppy Might Help With Sleep
Activating GABA
Though the exact mechanism remains unclear, the alkaloids in California poppy have been identified as stimulators of the neurotransmitter gamma aminobutyric acid (GABA).1 Activating GABA receptors has, in turn, been shown to support sedation and pain reduction.2 3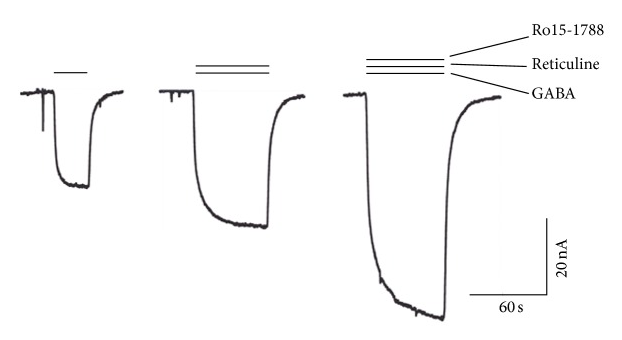 Activating 5-HT receptors
The alkaloids common to California poppy have further been found to activate 5-HT(1A) and 5-HT(7) receptors, which is linked to various effects, including4:
California Poppy Benefits & Uses for Sleep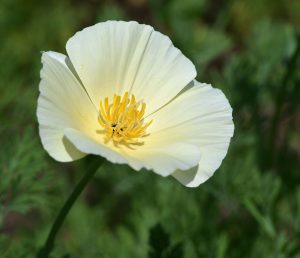 California poppy is included on a list of potential organic sleep aids, including passionflower, valerian, hops, and chamomile, that may potentially serve as an alternative therapy for insomnia and similar sleep-related problems.8 Animal research does seem to favor the ability of California poppy to induce calm and sleep, but more backing is needed before it can definitively be promoted as an effective elixir for sleep.
Despite minimal research, California poppy is commonly enjoyed along with other herbs, such as passionflower and valerian, for its purported sedative properties, be it to ease nervous habits or help one go to bed.
California poppy is a distant relative of the herbal remedy opium poppy (Papaver somniferum) used to relax many a user of recreational drugs.
Research
Animal Research
Animal research indicates that California poppy may be useful in helping fix sleep problems and disorders.
California poppy (25, 100, 200 mg/kg) may facilitate sleep induction in mice
In this investigation, mice administered either 100 or 200 mg of a California poppy extract per kg of bodyweight were found to have reduced movement behavior and increased sleep induction. Moreover, mice administered 25 mg/kg of the extract improved their anti-conflict activity as indicated by an increased average number of steps taken on a staircase test and amount of time spent in a box.
The researchers concluded that "this finding validates its traditional sedative properties confirmed by the sleeping induction at doses above 100 mg/kg. Furthermore, when administered at a dose a of 25 mg/kg, E. californica appeared to also have an anxiolytic action."9
Human Research
Only one certified clinical study examining the effects of Californian poppy has been completed thus far.
California poppy as Sympathyl® (80 mg) may reduce mild to moderate anxiety
In this double-blind, randomized, placebo-controlled investigation, 264 patients with mild to moderate generalized anxiety were given either a placebo or a 2 tablets of a drug containing fixed quantities of 2 plant extracts (20 mg of Eschscholtzia californica and 75 mg of Crataegus oxyacantha per pill) and magnesium known as Sympathyl® twice a day for 3 months. Clinical improvement was reported as being higher in the patients taking the treatment than the placebo.
The average anxiety score was effectively reduced by 10.6 in the drug group and 8.9 in the placebo group, and subjective anxiety ratings dropped by 38.5 in the drug group and 29.2 in the placebo group. The risk to benefit ratio was also significantly better in the drug than in the placebo group based on reviews made by physicians. Few adverse side effects were noted.
The researchers concluded that "Crataegus oxyacantha, Eschscholtzia californica, and magnesium proved safe and more effective than placebo in treating mild-to-moderate anxiety disorders."10
Dosage for Sleep
The only successful clinical research study administered two separate 40 mg servings of California poppy combined with Crataegus oxyacantha and magnesium.
Typical supplement doses are 20 – 30 drops of a liquid extract or 1 – 3 pills amounting to approximately 400 – 1500 mg per daily serving.
Some extracts come standardized to 0.6% alkaloids.
Available Forms
Aqueous extract in the form of liquid drops, such as a tea or tincture
Dry leaf or root extract in the form of capsules or tablets
Pure whole plant steeped in boiling water and then strained
Supplements in Review Says
California poppy 20 drops for sleep.  
California poppy may have sedative properties. Unlike many of the top nootropics today, California poppy is still in its early stages of research. Its potential to safely relax the body and induce sleep is promising but also wanting before it can be recommended as a sleep aid.
Try California poppy as liquid drops for sleep. We suggest trying 20 drops of liquid California poppy supplements for sleep, which is roughly equivalent to 400 mg depending on the brand.