Essential macro-mineral may improve sleep quality in people with low Magnesium levels.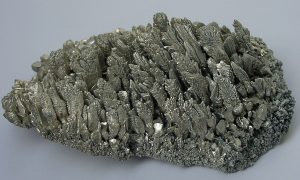 Naturally found in abundance in the body as well as in various types of food, Magnesium (Mg) is an integral part of overall well-being. It has traditionally been used in medicine for bone and nerve-related issues but also has such potential uses for sleep as:
Relaxing muscles. Magnesium helps maintain proper muscle and nerve function for solid rest.
Reducing stress. The mineral may reduce stress and anxiety.
Improving sleep quality. Studies have shown the potential of magnesium to improve sleep quality, sleep time, and sleep onset latency, especially in the elderly.
Overview
Originating from the explosion of aging stars, Magnesium (Mg) is the 9th most bountiful element in the universe. The shiny gray chemical element is widely present on the planet, as well as in a ton of different food and even in the healthy human body.
As an essential macro-mineral, Mg is vital in sustaining a number of bodily processes, including bone development, muscle contraction and relaxation, nerve function, energy production, testosterone boosting, and heart regulation, among many others.
In order to maintain a consistent, working quantity of Mg in the body (roughly 25 mg, or 0.85 mmol/L of blood), the average adult needs to consume between 300 and 400 mg per day based on Food and Nutrition Board (FNB) recommendations.1
Despite how critical Mg is for our health, Mg inadequacy is growing into a huge health concern due to the rise of digestional complications and low dietary intake. Reports show that up to 15% of the population faces some degree of Mg deficiency and only about 32% of people in the U.S. actually meet dietary standards.2
The good news is that we can very easily satisfy our Mg needs by eating everyday foods:
| | | |
| --- | --- | --- |
| Food | Magnesium (Mg) | Serving |
| Cereal | 112 | 1/2 cup |
| Brown rice | 86 | 1 cup |
| Fish, mackerel | 82 | 3 ounces |
| Spinach | 78 | 1/2 cup |
| Milk | 34 | 8 fluid ounces |
| Banana | 32 | 3/4 cup |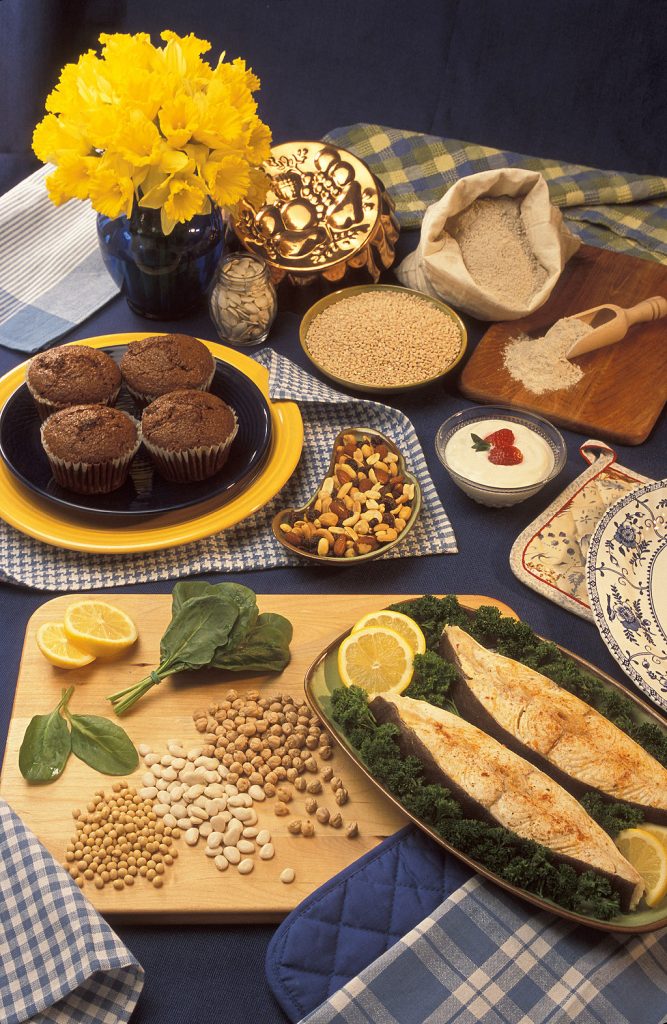 In addition to its other health benefits, Mg has recently been drawing interest as a potential sleep aid due to its role in a variety of hormonal and neurotransmissional pathways, including that of Calcium (Ca), cortisol, adrenaline, and gamma-aminobutyric acid (GABA).
How Magnesium May Help With Sleep
Relaxing Muscles
Calcium (Ca) is one of the chief regulators of muscle contraction.3 The presence of Ca in muscles allows actin and myosin to interact and cause muscles to start pumping.
Magnesium counterbalances muscle contraction via the Calcium pathway. Mg competes with Ca for membrane binding sites, which results in lower intracellular free calcium concentrations.4 Increased Mg may therefore reduce muscle tension in the body.
Less readily available Ca means less muscle activity.
Less (myocardial, smooth, and skeletal) muscle activity may help the body to relax, which is ideal for sound sleeping.
Decreasing Stress & Anxiety
Although the precise machinery of Magnesium's impact on sleep behavior isn't crystal clear, it does seem to play a part in the regulation of the central nervous system. The mineral appears to have an indispensable role in handling both N-methyl-D-aspartate (NMDA) receptors as an antagonist and gamma-aminobutyric acid (GABA) receptors as an agonist.
Mg has the capacity to block NMDA receptors in order to prevent excess activity and desensitization of the neural system.56 During deep sleep, NMDA receptors constantly turn on and off for memory consolidation, and Mg is essential to maintaining this fluctuation.7
Improving Sleep Quality
The administration of magnesium affects the renin-angiotension aldosterone (RAA) system by first, stimulating renin secretion through the elevation of prostaglandin levels, and then suppressing aldosterone production through diminished intracellular calcium mobilization.10
High levels of renin are critical for sparking and sustaining healthy sleep. One study demonstrated that the renin quantities lost during periods of sleep deprivation may once again be boosted upon recovery-sleep, which highlights the relevance of maintaining adequate amounts of renin for wholesome sleep.11 What all of this is getting at is that Mg may improve sleep quality by triggering the release of renin.
Magnesium Benefits & Uses for Sleep
For starters, Mg deficiencies have been shown to provoke anxiety and sleeping complications possibly as a consequence of disrupting the hypothalamic pituitary adrenal (HPA) axis.12 On the flipside, keeping plenty of Mg around might just be able to minimize any sleep distress that anxiety might be causing.
Magnesium has also been used in medical practices as an anesthetic13 & as an analgesic14, which may be one of the factors that spurned on its use as a sleep aid.
A number of studies have demonstrated that less and poor quality sleep correlates with lower levels of Mg.15 The reverse looks to be true as well: higher levels of Mg enhance sleep quality, especially in situations following sleep deprivation.16
Taking this basis one step farther, certain investigations have dug deeper into understanding the influence of Mg on sleep patterns in the elderly since Mg levels naturally drop with age. It turns out that Mg supplementation seems to improve sleep quality while reducing sleep onset latency in the elderly, as the research section details below. The question, then, appears to be whether or not these effects translate to young and middle-aged adults and how potent standard dosages really are.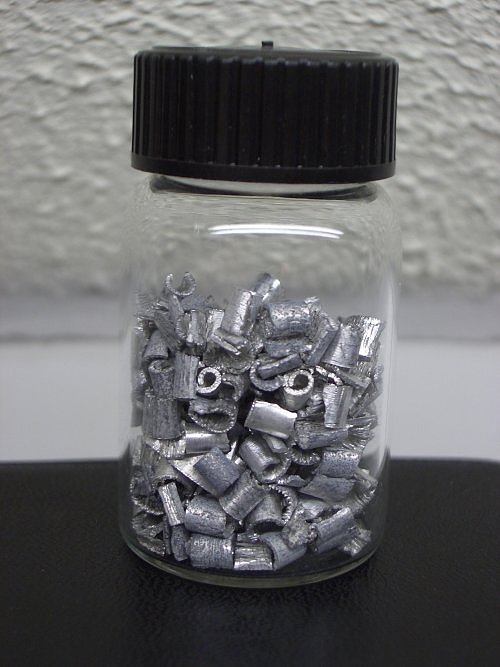 Magnesium & it's various forms. Magnesium in its free element form is highly reactive and so is generally linked to one of its many ionic counterparts. Several Mg supplements are available, and the top options appear to be:
Magnesium Chelate: Highly absorbable & natural. Mg is bound to a mixture of several amino acids, including arginine, lysine, and taurine.
Magnesium Citrate: Mg attached to citric acid offers high bioavailability.
Magnesium Chloride: Generally an oil applied to skin that is ideal for people who are unable to absorb Mg through their stomach.
Some other forms include Magnesium Glycinate, Magnesium Threonate, Magnesium Oxide, and Magnesium Sulfate, which are not absorbed nearly as well as the others.
Research
Human Research
Studies favor taking a Magnesium supplement in scenarios of Mg deficiency, such as old age, malabsorption, alcoholism, or diets low in Mg. The mineral seems to show promise as a sleep aid, and more research targeting adults without deficiencies would likely help verify the case.
Magnesium as effervescent tablets (30 mmol) may improve sleep in the elderly
In this randomized, placebo-controlled cohort investigation, 12 elders were given Mg(2+) in effervescent tablets at a total of 30 mmol each day for a period of 20 days. Sleep electroencephalograms (EEG) identified an increase in slow wave sleep (16.5 ± 20.4 min vs. 10.1 ± 15.4 min), renin (3.7 ± 2.3 ng/ml/min vs. 2.3 ± 1.0 ng/ml/min), aldosterone (3.6 ± 4.7 ng/ml/min vs. 1.1 ± 0.9 ng/ml/min). A significant decrease in cortisol (8.3 ± 2.4 pg/ml/min vs. 11.8 ± 3.8 pg/ml/min) was also noted.
The study concluded that "Mg(2+) partially reverses sleep EEG and nocturnal neuroendocrine changes occurring during aging."17
Magnesium citrate at 320 mg may improve sleep quality in adults over 51 years but not necessarily more than placebo 
In this placebo-controlled, double-blind study, 100 adults over the age of 51 years were given 320 mg of magnesium citrate daily. Overall Pittsburgh Sleep Quality Index (PSQI) scores improved from 10.4 to 6.6, which suggests enhanced sleep quality.
The study concluded that "because dietary magnesium intake did not change during the experimental period, another factor, possibly a placebo effect, improved sleep quality."18
Magnesium oxide at 414 mg may improve insomnia, sleep efficiency, morning awakening, and sleep latency in the elderly
In this randomized, placebo-controlled, double-blind study, 46 adults over the age of 65 years were given tablets of 414 mg of magnesium oxide daily over the course of 8 weeks. Based on questionnaires, sleep logs, and blood samples, magnesium users had significant increases in sleep time, sleep efficiency, and renin and melatonin concentrations, as well as decreases in insomnia, cortisol concentrations, and sleep onset latency.
The study concluded that "supplementation of magnesium appears to improve subjective measures of insomnia such as ISI score, sleep efficiency, sleep time and sleep onset latency, early morning awakening, and likewise, insomnia objective measures."19
Try mixing Magnesium with melatonin and Zinc for insomnia. 
One double-blind, placebo-controlled study at a long-term care facility offered Magnesium (225 mg) mixed with melatonin (5 mg) and zinc (11.25 mg) every day for 2 months 1 hour before bedtime to residents who had insomnia. The study found that the sleep aid cocktail improved not only the quality of sleep, but also the quality of life according to the Pittsburgh
Sleep
Quality Index (PSQI), the Epworth Sleepiness Scale, the Leeds
Sleep
Evaluation Questionnaire (LSEQ), the Short Insomnia Questionnaire (SDQ), and a validated quality-of-life instrument called the Medical Outcomes Study (SF-36).
20
Dosage for Sleep
Magnesium may be taken as:
A supplemental capsule, 200 – 800 mg
A skin oil, Magnesium Chloride
Vitamin B6 may help with nutrient absorption, including Mg
The best way to check magnesium levels is through a blood, saliva, or urine sample.
Supplements in Review Says
We recommend Magnesium supplements for people who have low levels. Maintaining healthy levels of Magnesium is absolutely critical for effective sleep, which is why we highly recommend Magnesium supplements for people who have unnaturally low levels, including the elderly. For those who already have and regularly intake steady amounts of Mg, supplements may be used to facilitate sleep by calming the body.
Try Magnesium as a citrate or chelate for sleep.  While Magnesium comes in a ton of different forms, we suggest trying Magnesium Citrate or Magnesium Chelate as a standardized capsule at roughly 400 mg for optimal sleep enhancement.