NADH is believed to boost brain chemical energy, and may be helpful for those with Chronic Fatigue Syndrome.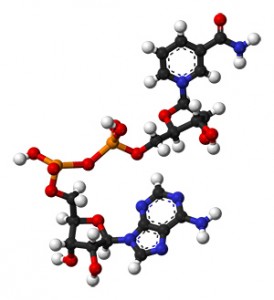 NADH (Nicotinamide Adenine Dinucleotide + Hydrogen) is an antioxidant coenzyme related to the B-Vitamin family. Within the brain, NADH has been suggested to support:
Energy production: NADH helps spark the synthesis of chemical energy (ATP) in brain cells.
Neurotransmitter status: NADH increases neurotransmitter production, especially dopamine.
Healthy brain aging. NADH is an antioxidant that may protect brain cells from age-accelerating free radicals.