Glycerol supplementation may help to enhance exercise performance through hyper-hydration.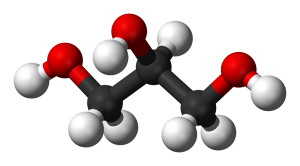 The structural backbone of all triglycerides, glycerol is a simple alcohol that is most routinely used as a sweetener, solvent, and humectant in culinary and medical spheres. Glycerol may serve as a pre-workout supplement by:
Enhancing metabolism. Glycerol supplements may enhance cardiovascular and thermoregulatory functions.
Keeping the body hydrated. Hyper-hydration via glycerol facilitates water retention and prevents dehydration.
Prolonging workout endurance. Studies demonstrate extended exercise duration and stress alleviation.
Overview
The colorless, odorless, and viscously rich compound, glycerol, garners its name from the Greek word glukus, meaning sweet, and is appropriately endorsed as an excellent solvent and sweetener.
Glycerol is widely present in plants and animals, most commonly in the form of triglycerides, and as such, is not only viewed as non-toxic, but employed regularly in the food industry as well. Sweetening and preserving foods are two of its main uses since it generally carries more kilocalories per teaspoon than standard sugar and is also believed to retain a sweeter taste. Typical sources include soybeans, palms, and animal-tallow.
Glycerol's osmotic activity seems to further support its use in health practices, with such intended aims as reducing intracranial pressure and edema, cryopreservation, and even enhancing exercise performance when taken as a pre-workout (PWO) supplement.

How Glycerol Might Help PWO Formulas
Glycerol's utility when developing PWO formulas is somewhat variable, considering the diversity in conclusions drawn by scientific researchers. Nonetheless, claims have repeatedly been made in regards to its capacity to reinforce, even if only peripherally, a number of exercise-based needs. Investigated propositions include:
Amplifying vascular fluid transport
Glycerol naturally has potent osmotic properties and thus may be useful in binding large amounts of fluids to blood vessels, which in turn, could potentially boost muscle pumping power and enlarge muscle size. Effective fluid transfer may also facilitate timely arrival of appropriate nutrients and supplements to muscles.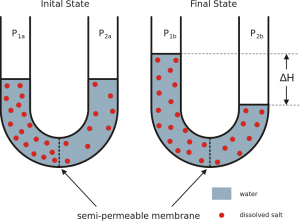 Sustaining prolonged activity
Upon arrival at muscles, glycerol is rapidly metabolized by glycerol kinase. Muscles contain sufficient amounts of the enzyme, such that they are able to break down any incoming glycerol to provide the necessary energy required for sustained activity. Taking concentrated amounts of glycerol may enhance said process.1
Minimizing risk of dehydration.
The deleterious effects of dehydration that often surface when working out are a nuisance that athletes can avoid through precautionary measures. Glycerol facilitates H2O retention and may serve as an excellent means of preventing unnecessary water loss. Glycerol's seeming ability to improve body temperature control through this mechanism may particularly be useful for those working out under hot weather conditions or prone to profuse sweating.2
Enhancing metabolism
Supplementation with glycerol may not only promote favorable metabolic effects, but also decrease levels of low-density lipoprotein and very-low-density lipoprotein cholesterol, which may benefit physical training.3
Abating workout stress
Undertaking intense, long-duration exercise in the heat induces undesirable physiological and psychological stress. By reducing the severity of dehydration, while improving cardiovascular and thermoregulatory functions, glycerol hydration may mitigate our sensitivity to exercise stress. In other words, taking supplemental glycerol as a PWO may mentally enrich lengthy workout sessions.4 
Glycerol's Potential Benefits & Uses
There are a number of alleged perks to glycerol PWO supplementation, and the principal gains derived from its use stem from its competence in water retention.
Hyper-hydration. The ability of glycerol to retain moisture is well-suited to exercise-related purposes because of the body's need for water. Drinking exclusively water before working out may not supply an adequate quantity of fluid needed to compensate for water loss through sweating. In this sense, glycerol functions as a form of internal body thirst quencher during extended periods of exercise.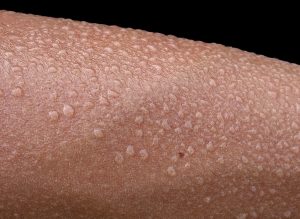 Dehydration is also known to adversely alter cardiovascular and thermoregulatory function, which may hinder exercise capacity. In order to counteract fluid loss, athletes may enter a state of hyper-hydration by consuming extra fluid prior to exercising. The complication with suddenly consuming high quantities of liquid is that provokes diuresis. Glycerol supplementation is a prime candidate for hydration taking into account that it creates an osmotic gradient in the circulatory system that favors fluid retention.
Hyper-hydration amplifies the body's tolerance to fluid loss before entering dehydration, enhances thermoregulatory ability, and increases plasma volume to stabilize cardiac output. Through prompting hyper-hydration, glycerol supplements as a PWO may thus protect against dehydration and conceivably boost exercise endurance and ability.5
Through this process, taking a glycerol supplement with water as a PWO may lead to reductions in exercise heart rate, increased cardiac filling and stroke volume, and better maintenance of plasma volume, with corresponding increases in endurance time to exhaustion, as well as increases in power.6
Improving fluid and nutrient delivery.
Although there are more effective substances for delivering relevant nutrients throughout the body, e.g.,
nitrous oxide
, the advantage of using glycerol to this effect is that it works rapidly and for a relatively long duration. Glycerol continues functioning for several hours and so may be most appropriate for lengthy work outs.
Research
Animal Research
Research indicates that glycerol may promote a broad range of PWO benefits, such as: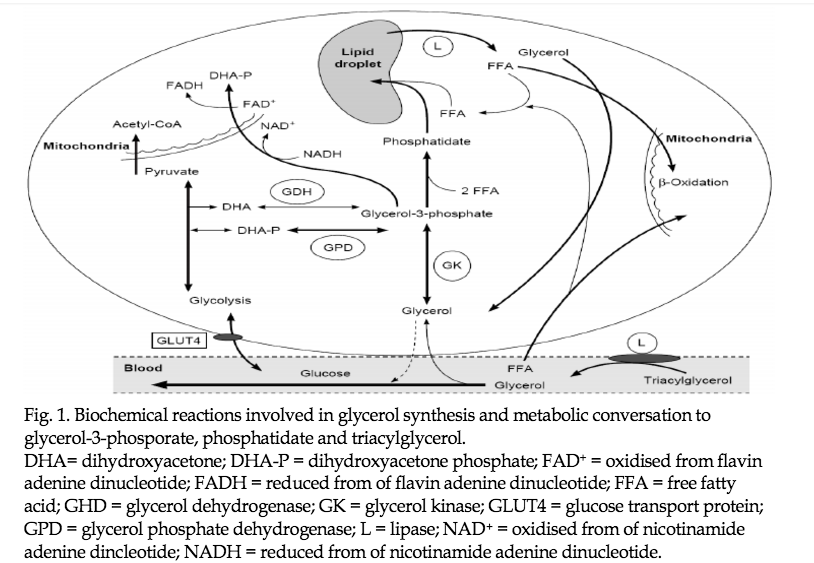 Tread carefully with hyper-hydration.
Hyper-hydration, a method of enhancing exercise particularly in hot weather conditions, may be counterproductive for brief work outs because the elevated body weight tied to the intake of glycerol supplements and associated fluids may actually force the body to expend more energy than the benefits it receives by increasing metabolic rate.
14
One study even demonstrated that 10-m sprint times were tracked as being higher when running immediately after glycerol hyper-hydration takes effect.
15
Human Research
The research points to fortifying exercise stamina and hydration as the primary benefits of glycerol supplementation.
Glycerol supplementation (1.2 g/kg body weight) taken as a PWO may improve exercise endurance in cyclists
Eleven cyclists were supplemented with glycerol at 1.2 g/kg body weight (BW) in a 26 mL/kg solution before cycling in a double-blind, randomized, crossover trial at a temperature range of 23.5 – 24.5 degrees Celsius. Average heart rate (HR) was lower by 2.8 + 0.4 beats/min. Endurance time (ET) was prolonged to 93.8 + 14 min compared to the 77.4 + 9 min without glycerol supplementation.
The study found that "pre-exercise glycerol-enhanced hyperhydration lowers HR and prolongs ET…during exercise" and "could potentially be adapted for endurance activities."16
Glycerol supplementation (1.2 g/kg body weight) taken as a PWO may improve exercise performance in soccer players
The cycling and jogging exercise duration, power, and distance of 10 soccer players after taking a glycerol at 1.2 g/kg BW glycerol in a 26 mL/kg solution were measured. Supplementation of glycerol increased anaerobic power to 51.71 + 1.36 mL/min/kg from the original 47.66 +1.62, total distance covered to 2674 + 147.85 meters from 2392 + 104.7, and exercise time to 14.27 + 0.35 min compared to 13.06 + 0.20.
The researchers concluded that glycerol supplementation may "influence exercise performance of the soccer players," and "can be used as an ergogenic aid."17
Glycerol supplementation (1 g/kg body weight) taken as a PWO may improve exercise capacity by increasing plasma volume
Eight highly trained male cyclists were dehydrated and then offered glycerol at 1 g/kg BW for rehydration over an 80-minute period, after which they cycled in a hot and humid environment until exhaustion. Cyclists with glycerol supplementation ended up with expanded plasma volumes, increased exercise time to exhaustion at 33 + 4 min compared to the 27 + 3 of those without supplementation, and elevated cutaneous vascular conductance. There were no differences among fluid regulating hormones (vasopressin, aldosterone, etc.) however.
The study concluded that since "glycerol had little or no major effect on fluid-regulating factors…the improved exercise capacity in G was likely due to a greater plasma volume during exercise."18
Glycerol supplementation (1.2 g/kg body weight) taken as a PWO may protect against consequences of heat exercise
Ten well-trained athletes completed two Olympic distance triathlons (ODT) 2 hours after taking a 1.2 g/kg BW glycerol solution in a randomized, double-blind trial. After glycerol loading, the increase in ODT completion time was significantly less, at 1:47 min compared to 11:40 min of the placebo group. Hyper-hydration also occurred in glycerol users with a subsequent increase in fluid retention.
The investigation concluded that "glycerol hyperhydration prior to ODT in high ambient temperature may provide some protection against the negative performance effects of competing in the heat."19
Glycerol supplementation (1 g/kg body weight) taken as a PWO may reduce cardiovascular strain and enhance thermoregulation
Six endurance-trained men ingested 1 g/kg BW of glycerol in 20 mL of water/kg BW 120 min prior to undergoing 90 min of steady state cycling in a randomized, double-blind trial. No differences were observed in glycogenolysis or lactate accumulation, while work performed was 5% greater in glycerol users (252 + 10 kJ compared to 240 + 9 kJ), which suggests that ingesting glycerol solution results in fluid retention.
The study concluded that glycerol as a PWO "is capable of reducing cardiovascular strain and enhancing thermoregulation. Furthermore, this practice increases exercise performance in the heat." 20
Glycerol supplementation (1 g/kg body weight) taken as a PWO may reduce the stress of exercising in the heat.
In a random trial, six subjects were given a solution containing 1 g/kg BW of glycerol plus 21.4 mL/kg BW of water 2.5 hours before performing moderate exercise. Taking the solution resulted in hyper-hydration, elevated sweat rate, and lower rectal temperature during exercise, while maintaining consistent hemoglobin, hematocrit, and serum electrolyte concentrations.
The study concluded that "glycerol-induced hyperhydration reduces the thermal burden of moderate exercise in the heat."21
Glycerol supplementation (1.2 g/kg body weight) taken as a PWO may lead to competitive advantages in rowing.
Fourteen competitive male oarsmen rowed for 90 minutes at 250-W to 400-W workloads in 30-W steps, at 15 min intervals after taking a 1.2 g/kg BW solution of flavored glycerol. Recording of total extracellular body water (EBW) indicated a statistically significant increase in water retention (~525 mL) and decreased lactate in the unit that took glycerol (glycerol B) compared to the control.
The researchers concluded that the "difference observed at the aerobic threshold between glycerol B and control groups was estimated to translate into a 37-m competitive advantage during a 6-min Olympic rowing competition."22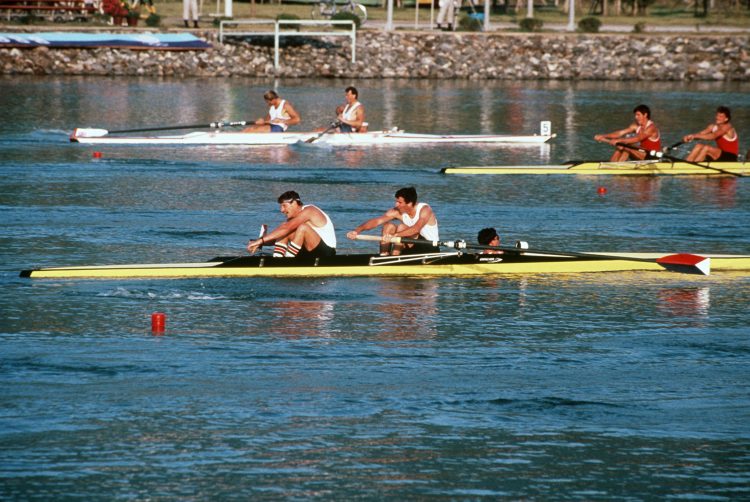 Glycerol supplementation (1.2 g/kg body weight) taken as a PWO may improve hydration state of athletes. Athletes were to use a glycerol supplement of 1.2 g/kg BW in 26 mL/kg of fluid over a period of 60 minutes, at least 30 minutes prior to exercise. The glycerol supplement assisted in hyper-hydration and rehydration of athletes. When used at lower concentrations of 0.125 g/kg BW and 0.1 g/kg BW, glycerol respectively delayed dehydration and restored plasma volume, which additionally resulted in a 2% reduction in BW.
Based on the research, "glycerol ingestion before, during or following exercise is likely to improve the hydration state of the endurance athlete."23
Glycerol supplementation (10% solution) taken during exercise may not provide substantial advantages
Nine subjects cycled for 90 min at 50% peak oxygen uptake while taking a 10% glycerol solution. Glycerol consumption during exercise failed to enhance human exercise performance as noted by the lack of differences among groups in heart rate, sweat rate, perceived exertion, or changes in cortisol and aldosterone levels.
The data indicate that "there are no substantial metabolic, hormonal, cardiovascular, or thermoregulatory advantages to the consumption of solutions containing 4 or 10% glycerol during exercise."24
Glycerol supplementation (1.2g/kg body weight) may prevent dehydration, but not lead to significant differences in exercise performance of elite runners.
In this randomized, double-blind cross over investigation, nine male elite long distance runners were tested on 3 occasions following ingestion of 1.2 g/kg BW of a glycerol solution mixed with water for 90 minutes. While glycerol hyper-hydration averted dehydration, no significant differences were observed in performance, as corroborated by similar respiratory exchange ratio, heart rate, perceived rate of exertion, perceived thirst levels, and maximal oxygen consumption among examined groups.
The researchers concluded that "although glycerol hyperhydration prevented dehydration," the resulting "glycerol hyperhydration was not superior to sports drinks or water in improving cardiovascular responses or thermoregulatory system during 90 minutes of exercise." 25
In regards to PWO, glycerol seems to be less a singularly comprehensive supplement and more a specialized aid for purposes of hydration and elongating workout durations. While the majority of the research investigations support glycerol supplementation to such effect, a few others demonstrate the potential ineffectiveness as a solo PWO. It must also be noted that glycerol use is not permitted in competitive sport.
Dosage for Pre-Workout
Glycerol supplements may be useful as a PWO when taken:
Orally and mixed with water at 1.2 g glycerol/kg body weight
The supplement can be found as a gel or powder, 3 grams of glycerol into a 6-8 ounce beverage
 Supplements in Review Recommendation
3 grams, glycerol blended with 6 oz water 
Take glycerol supplements as a PWO for effective hydration during long-lasting workouts. Supplements of this ingredient may aid exercise performance due to its capability to hydrate the body and distribute assorted nutrients to muscles. We recommend taken it in order to delay the onset of exhaustion when exercising for long stretches of time, especially under circumstances of excessive heat.
Glycerol, 3 grams stirred into 6 oz of water. Standard glycerol contains sugar calories that would be counterintuitive to exercise-related ends, which is why we recommend glycerol to be taken as an oral supplement at 3 grams mixed with 6-8 ounces of water approximately 2 hours before exercise.
References