Cocoa compound theobromine is used as a mild pre-workout stimulant.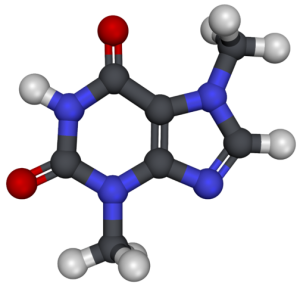 Theobromine is a natural compound present in cocoa products. Theobromine is sometimes used in pre-workout products because it is believed to:
Improve mood. Theobromine has been suggested to have subtle psychoactive effects similar to caffeine, but research evidence is lacking.
Increase blood flow. Theobromine may be able to dilate blood vessels, which could possibly enhance muscle function and recovery during and after exercise.
Overview
Theobromine is a bitter-tasting substance found in high levels in Theobroma cacao – the cocoa plant. Since both theobromine and caffeine belong to a class of compounds known as methylxanthines, their molecular structure and biological activities are somewhat similar, although theobromine is considered to be much less potent.
The main physiological effects of theobromine include blood vessel dilation, increased urination, widening of the airways, and increased heart rate.  Theobromine's effects last longer than caffeine, with a half-life of about 10 hours compared to caffeine's 2.5-5 hours.1
Theobromine is used by some people as an alternative to caffeine as a pre-workout stimulant in supplement formulas. Despite this, research has yet to show any significant effects of theobromine on mood or cognition.
Did you know? Dark chocolate is the best dietary source of theobromine, estimated to contain about 200-300 mg theobromine per 40 grams of chocolate.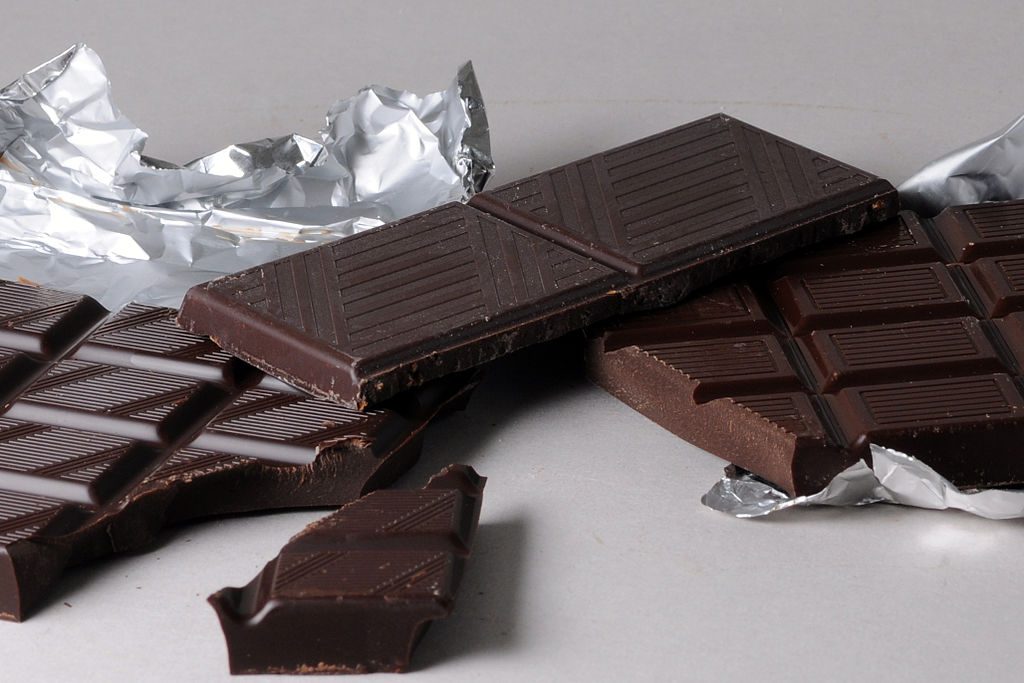 How Theobromine Might Help PWO Formulas
Inhibition of phosphodiesterases and adenosine receptors
Similar to caffeine, theobromine is theorized to work by inhibiting phosphodiesterases, a family of enzymes that break down cAMP, an intracellular messenger molecule. In addition, it may also block adenosine receptors.2
Theobromine's Popular Uses
Theobromine is primarily used as a pre-workout alternative to caffeine. Theobromine is believed to have stimulating properties that bodybuilders can feel, similar to caffeine, resulting in improved focus, energy, motivation, and ability to concentrate during exercise. Some claim the heightened mental state may improve endurance in a bodybuilding context. Theobromine's reputation has made it a fairly popular ingredient in stimulant-free sports nutrition powder and capsule supplements.
Despite the buzz among bodybuilders, what little clinical research exists shows that theobromine has little to no effect on the mental state, and may in fact have a negative cognitive effect at higher supplement doses (1000 + mg).
Theobromine might also be beneficial by dilating blood vessels and enhancing blood flow to muscles during and after exercise, improving the muscle pump craved by bodybuilders.
Early research indicates that theobromine may raise levels of HDL ('good') cholesterol.
3
Research
Human Research
Research on theobromine as a pre workout is scarce, but current findings indicate that it does not share caffeine's stimulating properties.
Theobromine may reduce blood pressure but has no mood or cognitive effects
The goal of this study was to examine the effects of theobromine and caffeine on mood, cognition, and blood pressure. Twenty-four women were given placebo, theobromine (700 mg), caffeine (120 mg), or a combination of the two. Unlike caffeine, theobromine did not have any significant effects on mood or cognition but did lower blood pressure when compared to placebo.
The researchers concluded that "theobromine and caffeine could have differential effects on mood and blood pressure. It was tentatively concluded that caffeine may have more CNS-mediated effects on alertness, while theobromine may be acting primarily via peripheral physiological changes"4
Theobromine appears to increase heart rate but has no psychoactive properties
This study examined the psychoactive effects of theobromine. Eighty healthy people were given varying doses of theobromine (250, 500, 1000 mg) or caffeine (200 mg). The study found that while theobromine increased heart rate in a dose-dependent manner, it did not have any significant psychoactive effects, and actually resulted in decreased alertness and response time at the highest (1000 mg) dose.
The researchers concluded that "we found that theobromine generally lacked caffeine-like self-reported effects despite our use of a broad range of theobromine doses and a relatively large sample size of individuals"5
Dosage for Pre-Workout
Successful studies have used doses ranging from 250 to 1000 mg
Theobromine supplements typically provide doses of about 350-500 mg
Supplements in Review Says
Theobromine 350-500 mg pre-workout.

You can give theobromine a try if you dislike caffeine as a pre-workout stimulant. Despite the lack of research, many people claim that theobromine is an effective replacement for caffeine that provides a boost of energy and focus during workouts.
A 350-500 mg dose is high enough to see if theobromine works for you. Given that low doses seem to have little to no impact, while high doses (1000 mg and up) may have negative effects, 350-500 mg seems to be the ideal range.