Cordyceps fungus might be able to improve endurance exercise performance, but study findings are mixed.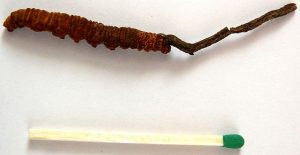 Cordyceps are fungi, some of which have medicinal properties. Some people take cordyceps supplements as a pre-workout because they might:
Reduce fatigue. There is some evidence to suggest that cordyceps may be able to prolong time until exhaustion during endurance exercise.
Overview
Cordyceps refers to a group of parasitic fungi which are sometimes considered mushrooms. Cordyceps fungus typically infects insects and arthropods, replacing their tissue with fungal growth. Some species of cordyceps posses medicinal effects, namely:
Cordyceps sinensis
Cordyceps militaris
Cordyceps ophioglossoides
Cordyceps capita
Cordyceps sinensis is the most widely-used species, known for growing on caterpillars in the Tibetan Plateau, where it has been consumed for hundreds of years. Cordyceps is used to help with infections and other immunity-related concerns, male sexual health, liver function, and to boost overall health. In addition, cordyceps is also believed to boost athletic performance, allowing athletes to exercise longer before exhaustion during aerobic activity, prompting its appearance in pre-workout supplements.
Like most fungi used for medicinal purposes, cordyceps supplements are usually made from mycelium – tiny thread-like strands that help multicellular fungi gather nutrients, similar to roots.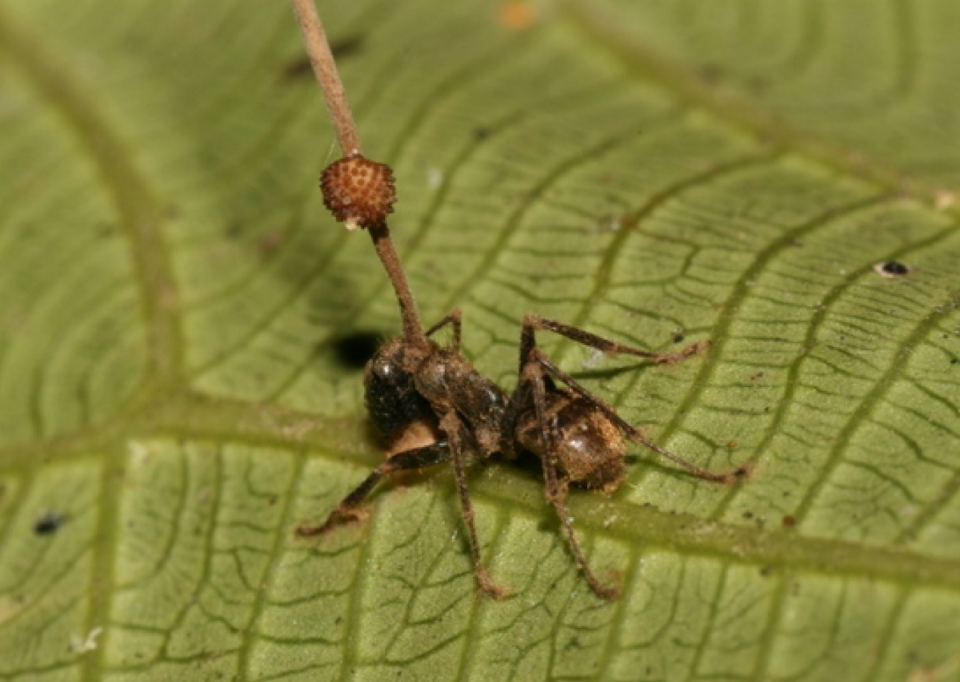 How Cordyceps Might Help Pre-Workout Formulas
As the case with most medicinal mushrooms, the main ingredients responsible for the health effects of cordyceps are polysaccharides, which may work through:
Improving liver bioenergetics
A study in mice showed that cordyceps supplementation resulted in an increase in steady-state beta adenosine triphosphate (ATP), the body's main energy molecule, in the liver. Researchers believe that this mechanism may be responsible for the alleviation of fatigue and improvement of endurance capacity seen with cordyceps supplementation, especially in older adults. 1
Cordyceps Pre-Workout Uses & Benefits
Cordyceps supplements are typically taken to enhance energy levels and reduce fatigue, uses which are particularly popular among athletes looking to improve endurance exercise performance. But while animal studies provide evidence that cordyceps can indeed improve endurance capacity and allow mice to exercise longer before reaching exhaustion, the results of human studies remain  mixed. For now, it looks like cordyceps might only improve exercise performance in older adults, but more high-quality clinical trials are needed.
Given their popularity as a dietary supplement in  China and worldwide, the gathering of
Cordyceps sinensis
has become a
profitable undertaking
for the inhabitants of Tibet.
Research
Animal Research
Studies of Cordyceps sinensis in mice suggest that it may:
Human Research
Human studies of corcyceps supplementation for exercise performance report mixed results.
Cordyceps sinensis supplement (1 g) might boost exercise performance in older adults
This double-blind, placebo-controlled study examined whether Cordyceps sinensis (Cs-4) supplementation can boost exercise performance in older adults. A total of 20 elderly (age 50-75) participants were given Cs-4 (1 g) or placebo capsules daily for 12 weeks. Supplementation resulted in significant improvements in metabolic threshold (exercise intensity at which lactic acid builds up faster than it can be cleared) and ventilatory threshold, two measures of exercise performance.
The researchers concluded that "supplementation with Cs-4 (Cordyceps sinensis) improves exercise performance and might contribute to wellness in healthy older subjects."5
Cordyceps/rhodiola rosea supplement does not seem to enhance exercise performance
This double-blind, randomized, placebo-controlled trial examined the use of a supplement containing Cordyceps sinensis (Cs) and Rhodiola rosea (Rr), a popular medicinal herb, on exercise performance. Eight people were given placebo or Cs-Rr capsules and performed 2 exercises stress tests to exhaustion on a stationary bicycle. There were no significant differences between the two groups in time to exhaustion or other exercise performance measures.
The researchers concluded that "Cs-Rr did not significantly enhance Sto(2)[muscle tissue oxygen saturation]."6
Cordyceps sinensis supplement (3 g) does not seem to improve endurance exercise peformance
In this study, 22 trained male cyclists were given a cordyceps sinensis supplement (CordyMax Cs-4) daily in the form of tablets (3 g) for 5 weeks. They also performed several exercise performance tests before and after supplementation. There was no significant difference in performance before versus after supplementation.
The researchers concluded that  "5 weeks of CordyMax Cs-4 supplementation has no effect on aerobic capacity or endurance exercise performance in endurance-trained male cyclists."7
Cordyceps/rhodiola crenulata supplement seems to further boost the aerobic performance gains of altitude training
This study examined the use of a cordyceps/rhodiola (Rc) crenulata supplement for aerobic exercise performance. A total of 18 men were given placebo or RC (1400 mg +C: 600 mg) daily during 2 weeks of high altitude training, a common method of improving endurance exercise performance. Whereas the placebo group saw a 2.2% improvement in run time to exhaustion, the RC group improved theirs by 5.7%.
The researchers concluded that "The provision of an RC supplement during altitude training provides greater training benefits in improving aerobic performance."8
Dosage for Pre-Workout
Most research studies have used 1 – 3 g doses of CordyMax Cs-4, a patented Cordyceps sinensis formulation
Most cordyceps supplements are made from Cordyceps sinensis and come in doses of 600 – 1050 mg
Supplements in Review Says
Cordyceps sinensis 1 – 1.5 g as a pre-workout.

There isn't enough evidence to recommend cordyceps as a pre-workout, but you can give it a try. Given the lack of high-quality, placebo-controlled studies and the mixed results of preliminary trials, there isn't enough proof to say that cordyceps improves endurance exercise performance. But given the possibility that it does work, particularly for older adults, there's no harm in giving it a try.
Given the lack of research, it's best to follow supplement dosages. Most supplements suggest taking up to 1.5 g of cordyceps sinensis daily.