Nitric oxide is a key vasodilator provided by many pre-workout supplements, though research on its benefits for exercise performance is conflicted.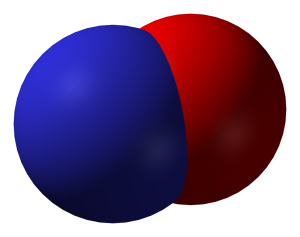 Nitric oxide (NO) plays such a vital role in many physiological processes that the researchers who first elucidated its physiological properties were awarded  the 1998 Nobel Prize in Physiology and Medicine. Among its repertoire of functions, nitric oxide has been suggested to help with your pre-workout by:
Increasing blood flow to muscles. Nitric oxide signals your blood vessels to open up, increasing blood delivery, and therefore oxygen, to your muscles.
Overview
Nitric oxide is a signalling molecule prized for its ability to induce the dilation of blood vessels, thereby improving blood circulation to muscle groups. As a telling example, there is robust research on the role that NO plays in the achievement and maintenance of the penile erection.1
The same blood-flow stimulating effects that NO has in the male groin has been a boon to bodybuilders looking to increase the supply of oxygen and other essential nutrients to their muscles as they work out.
Nitric oxide supplements often contain nutrients that increase the body's production of NO, facilitating the efficiency of oxygen consumption, increasing muscle-building ability, and allowing users to reach peak cardiovascular function.
In addition to dilating blood vessels, NO has been implicated in various other wellness-boosting activities. For instance, NO can help regulate blood pressure and improve the "slipperiness" of blood cells, optimizing health of the circulatory system. NO also may play a role in regulating both immune and inflammatory responses. Although lauded by exercise enthusiasts for its vasodilation properties, NO may also support multiple other healthy body functions.
How Nitric Oxide Works in Pre-Workout Formulas
Increase blood vessel dilation
Nitric oxide is lipid-soluble and easily broken down, which makes it the perfect signaling molecule. Although it can be found in multiple places in the body, one of its most well known uses is as a vasodilation signal in the endothelium (the lining of cells on the inside of blood vessels).
As the muscle is exerted, blood begins to flow faster within the arteries. This stimulus triggers endothelial cells to release an excess of NO, which then diffuses through the membranes of  surrounding cells, triggering an intracellular cascade that relaxes the smooth muscles within the vessel walls.2

Nitric Oxide's Possible Ergogenic Benefits
When you exercise your muscles, you are dramatically changing the dynamics of blood flow in your body.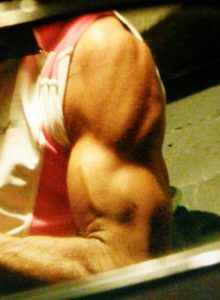 For instance, as you lift a barbell to your chest, the action of contracting and relaxing your arm muscles will trigger a "muscle-pump", which is a set of circulatory and mechanical processes that help deliver more blood to your muscles.
Once this pump is set into motion, the arteries in your muscles need to expand to facilitate the increase in total blood flow. Both your muscles and your endothelial cells release NO to signal your arteries to expand, or to "vasodilate."
This basic interaction between your muscles and your endothelium is the basis for the belief that NO should be included in your pre-workout formula.
Although the nitric oxide molecule itself is the signal with which our muscles and endothelial cells use to trigger vasodilation, it is synthesized in our bodies from dietary L-arginine and L-citrulline.
Thus, in theory, if we introduce more NO-precursor molecules, our bodies will be able to synthesize more NO.
Bodybuilders believe that increasing the amount of NO your body has available will increase the effectiveness of the muscle-pump system, which would increase oxygen and nutrient delivery to the muscles, enhancing overall performance
.
3
4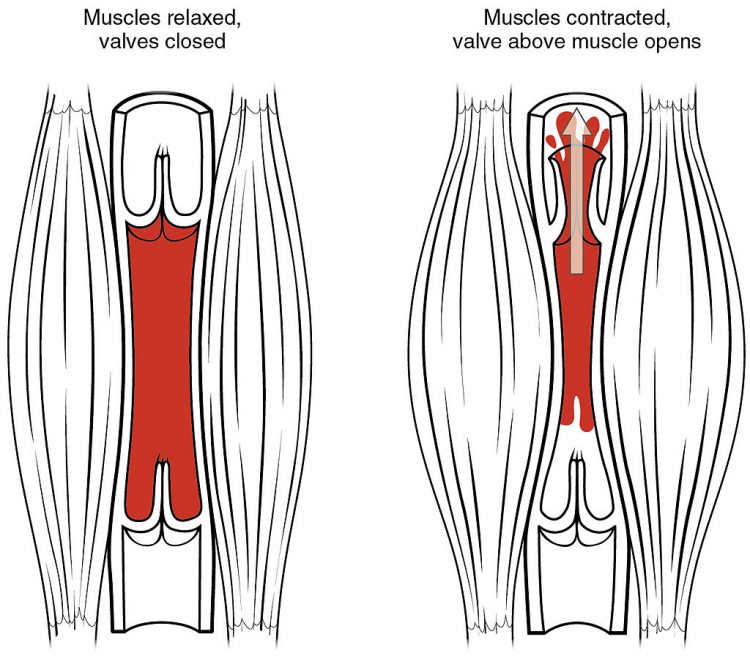 Pro-Nitric Oxide Nutrients Popularly Used in PWO Formulas
Some of the most popular NO supplements include:
L-Arginine
This semi-essential amino acid is almost always included in NO pre-workout formulas. L-arginine is taken up into endothelial cells, where it undergoes a complex biochemical reaction to produce NO. Although research is continually being done to elucidate the ergogenic effects of L-Arginine, results so far have been mixed. More on L-Arginine.5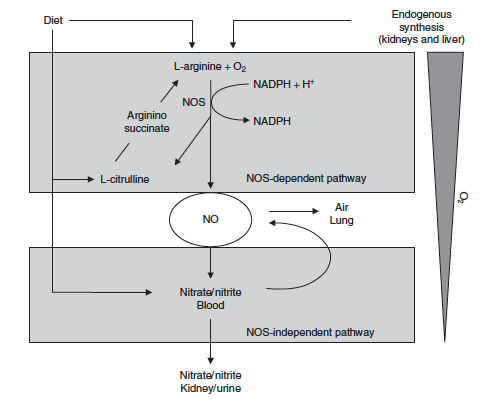 AAKG
AAKG is a combination of L-arginine and the glutaric acid, alpha-ketoglutarate. These nutrients together are purported to improve NO circulation, protein synthesis, and reduce catabolism.6 In addition, some evidence has show that AAKG may also enhance the effect of other performance-enhancing nutrients.7
Citrulline Malate
Historically used to treat muscle weakness, citrulline malate is now a common pre-workout ingredient for its role in NO production. L-citrulline, one of the components of citrulline malate, is both a molecular precursor to L-arginine, as well as a product of the reaction that produces NO. Research on citrulline malate as an ergogenic aid has demonstrated its potential role in improving resistance training performance. More on citrulline malate.
Beta-Alanine
Beta-alanine and histidine are biochemically combined to form carnosine, a dipeptide molecule involved in various muscle endurance-enhancing pathways. Recently, carnosine has been shown to increase the amount of NO produced in certain types of endothelial cells, widening arteries and allowing more blood to flow to muscle groups under exertion. 8 More on Beta-Alanine.
Ginseng
Ginseng, the panacea of Asian medical traditions, is now valued worldwide for its beneficial effects on various wellness parameters. Ginsenosides, the active ingredients in ginseng, have been implicated as having stimulatory on NO production in various circulatory tissues such as the pulmonary artery, blood vessel endothelium, and the corpus cavernosum.910
Quercetin
Although this flavonoid is often reported to increase NO levels in the body, research on quercetin and NO levels have given mixed messages. Although quercetin has been shown to decrease levels of an NO-producing enzyme called inducible nitric oxide synthase (iNOS),11 other studies have demonstrated significant increases in NO levels after treatment with quercetin.12
Ornithine
Ornithine is a precursor to arginine, a known reactant in the NO-producing biochemical pathway. But, when ornithine is ingested by itself, it is diverted into other pathways that do not produce arginine. Fortunately, a salt called OKG (formed from two molecules of ornithine and one molecule of alpha-Ketoglutarate) was developed in the 1960's that relieves this issue. It is believed that when ornithine is supplemented in OKG form, the priority ornithine-pathways are saturated, ornithine is diverted to the liver, and arginine is produced. Thus, more substrate for NO synthesis is available.13
Rhodiola
An herbal remedy in multiple upper-Northern hemisphere cultures, Rhodiola has been traditionally used as a tonic herb, especially physical stress and mental stress. Recently, scientists have found support for these historical claims. It has been found that Rhodiola root extract can increase NO-production by upregulating  the gene that codes for iNOS (see above).1415
N-Acetyl-L-Cysteine
N-Acetyl-L-Cysteine is known for its ability to break up platelet aggregations in the bloodstream. N-acetyl-L-cysteine accomplishes this is by improving the anti-aggregating effects of L-arginine, as well as preventing the breakdown of NO in the blood stream. Thus, N-acetyl-L-cysteine both enhances a major substrate of NO synthesis, and helps the body retain levels of NO in the blood stream.16
Nitric Oxide as a Neurotransmitter
In addition to its signaling function in the circulatory system, nitric oxide is a unique and important neurotransmitter in the central and peripheral nervous system. One of the most significant findings about NO in the brain is that it may play a major role in learning and memory. NO has been localized to the hippocampus, the memory center of the brain. When researchers disrupt NO synthesis in this region, synaptic plasticity does not occur. On the other hand, when researchers inject NO-donating molecules, a higher rate of post synaptic stimulation is achieved. The evidence that has been collected thus far suggests that NO can promote synaptic plasticity by acting as a signal from post-synaptic neurons to pre-synaptic neurons.17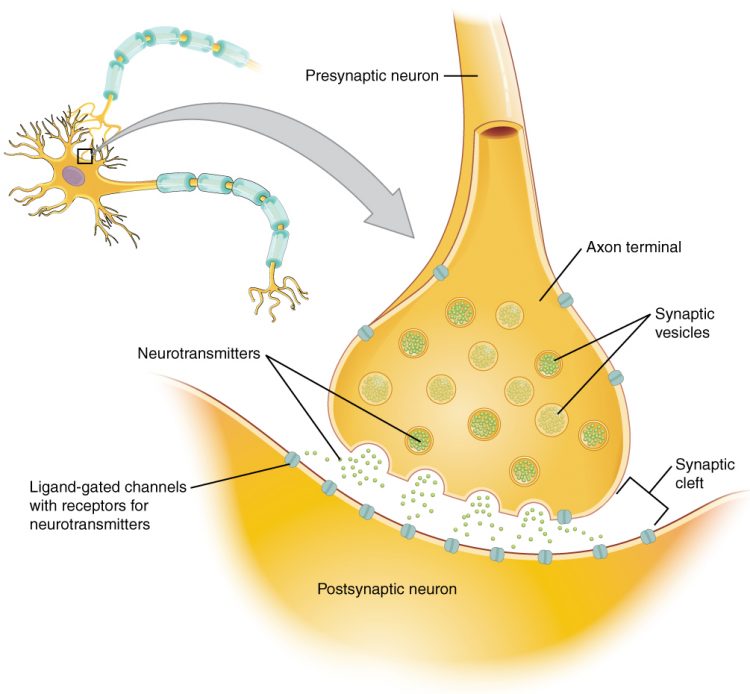 Other Nutrients for Nitric Oxide
Pine Bark Extract
PBE interacts with endothelial cells, inducing the production and release of NO into the blood stream, causing vasodilation and increased blood flow throughout the body. More on Pine Bark Extract.
Resveratrol
This red wine-inhabiting molecule has been long connected with good health. In addition to its purported antioxidant and anticarcinogenic effects, resveratrol has been found to increase NO synthesis by promoting the expression of endothelial nitric oxide synthase (eNOS), a potent NO-producing enzyme.18
Folic Acid 
Folic acid has been shown to increase circulating NO levels by enhancing eNOS activity.19
Horny Goat Weed
Although the results are shaky, some scientific evidence points to icariin, the active ingredient in horny goat weed, as a potential promotor of some types of nitric oxide-synthesizing enzymes.20
Green Tea EGCg
EGCg, a polyphenol abundant in green tea, has been shown to increase NO levels in endothelial cells, possibly through increasing the expression of the eNOS gene.21
Vinpocetine
Some evidence suggests that vinpocetine, a derivative of the periwinkle plant, can increase blood flow by elevating circulating NO levels.22 Vinpocetine is valued as a nootropic for this reason, as it is an effective cerebral circulation-booster, too.
Cayenne
Capsaicin, the active ingredient in cayenne, has a relaxant effect on smooth muscle associated with NO release. It has been proposed that capsaicin triggers the release of NO from nerve endings in the gut wall.23
Research
Animal Research
The relationship between exercise, nitric oxide, and vasodilation has been demonstrated over and over again in rat, dog, and rabbit models. While these studies do not directly supplement the animals with NO, the researchers do introduce enzymes that inhibit NO formation. The results of these studies have one common theme, reducing NO in the bloodstream is associated with tighter arteries and constricted blood flow.242526
Human Research
Since nitric oxide is a gas, it cannot be supplemented directly. Therefore, any additional NO added to the body must come from the nutrients listed above. While research has been done to show that these nutrients can increase NO levels, sufficient data is still lacking that directly ties these NO-donating nutrients to improved exercise performance. For a comprehensive review on some of the most promising NO-nutrients, see this article: The Effect of Nitric-Oxide-Related Supplements on Human Performance.
Supplements in Review Recommendation
Nitric oxide, supplemented via 5-6 g of L-arginine and/or Citrulline malate
The relationship between nitric oxide and blood circulation is unequivocal. Although researchers haven't yet elucidated the exact mechanism by which NO supplements can increase workout performance, we can still rely on the fact that L-arginine and citrulline malate are intricately involved in the biosynthesis pathways that produce NO in endothelial cells.
We recommend taking 5-6 grams of L-arginine or citrulline malate alone or included in a stacked pre-workout formula.†Most studies with results that suggested an increase of NO and/or exercise performance after supplementation with these nutrients used 5-6 g doses per day.
References