Although vitamin C has potential workout benefits, it may be counterproductive for endurance training.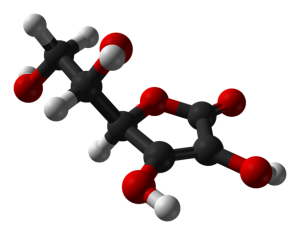 Vitamin C is one of the most well studied and widely consumed supplements in the world. Its use in pre-workout formulas is warranted given these potential benefits:
Antioxidant activity. This may enhance workout recovery, but could potentially impair endurance training.
Reduced exercise difficulty. Early research suggests that vitamin C could make exercise feel easier for obese individuals.
Overview
Vitamin C, also known as ascorbic acid, is arguably the best known vitamin in the world. Vitamin C is found in a large variety of vegetables and fruits, with particularly high concentrations in guavas, oranges, bell peppers, and papayas.
The body needs vitamin C to produce collagen – the structural protein needed for healthy bones, blood vessels, teeth, and other tissues. In addition, vitamin C works as an antioxidant, helping protect cells from damage caused by oxygen reactions. Vitamin C is also frequently used to help with cold infections, although research about this use remains inconclusive.
It is estimated that 2 million sailors perished from
scurvy
– the disease caused by a lack of vitamin C – between the 16th and 19th centuries. Seafarers eventually realized that something in citrus fruits prevented the debilitating condition.
1
Vitamin C may have subtle exercise benefits including post-exercise recovery, protection against respiratory infections following intense endurance exercise, improved mood, and lower exercise difficulty. However, a number of recent studies also suggest that it may simultaneously hinder endurance training.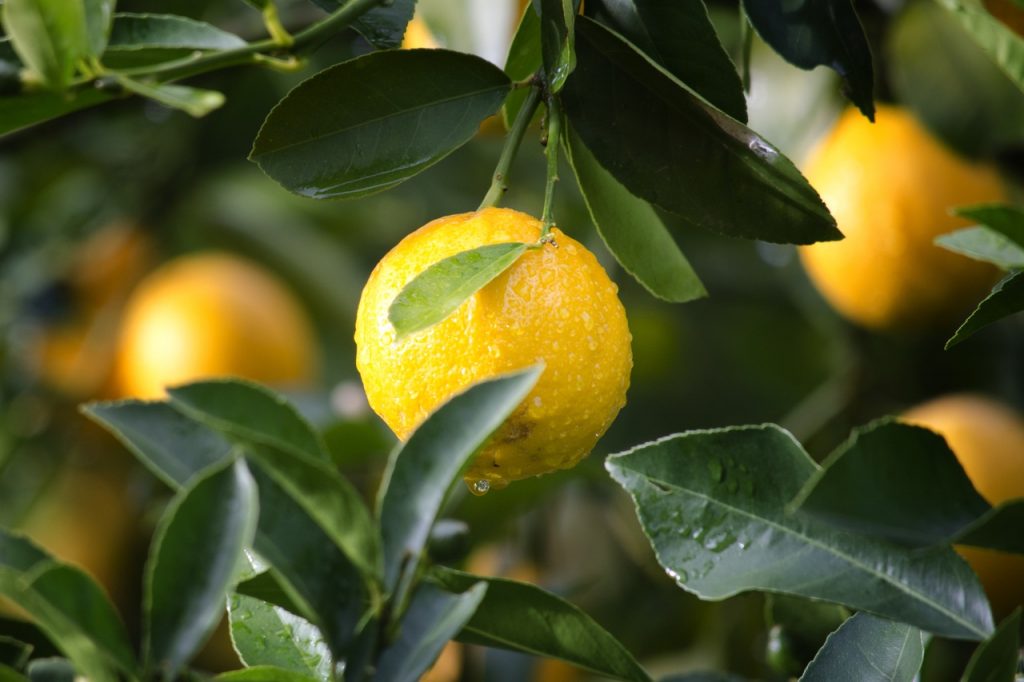 How Vitamin C Might Help PWO Formulas
Antioxidant activity
Reactive oxygen species (ROS) are generated as part of the fundamental reactions that sustain life, but can cause damage to cells if the body is unable to deal with them. Physical activity is known to stimulate ROS production, which in turn has been implicated in the development of soreness, weakness, fatigue, and susceptibility to respiratory infections following strenuous exercise.
Given that vitamin C is a well-recognized antioxidant – a compound that counteracts ROS – it is capable of reducing these negative effects.2
May have potential to influence heart rate and brain health
Vitamin C is also involved in the production of catecholamine hormones which may allow it to positively affect heart rate, while its involvement in neuron function and neurotransmitter synthesis may regulate mental health.3
Vitamin C Pre-Workout Benefits
Tangible benefits of vitamin C's antioxidant activity include reduced soreness and protection against respiratory infection following strenuous exercise. Furthermore, a few trials have found that vitamin C can improve mood in older individuals, hospital patients, and even healthy adults.4
Moreover, one clinical trial of obese individuals proposes that vitamin C could make exercise easier, reducing heart rate, fatigue, and perceived exertion.
An estimated 90% of asthma sufferers also have exercise-induced bronchoconstriction (EIB), which is characterized by shortness of breath, decreased endurance, and coughing during or after exercise. Studies suggest that vitamin C may be able to help with this condition.
5
Vitamin C Pre-Workout Detriments
Ground-breaking research over the past decade has revealed that vitamin C's antioxidant action may also have counter-productive effects. By neutralizing exercise-induced ROS, vitamin C may prevent the body from adapting to aerobic exercise, stunting the improvement of endurance capacity seen with continuous endurance training.6 For example:
Rats given vitamin C over a period of a few weeks improved their maximum running time from 101.2 to only 128 min, compared to 99.2 to 284.3 min for their non-supplemented brethren. Similarly, VO2 max – a measure of the maximum amount of oxygen a person can use – improved by only 10.8% in men given vitamin C, compared to 22% for placebo after 8 weeks of training.
Research
Human Research
Although most trials of vitamin C as a pre-workout aid have been positive, a recent slew of studies highlight that it could in fact reduce endurance capacity.
Vitamin C (1 g) supplementation may be counter-productive for endurance exercise
This landmark double-blind study found that vitamin C may actually be detrimental to endurance training. Fourteen men underwent endurance cycling training for 8 weeks, and 5 of them were randomly chosen to also take vitamin C (1 g) daily. The men also performed a cycling test before and after the 8 weeks.
After 8 weeks, the non-supplemented group improved their VO2 max – a measure of the maximum amount of oxygen a person can use – by 22%, compared to only 10.8% in the vitamin C group. Similar results were replicated in an animal experiment using rats. These findings indicate that vitamin C may prevent the body from adapting to endurance exercise, and thus be detrimental rather than helpful.
The researchers concluded that "vitamin C supplementation decreases training efficiency because it prevents some cellular adaptations to exercise"7
Vitamin C (0.4 g) may have slight benefits for muscle recovery
This study examined the potential of vitamin C as a workout recovery aid. Sixteen men were given placebo or vitamin C (400 mg) treatment daily for 14 days before performing a 90-min intermittent running exercise. The vitamin C group was found to have lower upper-body soreness, and slightly better muscle function after the workout compared to placebo.
The researchers concluded that "vitamin C supplementation offered some modest benefits to certain aspects of muscle soreness"8
Vitamin C (0.6 g) taken before intense endurance exercise may defend against respiratory infection
In this double-blind, placebo-controlled study, 92 endurance runners were randomly assigned to receive placebo or vitamin C (600 mg) treatment daily for 3 weeks before an ultramarathon. Symptoms of upper respiratory tract (URT) infection, such as the common cold, were recorded for 14 days after the race. Fewer runners in the vitamin C group experienced URT (68% placebo vs 33% vitamin C); they also had less severe symptoms and got better faster.
The researchers concluded that "this study provides evidence for a prophylactic effect of vitamin C against the increased incidence of symptoms of URT infections that occur commonly after ultramarathon running races"9
Vitamin C (3 g) may improve feeling of muscle soreness following eccentric exercise
This trial examined whether vitamin C could help reduce muscle soreness and damage following eccentric exercise. Eighteen healthy men were randomly given either placebo or vitamin C (3 g) treatment daily for 2 weeks before and 4 days after performing 70 eccentric elbow extensions. The vitamin C group reported reduced muscle soreness, but still experienced the same muscle function loss as the placebo group.
The researchers concluded that "high dose vitamin C (3 g/d)  for 2 wk prior to and continuing for 4 d after 70 eccentric contractions can attenuate muscle soreness with little influence on loss of range of motion, or maximal isometric force and CK response"10
Vitamin C (0.5 g) appears to reduce exercise difficulty in obese individuals
Twenty obese adults were randomized to placebo or vitamin C (500 mg) daily groups for 4 weeks while following a calorie-restricted diet. The participants also performed a treadmill exercise at week 0 and 4 and had their feeling of fatigue, heart rate, and other parameters recorded. The trial found that at the week 4 exercise test, the vitamin C group had lower heart rate, rating of perceived exertion, and general fatigue score than the placebo group.
The researchers concluded that "vitamin C supplementation decreases feelings of fatigue and perceptions of exertion during moderate exercise in obese individuals"11
High-dose ascorbic acid (3 g) may improve mood
The goal of this double-blind, placebo-controlled study was to see if ascorbic acid (AA) could improve sexual behavior and mood in healthy adults. Eighty-one young healthy adults were randomly assigned to take placebo or sustained-release AA (3 g) daily for 14 days. The AA group not only had an increase in sexual intercourse, but also a decrease in depression score.
The researchers concluded that "The AA group reported greater FSI frequency…The AA but not placebo group also experienced a decrease in Beck Depression scores"12
Dosage for Pre-Workout
Successful studies have used doses ranging from 0.4 to 3 g
Pre-workout formulas provide 0.25 to 0.5 g of vitamin C
Standalone vitamin C supplements supply doses of anywhere from 0.12 to 1 g
The National Institutes of Health recommend that adults take no more than 2 g daily
Side Effects
Vitamin C is not known for having any significant side effects. However, taking daily doses of more than 2 g may lead to diarrhea, nausea, and other minor reactions.
Available Forms
Vitamin C is most commonly sold as ascorbic acid in tablets and capsules, but may also come in powder form. It is frequently added to pre-workout formulas and multivitamin supplements.
Supplements in Review Recommendation
Vitamin C, 1 g  ascorbic acid.
Vitamin C may have subtle benefits, but the possibility of blunting endurance capacity makes it difficult to recommend. While possibly boosting recovery, mood, and even reducing exercise difficulty are all great benefits, antioxidants like vitamin C may also hinder the body's ability to improve its endurance capacity. If your workout has a significant aerobic component, it may be best to avoid vitamin C supplements.
Still, 1 g of ascorbic acid is a perfectly safe dose. Vitamin C is one of the most popular supplements on the market, and depending on your particular workout needs, the benefits might outweigh the downsides.
References