Animal Research
e: 18pt;">
Yohimbine is sometimes used as a fat-burning & adrenaline support agent in Pre-Workout stacks.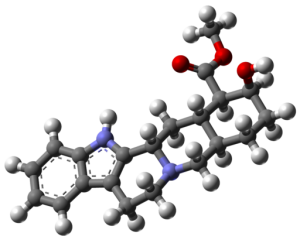 Although it is best known as an herbal libido-booster, this African tree bark compound is also used in some pre-workout supplements. While yohimbine has not been shown to boost physical performance, it may support training efforts by:
Promoting "fight or flight" neurotransmitters epinephrine & norepinephrine. This activity may complement athletic workouts by accelerating fat breakdown, increasing the body's heat production, and enhancing intensity & alertness.
Over
Overview

mbe, also known by its scientific name Pausinystalia johimbe, is an evergreen tree species native to central and western Africa. Yohimbe bark contains the active ingredient yohimbine, and is traditionally used as a libido-booster in African folk health practices.1

Yohimbe does not appear to have any ergogenic benefits on its own. Despite this, it is seen in many pre-workout formulas as a complementary nutrient. Here are some reasons why.
How
How Yohimbine Might Help PWO Formulas

a-2 adrenoceptors are proteins found in fat cells that bind together with various hormones. Most notably, these receptors are known to slow down lipolysis (the breakdown of fatty acids) when bound to the hormones epinephrine and norepinephrine.

This is where yohimbine comes in – as an alpha-2 antagonist, it blocks alpha-2 adrenoceptors from binding to these hormones. In doing so, yohimbine frees up more epinephrine (adrenaline) and norepinephrine (noradrenaline) to bind to beta adrenoceptors.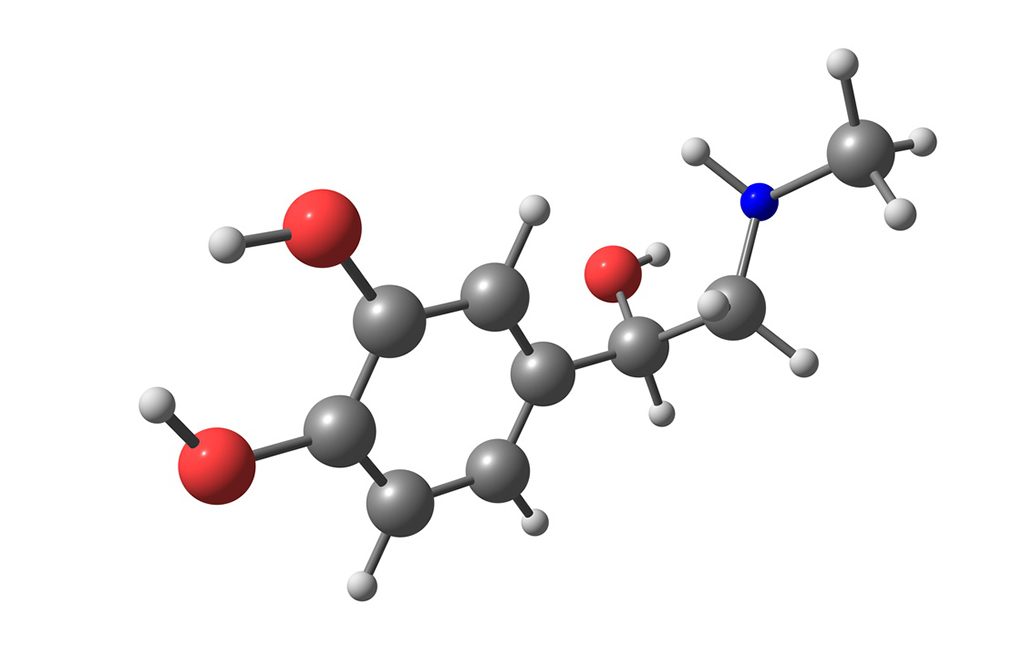 In theory, yohimbine's influence on "fight or flight" neurotransmitters seems to have the potential to help with physical training (and some of its desired results) by:
Accele
Accelerating Fat Loss

porting higher levels of epinephrine & norepinephrine, yohimbine may help to speed up lipolysis: The "burning" of fat.2 Moreover, several studies also suggest this activity can stimulate the sympathetic nervous system (SNS) to increase thermogenesis – the body's production of heat.3

Fat cells in "stubborn" areas, such as the hips, have a higher ratio of alpha to beta receptors. This may explain why these areas hold on to fat for longer and are typically the last to go, and why yohimbine is believed to potentially offer targeted weight management support.4
Adrenaline ̶
Adrenaline "Sensory" Effects

, yohimbe's epinephrine & adrenaline support could help intensify physical strength & performance, enabling extra reps during training sessions. More elusive are the potential mindstate effects of increased adrenaline, which seem to fall under the catchall "sensory" benefits now touted by some pre-workout supplements.

In short, adrenaline release may affect perception in many ways that vary from individual. These adrenaline sensations may manifest as increased alertness, energy, stimulation and euphoria, all of which could assist athletes as they power through intense workouts. On the flip side, increased adrenaline also contributes to some negative side effects associated with yohimbine, including elevated blood pressure, anxiety, or even feelings of panic.

It is important to reiterate that yohimbine has zero evidence as a physical performance enhancer

— which is the traditional role of nutrients in Pre-Workout formulas. The only evidence-based workout benefit of yohimbe appears to be 

increased fat loss

. In particular, yohimbine may be a useful aid for top-level athletes who already have low body fat, and are seeking to get "shredded" to reveal muscular definition. Any "sensory" benefits are anecdotal at best, but may still help to explain yohimbine's presence in pre-workout supplements.
Yohimbe's Repu
Yohimbe's Reputation

legendary libido booster. Modern therapies use its active yohimbine to help with a variety of sex-related issues, ranging from potency problems to sexual side-effects of SSRI antidepressants. Yohimbine's support for sexual health is supported by numerous studies. Far less evidence-based are early claims that proposed Yohimbe may boost testosterone levels and promote muscle growth.
Regardless of evidence, yohimbe's popular associations with male virility, peak sexual performance, testosterone and muscle mass may further explain why some supplement formulators include it in their pre-workout products that are primarily taken by younger men who are interested in enhancing their masculinity.
Did you know?
 Yohimbe has a long association with the bodybuilding community, which has led to some highly questionable yohimbe supplement marketing claims. At the height of yohimbe's popularity in the 1990s, some advertisers even claimed that Yohimbe bark contains
methyltestosterone
– a synthetic steroid not present in nature.
5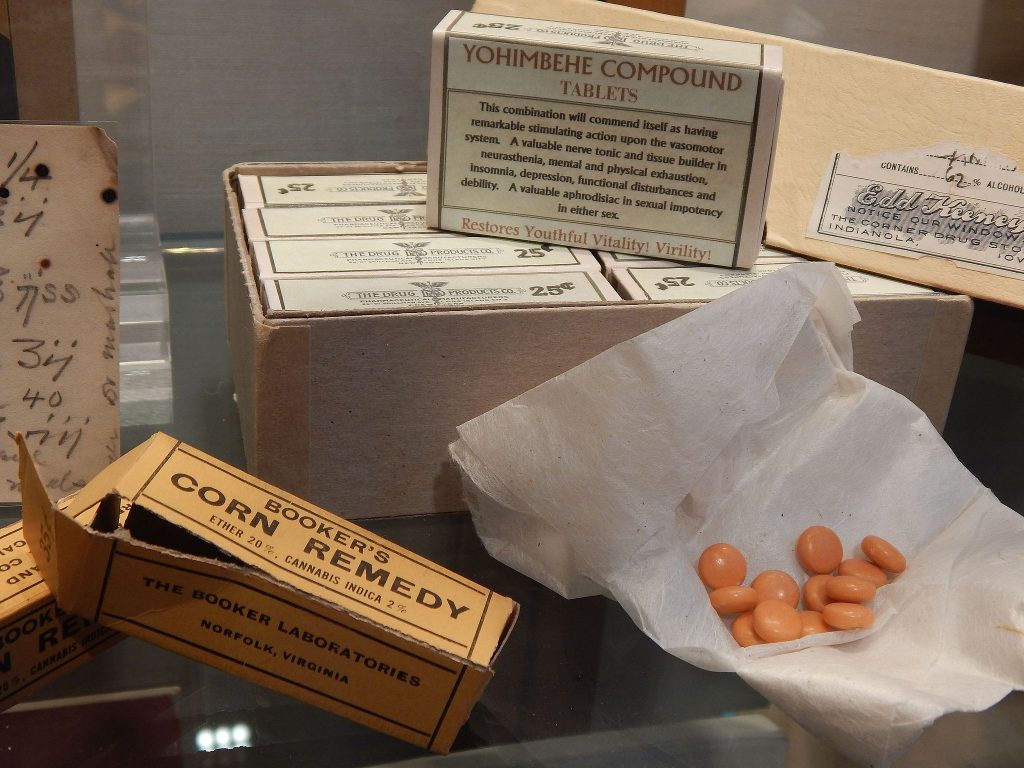 Research
Animal Resea
Research

l studies of yohimbine suggest that it is capable of promoting weight loss, but also highlight the possibility of unwanted side effects. Specific findings indicate that yohimbine:
Increases thermogenesis and stimulates the breakdown of fat in dogs, while also raising heart rate and blood pressure6
Promotes fat loss and reduces calorie and water intake in obese rats7
Human Research
Human r
Human Research
the context of exercise performance is scarce and shows mixed results.
Yohimbine (20 mg) may boost fat loss in athletes, but does not improve performance
The main goal of this study was to examine whether yohimbine is capable of improving exercise performance and body composition in athletes. Twenty professional soccer players were randomly assigned to take either placebo or yohibmine tablets (20 mg) daily for 21 days, while also undertaking a strength and conditioning training program. The yohimbine group experienced a decrease in body fat from 9.3% to 7.1%, but the trial did not find any effect of yohimbine on muscle mass or performance.
The researchers concluded that "supplementation with yohimbine combined with resistance training does not significantly alter the body mass, muscle mass, or performance indicators in professional soccer players. Yet, yohimbine supplementation appears to be suitable as a fat loss strategy in athletes"8
Dosage for Pre-Workout
Dosage for Pre-Workout

n clinical research on yohimbine for physical performance to suggest a specific dosage for that application
Successful studies of yohimbine as a fat loss agent used a daily dose of 20 mg, broken up into 2 to 4 smaller doses to reduce likelihood of side effects
Most yohimbine supplements come in doses of 2.5 mg
Side Effects
The most co
Side Effects
yohimbine are elevated heart rate and blood pressure, rapid or irregular heartbeat, irritability, sinus pain, excitation, tremors and sleep problems. Taking large doses or continuing to take yohimbine over a long period of time can lead to more serious complications.
Available Forms of Yohimbe
<
Available Forms of Yohimbe
n a number of forms:
Yohimbine HCl: The most popular form, which supplies only yohimbe's active ingredient in capsules.
Plain Yohimbe Bark: The simplest form of yohimbe available, typically ground-up or powdered bark.
Yohimbe Liquid Extract: 1:1 yohimbe bark extracts offering roughly 1,000 mg of per serving. Some also come in concentrated forms, such as 4:1.
Standardized Yohimbe Extract:  Yohimbe bark supplements standardized to provide a certain amount of yohimbine, such as 2 to 3 percent.
"Complexed" Yohimbe: Some supplements, such as a pre-workout blend, combine yohimbine with other ingredients.
Supplements in Review RecommSupplements in Review Recommendation>Yohimbe as Yohimbine HCl, 2.5 mg

In Pre-Workout formulas, yohimbine may have some stimulating, fat-burning effects — but don't expect any improvements to your physical performance. There are safer and more effective ingredients for boosting athletic intensity.

Yohimbine HCl 2.5 mg is a relatively low dose. If you really want to test out yohimbine for yourself, 2.5 mg is a far cry from the 20 mg or higher used in research studies. It seems a good conservative starting point dosage to gauge your tolerability to yohimbine. Higher dosages are more likely to trigger yohimbe side effects.
References