One of today's most popular PWO ingredients, Citrulline Malate is prized for boosting both power & pumps.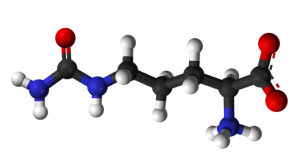 Citrulline malate is a formulation of the amino acid citrulline that has gained rapid popularity as a pre-workout supplement. It is believed to improve workout performance through three main bio-activities:
Enhanced removal of ammonia. Accumulation of ammonia is believed to contribute to muscle fatigue during high-intensity exercise.
Increased energy production. CM helps the body replenish ATP, the body's main energy source, during intense physical activity.
Boosting nitric oxide production. NO enhances blood flow to muscles, improving their recovery and function.
Overview
Citrulline malate, also known as l-citrulline dl-malate, was originally used to help with muscle weakness, but has recently has been marketed as an ergogenic supplement for healthy adults. Its main ingredient—the amino acid citrulline —is best known for playing a role in the urea cycle used to remove toxic ammonia from the body.
Malate, on the other hand, is an acidic compound involved in the Krebs cycle – the set of chemical reactions used by organisms to produce energy. Combining citrulline with malate is believed to create a synergetic action at the muscle cellular level, leading to enhanced performance during and after intense exercise. Citrulline malate has grown particularly popular amongst bodybuilders, and is being touted as the next big breakthrough supplement to join the ranks of creatine and beta-alanine.
The current stance of the medical research community on citrulline malate is positive but skeptical. Although it's been found to boost anaerobic performance and recovery in most studies, there is simply too little research to date.
Citrulline's name comes from the Latin term for watermelon — citrullis — from which it was first isolated in 1930. Watermelon is one of the best dietary sources of citrulline, with 710 ml of watermelon juice estimated to contain about 1 gram of the amino acid.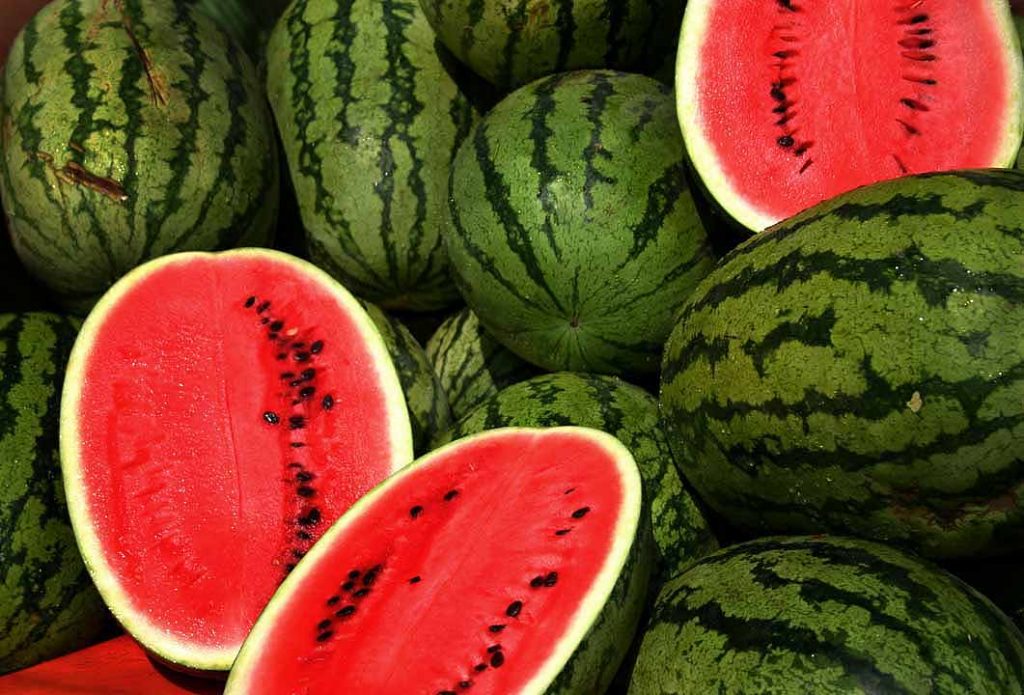 How Citrulline Malate Might Help PWO Formulas
Enhanced ammonia removal
Citrulline's role in the urea cycle is currently its best-supported mechanism of action. This cycle—present in all mammals—serves to remove ammonia, a major toxic waste product of the body's metabolic processes. High-intensity exercise such as weight training causes ammonia to rapidly accumulate in the blood and muscle tissues.
Researchers believe that supplementing citrulline accelerates the urea cycle, allowing the body to clear ammonia faster.1
Augmented nitric oxide production
Through its conversion to arginine, citrulline has also been associated with improved nitric oxide (NO) levels, which is believed to increase muscle blood flow. In turn, this effect may aid exercise performance by improving nutrient delivery and waste removal in muscle, as well as boosting protein synthesis and muscle fiber repair after exercise.
Improved ATP production
Malate, on the other hand, is believed to augment production of adenosine triphosphate (ATP)—the body's main energy molecule—during high-intensity exercise.  It does so by reducing the accumulation of lactic acid and boosting the synthesis of pyruvate.2
Potential creatine support
In addition to the more established mechanisms of action, researchers also theorize that CM may support creatine –  arguably the best ergogenic compound known to man – via two potential activities:
Boosting creatine synthesis, since diets supplemented with arginine – the compound CM turns into when ingested – have been reported to increase muscle creatine concentrations by 1-2% in tested animals3
Improving phosphocreatine (PCr) regeneration; PCr is the primary form of creatine used by muscles during intense exercise, and its improved its regeneration means faster recovery between sets
Citrulline Malate's Benefits & Uses
Citrulline malate's biological activities have a number of potential benefits: delayed onset of muscle fatigue and improved recovery during high-intensity exercise, reduced post-exercise muscle soreness, and an overall enhancement of muscle function thanks to improved blood flow.
The most common finding is that people who take CM are able to squeeze out more resistance training repetitions in their later sets, and run faster and longer during high-intensity running. The only caveat is is that these benefits appear to be restricted to anaerobic exercise, with no reported improvements for endurance-based activity.
Although most studies of citrulline and citrulline malate have been positive, two studies yielded no benefits for exercise performance, and another showed a negative effect, causing participants to fatigue seven seconds earlier during an endurance running test.
4
5
In addition to the lack of data on long-term safety, this had made medical researchers skeptical of recommending citrulline until more trials are performed.
6
Research
Animal Research
Animal trials of citrulline malate show it to be effective at improving exercise performance in healthy rats, as well as those suffering from muscle weakness. Specific findings indicate that citrulline malate supplementation in rats may:
Enhance muscle force production, leading to improved physical performance 7
Improve clearance of ammonia, delaying the onset of muscle fatigue 8
Human Research
The large majority of studies done on citrulline and citrulline malate supplementation in humans show promising results of its ergogenic benefits, particularly for resistance training.
Citrulline malate 8 g may increase resistance training volume
This randomized, counterbalanced, double-blind study investigated the effect of citrulline malate (CM) on resistance training. Fourteen men with previous resistance training were assigned to ingest placebo or CM (8 g) 1 hour before a workout consisting of three sets of push-ups, chin-ups, and reverse chin-ups to failure. They repeated this protocol a week later after switching treatments. CM increased reps performed for each exercise (chin-ups: PL = 28.4 vs CM = 32.2; reverse chin-ups: PL = 26.6 vs CM = 32.1; push-ups: PL = 89.1 vs CM = 97.7).
The researchers concluded that "our data suggest that citrulline-malate increases work performed during upper body resistance exercise. Thus, our data suggest that citrulline-malate ingestion before resistance exercise might help increase the training volume of resistance-trained college-age males"11
Citrulline malate 8 g may boost resistance training performance in well-trained athletes
In a randomized, counterbalanced, double-blind study, 12 men with advanced resistance training experience were assigned to placebo or citrulline malate (8 g) groups and performed lower-body resistance exercise consisting of 5 sets to failure of the leg press, hack squat, and leg extension. The citrulline group performed more repetitions of all exercises, resulting in an overall improvement of about 9% over placebo.
The researchers concluded that "our results suggest that citrulline malate supplementation may be beneficial in improving exercise performance during lower-body multiple-bout resistance exercise in advanced resistance-trained men"12
Citrulline malate 8 g may delay muscle fatigue during resistance training and improve post-exercise muscle soreness
In this randomized, double-blind, crossover study, 41 men ingested either CM (8 g) or placebo 1 hour before performing 8 sets of barbell bench presses to failure, set at 80% of their 1 repetition maximum. A week after, the treatments were switched.
The men had notable improvements in the number of reps they could do from the 3rd set and on. In the 8th set, for example, placebo treatment showed an average of 3.59 reps vs 5.49 for CM. Furthermore, the self-reported muscle soreness 24 and 48 hours after the workout was 40% lower for the CM group. In addition, 15% of the participants reported stomach discomfort after ingesting CM.
The researchers concluded that "the use of CM might be useful to increase athletic performance in high-intensity anaerobic exercises with short rest times and to relieve postexercise muscle soreness"13
Citrulline 2.4 g for 8 days may improve high-intensity cycling performance in well-trained men
This randomized, double-blind, crossover study examined the effect of citrulline supplementation on cycling performance. Twenty-two well-trained male cyclists took 2.4 g /day of citrulline or placebo for 7 days, and 1 hour before a 4km cycling time trial race on day 8. Taking citrulline resulted in a 1.5% faster race time, and reduced the athletes' feeling of fatigue.
The researchers concluded that "Oral L-citrulline supplementation enhances cycling time trial performance by improving PO / VO2 through up-regulation of plasma NO availability"14
Citrulline 6 g for 1 week may be effective for improving high-intensity exercise performance, unlike arginine
This study compared the effectiveness of citrulline and arginine supplementation on exercise performance. Ten men were assigned to receive placebo, arginine (6 g), or citrulline (6g) daily for one week. All men performed moderate and high-intensity cycling tests on days 6 and 7, and later repeated the experiment two more times with the other treatments. While arginine had no effect during the high-intensity component, citrulline improved time-to-exhaustion by 12 % and increased total work done by 7%.
The researchers concluded that "chronic supplementation with Cit might represent a practical, dietary intervention to reduce blood pressure and enhance oxidative metabolism and exercise performance in young healthy adults"'15
Single dose of 6 g citrulline appears to be ineffective for improving resistance and endurance exercise performance
This randomized, double-blind study examined the ergogenic potential of citrulline for both aerobic and anaerobic exercise. Eleven men and 11 women were assigned to placebo, 6 g citrulline, or 710 ml watermelon juice (~1 g citrulline) groups, taken 1 or 2 hours before exercise.
They then performed 5 sets of chest press at 80% of one-rep maximum to fatigue, and later on, a graded treadmill test to fatigue. The protocol was repeated two more times a week later, with groups crossing over to ensure that all participants tested each treatment. There were no significant differences in exercise performance or physiological characteristics between the three treatments.
The researchers concluded that "L-Citrulline supplementation was ineffective in improving exercise performance in the present study; however, to rule out l-citrulline as an ergogenic aid may be premature. Very few studies have examined citrulline and exercise performance and the effect of various doses are yet to be examined"16
Dosage for Pre-Workout
Successful research studies typically use 6-8 g doses of citrulline/citrulline malate
Single-ingredient CM supplements come in doses of 0.5 – 3 g
Pre-workout formulas supply anywhere from 0.2 – 4 g of citrulline or CM
Human trials administer CM 1-2 hours before a workout, or daily for several weeks
Citrulline is closely related to two other amino acids involved in the urea cycle – ornithine and arginine. While all three  have been examined as potential pre-workout supplements, only citrulline has shown real potential. Interestingly enough, supplemented citrulline converts to arginine when ingested. In fact, citrulline has overtaken arginine as an ergogenic supplement in recent years because it raises arginine levels much more effectively.
17
Side Effects
Citrulline malate appears to be relatively safe, with only one study reporting that 15% of participants had stomach discomfort after taking a single 8 gram dose.
Available Forms of Citrulline Malate
CM is popular as a standalone supplement, and as an ingredient in pre-workout formulas:
Single-ingredient Citrulline Malate. These supplements offer l-citrulline-dl-malate powder with a 1:1 ratio of citrulline to malate. In some cases, the citrulline to malate ratio may be 2:1, although such products do not claim any advantage over the 1:1 ratio.
Pre-Workout formula Citrulline. Citrulline doses in pre-workout products can vary wildly from as low as 0.2 g to as high as 4 g, and can also come in pure citrulline form without the malate.
Supplements in Review Recommendation
Citrulline Malate, 3 g pre-workout, 2:1 Powder.



If your workout is high-intensity, then citrulline malate could be a good addition. Although research is still in its early stages, most trials report that CM is capable of improving high-intensity exercise performance and recovery during and after your workout. These bonuses have quickly made CM a staple ingredient in pre-workout formulas and stacks.
3 g is a high enough dose to see if you benefit. Multi-ingredient products may not offer a big enough dose to see a difference, and it would be difficult to isolate the effects of CM alone.
References