Rauwolscine may help to boost mood and optimize fat burning when used in pre-workout stacks.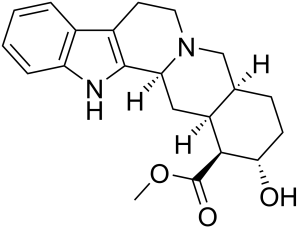 Rauwolscine, similar to its stereoisomer, yohimbine, is most commonly used as an amped-up fat burner. Recent developments are showing it has some potential as a pre-workout as well, especially when combined in bodybuilding stacks. It may work by:
Blocking alpha-adrenergic receptors. Via alpha blocking, rauwolscine inhibits fat burning while increasing overall adrenaline levels.
Enhancing mood. The compound appears to be an effective activator of serotonin receptors.
Overview
As the structural sister of yohimbine, rauwolscine, also known as alpha-yohimbine, can be found in a similar collection of sources. It is frequently drawn from the roots of plants classified under the Rauvolfia genus: Evergreen trees and shrubs primarily located in the tropical regions of Africa and Asia that include Rauvolfia vomitoria, Rauvolfia canescens, and Rauvolfia serpentia.
Rauwolscine, along with other distinct derivatives from its parent plant, has traditionally been considered a means of stimulating the central nervous system, anesthetizing, and triggering sexual desire, both in conventional medicine and traditional folk health practices.1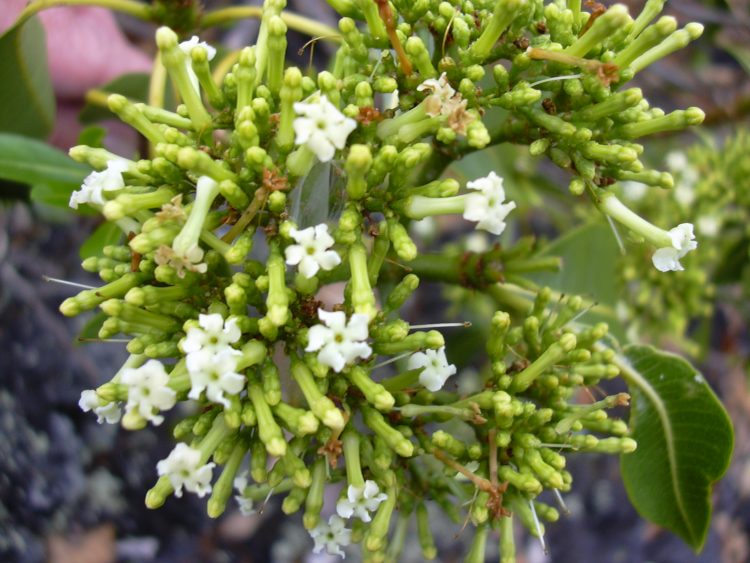 In workout and nutrition circles, rauwolscine has principally been taken as an intense pre-workout fat burner, although there are growing indications of its potential to boost energy metabolism and promote adrenaline-related hormones.
Alpha Yohimbine vs. Yohimbine
Rauwolscine is a stereoisomer of another herbal compound found in Pre-Workouts: Yohimbine (sourced from yohimbe bark).
These two compounds have homologous molecular formulas and constitution but differ slightly in their 3-D orientation, which results in faintly divergent behavior when used as supplements.
Regardless, the similarity is so close that Rauwolscine is sometimes referred to as Alpha Yohimbine. But which one is better?
Rauwolscine generally seems to exhibit more powerful effects than yohimbine, and is thus offered at lower doses.2
Consumer reviews suggest rauwolscine appears better tolerated than yohimbine, which has been linked to anxiety, racing heartbeat and other side effects
How Rauwolscine Might Help Pre-Workout Formulas

Rauwolscine has two notable mechanisms through which it may be able to impact pre-workout supplements:
Alpha blocking. Rauwolscine's first-line mechanism is as an alpha-adrenergic receptor antagonist.3 This bioactivity helps with blood pressure, and may have pre-workout benefits related to enhanced circulation and better pumps.
Activating serotonin. The compound elevates serotonin levels by activating 5-HT1a/b receptors – a bioactivity that may directly promote a bright mood and indirectly help fat-burning by helping to promote appetite satisfaction.4
Maximizing pre-workout fat burning
The breakdown of fat cells is restricted by a number of processes, including the activation of alpha-adrenergic receptors by epinephrine and norepinephrine. Rauwolscine acts to oppose such activity by blocking alpha-adrenergic receptors and enabling fat burning to continue functioning seamlessly.5
As an antagonist, rauwolscine does not directly activate fat burning, but rather allows the operation to carry on unreservedly, which suggests increases in weight loss concurrent with the upkeep of body muscle and definition. In other words, for bodybuilding applications rauwolscine may help with "shredding" efforts.
Surging adrenaline
Rauwolscine's alpha blocking activity leaves excess quantities of epinephrine and norepinephrine readily available for use, for a stimulant effect.6 Following this reasoning, rauwolscine is suspected to amplify performance as a potential adrenaline booster.
Holding more available adrenaline in the system may likely enhance muscle strength and net performance due to the importance of related hormones in workout regimens. Moreover, muscles might be able to get started the slightest bit sooner and sustain workout duration for longer stretches of time.
Enhancing mood
Through activating 5-HT1a/b receptors, rauwolscine is capable of inducing serotonin-like effects throughout the body.7 Serotonin is largely renowned for being a formidable mood booster. Sustaining a positive disposition may be an idyllic state of being for people engaged in exercises. It can thus possibly account for more motivated and enjoyable workouts. Accompanying effects of increasing serotonin levels include padding pain sensitivity and regulating blood pressure, which may additionally benefit workout sessions.8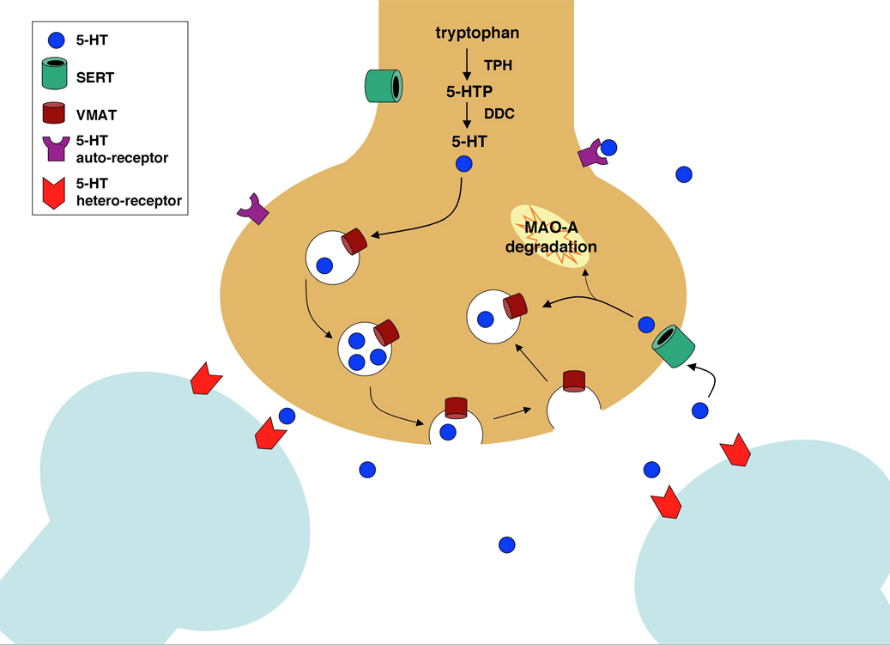 Rauwolscine's Reputation
The most routine use of rauwolscine in nutrition, as previously explored, has been as a means of dropping excess pounds both by increasing satiety and sustaining fat burning during workouts — explaining its popularity in pre workout supplements.
Rauwolscine also appears to play a minor role in the cardiac system in cases of external stimulation that highlight its probable usefulness as a pre-workout.
Impact blood pressure and heart rate. More so than yohimbine, rauwolscine was shown to decrease blood pressure and heart rate in anesthetized rats and furthermore increase heart rate during activity, which indicate its use to amplify both the calming of the heart during rest and its necessary excitation for workouts.9
Reduce cardiac stress. Doses of rauwolscine reduced the amount of tachycardia caused by electrical stimulation. In other words, rauwolscine has the potential to limit cardiac stress during intense workouts.10
The root extract has the additional prospect of potentially acting a reflex enhancer, which is ideal for athletes seeking performance precision; as a power and intensity enhancer in bodybuilding; and as a focus sharpener, although it is not considered a nootropic nutrient and evidence for any brain-boosting effects are scarce. Rauwolscine also has the reputation as being a better-tolerated pre workout supplement substitute for the fat-burning stimulant nutrient yohimbine.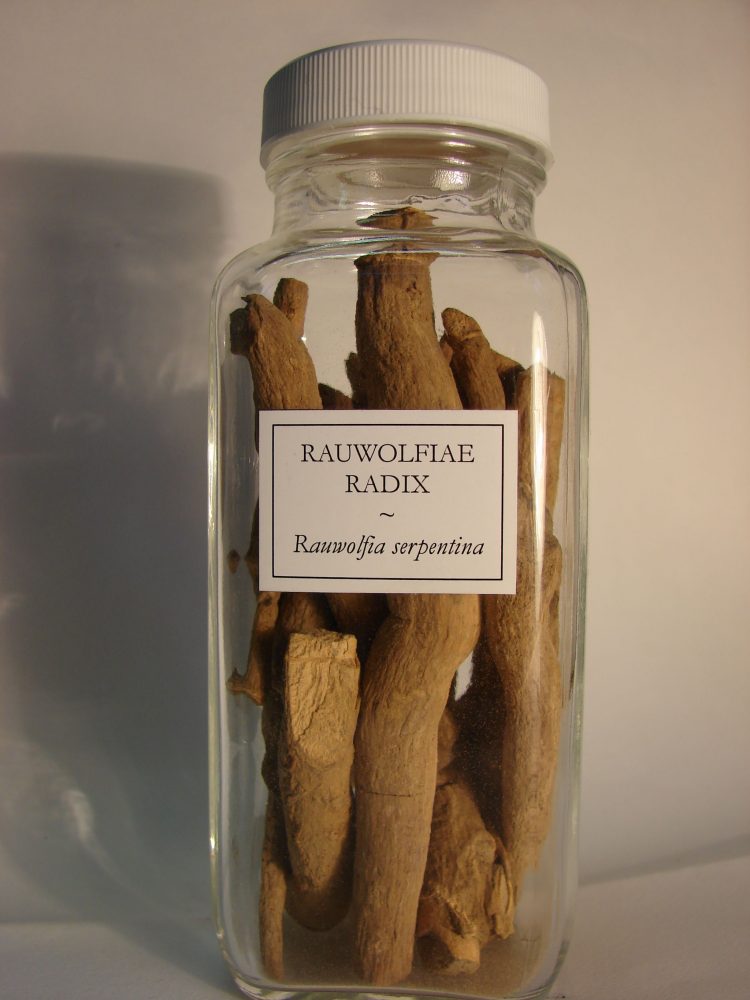 Rauwolfia root. By Maša Sinreih in Valentina Vivod (Own work) [CC BY-SA 3.0 or GFDL], via Wikimedia Commons
Research
Animal Research
Research indicates that rauwolscine has some promise as a pre-workout supplement mostly for its ability to burn fat as well as potential to reduce cardiac stress and increase reflexes. For the most part, however, it appears that medical backing for the use of rauwolscine as a pre-workout is limited at best, especially considering the lack of relevant clinical trials.
Rauwolscine (10 – 3000 nmol) may block reductions in cardiac output and augment blood supply in hypovolemic rabbits. 
After inducing a hypovolemic state in rabbits, rauwolscine, along with an assortment of alpha-adrenergic ligands was given at a range of 10 nmol – 3000 nmol to both conscious and unconscious rabbits in this study. Administration of rauwolscine was found to prevent Phase II hypovolemia, which is the drop of cardiac output to 60% of base level.
The researchers concluded that "activation of 5-HT1A receptors in the brainstem can prevent Phase II of the response to acute central hypovolaemia in conscious rabbits."11
Rauwolscine (10 μg/kg) may inhibit the sedation-associated hypotension in cats and reflex diminution in mice
In this study, rauwolscine was given at 10 μg/kg of body weight in order to determine its effect on mice who were subsequently given the sedative, clonidine. Rauwolscine doses were discovered to prevent the drop in blood pressure in cats and loss of reflex in mice.
The researchers concluded that "loss of the righting reflex in mice by clonidine (0.3 mg/kg, i.p.) was inhibited by previous treatment with yohimbine and rauwolscine," and that they "antagonized the central hypotensive response to clonidine."12
Rauwolscine (0.5 – 10 mg/kg) may increase satiety in mice 
In this study, rauwolscine was given to both lean and obese mice at various doses within the 0.5 – 10 mg/kg range. Results indicated that rauwolscine was efficient at increasing satiety in mice, with particularly pronounced effects in obese mice.
The researchers concluded that "rauwolscine can reduce food intake in mice," and that the "ob/ob mutant may be more sensitive to this effect than its lean littermate."13
Rauwolscine appears to have MAO inhibitory effects. 
If you already take monoamine oxidase inhibitor (MAOI) drugs, be sure to discuss rauwolscine with your doctor before supplementing. When taken with other norepinephrine inhibitors or serotonin releasers, rauwolscine may carry greater risk for side effects and adverse events.
14
Dosage for Pre-Workout
Rauwolscine may be taken in supplements as:
A standalone supplement, typically offered in dosages of 1 mg – 3 mg capsule
As part of a larger pre workout stack supplement
Available forms: Pure HC,  extract, or standardized raw herb (ex., Rauwolfia vomitoria (Root Bark) (Std. for 90% Rauwolscine)
As a pre workout, Rauwolscine should be taken roughly one hour before starting your training, and never with food.
Supplements in Review Says
Rauwolscine may help to keep the fat-burning furnace "on," but other pre-workout benefits are questionable. As of now, more evidence needs to be collected to confirm rauwolscine as more than just a weight-dropping pre-workout supplement. The benefit to using rauwolscine is that it is much more potent than similar compounds, like yohimbine, and so can be taken at smaller doses for identical results.
Rauwolscine is best taken in pre-workout stack capsules.  On its own, rauwolscine has been proven to do little more than boost the amount of fat burned during workouts when taken as 1 mg tablets. Combining it with other supplements in a pre-workout stack, however, is a viable tactic for maximizing overall performance.
References