Agmatine sulfate has a number of potential wellness benefits, but its use as a pre-workout aid lacks research evidence.


Agmatine sulfate is a naturally-occurring compound that has recently gained popularity in bodybuilding pre-workout formulas. It has been suggested to have several exercise benefits through its potential roles in:
Nitric oxide production. Agmatine's support of NO increases blood flow, possibly improving muscle function and recovery.
Brain function. Agmatine acts as a neurotransmitter and neuromodulator and may alleviate stress, anxiety, depression, and pain.
Overview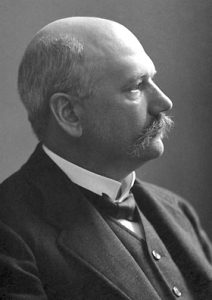 Agmatine sulfate is a salt form of agmatine, a compound derived from the amino acid arginine when its carboxyl acid group is removed. Agmatine was discovered in 1910 by Nobel Prize winner Albrecht Kossel. However, it has not seen much research until recently, because researchers originally thought it could not be made in the human body. As it turns out, agmatine is found throughout many different tissues and organs. In addition, small quantities of agmatine are present in food derived from plants, fish, and animals.
Agmatine has a wide range of effects, which explains why its possible benefits are still not fully understood. Researchers have even give it the name "magic shotgun" because of its ability to act on a variety of tissues and molecules, potentially helping with a number of complex disorders such as diabetes, depression, and chronic pain.
Supplement companies market agmatine sulfate as a bodybuilding supplement used to enhance performance, recovery, and mood.  However, there is currently no research evidence to support these claims.
The most frequently-advertised benefit of agmatine is increased "muscle pump" – the tight and swollen feeling in muscle during and after high-intensity resistance training that results from increased blood flow.
How Agmatine Sulfate Might Help PWO Formulas
Nitric oxide production
Nitric Oxide (NO) is a compound known primarily for its vasolidator (blood vessel-widening) properties. NO production is controlled by three enzymes – nNOS, iNOS, and eNOS. Out of these three, eNOS – short for endothelial nitric oxide synthase – is the only enzyme that stimulates NO production in the cells that line the inside of blood vessels. Research suggests that agmatine inhibits the action of nNOS and iNOS while simultaneously stimulating eNOS, resulting in improved blood flow.12
Neurotransmition & Neuromodulation
In the brain, agmatine appears to act as a neurotransmitter or co-neurotransmitter – a compound that modifies the action of other neurotransmitters. In addition, it is also believed to function as a neuromodulator – a substance that affects multiple brain cells rather than sending a signal to a particular neuron. In these roles, agmatine appears to interact with several neuronal receptors, resulting in effects that include reduced mental stress and sensation of pain.3
Agmatine Sulfate Reputation & Potential Uses
As a dietary supplement, agmatine sulfate is primarily known for being a nitric oxide booster. NO boosters are popular with bodybuilders because they enhance blood flow to muscles, possibly resulting in improved delivery of nutrients and removal of wastes during exercise, and increased muscle protein synthesis during and after your workout.
In  turn, these effects may improve exercise performance and recovery. In addition, NO boosters are advertised as a way to increase the muscle pump feeling that can serve as a motivational boost during exercise.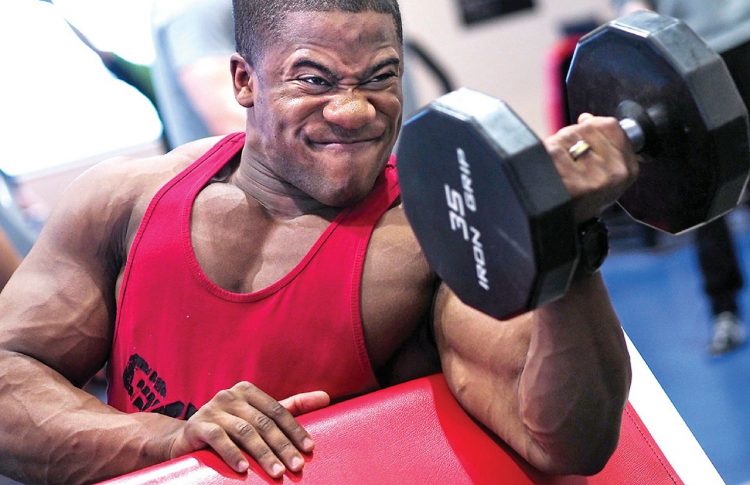 Arginine – agmatine's parent compound – used to be the most popular NO booster, but has since been largely discredited. In this sense, agmatine is often advertised as a successor to arginine that works more effectively, and as a competitor to citrulline – another NO booster.
Moreover, agmatine's activity in the brain may reduce stress, depression, anxiety, and the sensation of pain, thus offering a mental boost during and after a workout.
Despite all these potential benefits, there is currently no research evidence to support agmatine's use as a pre-workout supplement. Thus far, researchers have focused solely on agmatine's use for health disorders, and most of the findings are restricted to animal and petri-dish studies.
Research
Animal Research
While the results of animal agmatine research are promising, there have not been any studies looking specifically at its effects on exercise.
Agmatine appears to boost NO production in endothelial cells
This study was the first to demonstrate that agmatine is able to stimulate the eNOS enzyme, which produces NO in endothelial cells and results in the widening of blood vessels. Agmatine was applied to isolated endothelial cells from cattle and resulted in a three-fold increase in nitrite production, one of the precursors to nitric oxide. These results suggest that agmatine can promote the widening of blood vessels and increase blood flow.
The researchers concluded that "agmatine appears to act directly on endothelial cells to increase the synthesis of nitric oxide, a vasodilatory substance"4
Agmatine appears to reduce anxiety in mice and rats
This study examined the potential of agmatine to reduce anxiety. For 3 days, rats and mice were given normal water, water with dissolved agmatine, or water with Diazepam – a common anxiety medication. During this time, they underwent a number of behavioral tests meant to measure their anxiety. Animals given agmatine scored better than placebo on all tests, indicating that their anxiety levels were reduced.
The researchers concluded that "Preclinical studies of agmatine have provided evidence that it may be a novel low-toxicity antidepressant and anxiolytic"5
Agmatine may have an antidepressant-like effect
The goal of this study was to test whether agmatine can act as an antidepressant in mice. The animals were injected with 10 ml/kg body weight of agmatine 30 minutes before being subjected to the forced swimming test (FST) and the tail suspension test (TST) to induce a stressful situation. In another test, the agmatine was injected directly into the brain 15 minutes before the tests. In both cases, agmatine was found to exert a significant antidepressant-like effect that was comparable to standard antidepressants.
The researchers concluded that "the endogenous amine agmatine, proposed to be a novel neurotransmitter/neuromodulator in the CNS, produces antidepressant-like effects after i.p. and i.c.v. administration, at doses that were without effect on locomotor activity"6
Agmatine may help with different kinds of chronic pain
The aim of this study was to see if agmatine could reduce chronic pain caused by inflammation, damage to nerves, or spinal cord injury.  The researchers induced various states of persistent pain in mice and then injected agmatine directly into the spine. The main finding of the study was agmatine's ability was able to reverse hyperalgesia – a state of heightened sensitivity to pain, thus helping alleviate chronic pain.
The researchers concluded that "…administration of AG hours to days after injury significantly reduces pain induced by inflammation, neuropathy, and SCI…The apparently low toxicity and selective antihyperalgesic (nonanalgesic, nonsedating) profile of AG make the compound a novel and potentially advantageous therapeutic agent for treatment of chronic pain and SCI"7
Human research
Human trials of agmatine sulfate are severely lacking.
Agmatine sulfate appears to reduce chronic pain caused by herniated spine disk injury
This randomized, double-blind, placebo-controlled study tested the safety and efficacy of agmatine sulfate for alleviating chronic pain caused by a herniated spine disk. The first part of the trial tested agmatine's safety by dividing 34 people into 4 groups given escalating regimens, starting with 1.335 g agmatine sulfate daily for 10 days for the first group, and 3.56 g daily for 21 days for the last group. Agmatine sulfate was found to be safe, with only 3 people reporting minor diarrhea and nausea with 3.56 g doses.
In a follow-up experiment, 99 people with disk injury were randomly assigned to receive placebo or agmatine sulfate (2.67 g) daily for 10 days. The agmatine group had greater improvement in average pain measures (26.7% vs only 6% for placebo) and quality of life scores (70.8% vs only 20% for placebo).
The researchers concluded that "Dietary agmatine sulfate is safe and efficacious treatment for alleviating pain and improving quality of life in lumbar disc-associated radiculopathy"8
Dosage for Pre-Workout
There are no studies of agmatine sulfate for exercise; however, a single human study suggests that doses beyond 2.67 g may begin to cause mild side effects
Both pre-workout formulas and single ingredient agmatine sulfate supplements typically provide 0.5 – 1 g doses
Side Effects
Agmatine sulfate is relatively safe, with the only clinically-reported side effect being mild-to-moderate diarrhea and mild nausea for 3 out of 24 people taking a high dose (3.56 g daily) for 10-21 days.
Available Forms of Agmatine
Agmatine sulfate is typically sold in powder form, either by itself or mixed with other ingredients in an ergogenic formula. Less commonly, it may also be sold in capsules.
Supplements in Review Recommendation
Agmatine sulfate, 0.75 g pre-workout, pure powder.
The lack of human trials and exercise-specific research means that there is no evidence to back up claims of agmatine's benefits. The only research that exists at this point is restricted to animal and petri-dish studies in the context of health disorders, so there's no way to be sure if agmatine really works.
But at the same time, agmatine sulfate appears to be safe and popular among bodybuilders. If you want to check whether agmatine's claimed effects have any substance, a single-ingredient supplement is a safe and effective option.
References