Animal Research
section" id="maintaining-membrane-potential">Maintaining membrane potentialng>Salt supports athletes by assisting with hydration and electrolyte balance during training.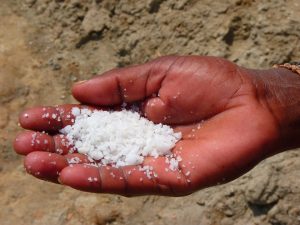 Salts are composed of sodium and chloride, two of the most important electrolytes in the human body. Although most people know of electrolytes from sports drinks, sodium is making its way into PWO sports nutrition supplements as well, where it helps to:
Maintain membrane potential. Sodium is essential for the maintenance of membrane potential, which affects muscle contraction and cardiac function.
Balance electrolytes. As one of the main electrolytes in the human body, sodium intake can greatly influence electrolyte balance.
Influence nutrient absorption and transport. Sodium influences the absorption of nutrients such as amino acids, glucose and water, all essential for a successful workout.
Maintain blood volume and pressure. Sodium consumption causes increased blood volume and has the ability to draw water into your bloodstream.