Amino acid beta-alanine is one of the most trusted and popular pre-workout supplements.
Beta-alanine is an amino acid that naturally occurs in the body. When beta-alanine is ingested, it converts to carnosine, a compound which may boost workout performance through one key effect:
Improved muscle endurance. Beta-alanine improves muscle buffering capacity, delaying the onset of fatigue during anaerobic exercise.
Overview
Beta-alanine is a non-essential amino acid naturally produced in the liver. It is also present in animal foods such as meat and fish, with a typical Western diet providing about 330 mg of beta-alanine daily.
Beta-alanine has been demonstrated to play a key role in the synthesis of carnosine, a molecule that improves the endurance of muscle during anaerobic activity. Much like creatine, carnosine is naturally present in muscle, but its levels can be increased by supplementation.
This effect has made beta-alanine popular with athletes engaged in anaerobic training, such as bodybuilders, wrestlers, and football players. Despite being a relatively new supplement, beta-alanine is now one of the most widely used ingredients in pre-workout formulas.
While creatine supplementation takes about a week to raise muscle creatine to its maximum level, using beta-alanine to raise carnosine is a considerably longer process, requiring up to 10 weeks and possibly even longer. This also means that carnosine returns to pre-supplementation levels slower, with a washout period of 10-20 weeks compared to 4 weeks for creatine.
1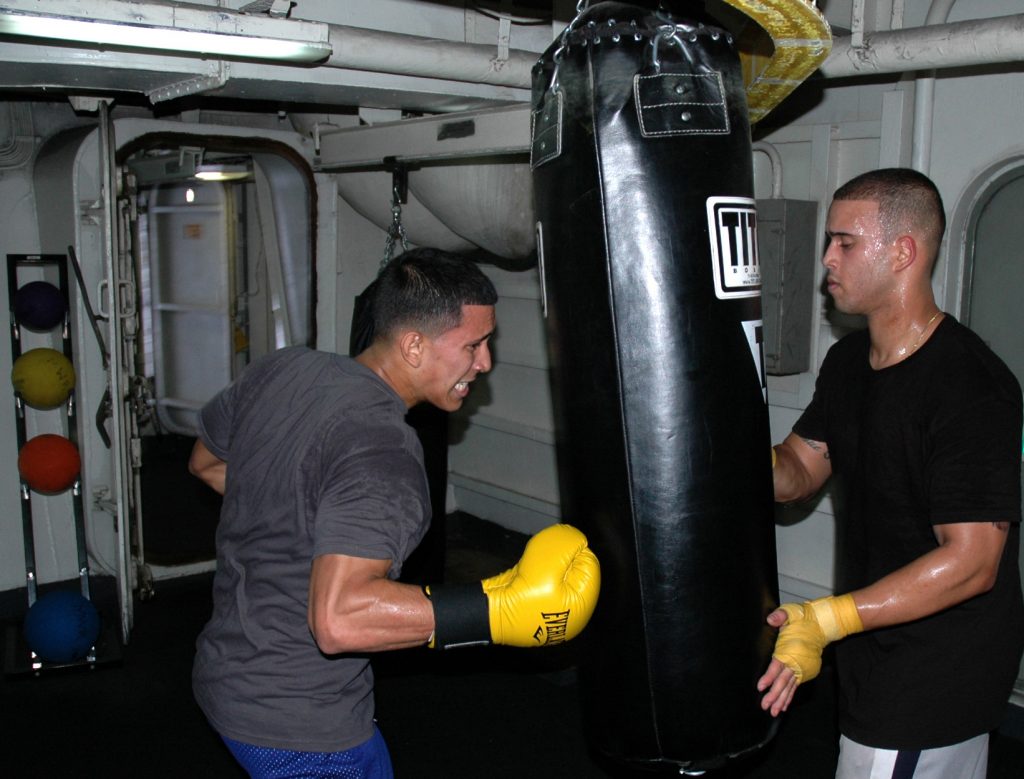 How Beta-Alanine Might Help PWO Formulas
Improved muscle buffering capacity
Beta-alanine is best known for binding together with histidine to form carnosine, a compound that is highly concentrated in muscle tissue. In turn, carnosine's primary function is to boost muscle buffering capacity – the ability of muscle tissue to neutralize acid which rapidly accumulates during high-intensity exercise and eventually leads to fatigue.
Nonetheless, carnosine is estimated to contribute to only a small percentage of total muscle buffering capacity, which is not enough to explain its noticeable benefits. This has lead researchers to suggest that carnosine must act through additional mechanisms.2
Carnosine levels can vary by a large amount between individuals, with research showing concentrations as low as 10 mmol/kg and as a high as 40 mmol/kg. In particular, levels tend to be higher in bodybuilders and sprinters, possibly because their muscles have to adapt over time to the acidity generated during anaerobic exercise.
3
Potential antioxidant and calcium-modulating activity
One theorized mechanism of carnosine is antixodidant activity, which could combat oxidative stress caused by reactive oxygen species (ROS). Research suggests that ROS produced during intense or prolonged exercise contribute to the development of muscle fatigue.45However, more studies are needed to verify this activity.
Another potential mechanism of action could be increased calcium sensitivity in muscle fibers, but this effect of carnosine has only been demonstrated in isolated muscle fibers.6
Fast-twitch muscle fibers contain 30-100% more carnosine than slow-twitch fibers, which can be explained by their role in providing short-term strength, speed, and power needed for anaerobic activity. Endurance athletes tend to have lower muscle carnosine, because their primary muscle fibers are slow-twitch.
7
Beta-Alanine's Uses & Benefits
The main benefit of beta-alanine is delayed onset of muscle fatigue during anaerobic exercise lasting between 1 to 4 minutes. High-intensity exercise that lasts less than a minute – such as sprinting – does not appear to benefit from carnosine because accumulation of acid is unlikely to cause fatigue in such a short time window.8
Furthermore, it's possible that beta-alanine improves lean body mass gains from high-intensity training, most likely as a direct result of being able to train longer before tiring out.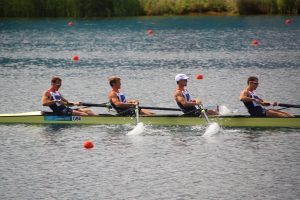 Beta-alanine may also have a minor fatigue-delaying effect on intense exercise of 4-25 minutes in duration, but not enough research has been done to provide conclusive evidence.
For example, a study done in rowers performing a 2 km race showed that beta-alanine led to a 2.9 seconds faster finish time after supplementation, but this value was not large enough to rule out random chance, and therefore statistically non-significant.9
Beta-alanine may also be particularly useful for boxers. According to one recent study in elite amateur boxers, 4 weeks of 6 g/day beta-alanine improved punch force by an average of 20 kg and frequency by 5 punches during 10 seconds of maximal punching at the end of 3 x 3-min rounds.
10
Research
Animal Research
Studies done in rats confirm beta-alanine's effect on muscle carnosine and subsequent exercise performance, and also reveal a number of potential bio-activities that have yet to be confirmed in human trials. Specific findings show that beta-alanine supplementation appears to:
Increase carnosine muscle content in rats by as much as 160% after 12 weeks and reduces muscle fatigue11
Improve muscle buffering capacity in rats, as indirectly shown by decreased blood lactate levels during intense exercise12
Directly supplementing carnosine instead of beta-alanine has no effect because it is broken down by the enzyme carnosinase, found in the blood and other tissues. Carnosinase is absent in skeletal muscle, which allows them to maintain high carnosine levels.
Human Research
Human studies of beta-alanine supplementation show solid evidence of its ergogenic benefits for anaerobic activity.
Beta-alanine (3-6 g) appears to improve high-intensity interval training performance and lean body mass gains
This double-blind study examined the effects of beta-alanine on exercise performance and lean body mass. Forty-six men were assigned to either placebo or 6 g/day beta-alanine for 21 days, followed by 3 g/day for 21 more days, while following a 6-week high-intensity interval training (HIIT) course consisting of 5-6 bouts of 2 minutes cycling with 1 minute rest.
While both placebo and supplemented groups had improved performance after 3 weeks of training, only the beta-alanine group had significant improvements during the last 3 weeks. Beta-alanine supplementation resulted in a significant increase in maximal oxygen consumption, time to exhaustion, total work done, and lean body mass (1 kg).
The researchers concluded that "The use of HIIT to induce significant aerobic improvements is effective and efficient. Chronic BA supplementation may further enhance HIIT, improving endurance performance and lean body mass."15
Beta-alanine (3.2-6.4 g) may delay onset of fatigue in women during high-intensity exercise
This study looked at the effect of beta-alanine supplementation on the onset of neuromuscular fatigue in women. Twenty-two women were assigned to one of 2 groups: placebo (PL) , or 3.2 g/day beta-alanine for week 1, followed by 6.4 g/day for the remaining 3 weeks (BA). The participants performed a cycle ergometer test before and after supplementation.
BA had the following improvements after supplementation: 13.9% higher ventilatory threshold, 12.6% higher working capacity at fatigue threshold, and 2.5% longer time to exhaustion. This study demonstrates that women appear to benefit from beta-alanine as much as men.
The researchers concluded that "our findings indicate that b-alanine supplementation (86 mg kg1 d1) for 28 days delays the onset of neuromuscular fatigue and VT, leading to increases in submaximal performance and TTE during cycle ergometry in young women"16
Beta-alanine (4.5 g) may improve resistance training volume and reduce feeling of fatigue in football players
The goal of this study was to examine the effect of 30 days of beta-alanine supplementation on anaerobic performance. Twenty-six college football players were divided into placebo (P) and 4.5 g/day beta-alanine (BA) groups. BA had significantly higher bench press training volume, lower feeling of fatigue, and a trend towards greater volume in all resistance exercises.
The researchers concluded that "3 weeks of β-alanine supplementation in competitive anaerobic athletes did not result in significant improvements in fatigue rates…However, the significantly higher training volume observed during the resistance training sessions for BA and the lower subjective feelings of fatigue in BA indicated that as the duration of supplementation continued, the efficacy of β-alanine supplementation became apparent"17
Beta-alanine (4 g) may slightly improve performance and body composition of college wrestlers and football players
This double-blind, placebo-controlled study looked at the effect of beta-alanine supplementation on performance and body composition of wresters and football players. Twenty-two college wrestlers (WR) and 15 football players (FB) received placebo or 4 g/day beta-alanine for 8 weeks, and were tested before and after supplementation.
Those taking beta-alanine had slightly better results on the flexed arm hang (FAH), 300-yd shuttle run, and body composition. Both supplemented groups also gained lean body mass: 1.1 lb for WR and 2.1 lb for FB, compared to a loss of 0.98 lb for placebo WR, and 1.1 lb gain for placebo FB.
The researchers concluded that "Supplementation with beta-alanine appears to have the ability to augment performance and stimulate lean mass accrual in a short amount of time (8 weeks) in previously trained athletes"18
Beta-alanine plus creatine appears to be more effective than creatine alone at boosting anaerobic performance
In this frequently-cited study, 33 college football players followed a 10-week training program while receiving placebo, creatine (C), or creatine plus beta-alanine (CA). Performance tests were done before and after supplementation; both C and CA were found to have higher bench press strength, and higher training volume and intensity than placebo. Moreover, CA also resulted in additional improvements in training volume and lean mass gains over creatine alone.
The researchers concluded that "the addition of β-alanine appears to enhance training volume more so than creatine alone. In addition, β-alanine supplementation appears to have the greatest effect on lean tissue accruement and body fat composition"19
Beta-alanine (6.4 g) appears to improve muscle endurance during high-intensity exercise
Thirteen men were given either placebo or 6.4 g/day of beta-alanine, and completed an isometric knee extension test to fatigue before and after 4 weeks of supplementation. The beta-alanine group showed a 13.2% increase in endurance and a 13.9% increase in impulse, a measure of force and duration of muscle contraction.
The researchers concluded that "four weeks of β-alanine supplementation at 6.4 g·d-1 improves endurance capacity of the knee extensors at 45% MVIC, which most likely results from improved pH regulation within the muscle cell as a result of elevated muscle carnosine levels"20
Beta-alanine (4-6.4 g) may raise muscle carnosine levels, and subsequently improve high-intensity cycling performance
The goal of this study was to confirm that beta-alanine increases muscle carnosine levels, and improves exercise performance as a result. Sixteen men were given placebo or 4-6.4 g beta-alanine daily for 10 weeks while performing high-intensity cycling tests before, and at weeks 4 and 10 after supplementation.
Muscle carnosine was increased by 58.8% by week 4, and by 80.1% at week 10. Furthermore, total work done (TWD), a measure of the average power output during the test, also increased for the supplemented group: 13.2% by week 4, and a further 3.2% by week 10.
The researchers concluded that "4 wks b-alanine supplementation resulted in a significant increase in TWD (þ13.0%); with a further 3.2% increase at 10 wks…The increase in TWD with supplementation followed the increase in muscle carnosine"21
Dosage for Pre-Workout
Research suggests that taking  4-6 g doses of beta-alanine for a 4-10 weeks is ideal, but because there is currently no known limit to how much carnosine can be stored in muscle, supplementing with larger doses and/or for longer durations may work
Single-ingredient beta-alanine supplements supply 0.5 – 0.75 g per capsule or serving
Pre-workout formulas supply 1 – 2 g per serving
One study showed that ingesting beta-alanine along with a meal was more effective than supplementing in-between meals, leading to a 23% higher rise in muscle carnosine levels after 46 days; however, more research is needed since this could only be confirmed in the soleus muscle22
Supplementing 4-6 g beta-alanine daily has been shown to increase muscle carnosine levels by up to 64% after 4 weeks and up to 80% after 10 weeks.
23
Side Effects
The only reported side effect of beta-alanine supplementation is a tingling or prickling sensation of the skin called paresthesia. This effect can be avoided by taking multiple low doses, or using a sustained-release formula.
Available Forms of Beta-Alanine
Beta-alanine is typically sold in pure powder or capsule form, either by itself or mixed with other ergogenic compounds such as creatine.
CarnoSyn®. A patented form of beta-alanine found in a variety of supplements. Also available as a sustained release (SR) version, which slowly releases beta-alanine once ingested.24
Supplements in Review Recommendation
Beta-alanine 3 g daily, pure powder.
Beta-alanine can be a serious boost for high-intensity workouts. Beta-alanine provides substantial performance improvements for exercise including single or multiple bouts of intense activity, such as strength training or high-intensity running and cycling.
3 g is the lowest dose used by successful studies. Given the increasing likelihood of a prickling sensation with high dosages, it's good to start off with 3 g – the lowest dose with reported benefits.You can further reduce your chances of getting paresthesia by taking 2-4 smaller doses. If 3 g is well tolerated, you can consider moving up to 4 g and possibly even 6 g.
References