Soy protein is a great option for cardiovascular health.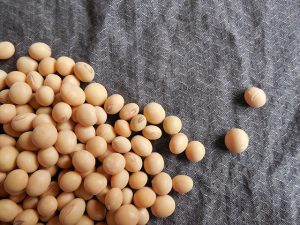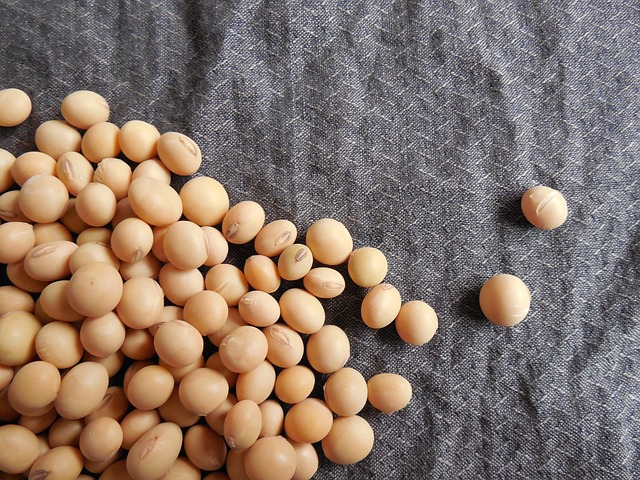 Soy protein is derived from soybeans, one of the most widely used foods in the world. In addition to the basic properties of protein, research suggests that soy protein may:
Support cardiovascular health. Soy protein has been shown to help maintain healthy blood pressure and blood cholesterol levels.
Overview
Soy protein is derived from the beans of Glycine max, commonly known as the soybean plant, which has been consumed for thousands of years. Unlike most plant foods, soy is a complete source of protein, meaning that it provides all nine essential amino acids required for healthy body function in sufficient quantities. In addition, soy is low in saturated fat and contains no cholesterol.
More importantly, soy protein is unique for containing certain isoflavones — bio-active compounds with similar activities to the female sex hormone estrogen — which are largely responsible for its unique effects. As such, consuming soy protein and other soy products may be particularly beneficial for postmenopausal women.1
Soy protein supplements are considered to be one of the top alternatives to animal protein sources and are particularly popular with vegans and vegetarians.
Soy has been embroiled in a number of health controversies, most notably regarding its possible testosterone-lowering levels in men. However, research has failed to confirm these negative effects.
2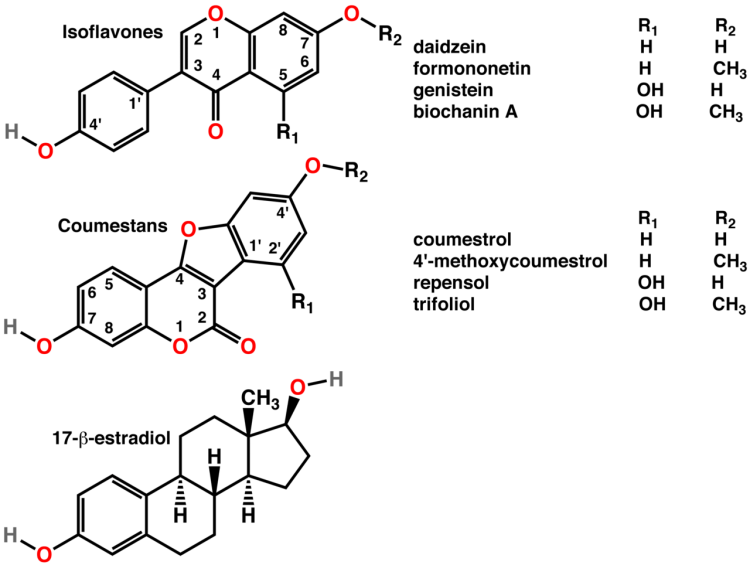 Soy Protein's Beneficial Bio-Activities
Genistein's suppression of adipogenesis
Genistein is one of two major isoflavone compounds present in soy. Recent research on isolated cells suggests that it may inhibit adipogenesis — the creation of new fat cells (adipocytes) — via several actions, such as the reduction of fat accumulation and inhibition of compounds and  processes required to form adipocytes from pre-adipocytes.3 4
Potential regulation of insulin/glucagon
The hormones insulin and  glucagon are known to have opposing effects on the metabolism of lipids (fats) in the body. In particular, insulin appears to stimulate the action of sterol regulatory element binding proteins that are required for cholesterol and fatty acid production and uptake, whereas  glucagon seems to counteract this action.
As such, one the ways soy protein might positively influence cholesterol and other lipids is by reducing insulin levels and increasing glucagon levels, resulting in a smaller ratio of insulin to glucagon.5
Potential activation of PPARα
Moreover, soy protein may activate transcription factor peroxisome proliferator-activated receptor α (PPARα), a protein which promotes the usage of fatty acids for energy.6
Potential increase of nitric oxide production
Nitric oxide (NO) is known as a potent vasodilator – a compound that results in the widening of blood vessels. Researchers hypethesize that one of the ways soy protein may lower blood pressure is by providing large concentrations of the amino acid arginine, which acts a precursor to NO.
Soy Protein's Reputation and Benefits
Soy protein is one of the most popular plant-based alternatives to animal proteins. And aside from the general qualities of protein, soy also packs some unique benefits. The most researched of these is the support of cardiovascular health. Studies done over the past five decades show that soy protein consumption lowers LDL ("bad") cholesterol, and may also reduce total cholesterol and triglycerides, and raise HDL ("good") cholesterol.7 8 9
Furthermore, a large body of research suggests that soy protein also reduces blood pressure, with soy protein isolate in particular being associated with reduced diastolic blood pressure.10

Did you know? In 1999, the FDA approved the following health claim for products containing soy protein: "
25 grams of soy protein a day, as part of a diet low in saturated fat and cholesterol, may reduce the risk of heart disease
."
11
However, it should be noted that while research shows soy to be a viable alternative to animal protein powders for building muscle mass during resistance training, the majority of studies report that whey protein is superior.12 13
Soy protein can also be used to support weight loss, but research in this area has produced mixed results and is limited by poor study design. Generally speaking, it's safe to say that while consumption of soy protein is likely beneficial for losing weight, it's not yet clear whether soy is any better at this than other protein sources.14
Soy protein consumption may also possibly reduce hot flashes, improve bone health, and provide other minor benefits for postmenopausal women; however, research in these areas has shown mixed results.
15
Research
Human Research
Decades of research suggest that soy protein is beneficial for cardiovascular health. However, clinical studies on a myriad of other potential benefits — such as the reduction of hot flashes in postmenopausal women and antioxidant activity — have shown conflicting results. The current stance of the medical research community is that "existing data are inconsistent or inadequate in supporting most of the suggested health benefits of consuming soy protein or ISF."16
Soy protein (40 g with 76.4 mg isoflavones) appears to reduce blood pressure in prehypertensive and hypertensive people
This randomized, double-blind trial examined whether soy protein can improve blood pressure in prehypertensive or hypertensive individuals. A total of 302 adults with elevated blood pressure received 40 g of isolated soy protein (with 76.4 mg isoflavones) or carbohydrate placebo for 12 weeks.
The study found that the soy group had a significant reduction in systolic and diastolic blood pressure, with better improvements in hypertensive rather than prehypertensive individuals.
The researchers concluded that "Soybean protein supplementation resulted in a reduction in systolic and diastolic blood pressure. These findings suggest that increased intake of soybean protein may play an important role in preventing and treating hypertension"17
Soy protein isolate appears to decrease risk of cardiovascular disorders in healthy young men by improving blood lipids
This randomized crossover trial examined whether soy protein can affect blood lipids in healthy young men. Thirty-five men supplemented 32 g of protein as milk protein isolate, or soy protein isolate with low (1.64 mg) or high isoflavone (61.7 mg) content daily for 57 days. They then changed groups to try the other treatments after a 4 week-washout period.
The study found that compared to the milk treatment, the soy groups had lowered ratios of total to HDL ("good") cholesterol, LDL ("bad") to HDL cholesterol, and apo B to apo A-I, two markers of LDL and HDL cholesterol.
The researchers concluded that "Soy protein, regardless of isoflavone content, modulates serum lipid ratios in a direction beneficial for cardiovascular disease risk in healthy young men"18
Soy protein may decrease cardiovascular risk factors in postmenopausal women
This frequently-cited randomized, double-blind trial looked at the effects of soy protein on body density and risk factors of cardiovascular disease in 66 postmenopausal women. The participants followed a low-fat, low-cholesterol diet for 6 months, supplemented with one of three daily options: 40 g protein from casein and nonfat dry milk, soy protein isolate (containing 1.39 mg/g isoflavones), or from soy isolate with 2.25 mg/g isoflavones.
The study found that both soy groups had a reduction in "bad" cholesterol and an increase in "good" (HDL) cholesterol. In addition, the 2.25 mg/g isoflavones group saw a significant improvement in bone mineral content and density in the lumbar spine.
The researchers concluded that "Intake of soy protein at both isoflavone concentrations for 6 mo may decrease the risk factors associated with cardiovascular disease in postmenopausal women"19
Soy Protein Dosage
Most successful studies use doses of 20 – 40 g soy protein
Soy protein powders typically contain about 20 g protein per scoop, taken daily to support your specific protein intake goals
In general, soy protein concentrates contain about 65-70% protein with little isoflavones, while soy isolates contain 90%+ protein and retain much of their isoflavone content20
For sedentary individuals, 0.8 g/kg protein body weight is recommended
For resistance training, of 1.2- 1.5 g/kg is ideal for maximizing muscle growth
Supplements in Review Recommendation
Soy protein isolate containing 20 g protein, taken daily.

Soy protein is an effective alternative to animal proteins with unique benefits for cardiovascular health. Research suggests that soy is capable of providing general protein benefits such as increased muscle growth and improved weight loss, while also helping control blood pressure and cholesterol levels. And despite concerns over soy's safety, research is yet to confirm any negative effects on testosterone levels and other areas of health.
Soy isolate may be the better option because it retains high isoflavone levels. Since isoflavones are believed to play a major role in the unique benefits of soy protein, soy protein isolate may be superior to concentrate.
References